My Town In Ten Pics - Kabba , Kogi State - Tuesday 1st DECEMBER, 2020 (100% POWER UP)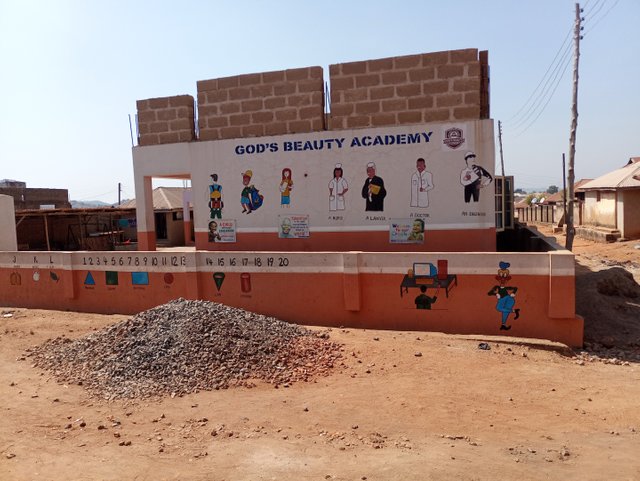 Today I am here with my another entry to the ongoing contest of my town in ten pics hold by @steemitblog, I hope you love and enjoy the beautiful views of my town as you look at them below
NUMBER ONE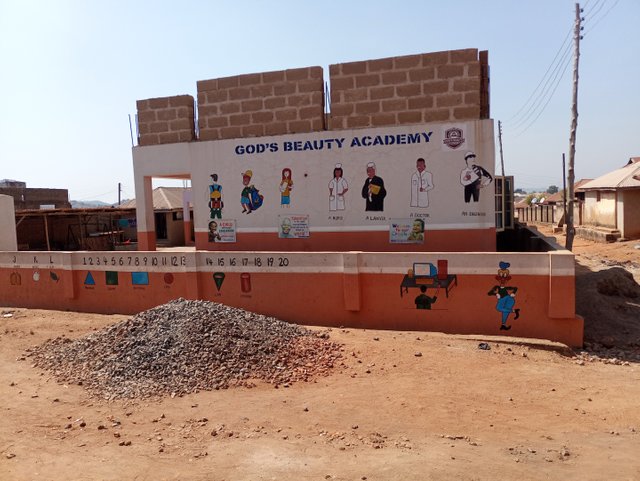 God's Beauty Academy
This is a picture of my God's Beauty Academy school where parents bring and enroll their children to school to study and be educated..
https://w3w.co/sparseness.objector.windsurf
///sparseness.objector.windsurf
7.823024, 6.073441
7°49'22.8864"N, 6°4'24.3876"E
NUMBER TWO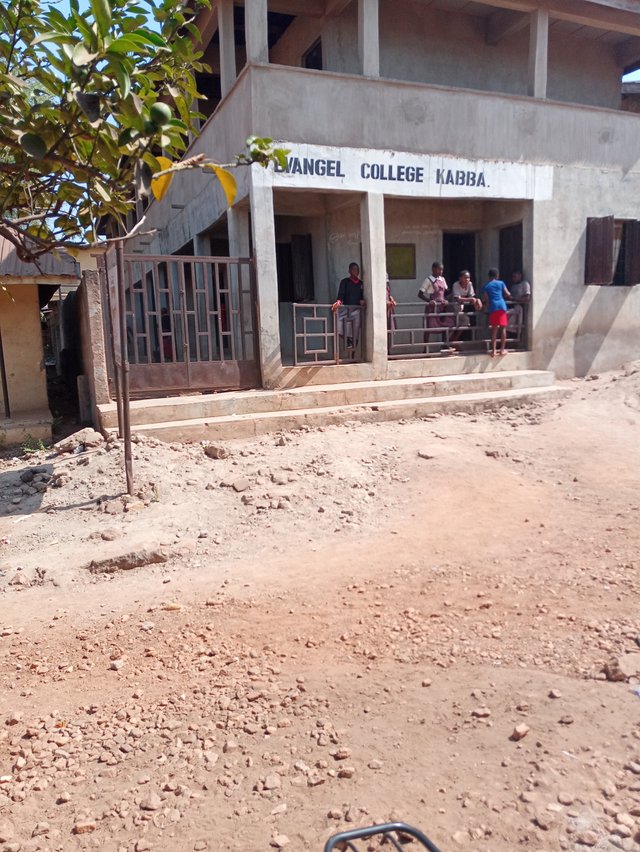 Evangel College Kabba
This is Evangel college in my town. A secondary school that is well knowed also in my town and is well talked about in most part of my town
https://w3w.co/propellants.sprite.reacquaint
///propellants.sprite.reacquaint
7.821839, 6.071726
7°49'18.6204"N, 6°4'18.2136"E
NUMBER THREE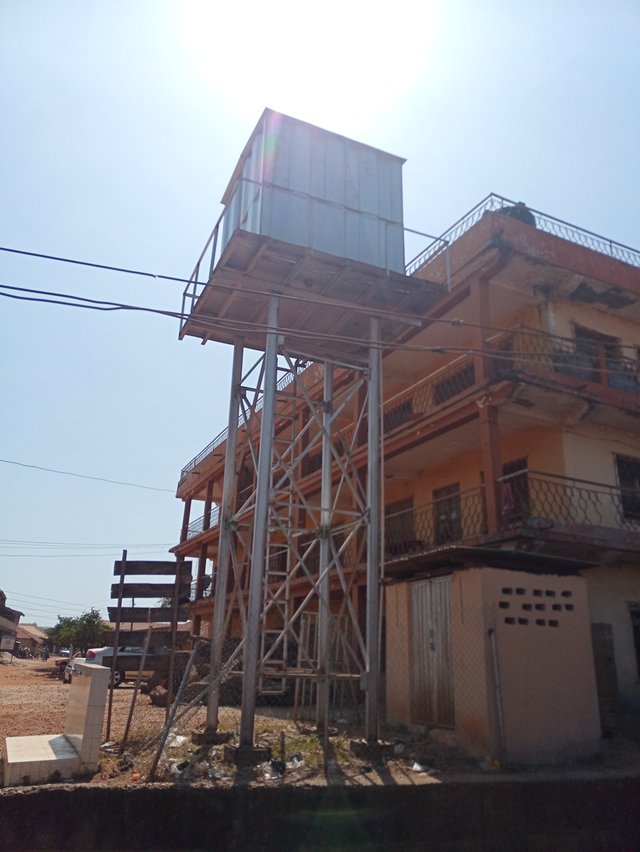 Water Tank
This is a popular water tank in my area that is constructed by the government to hel to give waters to the people of the town. People do come here to fetch water here through the tap water.
https://w3w.co/herself.outspend.enunciating
///herself.outspend.enunciating
7.818955, 6.071780
7°49'8.2380"N, 6°4'18.4080"E
NUMBER FOUR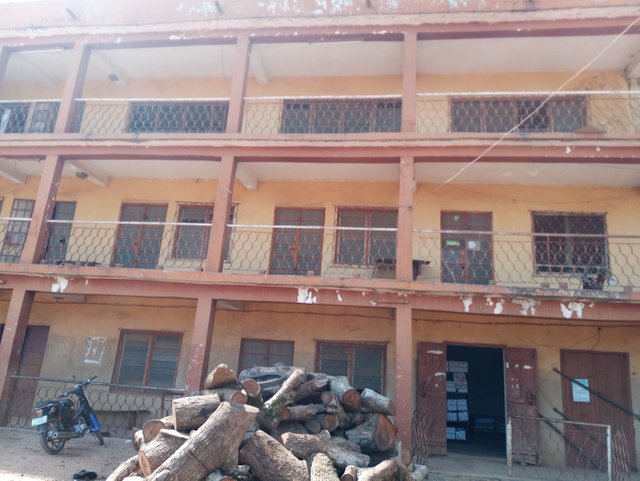 One of the most Oldest stories building
This is one of the most stories building in my town. It has been build for many years and people still leave there. Even people have shop there also. It is well knowed and popular around the town also. It is referred to Akefe
https://w3w.co/distract.downpours.parklands
///distract.downpours.parklands
7.820195, 6.075699
7°49'12.7020"N, 6°4'32.5164"E
NUMBER FIVE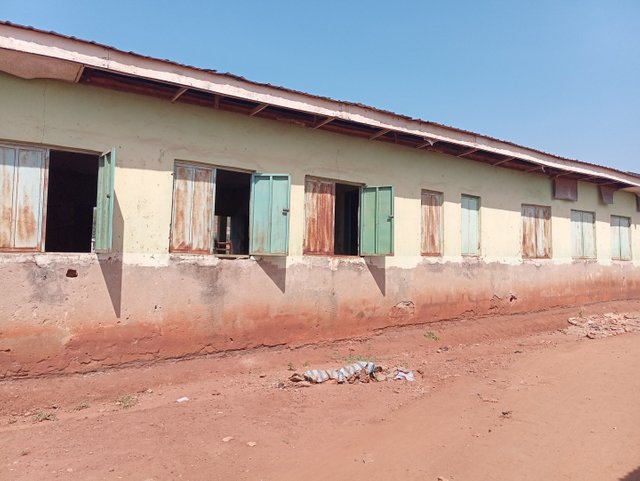 St Andrew's Nursery and Primary School
This is St Andrews Nursery and Primary School in my town. One of the most earliest and popular school in my town. It has been created even before I was born that is many years ago.
https://w3w.co/says.spawning.uniforms
///says.spawning.uniforms
7.820841, 6.071018
7°49'15.0276"N, 6°4'15.6648"E
NUMBER SIX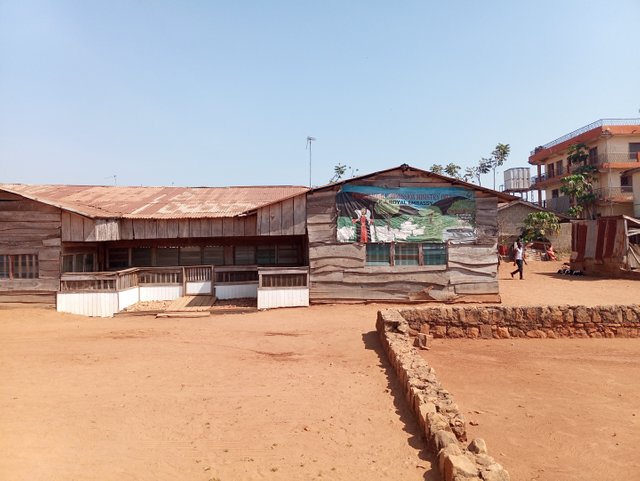 Christ High Mission Ministry
This is a church also in my town even located near where I live where people go there every Sunday to worship God and hold Sunday service
https://w3w.co/autographs.retakes.blushing
///autographs.retakes.blushing
7.819009, 6.072488
7°49'8.4324"N, 6°4'20.9568"E
NUMBER SEVEN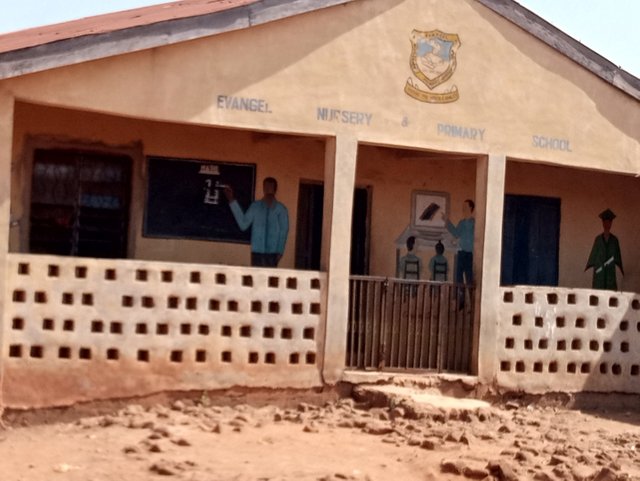 Evangel Nursery and Primary School
Earlier picture,I was talking about the Evangel College Academy for the secondary schools, this one is for the Nursery and Primary School students
https://w3w.co/insolence.verbal.novel
///insolence.verbal.novel
7.818982, 6.073631
7°49'8.3352"N, 6°4'25.0716"E
NUMBER EIGHT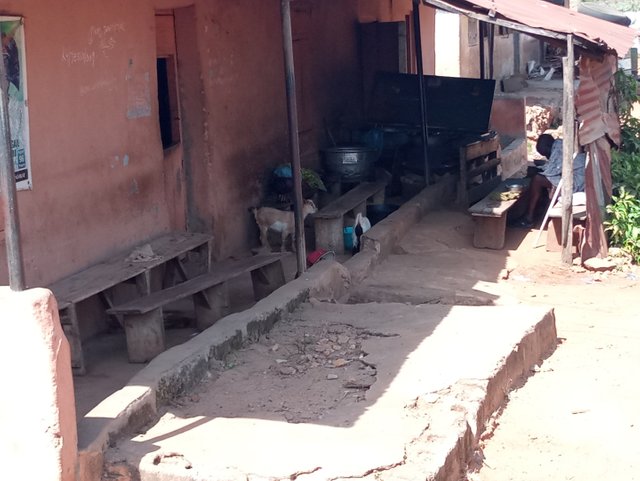 Iya Amala Food Restaurant
This is a food restaurant in my town popularly known as iya Amala Food Restaurant
https://w3w.co/slims.beehive.heliphttpsad
///slims.beehive.helipad
7.821165, 6.070501
7°49'16.1940"N, 6°4'13.8036"E
NUMBER NINE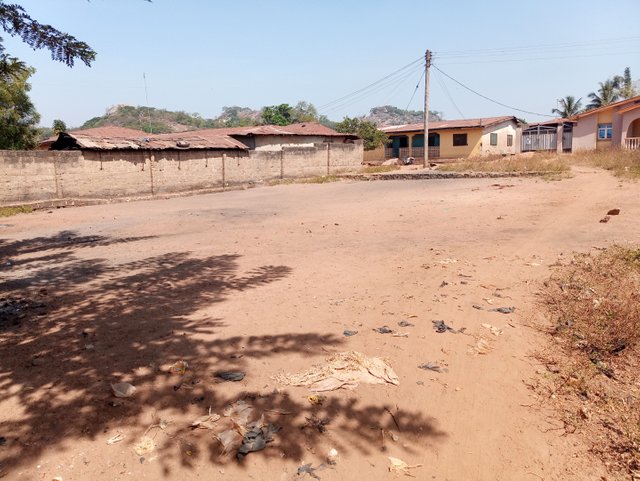 A football Field
This is a football field in my area and town also where guys usually gather around most time around the evening time to play football
https://w3w.co/vibe.abbreviation.pharmacist
///vibe.abbreviation.pharmacist
7.824345, 6.075808
7°49'27.6420"N, 6°4'32.9088"E
NUMBER TEN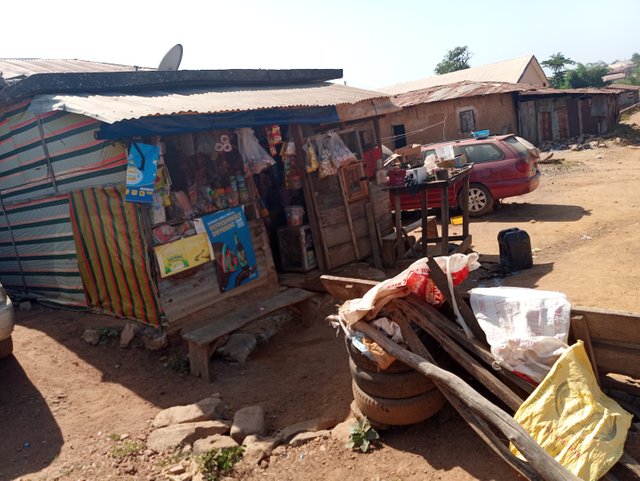 A Food Provision Shop
This is a provision shop where you can get anything you are looking for ranging from food to biscuit and many more. It is widely patronized also in my town
https://w3w.co/melts.undress.cottages
///melts.undress.cottages
7.817661, 6.072053
7°49'3.5796"N, 6°4'19.3908"E
All the pictures in this post are my original work
Special mention:
@focusnow
@bright-obias
@steemitblog
My regards to you all.
@steemitblog, here is my entry.
Written by :@mandate