The diary game; Tuesday 11th August,2020: Spending my Tuesday
I want to first of all congratulate my admin and founder of @steemalive, @focusnow for being selected to represent Nigeria.
Because of tiredness, I couldn't write my diary entry on the same day, so please this entry is written on Wednesday.
My diary entry
I woke up by 7am to pray, sweep the house and workout as usual. I ended my workout by 8:40am as can be seen in the screenshot below.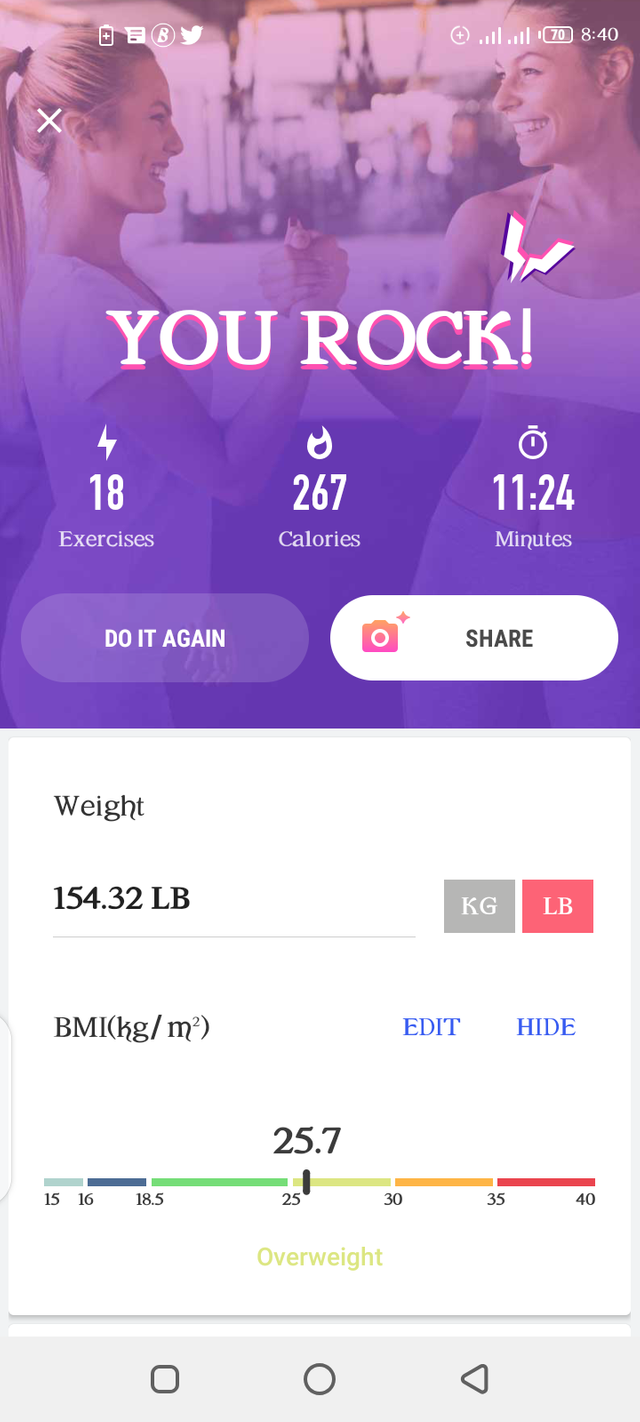 Daily exercise report card
I had my bath, ate my breakfast of bread and tea then dressed up to go to the hospital for eye check-up with my younger sister.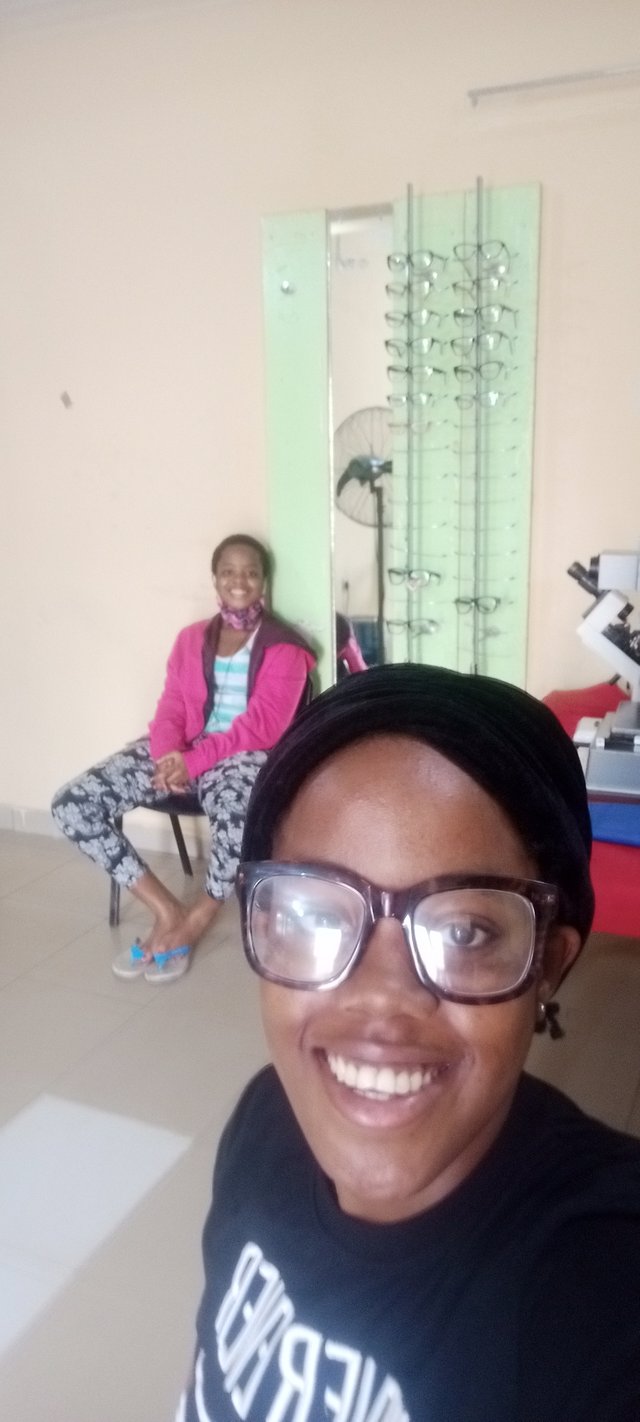 In the optician's office with my younger sister
We spent a while there cause the doctor checked both our eyes and it turns out that we need new glasses.
Our former subscription isn't useful again, so he said. I paid for consultation, dropped the frames for the new glasses and left.
I got home to watch a movie titled Lying to be perfect. Slept off immediately the film was over.
I woke up to have a group video chat with my girlfriends. We spoke at length for about an hour, gisting and catching up on good old times.
The video call ended by 6pm around the same time my mom came back from market.
I started preparing rice and beans to be mixed together and eaten with stew. The beans took 30 minutes to parboil.
Then I added the rice to parboil, washed it and allowed it to cook. In the next 30 minutes the food was ready.
I warmed the frozen stew and served dinner of rice, beans and stew to my siblings and I.
Later on I went to the room to arrange my mum's clothes I washed in her bags.
I started having stomach upset a while after. I went to toilet yet nothing came out. I showered cold water and slept off immediately.
I'm a member of team @steemalive and this is me
❤️❤️❤️❤️
Becky



Subscribe:::Discord.
:::Whatsapp :::join trail