Betterlife | The Dairy Game | 20/01/2021 | Photography by @amjadsharif
Hello!
I hope you are all well. Today is my third post in this community which is related to the dairy game. Today I will tell you about the busyness of the day. Even today I get up early in the morning like before. Exercised and had breakfast around nine o'clock.
Then my work started today. Today the cold was much less severe as the sun's rays were falling on the earth and the temperature had also risen slightly. After spending some time at home, he left to visit friends. Because I travel mostly on a motorbike, it didn't take long for me to reach them, but I reached them in about half an hour. I chatted with my friends for a long time and told them about Steem BlockChain. And invited them to create their account on this steemit. For which they agreed.
After meeting friends, I also visited my dairy farm where I made some pictures which I am sharing with you here.
Then some guests called me to that they were coming to my house. So I bought some things for their hospitality.
And from there he left for home. It took me about half an hour to get home. Shortly afterward, the guests arrived home. I offered them fruit to eat and fried fish for them. I had Coca-Cola with me.
After saying goodbye to the guests, we had dinner. After chatting for a while, I also enjoyed the tea biscuits which I like very much.
And then he started preparing for bed because sleep was getting too much.
Should go to sleep
I hope to present to you what I have been up to all day. You friends and community will love this diary of mine very much and will also give me thanks.
I also hope that you will like the pictures I have taken with these calves.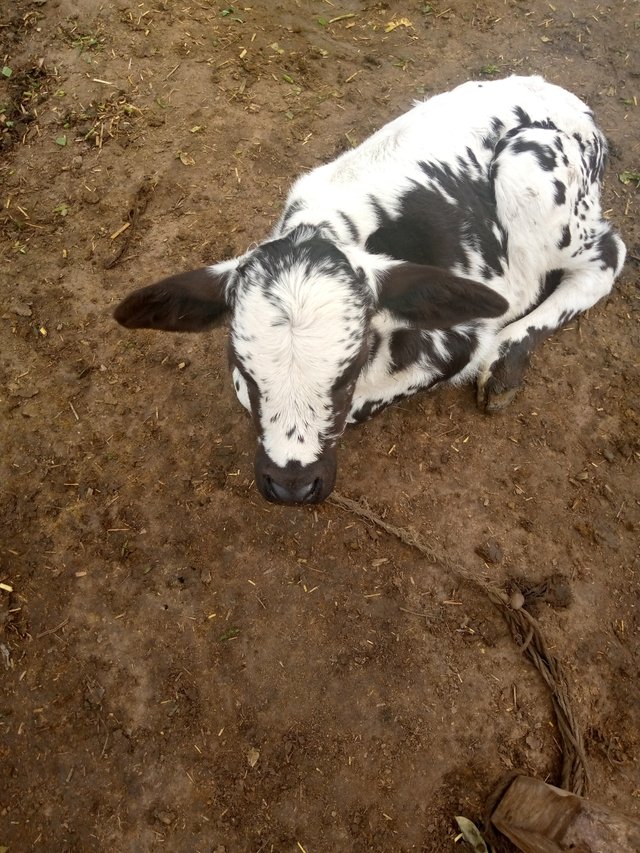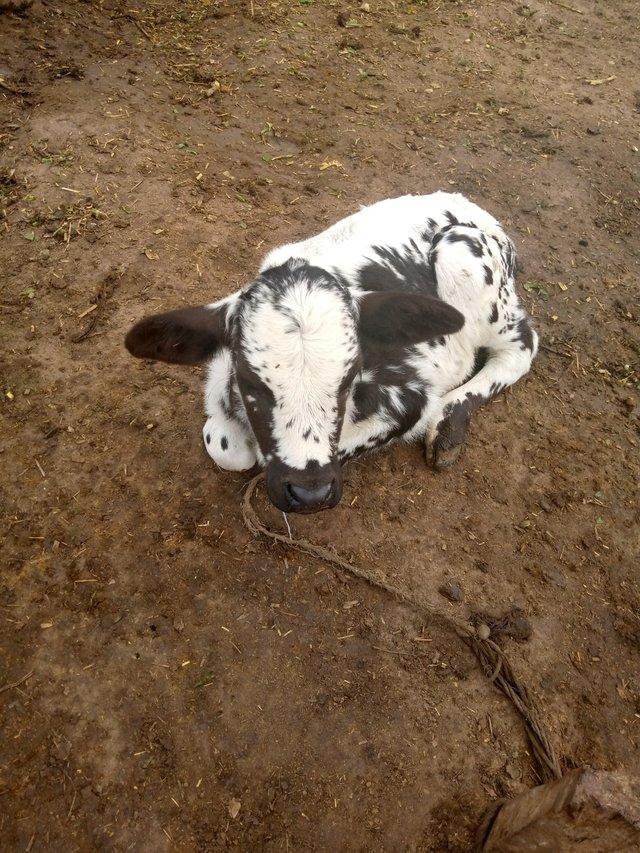 اسلام علیکم!
امید ہے آپ سب ٹھیک ہوں گے آج میری اس کمیونٹی میں تیسری پوسٹ ہے جو کہ ڈائری گیم سے متعلق ہے ۔ آج میں آپ کو دن بھر کی مصروفیت سے متعلق بتاؤں گا ۔ آج بھی میں پہلے کی طرح صبح سویرے اٹھا ہوں ۔ ورزش کی اور تقریبا نو بجے کے قریب ناشتہ کیا ۔
اس کے بعد میرا آج کا کام شروع ہو گیا ۔ آج سردی کی شدت میں کافی کمی تھی کیونکہ سورج کی شعاعیں زمین پر پڑھ رہی تھی اور درجہ حرارت بھی تھوڑا سا بڑھ گیا تھا ۔ کچھ وقت گھر پر ہے گزارنے کے بعد دوستوں سے ملنے روانہ ہوا ۔ کیونکہ اکثر سفر میں موٹر سائیکل پر ہی کرتا ہوں اس لئے ان کے پاس پہنچنے میں اتنا زیادہ وقت تو نہیں لگا مگر آدھے گھنٹے کے قریب ان کے پاس پہنچ گیا ۔ دوستوں کے ساتھ کافی دیر گپ شپ ہوتی رہی ان کو سٹیم بلاک چین کے متعلق بھی بتایا ۔ اور انہیں دعوت دی کہ آپ بھی اس سٹیمٹ پر اپنا اکاؤنٹ بنائیں ۔ جس کے لیے وہ رضا مند ہوگئے ۔
دوستوں سے ملنے کے بعد میں نے اپنے ڈیری فارم کا دورہ بھی کیا جہاں پر میں نے چند تصویریں بھی بنائی جو میں آپ کے سامنے یہاں شیئر کر رہا ہوں ۔
پھر کچھ مہمانوں نے مجھے فون کیا کہ وہ میرے پاس میرے گھر پر آ رہے ہیں ۔ تو میں نے ان کی مہمان نوازی کے لیے کچھ چیزیں خریدیں ۔
اور وہاں سے گھر واپسی کے لیے روانہ ہوا ۔ گھر واپس پہنچنے میں مجھے تقریبا آدھا گھنٹہ لگ گیا ۔ تھوڑی ہی دیر بعد مہمان گھر پہنچ گئے ۔ میں نے ان کو کھانے کے لئے پھل پیش کیے اور ان کے لیے مچھلی فرائی کی ۔ ساتھ میں کوکاکولا کی تھی ۔
مہمانوں کو الوداع کہنے کے بعد رات کا کھانا کھایا ۔ کچھ دیر گپ شپ لگانے کے بعد چائے آپ بسکٹ جو کہ میں بہت زیادہ پسند کرتا ہوں سے بھی لطف اندوز ہوا ۔
اور پھر سونے کی تیاری کرنے لگا کیونکہ نیند کا غلبہ بہت زیادہ ہو رہا تھا۔
سو جانا چاہیے ۔
میں نے اپنے پورے دن کی جو ٹھہری تھی وہ آپ کے سامنے پیش کی امید ہے آپ دوست اور کمیونٹی میری یہ ڈائری بہت ہی زیادہ پسند کریں گے اور مجھے داد بھی دیں گے ۔
میں نے ان بچھڑوں کے ساتھ جو تصویریں لی ہیں وہ بھی امید کرتا ہوں کہ آپ کو بہت زیادہ پسند آئیں گے۔
Kumusta!
sana ay maayos kayo lahat. Ngayon ang aking pangatlong post sa komunidad na ito na nauugnay sa laro sa talaarawan. Ngayon sasabihin ko sa iyo ang tungkol sa pagiging abala ng araw. Kahit ngayon ay bumangon ako ng madaling araw tulad ng dati. Nag-ehersisyo at nag-agahan mga alas nuwebe.
Saka nagsimula ang trabaho ko ngayon. Ngayon ang lamig ay higit na hindi gaanong matindi dahil ang mga sinag ng araw ay bumabagsak sa lupa at ang temperatura ay bahagyang tumaas din. Matapos ang paggugol ng ilang oras sa bahay, umalis siya upang bisitahin ang mga kaibigan. Sapagkat karamihan ay naglalakbay ako sa isang motor, hindi nagtagal at maabot ko sila, ngunit naabot ko sila sa halos kalahating oras. Matagal akong nakipag-chat sa aking mga kaibigan at sinabi sa kanila ang tungkol sa Steam Block Chain. At inimbitahan silang lumikha ng kanilang sariling account sa pahayag na ito. Kung saan pumayag sila.
Matapos makilala ang mga kaibigan, binisita ko rin ang aking pagawaan ng gatas kung saan gumawa ako ng ilang mga larawan na ibinabahagi ko sa iyo dito.
Pagkatapos ay tinawag ako ng ilang mga panauhin na pupunta sila sa aking bahay. Kaya't bumili ako ng ilang mga bagay para sa kanilang mabuting pakikitungo.
At mula doon umalis siya pauwi. Inabot ako ng halos kalahating oras upang makauwi. Ilang sandali lamang, nakarating sa bahay ang mga panauhin. Inalok ko sila ng prutas na makakain at pritong isda para sa kanila. Kasama ko si Coca-Cola.
Matapos magpaalam sa mga panauhin, naghapunan na kami. Matapos makipag-chat sandali, nasisiyahan din ako sa mga biskwit na tsaa na labis kong nagustuhan.
At pagkatapos ay nagsimula na siyang maghanda para sa kama dahil sa sobrang pagtulog.
Dapat matulog
Inaasahan kong maipakita sa iyo kung ano ang aking napuntahan buong araw. Kaming mga kaibigan at pamayanan ay magugustuhan ang aking talaarawan na ito at magpapasalamat din sa akin.
Inaasahan ko rin na magustuhan mo ang mga larawan na kinunan ko kasama ng mga guyang ito.