CCC contests & giveaways 5.17
This post will be updated till Monday, October, 10, 2022. If you do not find a new contest please visit the host!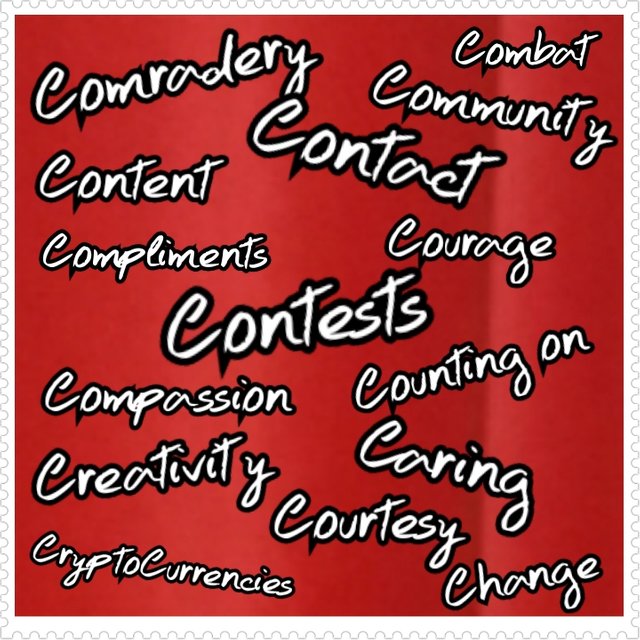 Help yourself join a contest!
We help little fish grow!
Not a little fish? You can join too if you follow our Creed. We are a creative community. We encourage and upvote each other. Each one of us can only grow, give bigger upvotes if we all follow the rules.
We invest in each other and upvote, resteem, comment, encourage and reward with Steem and/or SBI.

What the contests have in common:
A question to answer / theme
The use of the tag #ccc
mentioning the contest / host
leaving the link of your post in the comment section underneath the contest
posts written in English and if not an English translation is added to it
upvoting /supporting each other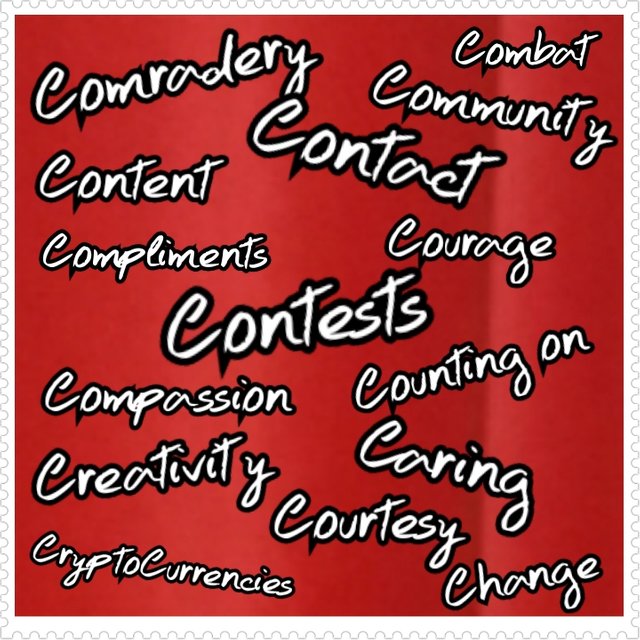 The next contests/giveaways are running

Monday-
C stands for - 5.17
Host @team-ccc
Deadline: October, 10, 2022
Upvote article + comment
1 SBI

Tuesday giveaway
GIVEAWAY: An upvote for a read
Host @wakeupkitty.pal
Deadline: October 14, 2022 or till the new giveaway is online
Promote yourself! Leave the link of your post with comment for an upvote, comment or more.

Wednesday
300 Characters to describe today
Deadline: October 12, 2022
Host @hive-166850
if 3 valid entries
1 SBI
upvotes article + comment

Saturday
Contest 5.17: Looking back Look forward
Deadline: October 15, 2022, Parish time
Host @wakeupkitty
Upvote article + comment
please, comment and upvote other participants
upvote entry + comments
SBI/Steem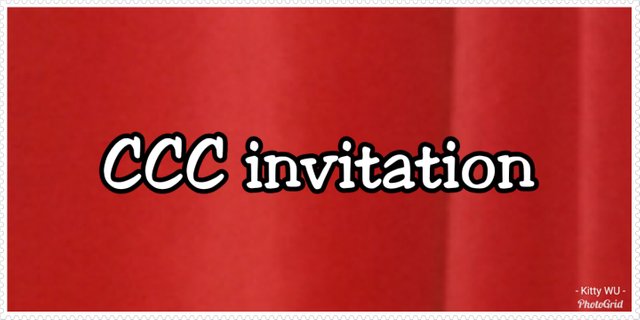 This is an Invitation to join #ccc for Guaranteed 👍 Daily Income 💵 and Payout 💸 for Newbies (2.0) 🐟 🐜 🐛 in #ccc 👣 and Follow 👣 the Honor Code 🏅 - the Creed (Conditions and Limits Inside) AND the latest update <<< please click to read.


@gertu @xiao-aine @sexycarmen @felixgarciap @team-ccc @wakeupkitty @sagejade @gloryumoh @sacra97 @zormar21 @purebredpotato @gmatthe2 @jurich60 @sarix @leticiapereira @kgwork @greyneimar @roselys @nellita66 @joseantpp @seesladen @meshah @sarahraudha @zormar21 @dissi