Take-A-Pic by @olivia08 Round 27 Theme - The Sunset: THE RADIANT GLOW OF THE SUNSET SCINTILLATED AND BEAMED IN GOVERNOR GENEROSO, DAVAO ORIENTAL, PHILIPPINES
The orange-gold stretches far and wide, the color of fire hearths and tangerines. With the setting sun came a sky of fire, the radiant glow scintillated and beamed: the legacy of the sun. My spirit soared at the sight as I was transported into a timeless existence, ready for the protective blanket of the night and new dreams.
---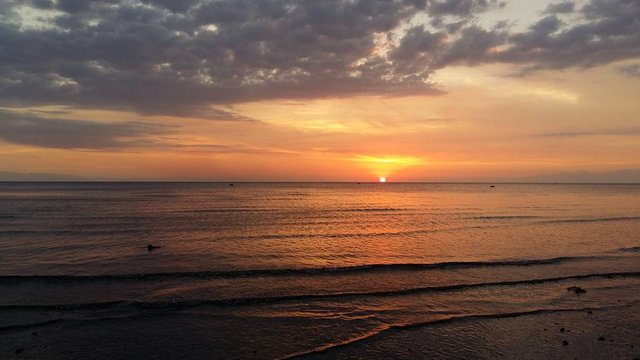 ---
Thanks for dropping by @diosarich
---
This is my entry for the initiative @olivia08. Thank you.
---

☆・:˜"°•ڰۣڿ♥ڰۣڿ•°"˜・:・゚☆☆・:˜"°•ڰۣڿ♥ڰۣڿ•°"˜・:・゚☆ ☆・:˜"°•ڰۣڿ♥ڰۣڿ•°"˜・:・゚☆

☆・:˜"°•ڰۣڿ♥ڰۣڿ•°"˜・:・゚☆☆・:˜"°•ڰۣڿ♥ڰۣڿ•°"˜・:・゚☆ ☆・:˜"°•ڰۣڿ♥ڰۣڿ•°"˜・:・゚☆

---
#photosteem
#phototalent
#photocircle
---
Note: This is an Invitation to join #ccc for Guaranteed = Daily Income = and Payout = for Newbies (2.0) = = in #ccc = and Follow = the Honor Code = - the Creed (Conditions and Limits Inside) AND the latest update <<< please click to read.
---