Weekly Curation Report By The Industrious Seven My Life Curation Team Sc06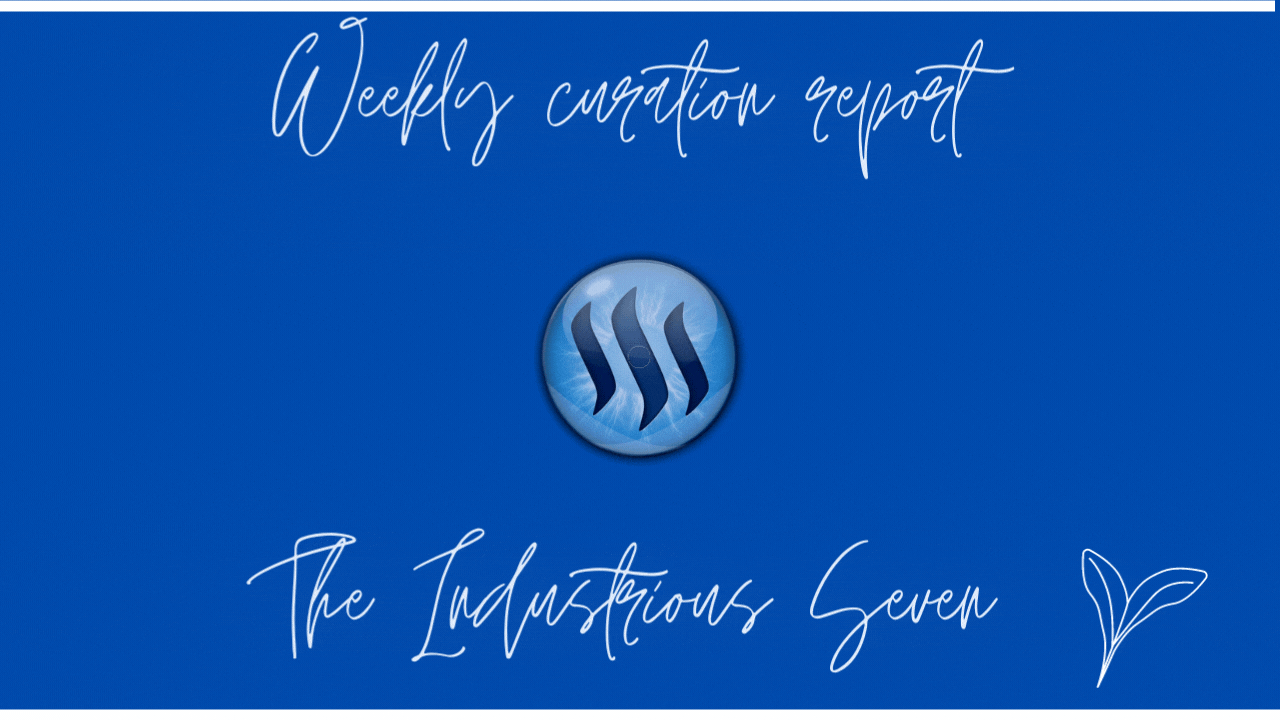 HELLO STEEMIT MEMBERS!
---
This is the second report of the MY LIFE theme managed by THE INDUSTRIOUS SEVEN TEAM. We curated several posts this week. We curated posts from 14 countries and 31 communities and in total 176 votes have been distributed among the steemians through steemcurator06.
the minor plus-minus can happen in the stats.

| TOTAL POSTS CURATED | 176 POSTS |
| --- | --- |
---

POSTS OF THESE COUNTRIES CURATED


POSTS OF THESE COMMUNITIES CURATED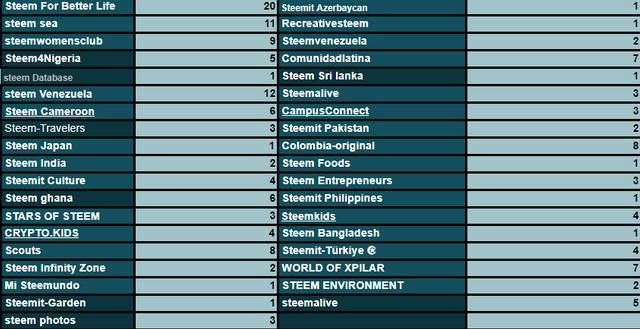 POSTS CURATED ACCORDING TO CLUB STATUS
| CLUB5050 | CLUB75 | CLUB100 |
| --- | --- | --- |
| 79 posts curated with 30% mana | 28 posts curated with 40% mana | 35 posts curated with 50% mana |
---
users supported this week per day

7 FEATURED POSTS
---
Author: @pojan
Club Status: club75
Featured by: @chant
REASON: @pojan post was about sharing with the orphans in the community which gave opportunity to tell others about the steemit platform.
---

Author: @verycouldd
Club Status: Club100
Featured by: @ispin
REASON:"The author describes in detail what he did during a day. He goes to work after getting up in the morning. He shows us his work at work with his photographs. He talks about the shopping he did on the way home and tells us the price of the things he bought as steem. This is very nice. After he comes home, he does some work. room decoration and cleaning. She also takes care of her flowers. He shared the whole day with us both with photographs and a fluent narrative."

Author: @ alblin16
Club Status: Club5050
Featured by:@franyeligonzalez
REASON:An excellent publication, this user tells us in great detail about her city and shows it to us with photographs full of life and very interesting. The publication has an excellent layout, very organized, free of plagiarism, complies with the #club5050 and each photograph has its respective location.

Author: @ridwant
Club Status: Club100
Featured by: @heriadi
REASON:The story line is in accordance with the photos shown, the diary written from morning to night contains 908 words excluding opening greetings, closing words and photo captions, no more than 8 photos according to the rules of diary game

Author: @enveng
Club Status: Club100
Featured by: @leonelb
REASON: In @enveng's publication we can appreciate different photographs that show us the beauty of his city, Istanbul, which is part of Turkey. The tour starts at the Maiden Tower, and takes us through historical places with high cultural and artistic relevance, as well as some where nature is the main protagonist.

Author: @vickydear
Club Status: Club5050
Featured by: @goodybest
REASON: it's a diary game of a lady who related to is how she spent her day in the farm weeding, she explained what weed is and why weeding is important in agriculture, the types of crop she planted in her farm, I like it that she's growing her food herself and she's showing us the process of doing that. I hope she'll be rewarded more.

Author: @hammad44
Club Status: Club100
Featured by: @vvarishayy
REASON:He wrote about his day in which he went to the field and saw the harvesting of the wheat. Well presented and wrote about the simple village life.

TEAM INFO
---
---
---
THANK YOU FOR VISITING

With best regards,
The industrious seven!