WEEKLY COUNTRY REPRESENTATIVE REPORT FROM @NGOENYI, NIGERIA (18TH -24, JULY, 2021)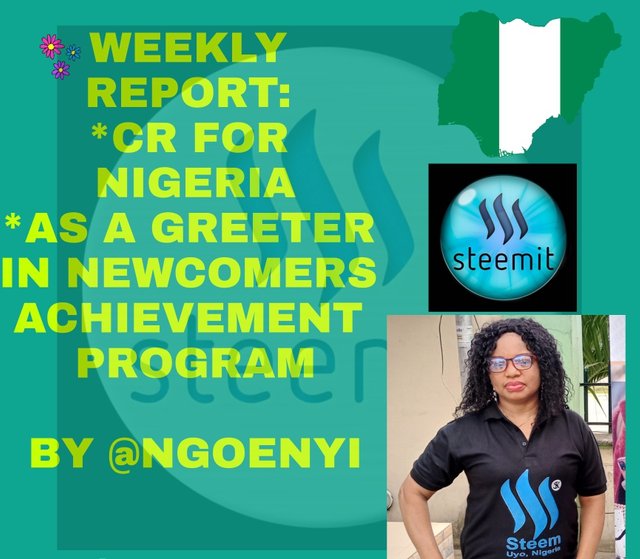 Dear Steem POD Team
It is my pleasure to present my weekly report for the period under review. This past week has been a very busy one. It is activity filled. I can't wait to let you know how it all went.

AS A GREETER IN THE NEWCOMERS ACHIEVEMENT PROGRAM
This week, I did my greeters work like every other week. It gives me joy to see achievement posts being verified. And when the users involved are happy, I am happy too. Below are the links to my daily reports of the achievement posts I greeted and Verified. Some of them required corrections and I did not hasitate to suggest to the users what to do to get verified.

This week, I also did my curation work.
With steemcurator03, I curated up to 29 posts. See screenshot below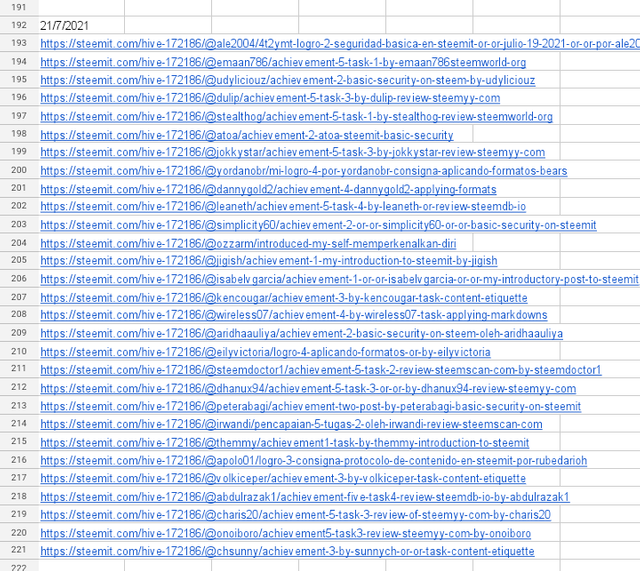 With steemcurator04, I also did curation with it this week because it was my turn to support my country steemians with it. See screenshot below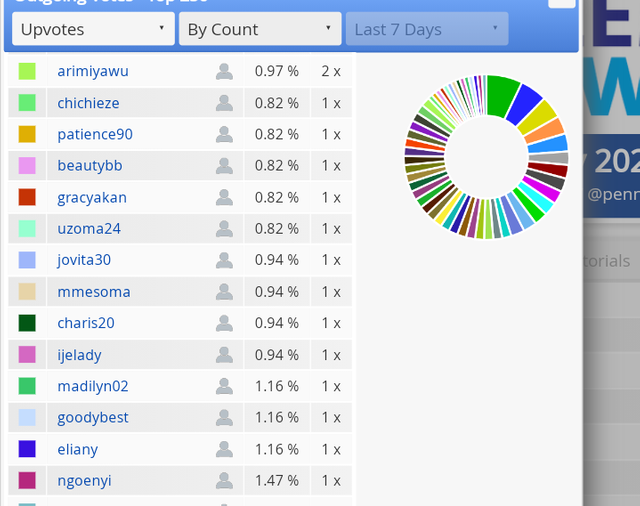 MY PROMOTION OF STEEMIT IN MY LOCALITY
SCHOOL GRADUATION AND CARRIER DAY
This week, I and @eliany, @goodybest, @benton3, @madilyn02 and @ijelady went to Aunty Bassey schools to distribute steemkids community notebooks to kids and to do a presentation. It was a memorable one. We were given the opportunity to promote steemit to all parents and caregivers present and to distribute the steemit fliers we went with. See pictures below
Members of the high table and parents/ caregivers at the occasion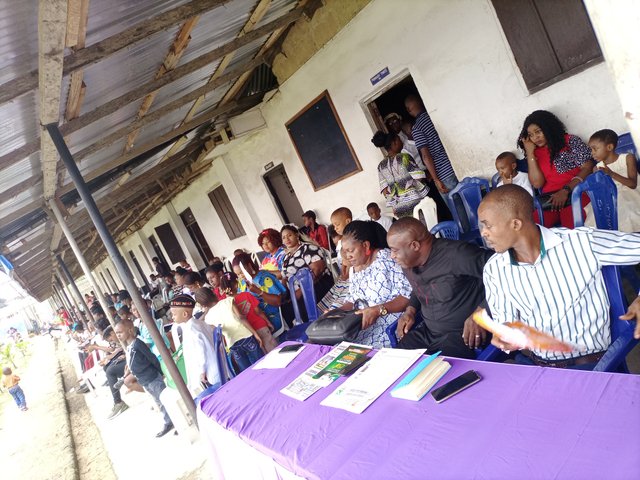 My selfie with the graduating students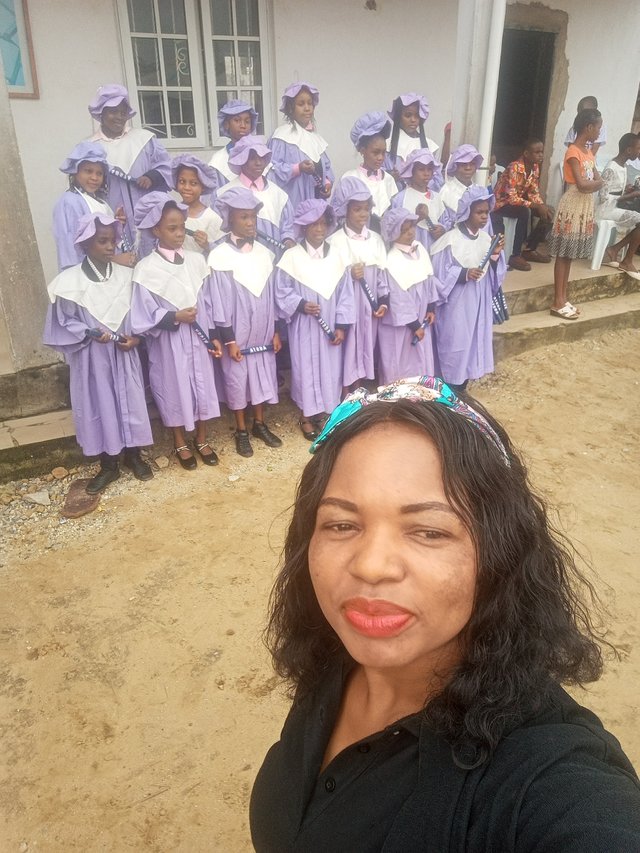 Since it was a carrier day, different carriers were exibited . Below is medical team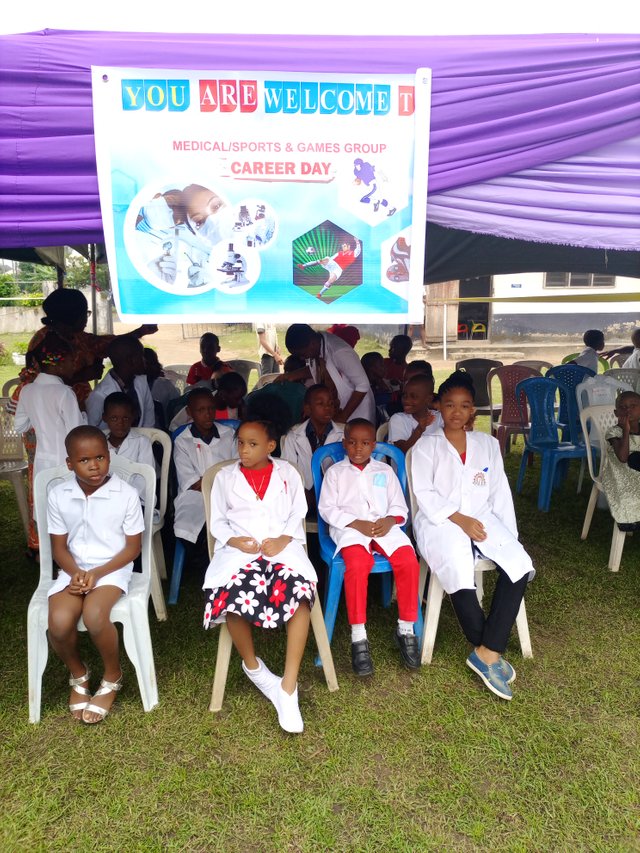 Below is the food science and technology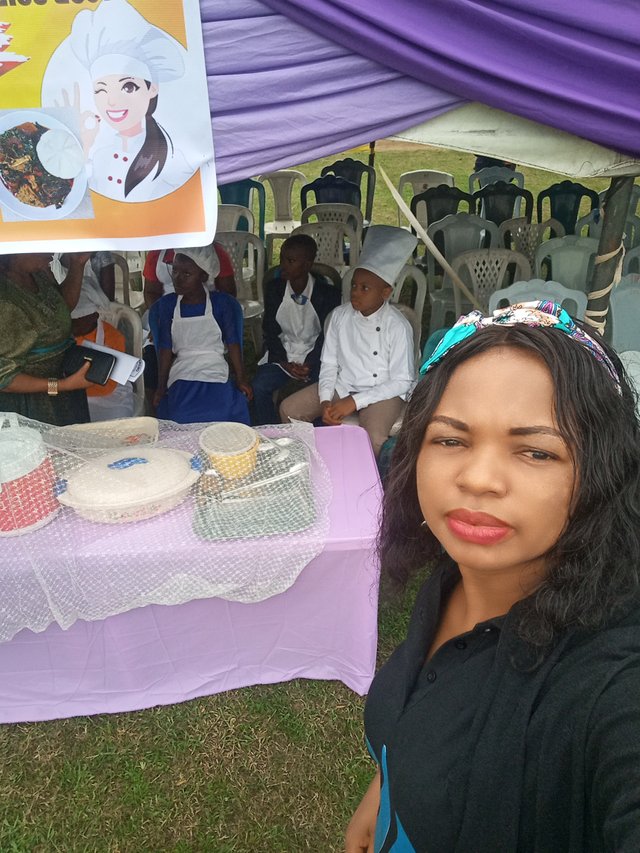 There are still others
Below are R-L: @eliany, @ngoenyi, @goodybest and @madilyn02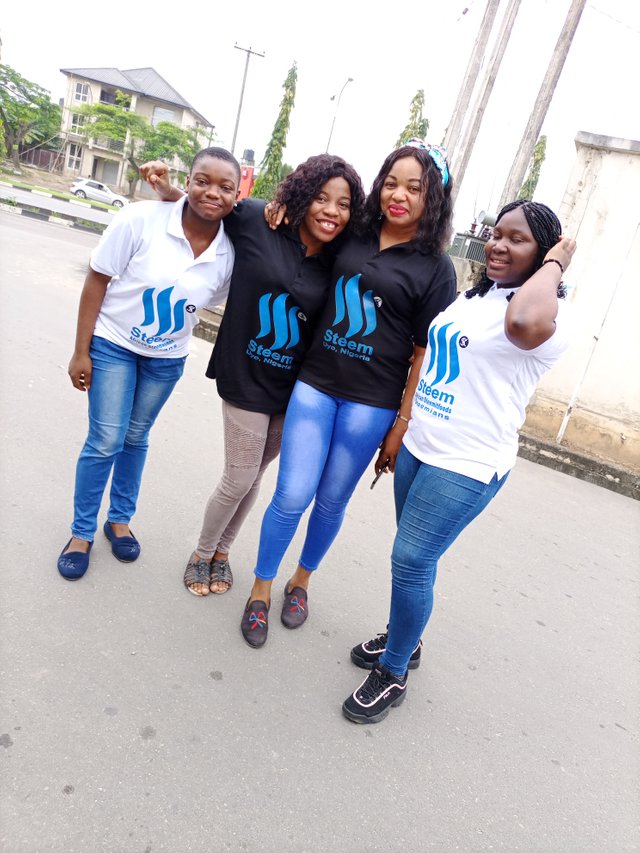 This is I and @goodybest with the notebooks for distribution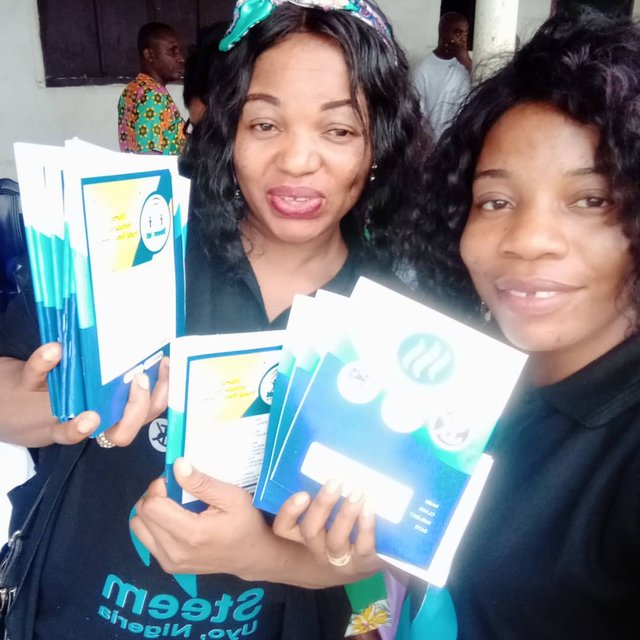 This is me, when I was given the opportunity to talk about steemit to the audience.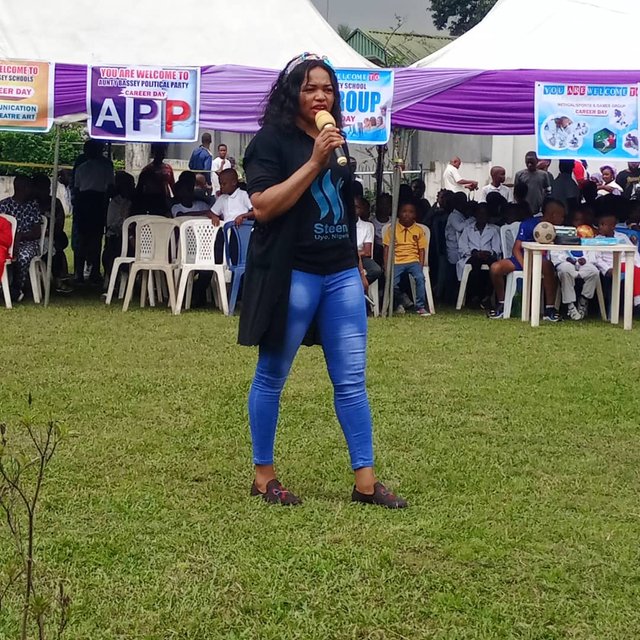 After the presentation, we distributed the fliers to those present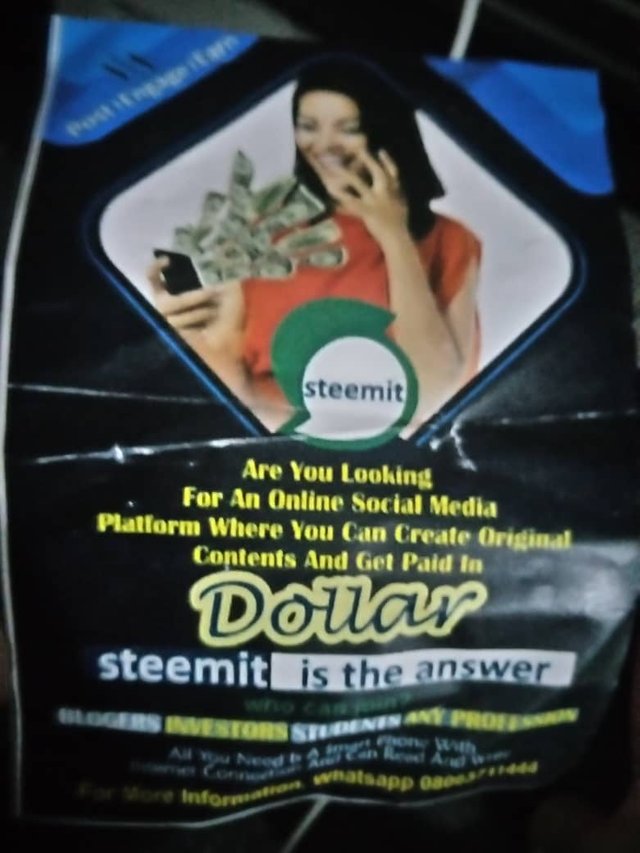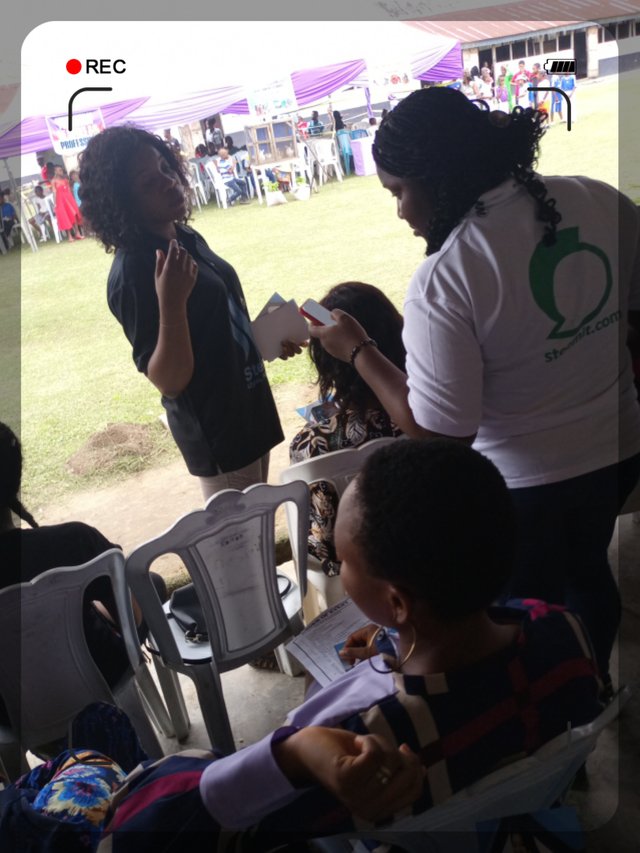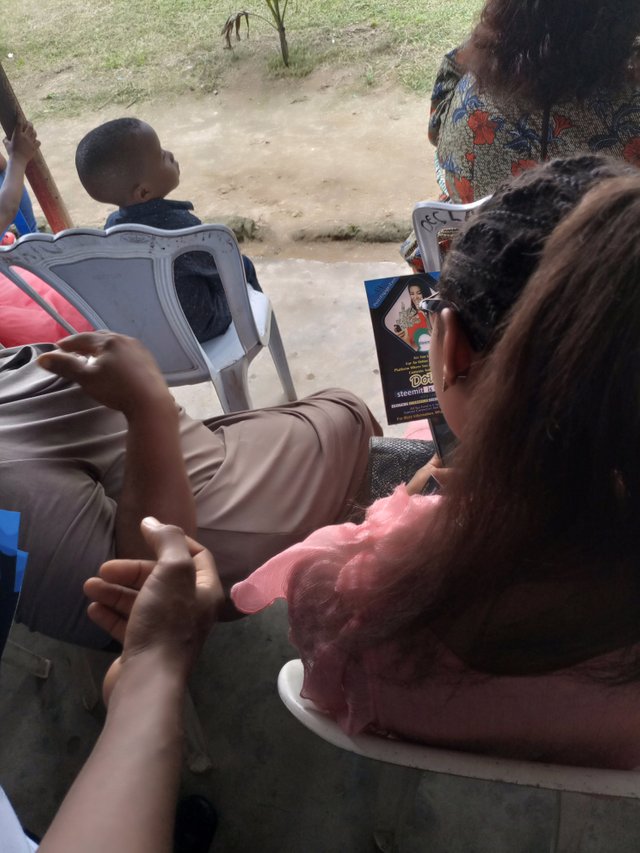 3 persons signed up the same day.
I also went to Angels Academy to do steemit presentation to the teachers.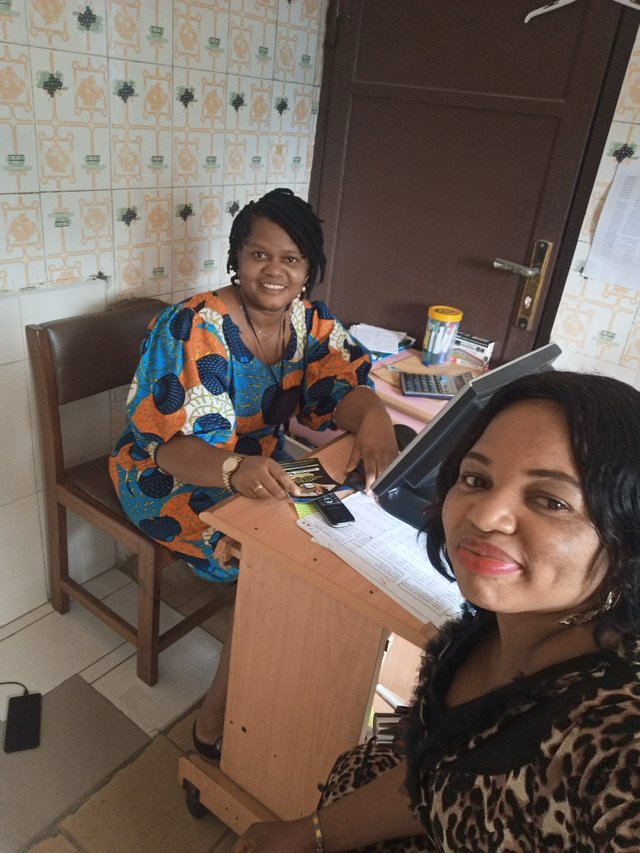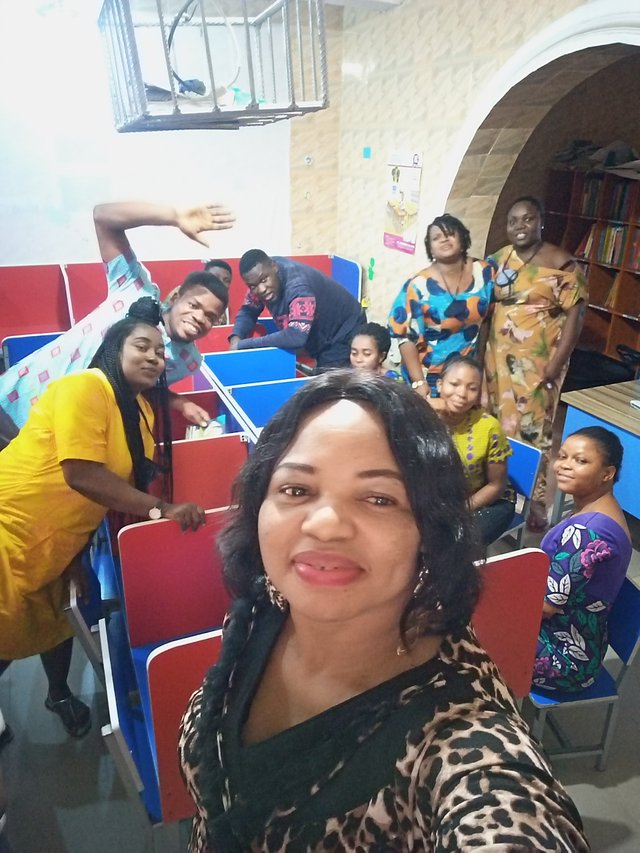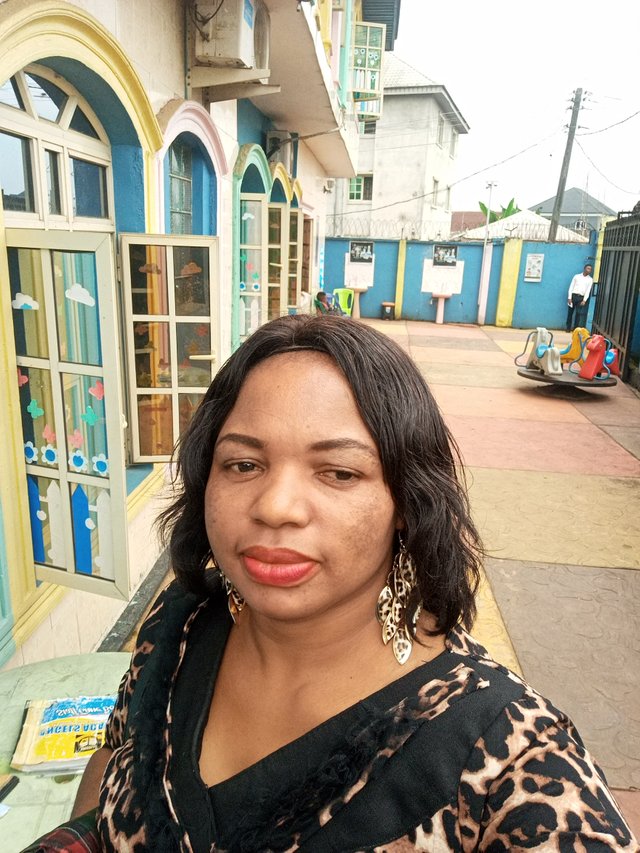 One of them contacted me already and I assisted her to sign up, @kk-erela is her username. She is getting her introduction post ready
Next is my online presentation. @charis20 has organized the youth members of her Church and invited me to assist with the presentation. I did. Below are some screenshots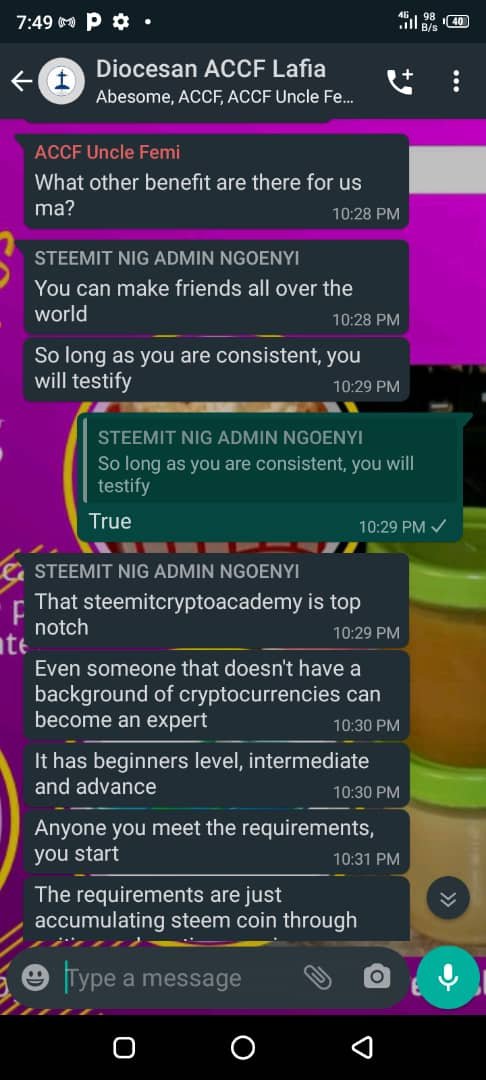 Our meet up this weekend was with a twist. We decided to hold both meetup and soccer playing the same day. We held a virtual meeting and physical meeting. Those present during the meetup include
For face to face,
@dequeen
@esthyfashion
@madilyn02
@mexacliff
@goodybest
@gracyakan
@davosimple
@chichieze
@delightsome1
@ijelady
@vickydear
@benson6
@benton3
@eliany
@ddwosky
And 2 interested ones. They will soon sign up. Even some kids joined us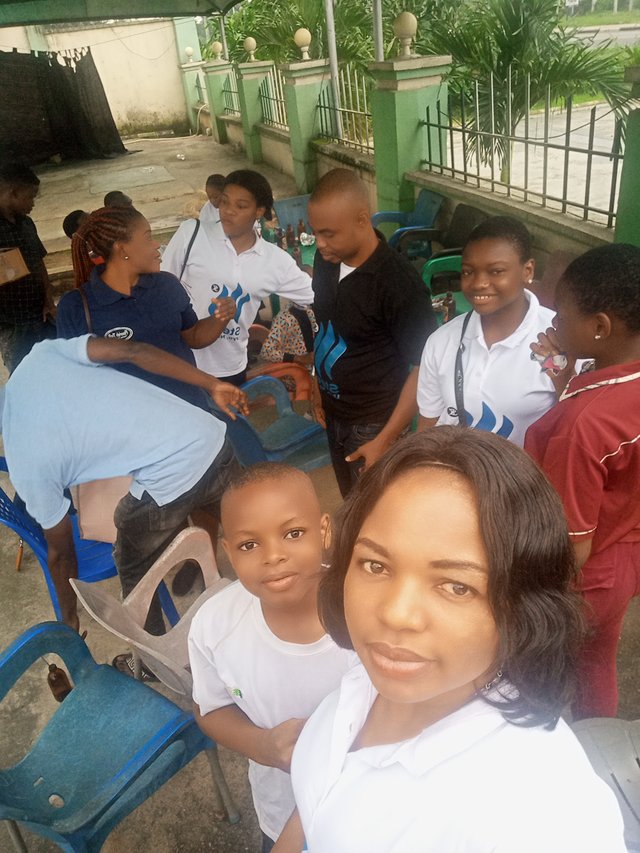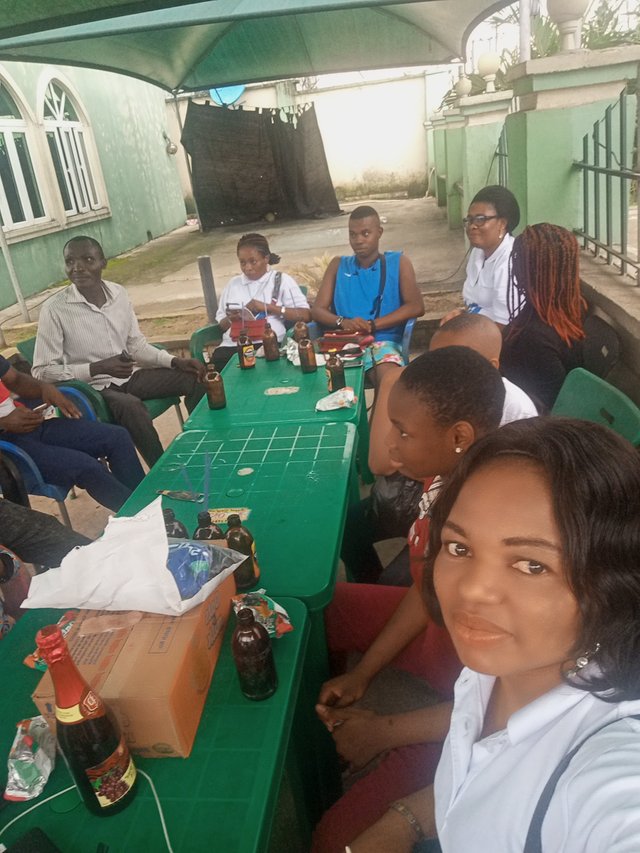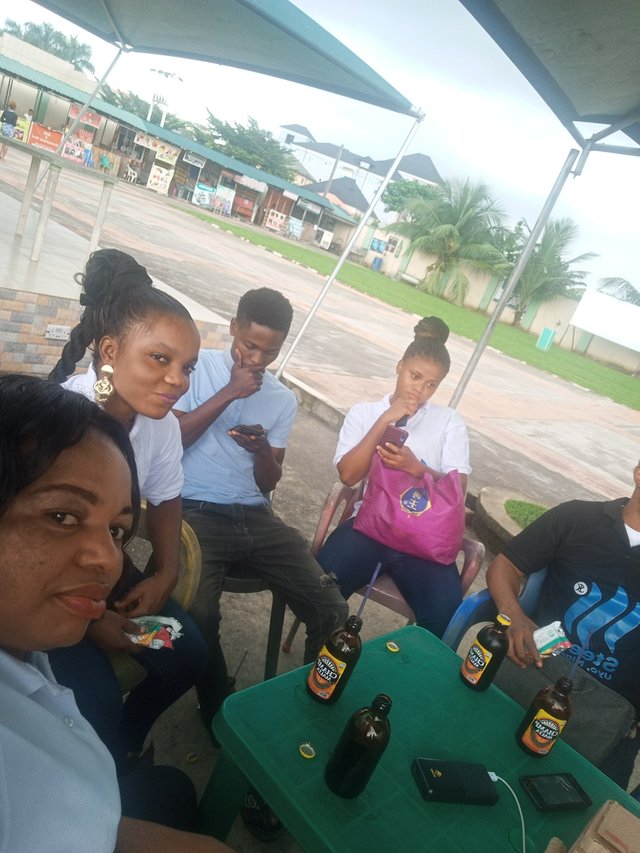 We took some refreshment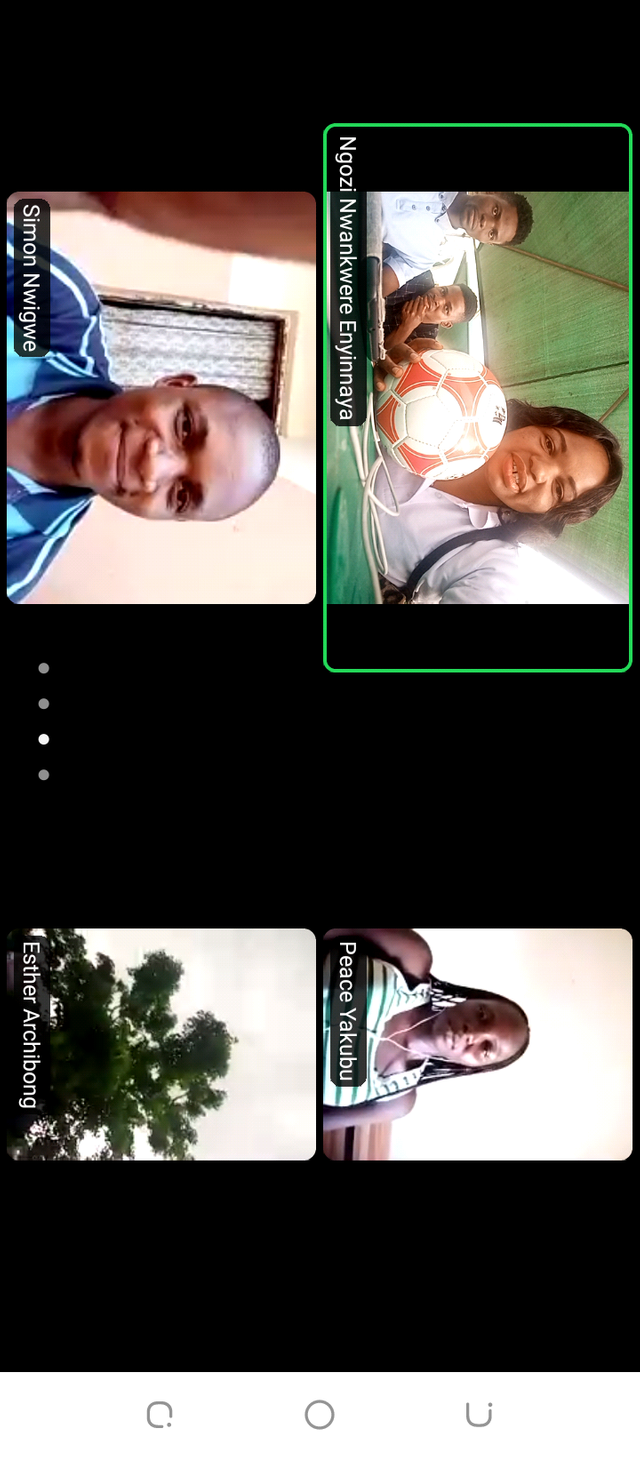 During the meeting, one of us sized the opportunity to invite us to her wedding. Her name is @dequeen. She gave us an invitation card and wine to officially invite.
The event is coming up on the 14th August, 2021. We will surely be present.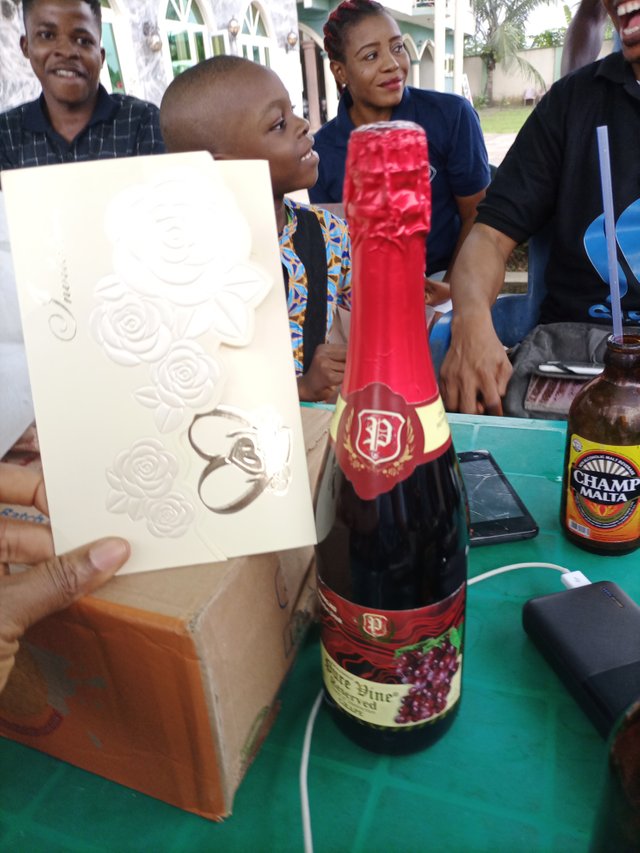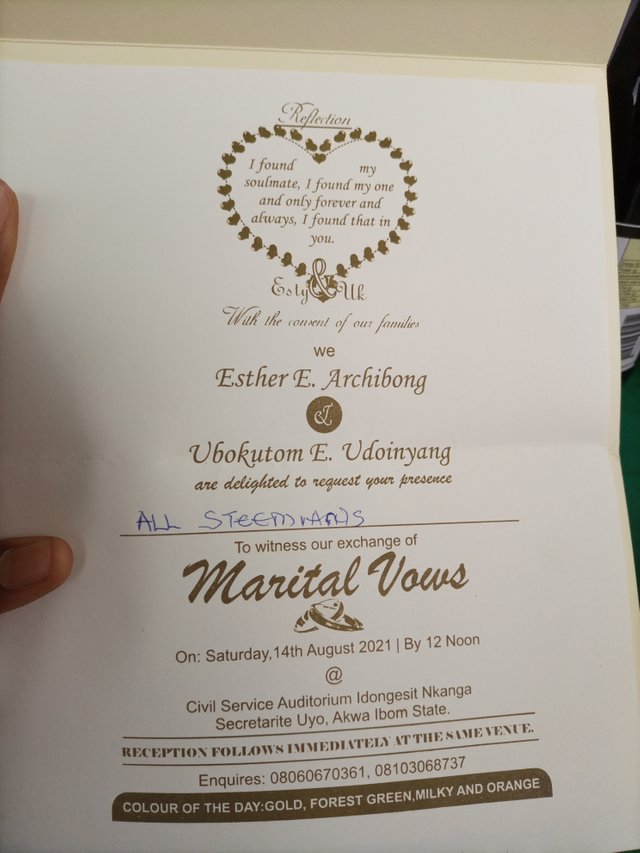 We later went to the field to play soccer. We have team yellow and green.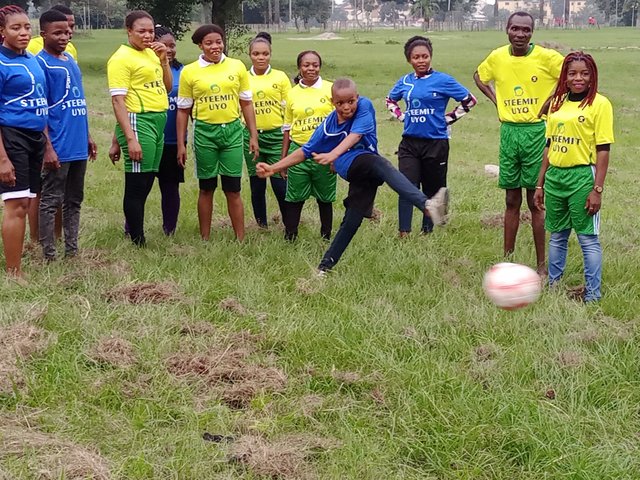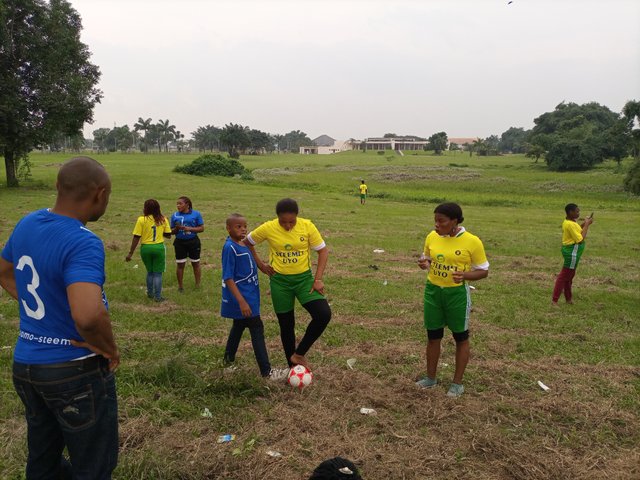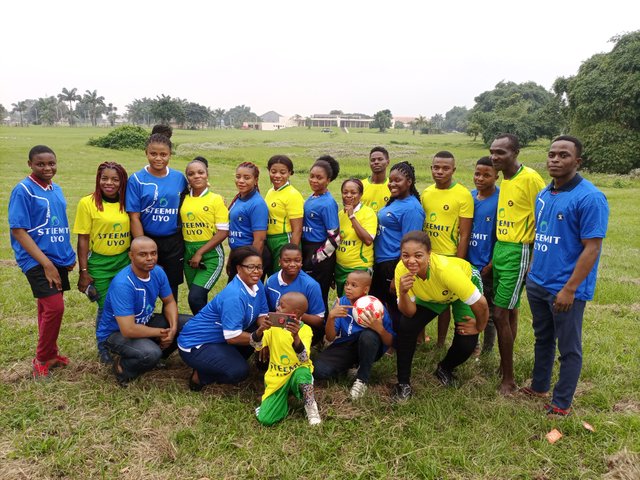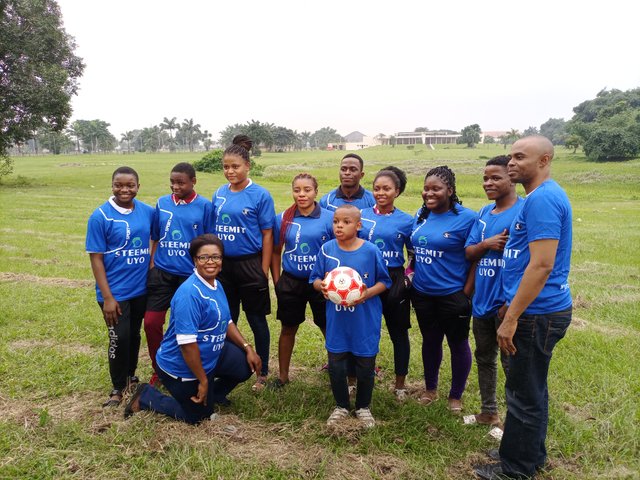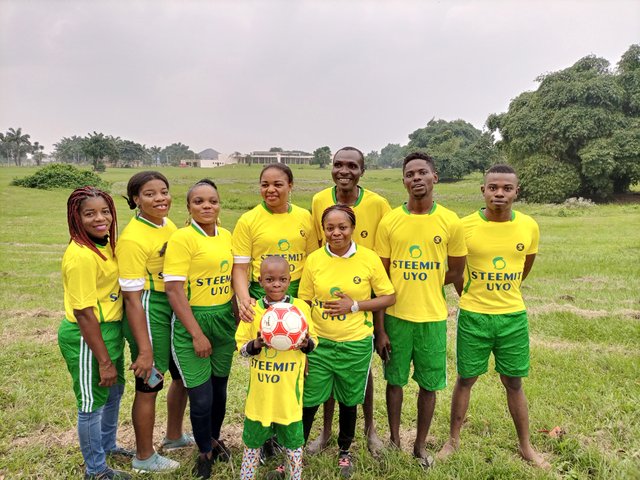 It was all fun. This is just a preamble. We will still play the real game
ENGAGEMENTS AND ENCOURAGEMENT PROGRAM
This week, I and the African women had our planned discussion in our telegram group. I gave them a link to steemit frequently asked questions to read and then tell us what they learned. It was a memorable day as they all that read it had one or two things they learned. They shared them with is
@jovita30
@dlioness
@nneoma08
@ebunoluwani
@mmesoma
@esthyfashion
@b-blinks
@ninagold
@yakspeace
@alexanderpeace
@ngozi996
@ninapenda
@caramella111
@beautybb
@tenguhatanga
@graciee20
These ones were present before the scheduled meeting for discussion. Though others later joined
Below are some of the lessons they learned
It was eye opening ma. There where many things I didn't know before e.g
That u can use up to eight tags.
You can be downvoted for tagging wrongly.
That one can write up to 64,000 characters.
That Steemit is not a get rich quick scheme but if I focused on building relationships and reputation, it will pay over time.
I read some of it.
And from what I learnt, I can say that I have only been A STEEMIAN and not gotten the full picture of what steemit is.
If someone asked me, what is steemit and what do you do there. I would have just said that steemit was an app?
But for the first time, it became clear that steemit was a website.
Secondly, steemit differs from other social media app because, it is profitable for everyone that posts and builds their presence not just influencers
And others. I rewarded those present to encourage them.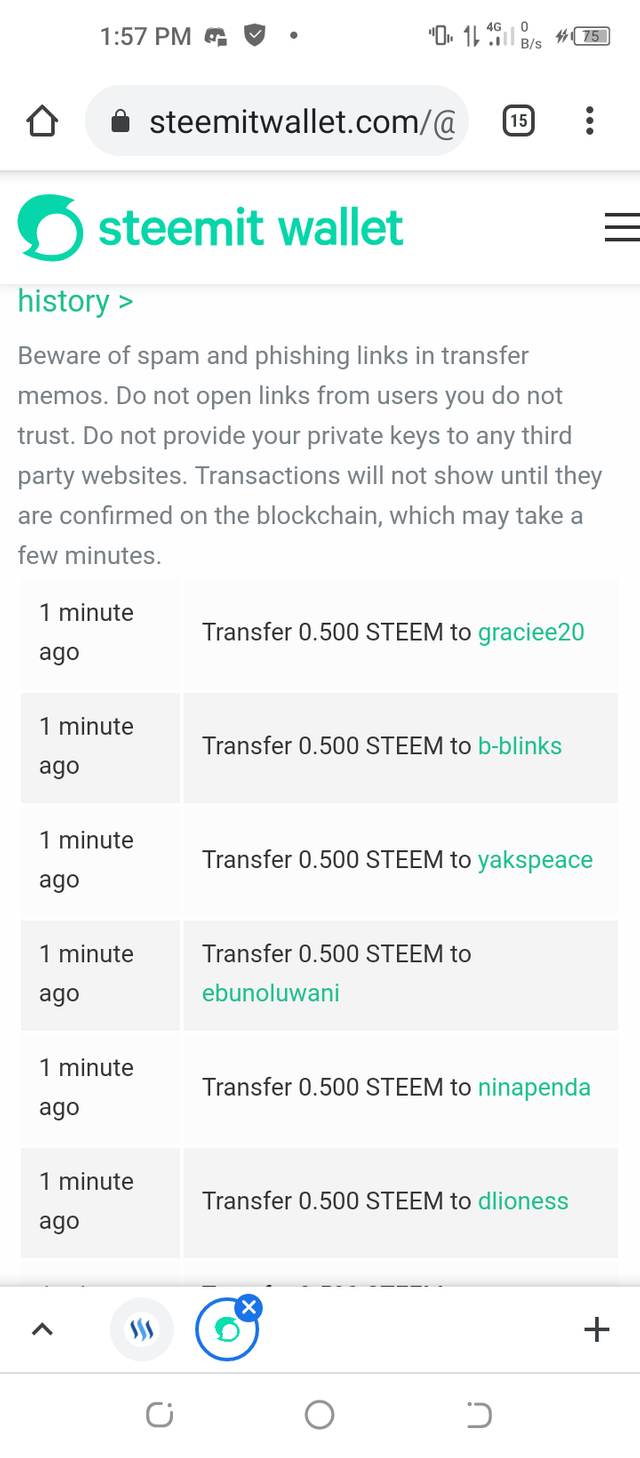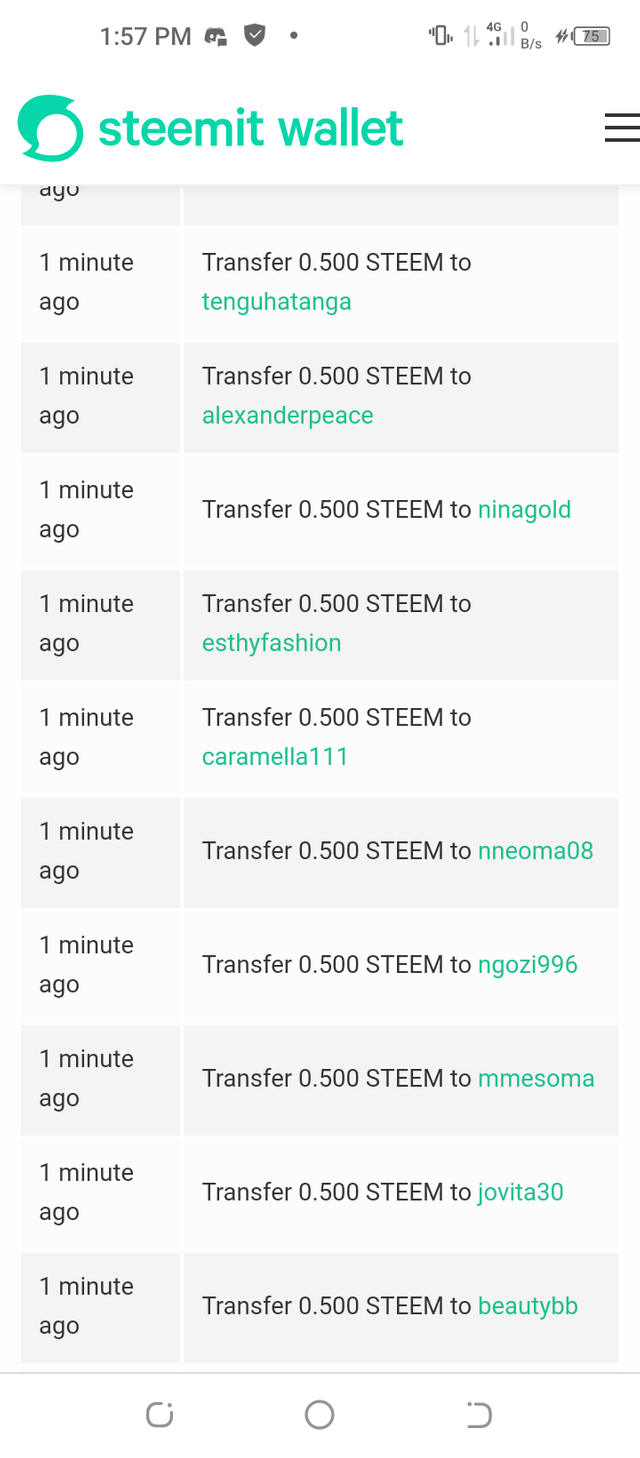 This week, I have an ongoing contest which will soon end childhood dreams and I will soon announce a new one ones I announce the result. This is to engage my fellow steemians to be active.
@steemitblog and steem POD and @steemcurator01, here is my report for the week, I still have a lot of things to execute. All I need is your supports and encouragement which you have always been giving me. Thank you all for reading through.

Best regards from me
@ngoenyi
Nigerian representative
This is my introductorypost here