First weekly report as a Country Representative Pakistan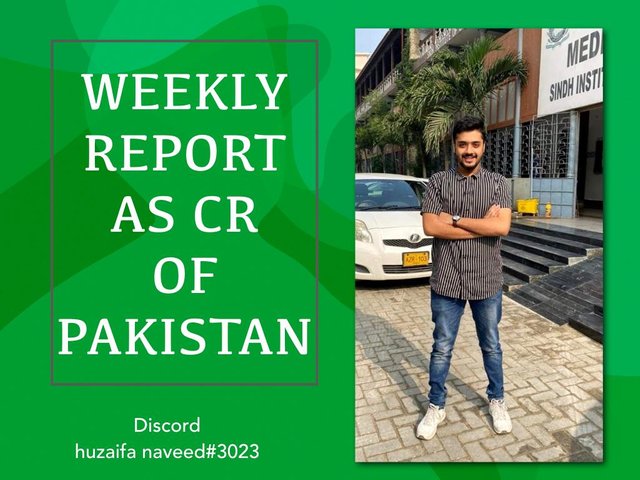 ---
This is my first report as a Country Representative Pakistan. It was a tough, busy first week in which I performed my activities as a CR. Let's see what these were:
---

---
Introducing Clubs (5050, 75 and 100) for Newcomers and how is it determined
---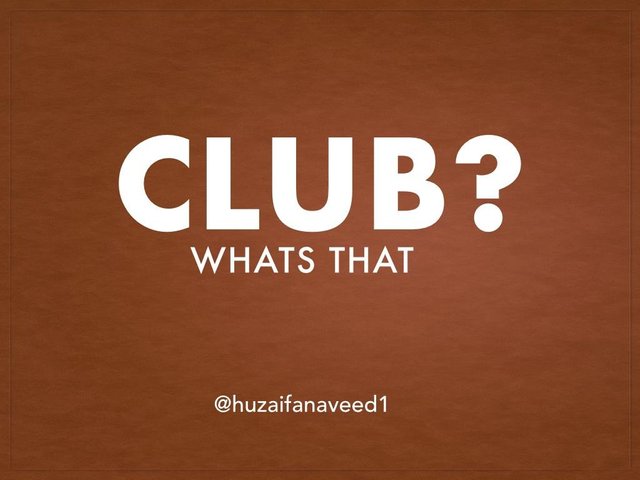 For someone who joined Steemit only an year ago, I understand how difficult it's for Newcomers when they find themselves lost as soon as they arrive here. I have been guiding users for a long time now, but as a CR, I understand that it's a much bigger responsibility. This week I Introduced Clubs to newcomers in which I explained each and everything related to clubs on Steemit.
This was an important post as I have received messages on my discord as well as WhatsApp in the past, in which the newbies were concerned about not getting votes. It's important to let these newcomers know about the basic rules of clubs and how important they are in order to get support from the steemit team. In this post, I provided real examples of powering up and determining your club level.
---

---
Promotion through Social Media accounts.
---
I believe if you are benefitting from someplace or something you should also inform about that to other people so that they can have a chance as well. Steemit has been my hobby for last 15 months now. I have been engaging with users all around the world, earned reputation Alhumdulilah and made some money from this platform as well.
Now, as a CR, It's my duty to recruit as many users as I can, thus increasing the number of Pakistani users here on this platform. Recently, I posted on my insta handle and asked my followers if anyone of them are interested in blogging as well as earning for it. Im my dental school there are a lot of bloggers who have the potential of doing great work but due to unresponsiveness of people and less monetary benefits.
---
---
12 people were interested in my offer and a few of them Personally texted me to inquire about this. A lot of other people asked me about it in University as well. I am planning to do a zoom session with all these people and I am confident that soon we'll have more Pakistani users on Steemit.
---

---
Guiding Newcomers in the Newcomers Community.
---
As a CR, this was my first oppurtunity of officially guiding Newcomers. I visited a lot of Achievement 1 posts in the Newcomers Community in which I guided them all. There was a common mistake found in all of the posts which was either their pictures were edited too much or they didn't have clear presentation.
---
---

---
STEEM GROWTH TEAM - COSMOPOLITAN
---
Working with @steemcurator07 demands a lot of work and dedication for it to be perfect. In this team we curate the posts which have the tags:
---
I have an efficient team with all the members in it have a vast experience of blogging and curating on steemit. It's a task that needs perfection as you have a lot of responsibility for it. So for this, I compile all the data by myself and then post the weekly report as I did recently.
---

---
Encouraging engagement through comments
---
This has received a lot of different views but I am adamant on it. For the month of August, Team Cosmopolitan has decided to NOT vote on posts that have no comments on it. We'll be leaving a comment as well to encourage users to comment on each others posts.
---

---
This has received a bit of criticism from some users but we tend to follow it with all our might. We don't want Steemit to become a platform where people only come for monetary benefits. There has to be communication and Engagement.
---

---
Vision and Future Plans
---
The utmost priority is to work towards the development of Steemit in Pakistan. With a population of more than 200 million, most of them students and housewives, it's unfortunate to see only a few thousand Pakistani users working on Steemit.
I have been in touch with my fellow CRs and have been devising a plan to work towards the development of Steem. Apart from that, I'll be conducting a zoom session this week which will bring more users to Steemit. I'm also planning to start something for Pakistani users which increase engagement alot. Stay tuned.
---
Country Representative Pakistan
Huzaifa Naveed