Weekly Report as Steem Greeter on Newcomers' Achievement Program | April 30 - May 06, 2022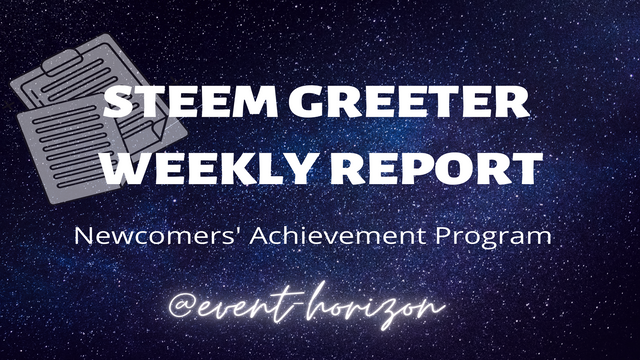 ---
In this report, I will be summarizing my activities as a Greeter in the newcomers' community for the time period 30-04-22 to 06-05-22. I have been assigned to check all achievement tasks prepared by Pakistanis and all others that are in the English language.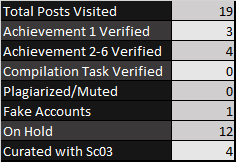 ---
More Details
---
---
I am investigating the cases that I have put on hold and will verify only the satisfactory ones.
The rules of the achievement program have been modified ensuring the rewards are being utilized to join power clubs instead of just being exploited by content farmers.
These changes have helped in decreasing the number of community abusers. On the whole, there are lesser achievements to verify than there were a few weeks ago.
---
Steem Greeter,
event-horizon