Weekly Report as Country Representative of India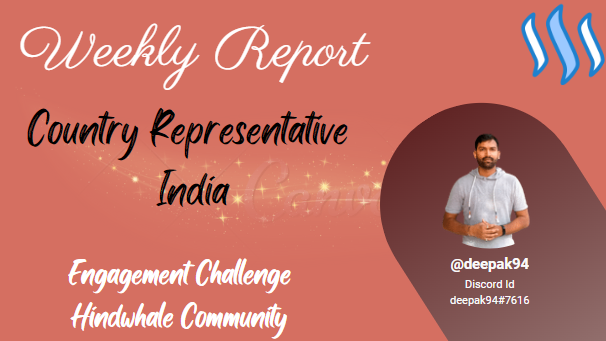 Hello friends how are you all hope you are all fine and well. The report from my side of the work we did last week.
---
My activity during this week
---
This week the Engagement Challenge has started in our community hindwhale and all Steemit users are posting amazing posts. We are meeting from time to time with the admin and mods of the community so that all the posts of engagement can be checked in a better way.
---
we always try to impress more and more people with our posts and thoughts so that more and more people can join this platform. The work of promotion of steem is going on in full swing and we are standing with steemit in every situation, whether it is the work of development or promotion.
Steem awareness work is going on in full swing here. I am telling them about its future growth so that they can invest in it; this time it's a good time to invest bcos the price is very low now I think the price will shoot up in the upcoming days. As development work is going on on Steemit. It clearly shows that the price of steam will increase in the future, so this is the right time to get the investor invested in it. Me and my friend work on the Development part for better growth of steem.
---
This week my important works
---
For #hindwhale, our community team works with honesty and we organize a google meet for future planning and growth of the community user's.
I try to give my valuable votes to the newcomers so that they can power up and become part of the club as soon as possible.
I always told my Indian user to follow the steemit platform for new updates.
Encouraging users to be a part of the club member and I set a good example bcos I m a club100 member since starting.
Organising contests and distributing last week's contest prizes to the winners from my account.
---
Guiding Members
---
---
This week Steemgowth and Charity related posts
---
Being a CR it's my responsibility to help the users through our posts and by giving proper valuable guidelines about this platform. With me and my rest of two indian Cr always connect with Discord and discuss the important things which are important for the community and steem's growth. we always have to take a meetup for better understanding between each other. I try to curate all the good posts with the help of my curation so that people can get rewarded for their good posts. We organize a food contest for all the food bloggers and one another contest.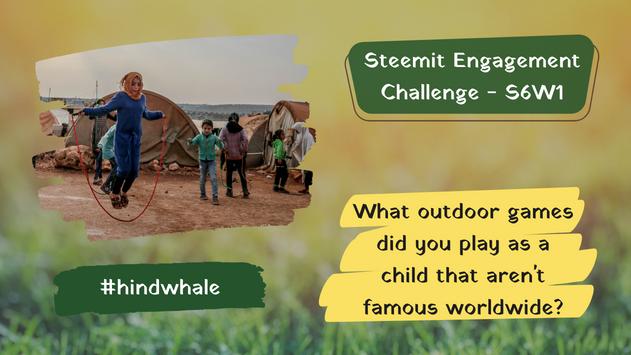 Click here to participate in Engagement challenge Contest
---
Here we discuss the proper planning and curation of our teammates and assign the days also. So that way we do our best.
We discuss the contest topic for the upcoming 2nd week of the Engagement challenge season 6 contest.
We start the initiatives for the active MODs of our community to give weekly updates during the Engagement challenge.
The following things should be included in weekly updates these are:
Top 2 posts that are curated.
What are the obstacles they face during curation.
What participant has to implement new things in his posts?
Your overall Experience during that week.
My total power in last 7 days and voting Csi
---

source-steemworld.org
This week I power up 31 SP to maintain club100 status. The power-up number shows very little because I set my SP to directly convert 100% power to SP. This week I support all my Indian members through my SP. I always try to promote newcomers on this platform by giving my valuable votes and feedback. I always keep my voting Csi above 15 which shows I m always interacting with my friend's entire platform.

source-steemworld.org
---
Vote for HindWitness
---
If you would be willing to cast a witness vote for the project, you can do so on the Steemit Wallet Witness list by scrolling to the bottom and filling out the form:

or you can set us as your proxy:

You can also accomplish this using the SteemWorld website. You just have to scroll down to our witness name and cast your vote:

Thank you.
Regards,
@deepak94
My Discord id- deepak94#7616
Country Representative, India.