Business Activity| @jessiescake| Including the bonbon cake to my dessert menu.|
Hello my dear businessmen and entrepreneurs of #businessactivity, after a few long days of rest I returned again to continue showing you about my dessert and sweets venture.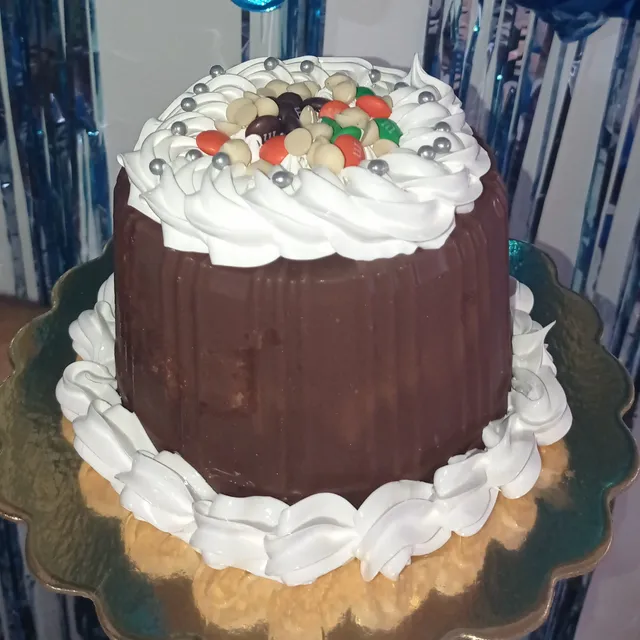 How have you been? What's new?

I hope everything in your business is going wonderfully. And sales are growing like foam on my part, I had decided not to take orders for a few days, to rest and innovate. I am pleased to be able to show you a cake that I made for my husband's birthday. I did it for the first time. It is the cake that is in trend and it is called bonbon cake.
Bombón Cake.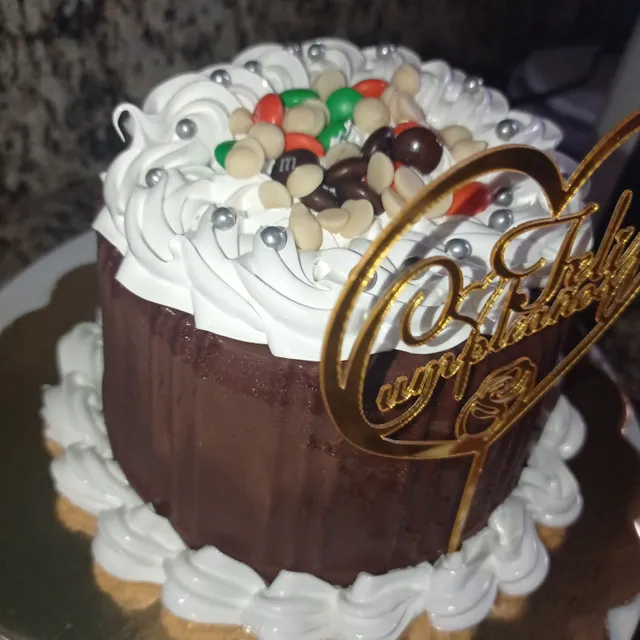 The bonbon cake is a cake that is in trend, and it is a divine, as well as beautiful. Its coating is made of chocolate, it is like a bar of milk chocolate made into a cake. This time I prepared it with vanilla, but the flavor can be chosen by the client. Chocolate, Vanilla, marbled. Etc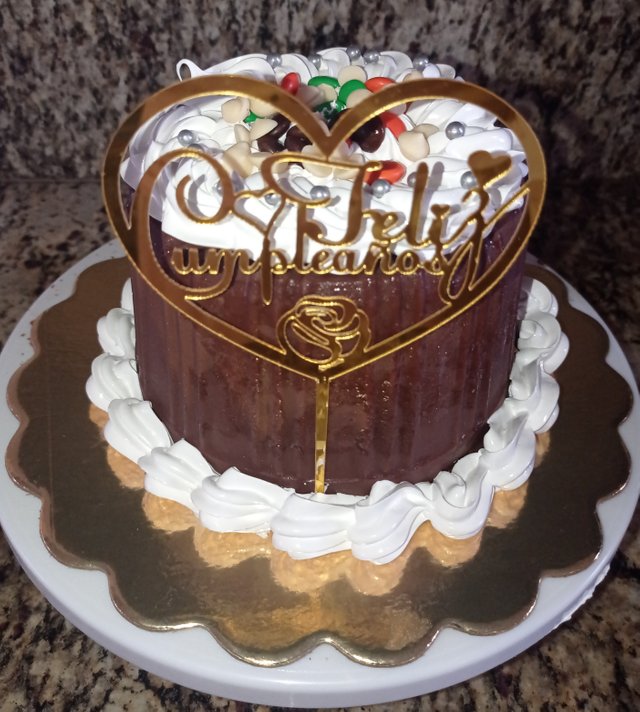 It is a delicious chocolate-type vanilla cake, filled with arequipe and pieces of oreo cookies moistened with condensed milk syrup. An exquisite for dessert.

1.5kg cake cost
How can you see in the photo I crown it with my fabulous Swiss meringue. Top with chocolates, and silver pearls.
I had wanted to make this spectacular cake for a long time, I was studying it for a while and I decided to make it for the first time for the happy birthday of my beloved husband. And the truth was I was delighted with the result, and the guests enjoyed it very much.
And since I saw that I liked a lot at the party, I decided to try making them portion type and they were like that. A perfect combination of milk chocolate and stuffed vanilla cake 😍, A wonderful combination.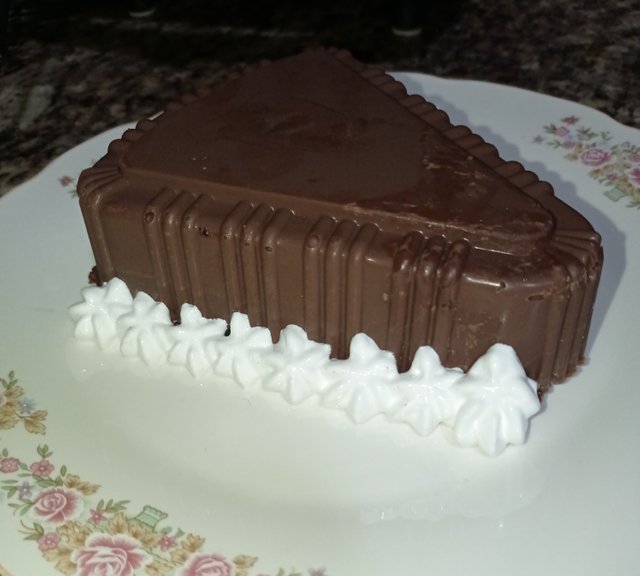 Chocolate cake price per portion.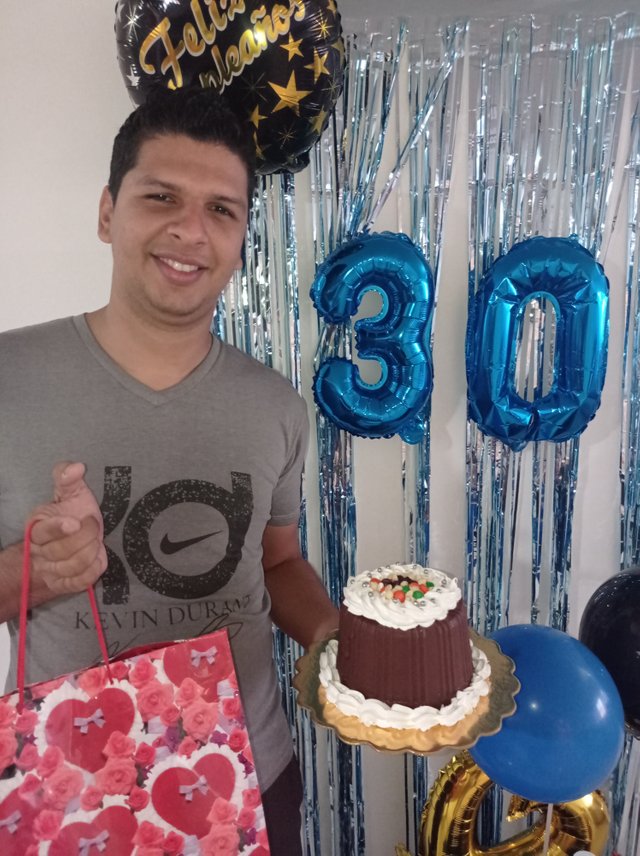 My latest sales:
Vanilla cake, filled with arequipe, pieces of oreo cookies and moistened with syrup. Topped with Swiss meringue. weighs 600grs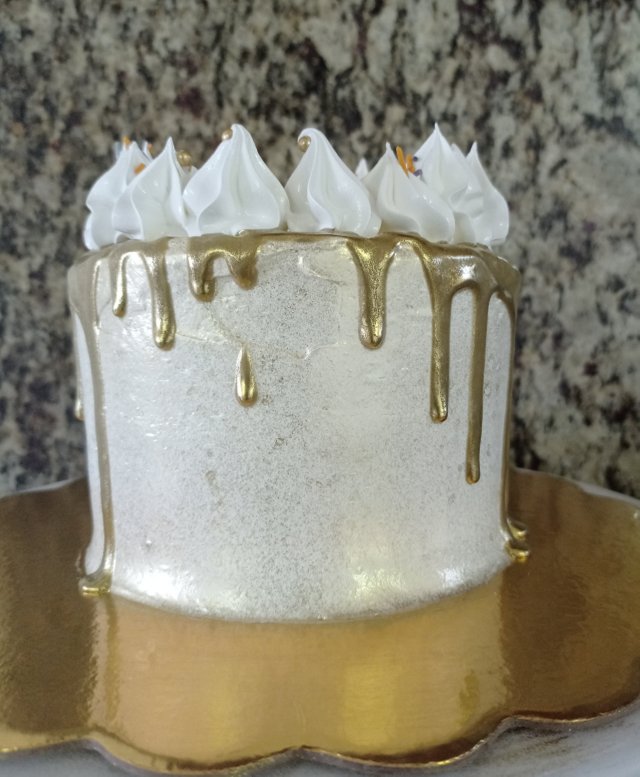 Three milks of 600grs.
A super delicious tres leches, I no longer have to describe what it is about because they already know it. 🤭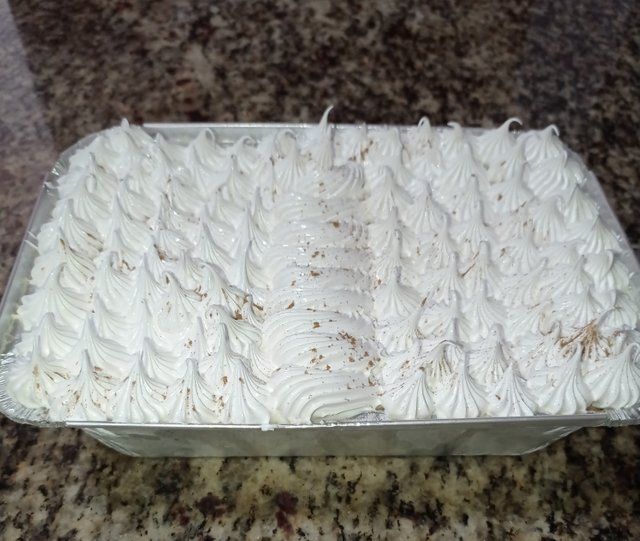 Nowadays there are many people, including men, who want to start in the world of pastry. I know, because there are always many people writing who want me to teach them how to work and prepare the recipes. If you are one of these people, I want to leave you some advice so that you can get started in this wonderful world.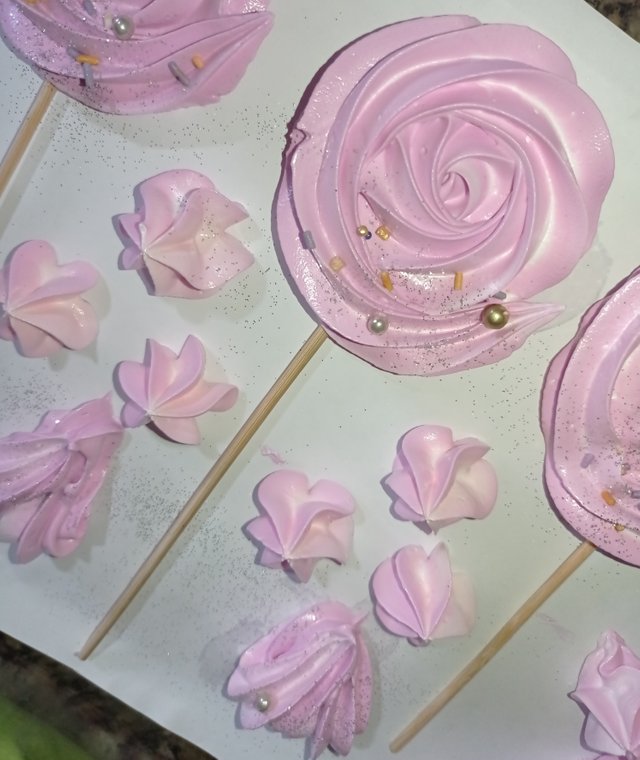 ✨Start with what you have, be it a lot or a little, start with what you have at hand. Most bakers start this wonderful world with nothing and little by little with the profits from the same sales they buy what they need.
✨Do not be discouraged if your sales are slow, or sometimes you do not get sales, take advantage of those days of rest to practice recipes, read and study everything you need to know about baking.
✨BELIEVE ME, your sales will gradually increase, when you realize it you will have a very good client base and you will make many birthday children happy.
✨ Believe in yourself, trust your ability to create beautiful works of sweet art, even if you have had many failures, baking is trial and error, but there will come a time where you will feel proud of what you have achieved.
Don't think twice, get inspired, educate yourself, start as soon as possible. And it grows like foam with love I leave you these tips. See you in a next post, if you have any questions, do not hesitate to ask me in a comment and I will gladly answer you.
We accept payments in SBD and STEEM