The Best Travel Destinations in My City - Steemit Engagement Season 4 | Sabang Island, A Piece Of Paradise Land At The Western Tip Of Indonesia. 🥰#burnsteem25🥰
Hi, Steemian friends, Travel lovers wherever you are. How have you been lately? Hopefully, you are always healthy and able to write quality paragraph by paragraph for Steemit posts. I am here in good health and a positive environment.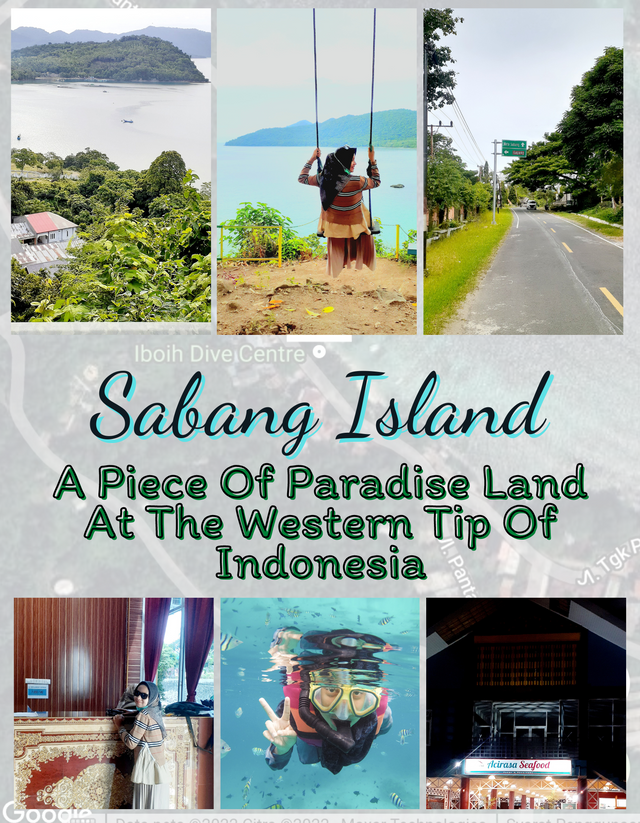 Today I want to share a post about the best tourist locations in my city. As a nature lover, I have fallen in love with several tourist spots in this country. However, for this post, I just want to recommend one of the best tourist locations in my area that has gone global, namely Sabang Island tourism.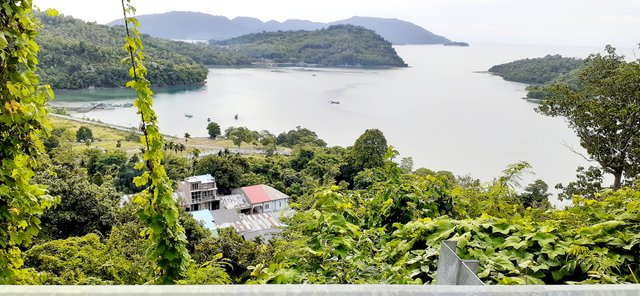 Sabang Island is an island at the end of Sumatra, Indonesia. The island is like heaven in this world. I say that because of the beautiful expanse of natural panorama that stretches as far as the eye can see. The blue sea that surrounds the island is a tourist attraction, not to mention the flora and fauna.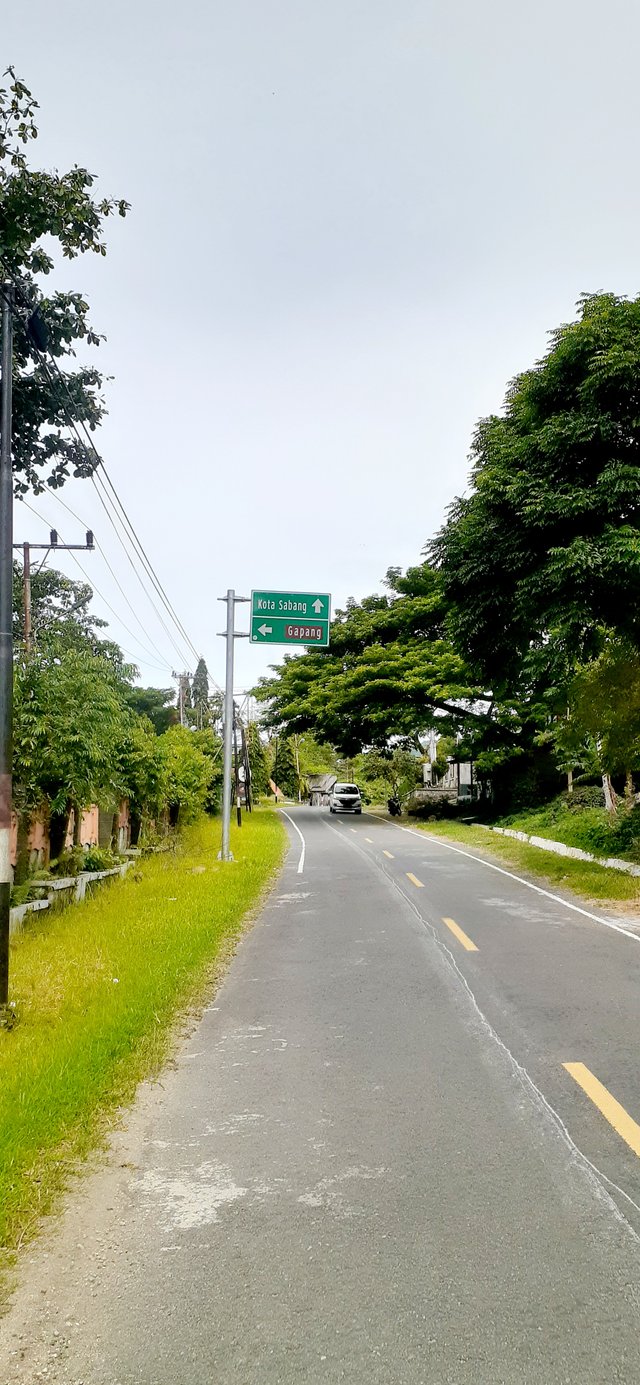 To get to the island, we need sea transportation through the Port of Ulee Lheue, Banda Aceh. There are two choices of ships to get there, namely fast boats (Express Bahari) and slow ships (Ferry). The fast boat takes about 45 minutes to reach Balohan port. While the slow boat takes 90 minutes to 120 minutes. At that time, I went by slow boat. Slow boats are more economical in terms of cost.
Both ships operate at certain hours. For fast boats, it offers two scheduled crossings, 10.00 am and 4.00 pm. Meanwhile, slow boats offer three-time crossings in one twenty-four-hour period, 08.00 am, 10 am, and 4.00 pm. For rates (Adult), fast boats are IDR. 80,000 (23.41 STEEM), and slow ships are approximately IDR. 29,000 (8.48 STEEEM). Steem to IDR price on coinmarketcap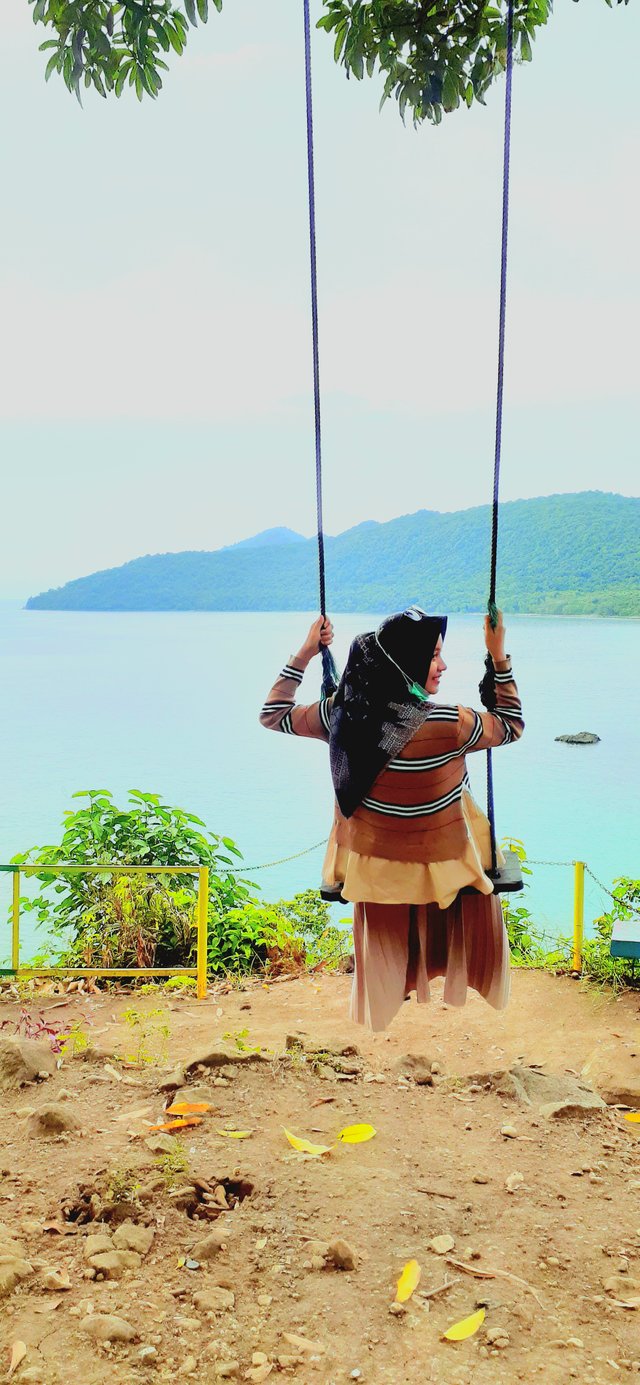 The view of the Gua Sarang from above
After arriving at Balohan Harbor, your mood will feel very happy. Various land transportation facilities are available there. At that time, I brought my motorbike. So I could go around every corner of the island freely and more cost-effectively. There are so many snacks available on the island of Sabang. Starting from local food, traditional food to international food is available there.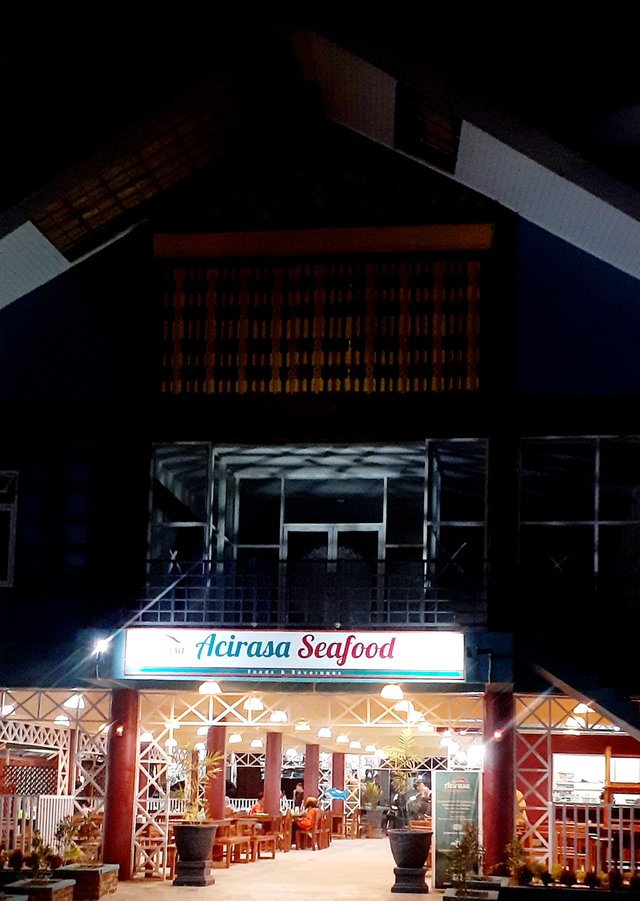 A restaurant that pampers your tongue with hot and delicious seafood dishes
On the island of Sabang, I have family there. Lodging is not a problem for me. But for those of you who don't have family there, there are lots of inns that offer cheap and luxurious prices. I once slept on the island of Iboih, the cost of lodging there for one night was IDR. 350,000 (102.40 STEEM). This price will change depending on the time. The denser the visitors, the higher the price. Like at the end of the year, for example, Eid al-Adha, Eid al-Fitr, and long holidays.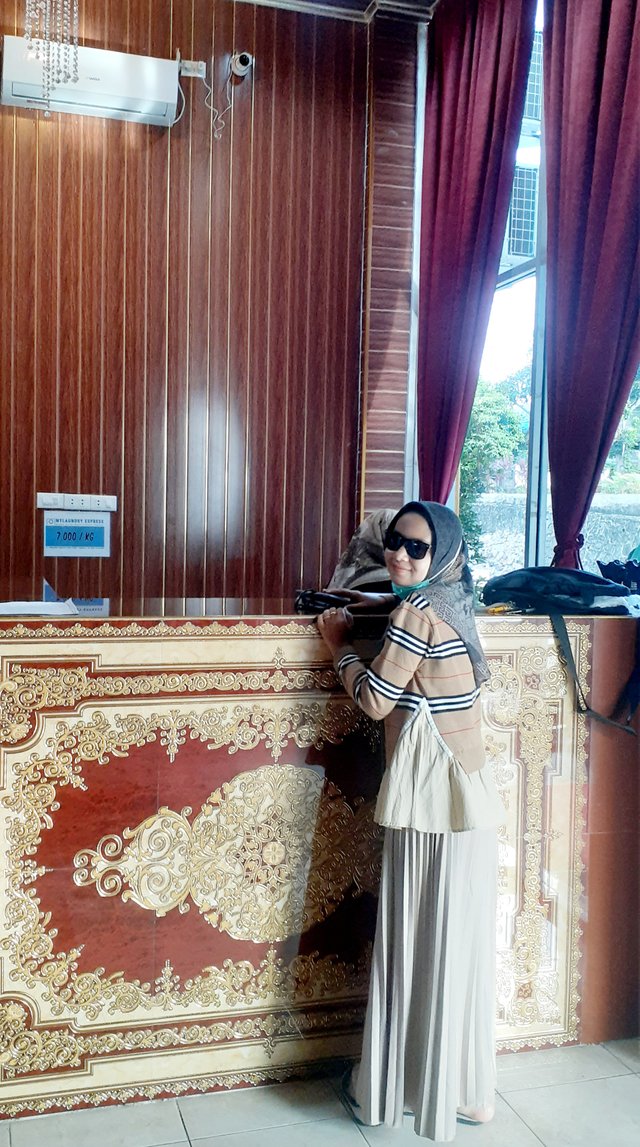 Check in at the Pacific hotel, Sabang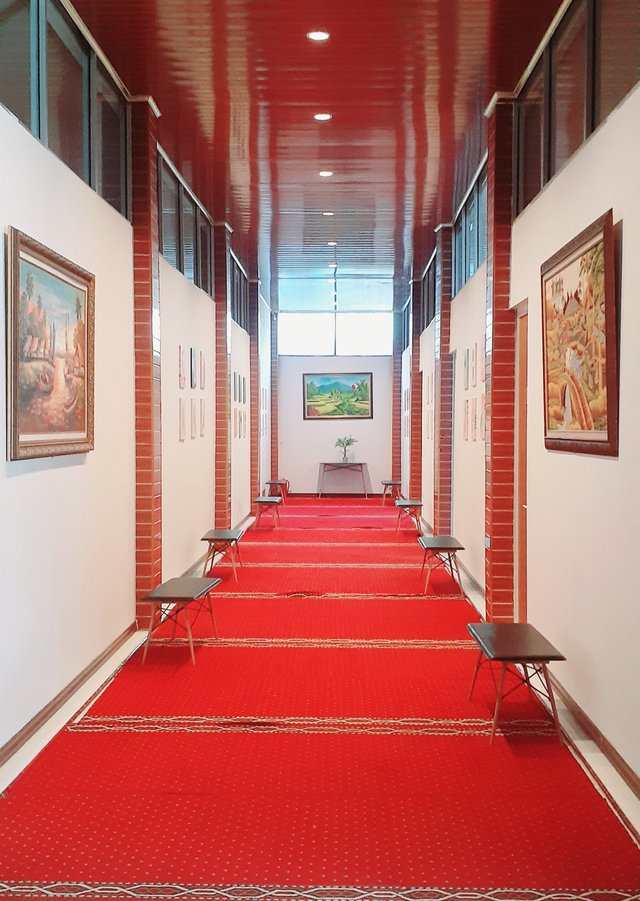 In the city the prices are competitive. And this is very beneficial for us as tourists. Pacific hotels, for example, often offer discounts. That time, I arrived in the city of Sabang on Wednesday. I stayed one night at Pacific Hotel for IDR. 150,000 (43.88 STEEM) per night for Monday to Thursday. As for Friday, Saturday, and Sunday IDR. 200,000 (58.48 STEEM).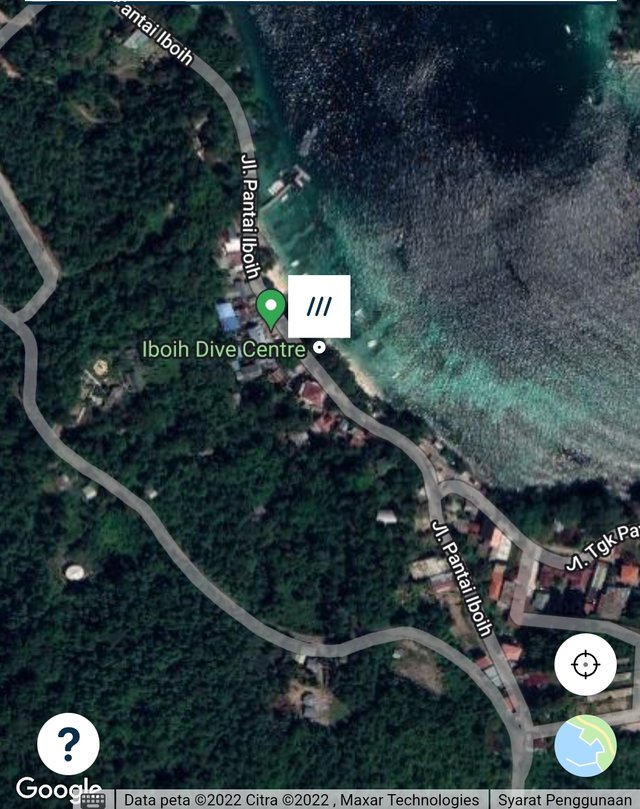 what3words
There are many things that make you fall in love with Sabang Island tourism. Of the many tourist destinations that are there, I recommend you to visit Iboih Island. I give a 5/5 rating for this one tourist location. On Iboih Island you can enjoy the underwater scenery. There is a tour guide who will take you to beautiful spots.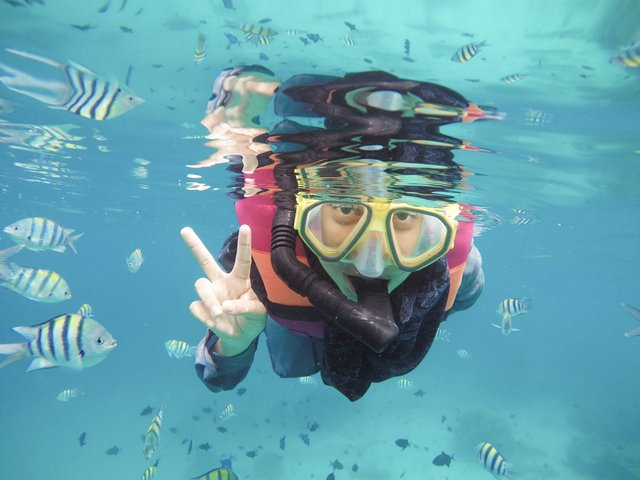 Feeding fish and exploring the underwater world of Iboih Island accompanied by a tour guide
At that time, I rented swimming equipment, a boat, a go-pro camera, and a tour guide for a total price of around IDR. 400,000 (116.95 STEEM). He took me to a spot that was very pleasing to the eye. And if I have free time, I will revisit this island and explore further afield.
That's my post to participate in the Steemit Engagement Challenge Season 4 Week #1 Contest - The Best Travel Destinations in Your City. Thanks to the organizers for making this contest a success. I invite friends who love traveling to join this contest @kyrie1234 @junebride @georgie84. Thanks for all the support given. And My Steem power that I have for all Steemian.