The Beautiful SUNSET # club100 ❤️
10% payout to @japansteemit
Hai everybody steemit Japan lover...!
How are you today?
May we always be in the protection of Allah SWT. Long time no see, may this bond continue to His Heaven.
Back again with me @muthmainnah, on this occasion I want to share about "Beauty of sunset".
It's been a long time since I've shared about sunset, but this time I want to try again, maybe there are steemians who are entertained by this view, God willing.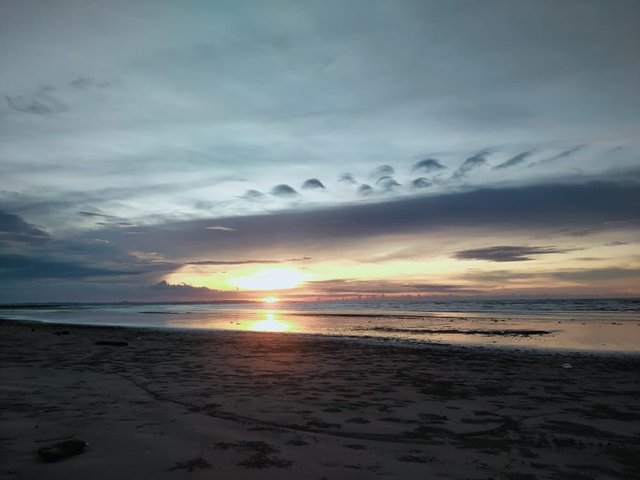 Who among the steemians really likes sunset...?
I am one of the many people who love sunsets. My experience when watching the sunset seemed to give me peace and serenity that cannot be expressed in words, even if it is difficult to describe in writing. But that's the sunset, always interesting when discussed, always enchanting when viewed and always gives peace when remembered.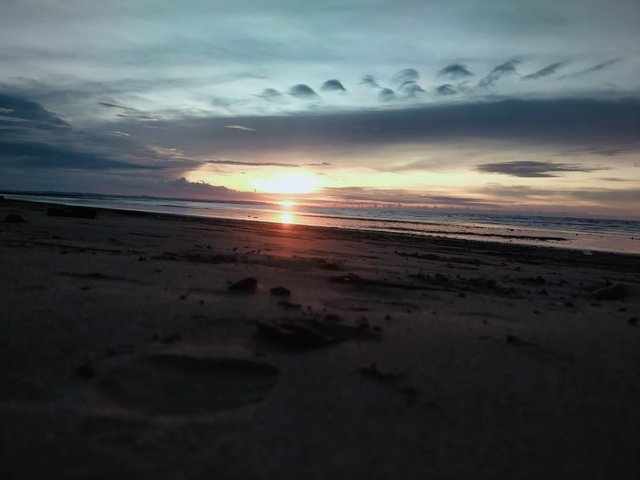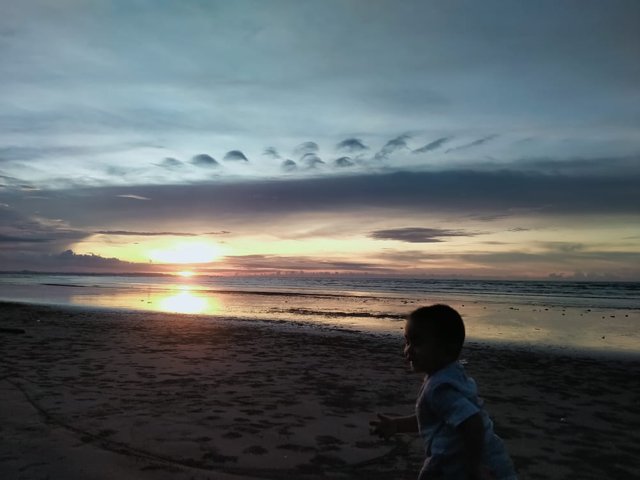 Often looking at nature and its contents make us to always be grateful and also always avoid complaining.
The creation of this nature is extraordinary, full of implicit and explicit meaning. None of God's creations are careless and in vain because it all must have been the best in His knowledge. Now it is our duty to continue to learn from it so that our hearts are always close and always with the Creator of the universe.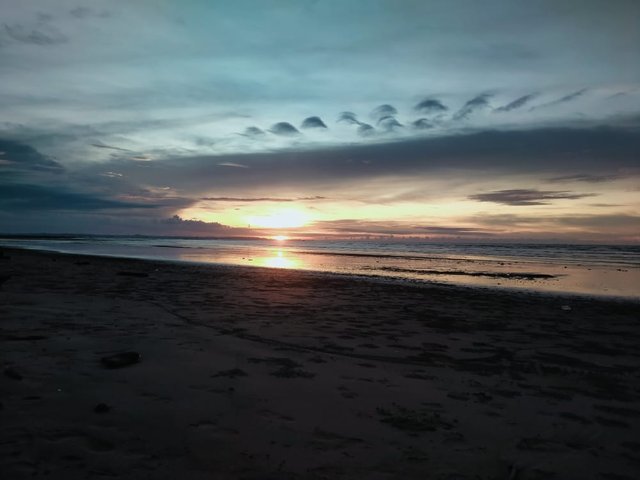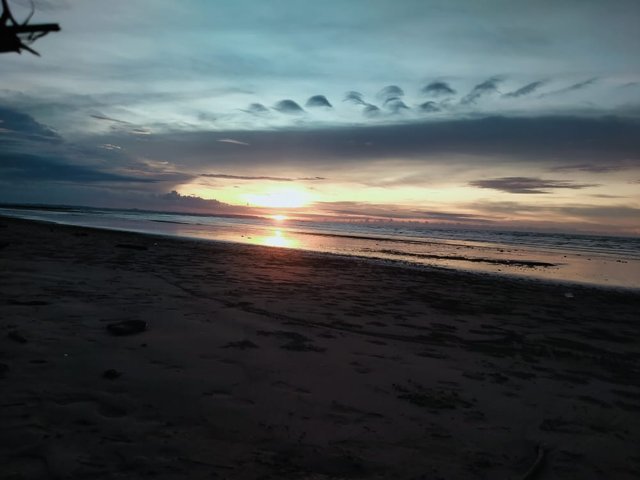 As is the case in the creation of this sunset.
This sunset was created so beautiful and perfect, no one will ever be able to create as perfect as God's creation. Even if there is something that is the same, it is definitely not the same and if it is similar, it will definitely lack charm because the Almighty's creation always excels above all else.
Enjoy the beauty of the sunset before it becomes a dark and pitch black night, but will be accompanied by thousands of twinkling stars.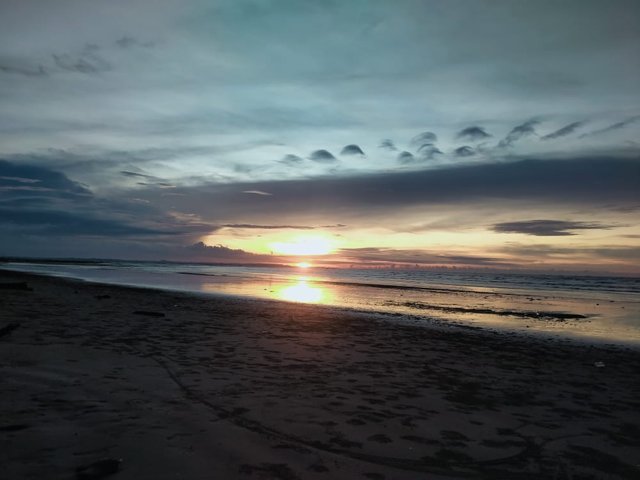 Those are some photos of the su set that I can attach. God willing, next time I will try to show better photos.
Look at the sunset before the night comes to take its place. From this sunset, I can learn that whatever exists in this world will never last forever, as well as the problems that I am facing right now. Every problem that Allah sends down, Allah also always prepares a solution. Now back to us, how do we get to the solution by walking or running fast?
May we always be included in the group of people who are always in the mercy and love of Allah, ameen.
That's a little from me. Thank you very much to @tomoyan,@juichi,@yasu,@zulhendra,@malihafarhan and all friends who have always been loyal and visited my posts.
Friendly greetings @japansteemit lover!
#club100 ❤️
Best regard
@muthmainnah