Let's Build a Japanese Steem Community Together | In order for Steem Japan to be more advanced and successful
Good afternoon steemit friends, especially in the #steemjapan community, how are you all friends, may you always be healthy and always successful for all of us and for the #steemjapan community.
---
This is my first post in this community, and greetings from me @dani0661, I come from aceh-Indonesia, my goal is to join this community to seek wider insights and to share with friends, because sharing is beautiful and sharing is also not will make us lose.
---
And this is also my delegation's post to the steemit japan community, even if a little I hope it can be useful and hopefully useful, because my current steem power is lacking and hopefully in the future I can give more to help build this community delegate account.
---
And in the following I will point to a little tutorial on how to delegate, maybe some of our friends don't know about how to delegate.
---
Before we go into the tutorial I will discuss a little about steemit, steemit is social media but steemit is different from other social media such as facebook, instagram, twitter, because steemit is a social media that is connected to the blockchain.
---
And the most important thing in a steemit account is steem power, and the way to add steem power is by powering up, the more steem power we have, the higher our steemit account will be, and the power up will not harm us, therefore build your steemit account, because steemit is the future social media, let's be successful together on the steemit platform.
---
Our first step is to enter steemworld, then we press delegations and then press delegate sp.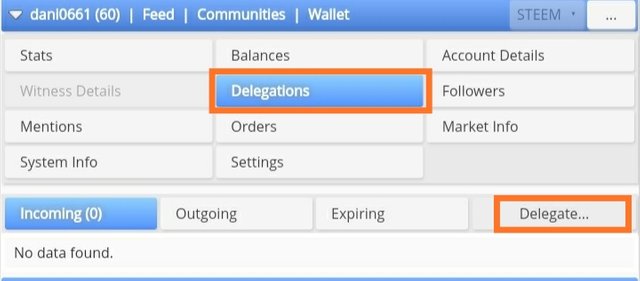 ---
Next we fill in the name of the account we want to delegate and enter the amount of steem power we want to delegate then press ok.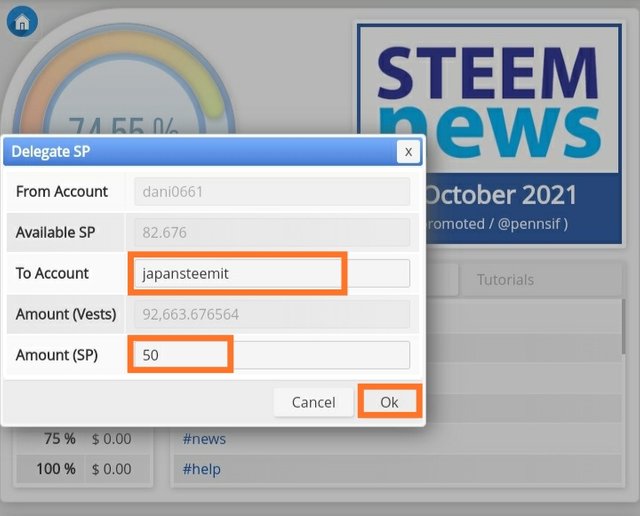 ---
Then press ok to confirm, but before pressing the words ok we should check first, maybe the account name we entered is wrong.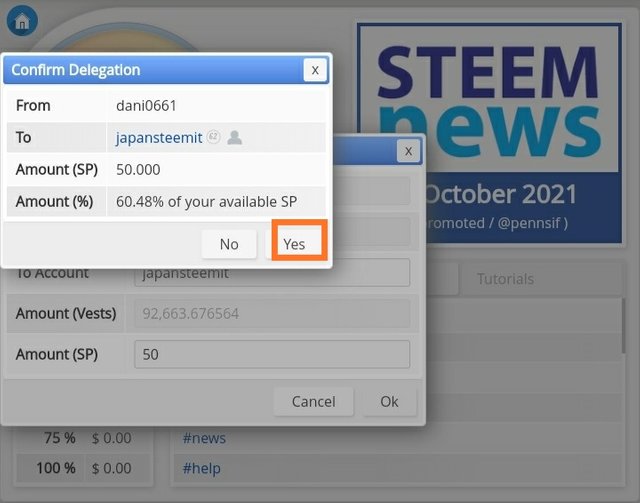 ---
Next we enter the active key and press ok.
And our delegation is done.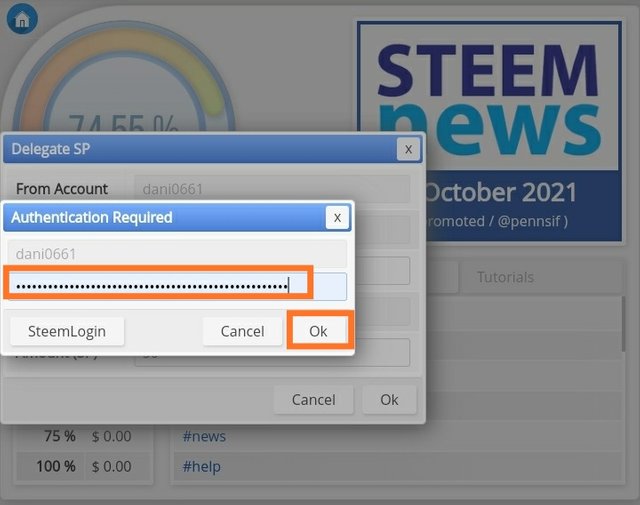 ---
And to see our delegates, we have to go back to the start page, the method is almost the same as before, press delegations and then press outgoing.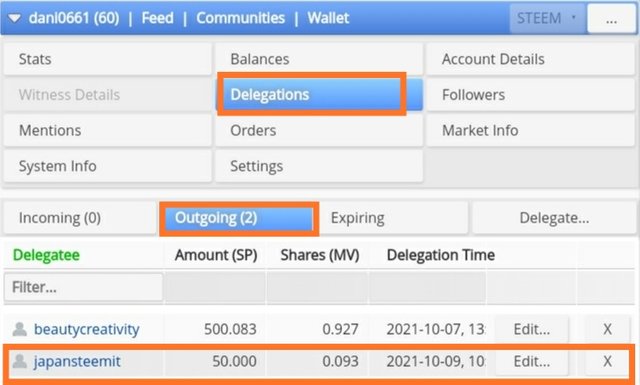 That's my post at this meeting, and look forward to my next post.

THANK YOU
By
@dani0661

Note 20% has been set to @japansteemit.