The Diary Game| "Celebrating My Friend's Birthday"
20% payout of this post goes to @japansteemit
皆さん、こんにちは
Minasan, kon'nichiwa!
Watashitachi zen'in ga jinsei de subarashī koto o shite iru koto o negatte imasu.
Sharing you today our way simple yet memorable birthday celebration of my good friend @fabio2614.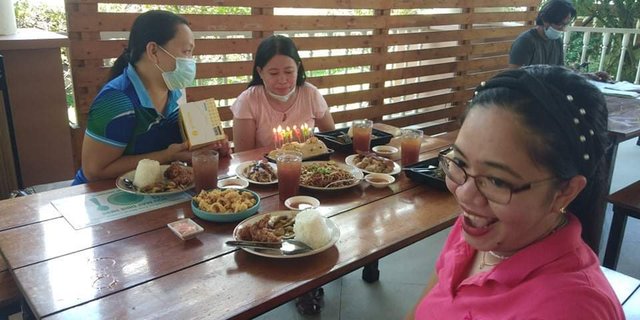 Last Thursday we celebrated her 40th birthday. @kyrie1234, and our friend Ethel are very much grateful to her kind-hearted husband this special event made possible.
Just this year, in the month of January, we became classroom partners. From then, we built a good friendship together with kyrie1234 and Ethel, hopefully she will join steemit soon. In the month of March, she introduced me to this steemit platform, she was very helpful to me that time who guided me in creating an account and to have my first introductory post. From then, we discovered an amazing bond of friendship, we even caught each other's trust and keep on encouraging to continue posting and do delegation. That is why, I am here now. All thanks to her and to kyrie1234.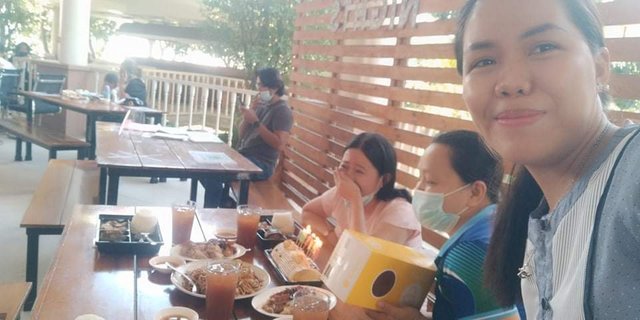 She told us the day before her birthday that she would treat us and when her birthday came, the three of us except her decided to give a little surprise.
I went out to school at around 10:30 in the morning without even telling her. She kept texting and asked where I was so we could have lunch together. I arrived in our meeting place at almost 12noon, when the food was served, we prepared the cake and lighted candles, we even sang a "birthday song" to her that people in the restaurant kept looking at us.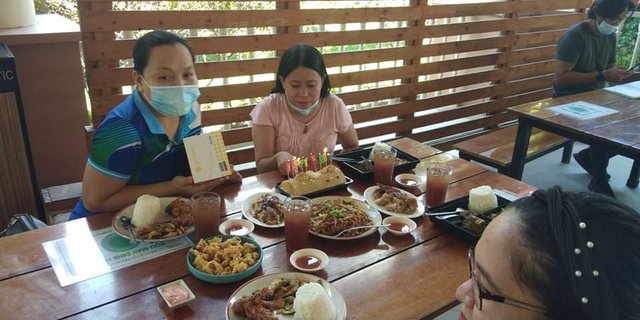 Indeed, our day ended with lots of happiness. Not all people could experience meeting extraordinary friends each day, I feel blessed I am able to experience that one.
That's it! Thank you for visiting my post.
Till next time!
Truly,
abby0207