5 minute free writing by @suanky. Topic: Single option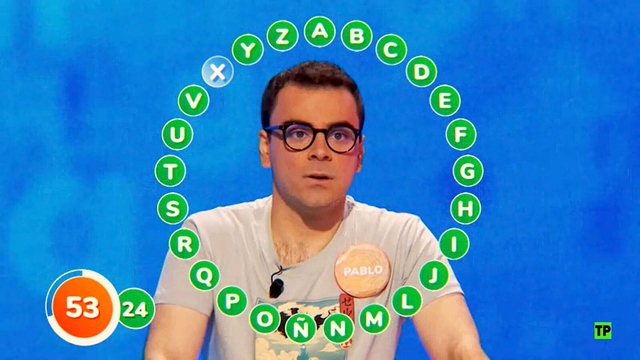 Fuente
---
There is a very good program on an international channel. The channel is antena 3 and the program is called pasa palabra. We enjoy watching it with our family every night, and at lunchtime, which is before the program, they show another one called "The lucky roulette". They are two very good programs. And the best thing is that you can participate at home. The roulette is more commercial to call it somehow, it is to know how to see the answer on a panel with the theme.
But it is more complicated, I would say that perhaps it can be considered a side hustle. Since the rosco, what they call a roulette with questions of any kind, but all the words are found in the RAE, the global dictionary where you can locate many terms. Usually the two participants study the RAE very well, or maybe they learn it in some part, because they must know almost everything, what kills them are the surnames of characters from different countries, names of rivers, or strange cities that for one did not even exist.
Before playing the game, the participants in the company of two more are getting time that in the end can mean victory or defeat, they are accumulating seconds in four different tests and the program for the rosco gives 85 seconds to each participant. If these two participants manage to complete the rosco with the 25 correct words of the alphabet, they get the prize, this prize is monetary, currently I think they are almost 1,600,000 euros.
That is why I consider that it is a second job, despite the current work of each one, with studying the RAE and retaining all the information is enough to get the jackpot, the two have been very close to get the prize on several occasions, with each passing program the prize goes up 6,000 euros and the one who wins the rosco with respect to the opponent gets a personal jackpot of 1,200 euros. The winner of the rosco is the one who has more hits and less misses than the opponent.
---
Invito a: @rengus, @jjqf y @franmathey05