Reckless contender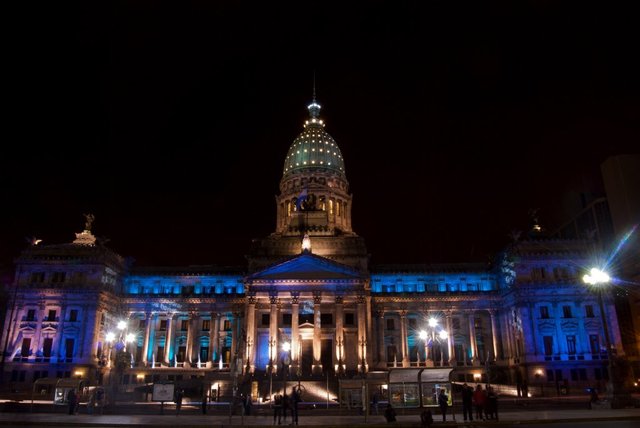 Picture was taken from this site
After long hours and lots of mumbled words with utter sense, his session had finally ended. He gave himself some rest and breathed deeply while trying to relax. He picked up his case, stood up and left the Congress before anyone else intended to make conversation with him again.
Once he was outside, he felt how fresh air made him feel alive and there was this strange feeling of relief going down his spine. That was it, he'd head to the bar and reward himself with some beer.
He looked both sides before crossing the street without realising that behind him was the politician that he had been arguing with a couple of minutes ago, following him very closely with a knife on his hand.
🔪🔪🔪🔪🔪🔪🔪🔪🔪🔪🔪🔪🔪
So, this is my first post for the Daily prompts, proposed by @mariannewest! I'm kinda excited! Haha
I got inspired by the picture I posted, it's Argentina's Congress and I think it's a beautiful building...
Hope you enjoyed reading it and please, don't hesitate in letting me know if there's some mistake regarding punctuation, grammar or vocabulary. I'm a native Spanish speaker and I'm always willing to improve and polish my English skills!
Thank you!