UEFA Champions League Atalanta vs Paris Saint-Germain Preview/Prediction
The champions league is now changing some playing rules like the one we're going to witness tomorrow. Both teams would play at a neutral ground, so these two teams would have to come to the pitch with their overall best.
It is noteworthy that these two teams have never met at any point in their footballing career, and the outcome of this game would be setting a new record. Atalanta has had a great playing time since June, the same can be said about PSG, so who's in a better position to win? Let's see.
---
Join CoinGyan Telegram Channel to Get Free Trading Signals, Crypto Guides and Much More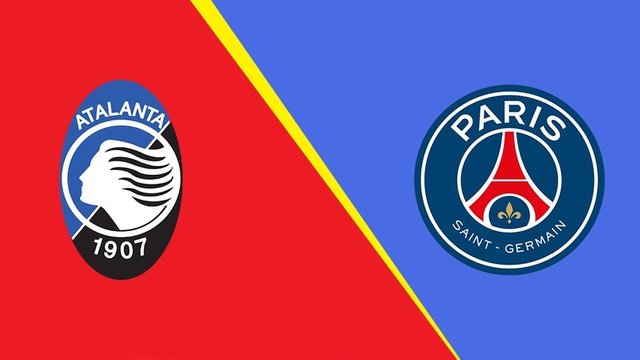 Previous Games Records
It looks like these two teams are committed winners in both their leagues. Atalanta ranked really high in the Serie A league, ending in the 3rd position with only 5 points away from Juventus, who secured the league.
In all of their previous games since June, when the Serie A letter resumed, they only lost one game, which was their last game in the league. They also drew just one and won 9 whole games. A few of these wins were with high margins.
Paris Saint-German, on the other hand, had their main league canceled due to the coronavirus pandemic. Later, a lower league resumed; this is probably due to the country's football federation, seeing that other leagues were getting interesting.
They managed to play only six games since July, and as one would easily guess, they won 5 of the games. The only one they lost ended in a full-time draw. They lost by penalties.
With the above records and bearing in mind that Atalanta played against in their league were tough and well-matched, we can easily see that they've faced a more robust opposition than Paris Saint-German. Let's see if that would make a difference tomorrow.
Winning Margins
As mentioned earlier, PSG hasn't really been faced with strong opponents since their leagues don't really have tough contenders in the champions league except for Lyon. However, they have scored almost the same number of goals in their six games that Atalanta has scored in their 11.
Their highest win in July ended with a 9-goal margin. They went further to rake in 7 more goals in the next game and another 4 in the one after that. PSG seems to be celebrated with goal scoring, but the same can be said about Atalanta, who won 6 - 2 against Brescia.
Teams
As far as experience is concerned, we can't take anything away from the Paris Saint-German side. They are really built to withstand any group. They have some of the best and seasoned players who have played in the UCL with several teams.
Atalanta has, however, proven to be a tough nut to crack, and this game can't be prejudged. Let's check out the predictions.
Predictions/Verdict
We'll place the odds at 1.5 for Atalanta to win, 1.8 for Paris Saint-German to win it, and 2.5 for a draw.
Well, may the better side win.
---