As if people didn't already feel the game was rigged...
FED Officials owned the same securities the FED was buying...
Conflict of interest much?
As if the American people needed more reasons not to trust the financial markets and government organizations...
Here's the perfect example: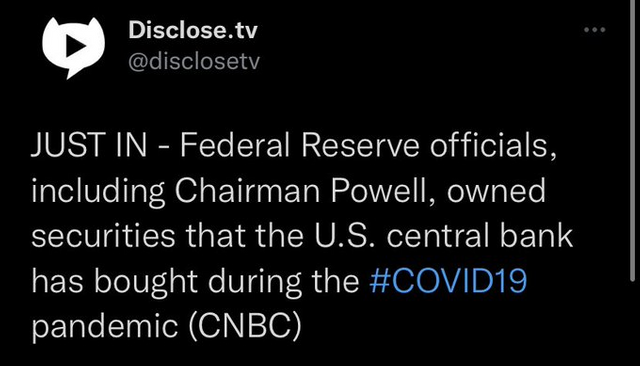 (Source: https://twitter.com/DylanLeClair_/status/1438910024936525826/photo/1)
Opt out and move on over to bitcoin and crypto!