Booming Support Weekly Report - Week 2 of February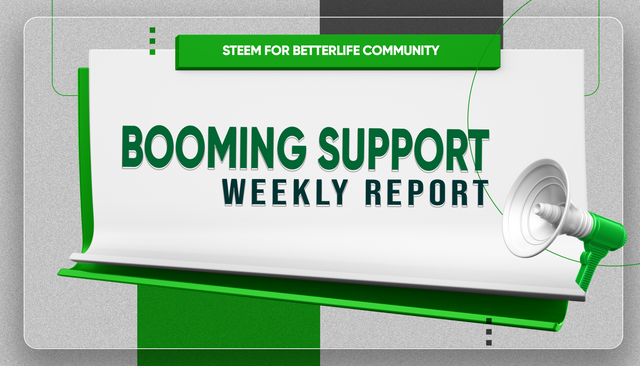 In the second week of February 2023, we have carried out the task by sending 4 posts every day according to the rules set by the Steemit Team, we do not provide support for one account more than 2 times in 1 week, avoid supporting accounts that have been get other support such as SC03 - SC09 with the exception if it does not have content that is eligible to be submitted as a recipient of boom support on every working day, free from plagiarism, joined in club status and educational or informative content is a priority scale in the submission.
We appreciate every author who has worked optimally in releasing the intended content, further thanks to the admins and moderators who have dedicated themselves to be pro-actively involved both in the form of post verification, submitting posts as potential recipients of boom support in table spreadsheets and other contributions.
As of February 10, 2023 to February 16, 2023 (1st week of February), we report that the accumulation of posts submitted as boom support recipients is 28, meaning that every day we have submitted 4 posts with various topics originating from various countries.
Here's the support table:
We hope that the release of this publication can be used as a benchmark for users to continue to show creativity in producing interesting products (content) so that they continue to receive support evenly by taking into account existing provisions.
To encourage community growth we will be opening up recruitment for moderators in each country so they can become part of the community, and that will be published separately. It is hoped that the current moderator can contribute to the community according to the time available.
Indonesia, February 18, 2023
@irawandedy
We invite you to support @pennsif.witness for growth across the whole platform through robust communication at all levels and targeted high yield developments with the resources available.

Click Here