Attention Steemit Users Are Active In The Community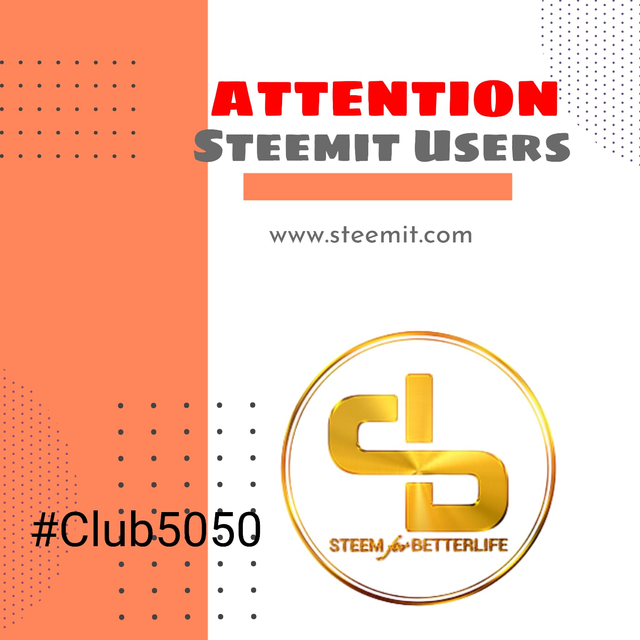 In recent days, many active steemit users have done massive power-ups, starting from using the hashtags club5050, club75, and club100. Everyone will get a part of the support of @steemcurator01 and @steemcurator02, some even get a surprise from the steemit team when they see the history of steemit users in the wallet that is always consistent in doing power-ups.
There are several taboos that must be maintained by all parties who are active in making posts in their respective communities. Each community has its own way of attracting the attention of users to remain consistent in making posts in accordance with the provisions of the community. And this aims to be more orderly in making quality posts.
The steemit team in recent weeks has been very intense in checking accounts that do power-ups, both club5050, club75, and club100 to be given the support that is commensurate with what has been done for the steem promotion.
So it is necessary to make some provisions. The following is a review of the applicable provisions;
every active user in the community must prioritize voting for fellow active members, at least 10 posts a day.

the steemit team does not justify voting for @steemcurator01 and @steemcurator02.

Each post uses a hashtag that matches the content of the post.

Use one of the hashtags club5050, club75 and club100 according to the published terms.

use the hashtag club dolphin when you reach 5,000 steem power.
The steemit team will directly monitor our posts. When you get a post that doesn't match the conditions outlined, the steemit team will comment on the post to be heeded.
Let's do power-ups consistently so that we can all achieve new orcas to be more useful we help other users who are just active or who are still at a low level.
𝙎𝙪𝙘𝙘𝙚𝙨𝙨 𝙬𝙞𝙡𝙡 𝙗𝙚 𝙤𝙗𝙩𝙖𝙞𝙣𝙚𝙙 𝙗𝙮 𝙖 𝙩𝙧𝙪𝙡𝙮 𝙥𝙚𝙧𝙨𝙤𝙣
ℝ𝕖𝕘𝕒𝕣𝕕 𝔹𝕪 @𝕞𝕚𝕗𝕥𝕒𝕙𝕦𝕕𝕕𝕚n
cc: @pennsif