The diary game, An overnight blaze had turned everything into ashes. 09 december 2022
Hello dear steemians ,how are you all . I hope you all are fine and enjoying your day. Today i am here with another diary and i hope you all get time to read and explore a new day of my life and also find it worth reading and upvoting.
Today morning, I got up early at around 8 AM and then after performing ablution I went to offer the morning prayers to thank my creator who has given me life to live . After that I went to have breakfast along with my parents and then after finishing my breakfast quickly I went to take the morning current affairs class. Later on I got ready for office and meanwhile my boss messaged me and asked me to take my power bank along. As i reached office one of my colleagues informed me that there has been a very furious fire incident in one of the villages that come under our jurisdiction and the higher authorities have told us to visit the place . My boss after reaching office told me to drive her car to the place and we went there to examine the situation and also give them some interim relief.
It was heartbreaking to see that two residential houses along with a barn/cowshed were destroyed by the fire and the locals were unable to save even a single thing out of these structures.
As we reached the spot, the locals got together as they have the only hope that the government will do something for their relief as it is harsh winter going on here in the valley and such incidents make this harsh winter the worst for the victims.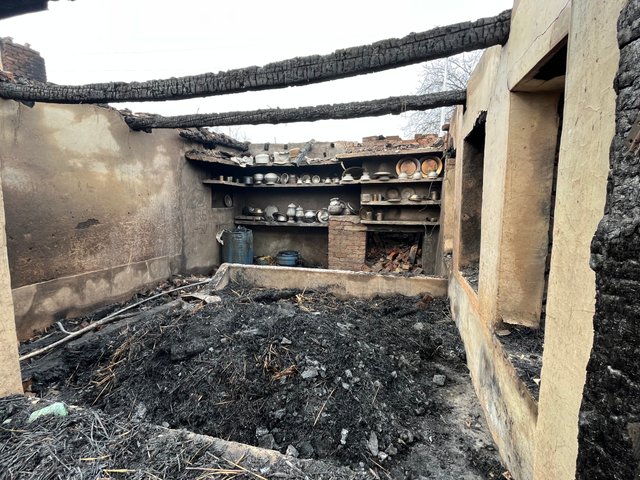 Hall of house turned into ashes,
It was a overnight blaze the cause of which was unknown and the speculations were made that it was all due to a short circuit. Anyways, all the three structures were completely destroyed and it was heart wrenching to listen to the victims and also to know that a marriage ceremony was going to be held in the family after a few days. They had collected items for the marriage and that too got destroyed in the fire.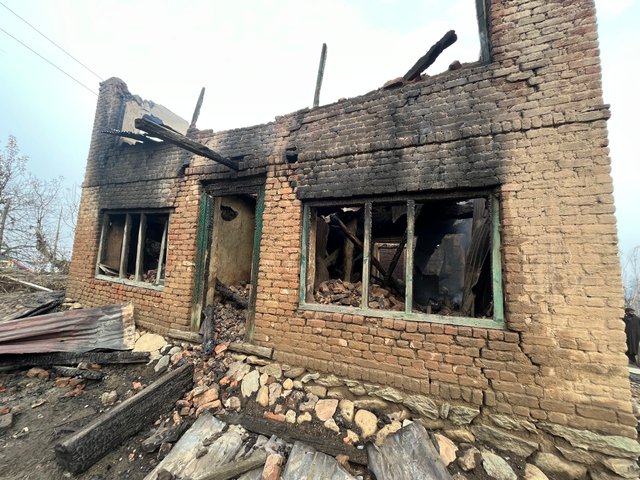 A burned 2 storey house,
As the area is near to the forests, the indigenous tribes live there who rare livestock. Some of the hens were also burnt along with their pet dog which was even more heartbreaking to see.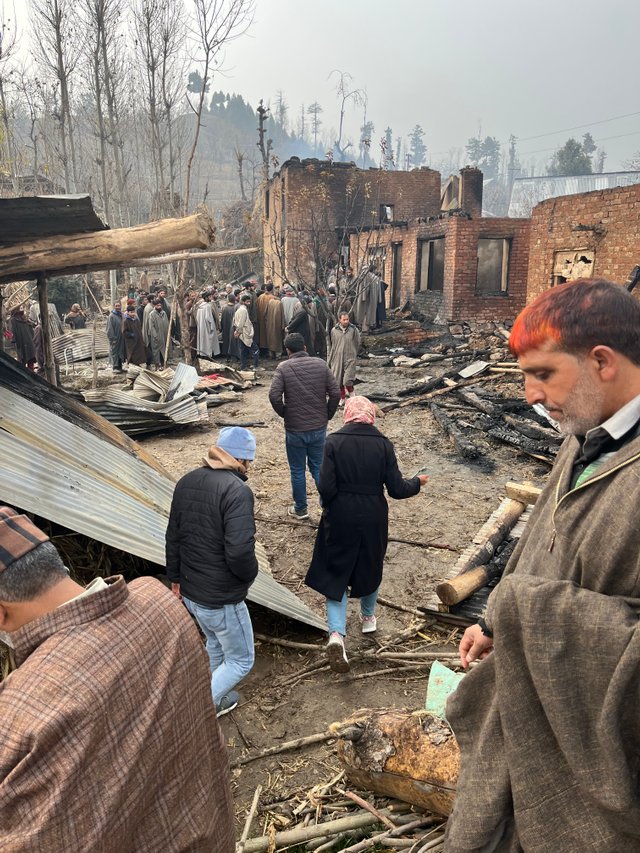 People getting together to demand relief from the higher authorities
We had taken some interim relief items with us to distribute among the victims and our boss who is very soft, couldn't stop there for long and distributed the items quickly so as to leave the spot because she couldn't stop her tears after listening to the wails of the victims.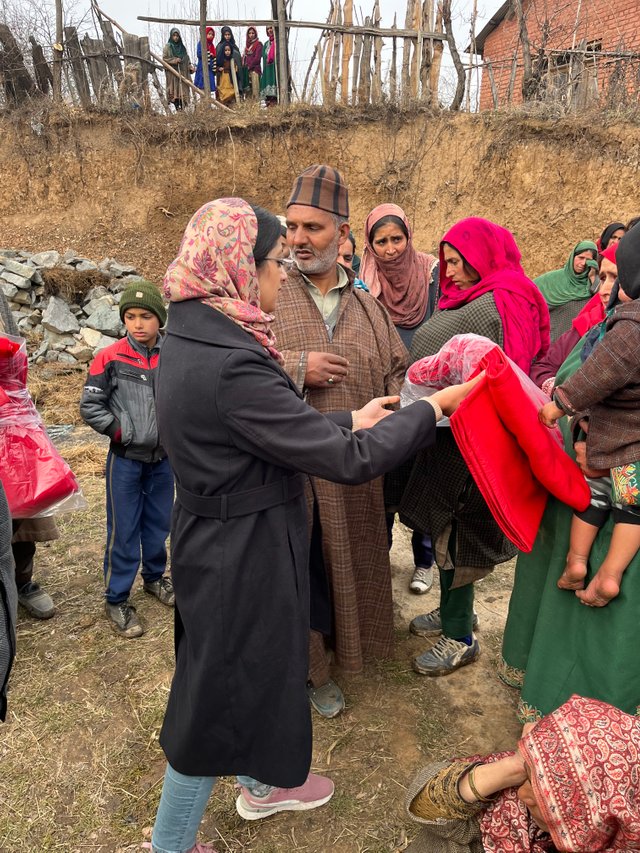 Our boss, distributing some blankets and other necessary items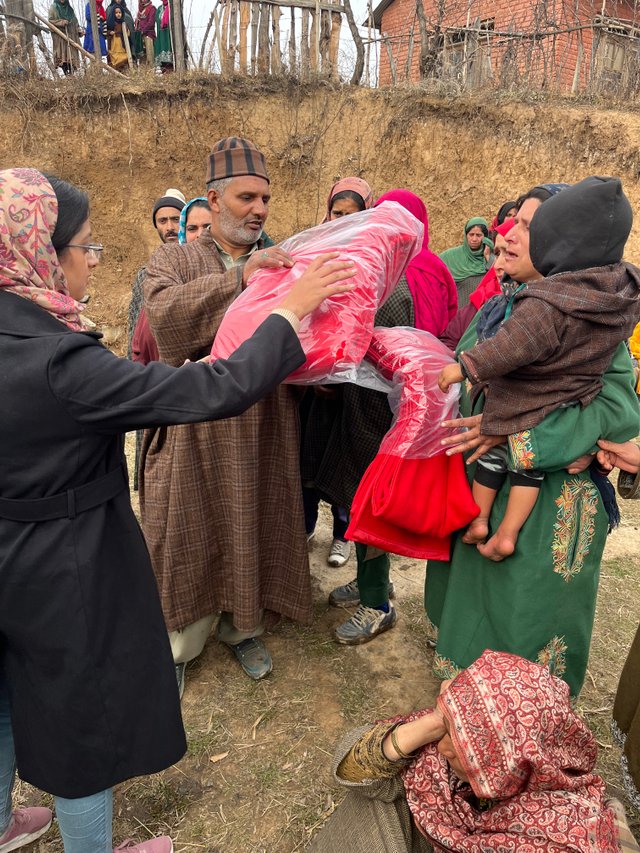 Distributing relief among the victims
After distributing the items we left the place and then headed back to our office which is around 25 km away from this village . It took us about an hour to reach there and we then went to offer the Congregational Friday Prayers in a nearby grand Mosque.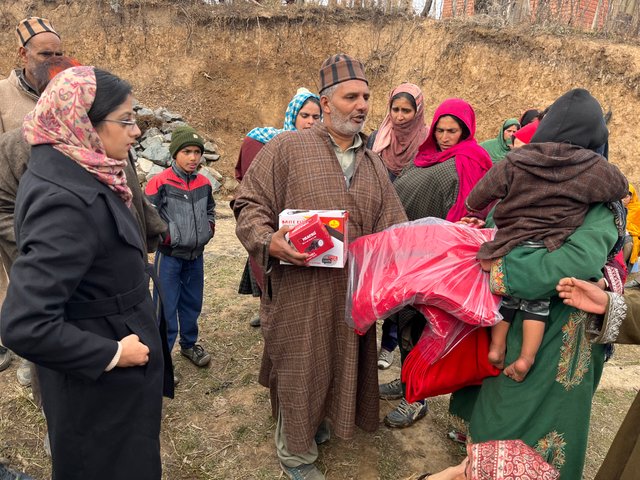 My boss, listening to the victims,
I left office at around 4 PM and then headed straight to my home because I was very tired and it was very cold outside. As i reached home i firstly got fresh and then had a cup of tea and then went to my room to resume my studies. Later on I had my dinner at around 9:30 PM and then after coming back I went through social media for a while. I went to sleep at around 11:50 PM.
Thank you for going to my post. Have a great time ahead.