#Burnsteem25 ,A trip to Bargah Daraktolan.A day to remember.
Hello dear steemians, how are you all ? I hope you all are fine and enjoying your life to its fullest.Today i am here to share experience of a beautiful trip i did recently to a very beautiful place Bargah Draktolan and i hope you all get time to read and explore a beautiful place through my post.
A few days back in first week of july my friends planned a trip to a famous tourist destination YOUSMARG also known by the name Meadows of jesus about 30kms from our village.We decided to leave on saturday and stay at yousmarg for a night and then leave for the upper reaches of Draktolan.
We did everything according to our plan and left for the place on saturday afternoon. We booked a cab of a friend and which costed us about $ 10 to reach to Yousmarg.After reaching there we firstly booked a hotel room to put our stuff in and then left to buy some food stuff to have in dinner.We all went without any hurry and enjoyed walking through lush green meadows in the evening.We spent more han required time span to buy the items and enjoyed our time there.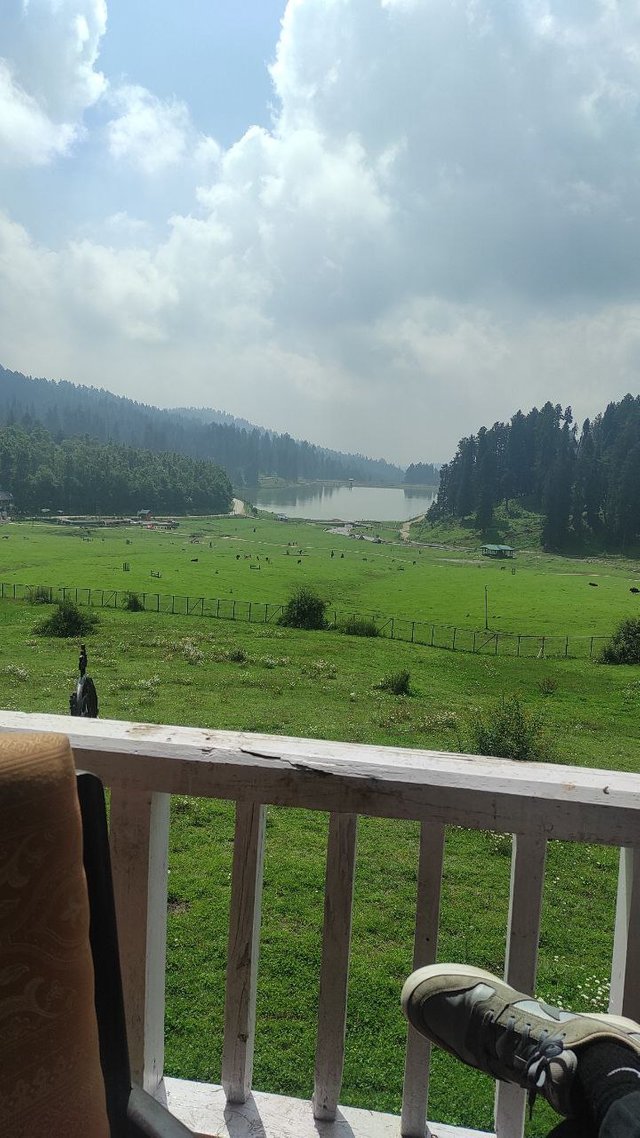 waking up and sitting out on the balcony to enjoy the view of the dam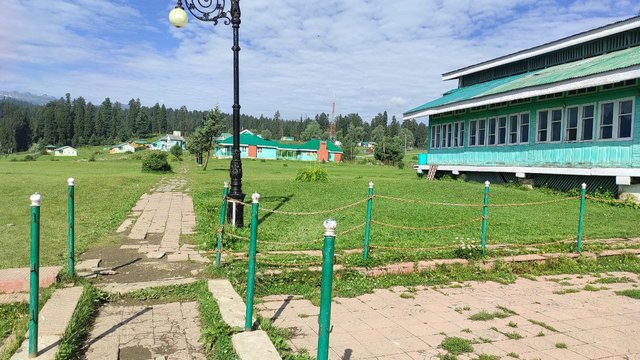 yousmarg ,the meadows of jesus
We gossiped till midnight after having dinner at around 11:30PM ,we enjoyed making dinner at night as we had taken all the items required to prepare food with us.We cracked jokes and made fun of each other while the dinner was getting cooked.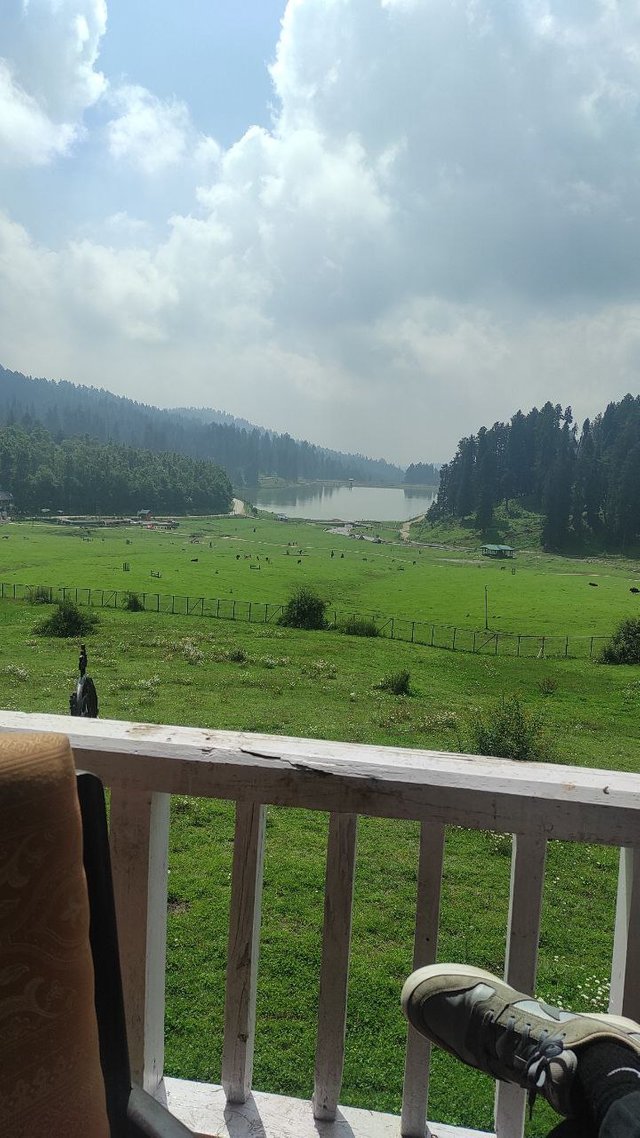 waking up and sitting out on the balcony to enjoy the view of the dam
We woke up early in the morning as we had to leave for a beautiful trekk towards draktolan , a very famous place here in kashmir.There we have no transport access towards these areas and we need to go either on foot or on a horse.My friends firstly looked hesitant as the topography of the area is hilly and very uneven.The loose rocky mountains makes the trekk tough.We eventually left the hotel room and then after buying some energy drinks and all we left with a fair amount of enthusiasm.We walked for about 3 hours on a trot and eventually reached the beautiful meadows of Draktolan .The meadows were so vast and beautiful that one gets confused whether the grass is natural or some carpet has been laid.The grass been cut very evenly by the grazing animals makes it even more beautiful.The grass is more green than what seems to be green and the land below the feet is so soft that one literally gets a feeling of having a carpet underneath.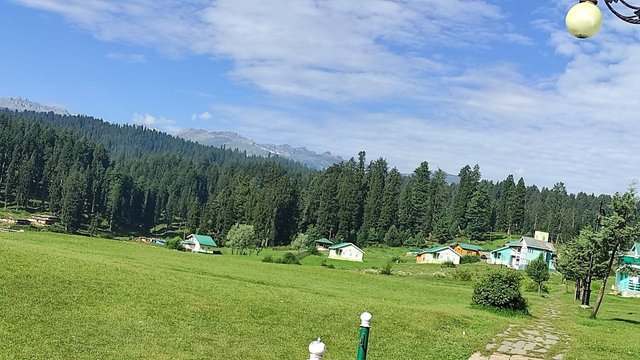 leaving the hotel to head towards Draktolan
We praised the beauty of the place and also thanked God for all what we saw and what we had as a resident of kashmir.We are truly blessed people who had such beautiful native land what is known as the heaven on earth and we call that as home.
We sat amidst the green meadows and remained absorbed in the beauty of the place for more than 2 hours.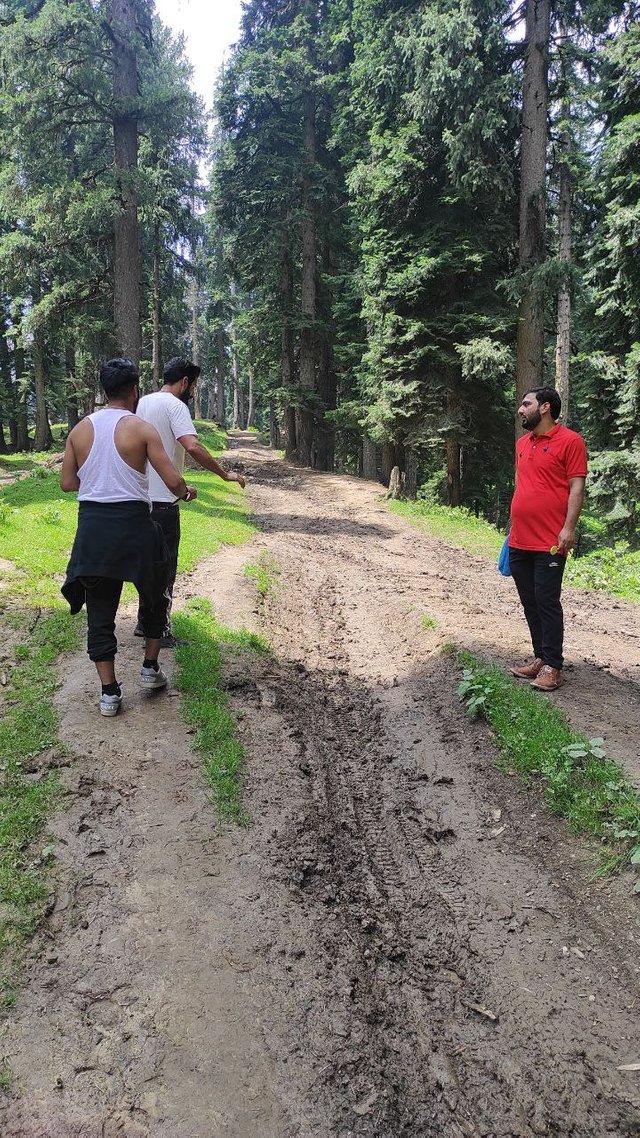 heading towards Draktolan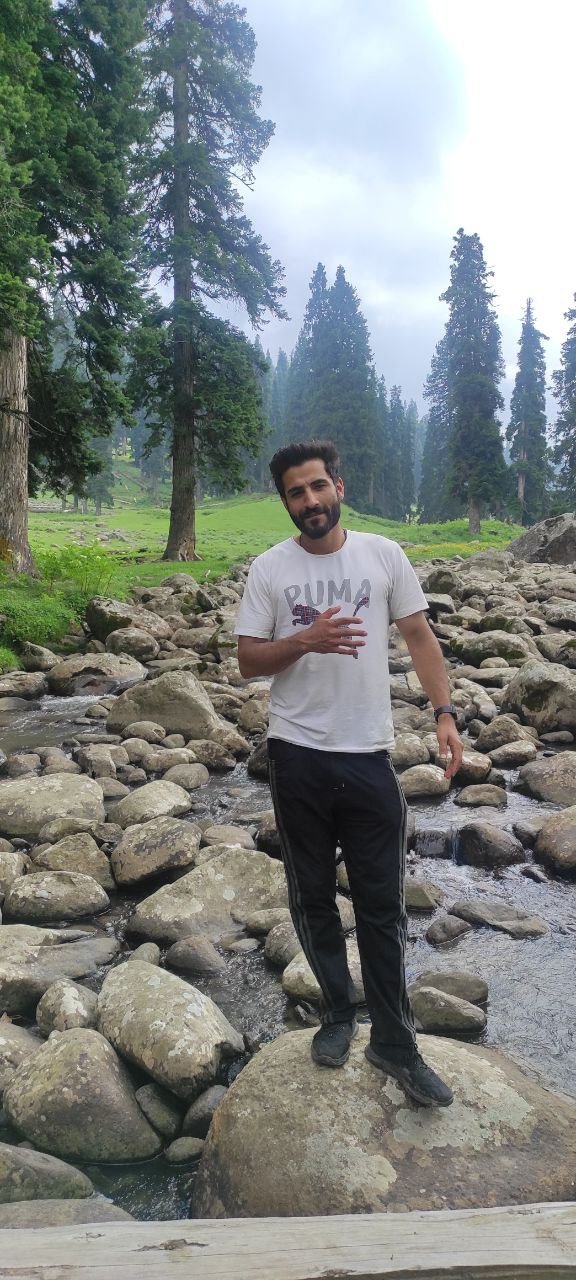 enjoying the view of fishes over the stream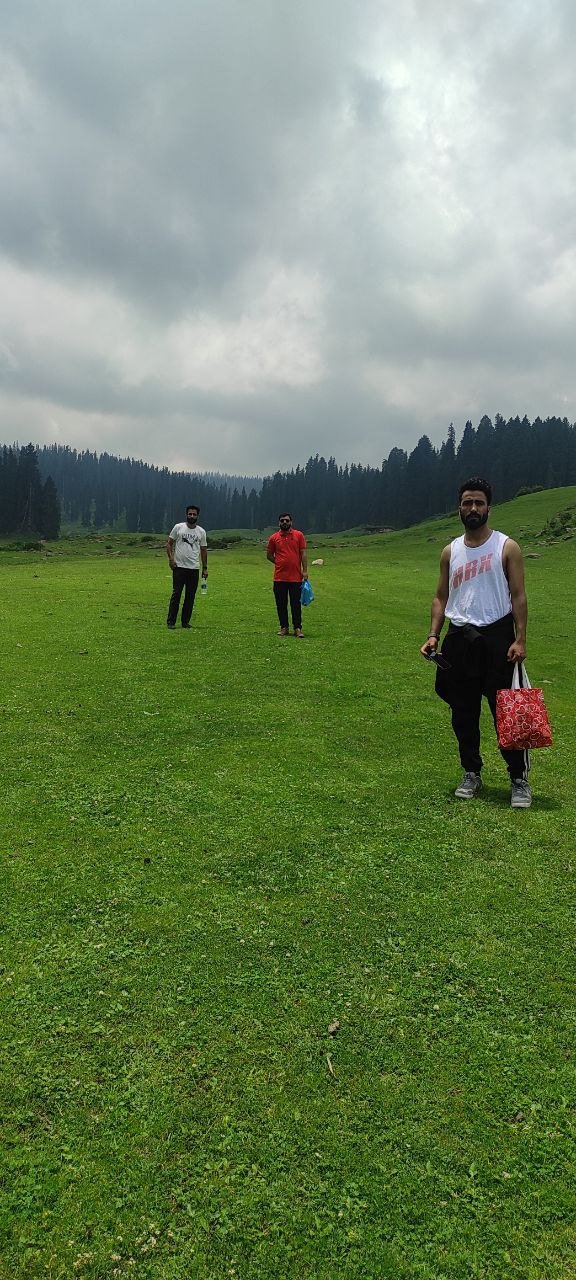 entering the meadows of Draktolan
After sitting peacefully in the green meadows we then went up to higher reaches to enjoy more and explore more areas nearby and in course we got a chance to meet the tribals who live there and migrate in winters to lower areas and in summers they reach to these meadows to graze their cattle and sheep.The stream flowing through the area adds beauty to it.The fishes living in the stream are so beautiful and bulky as no one ever catches them.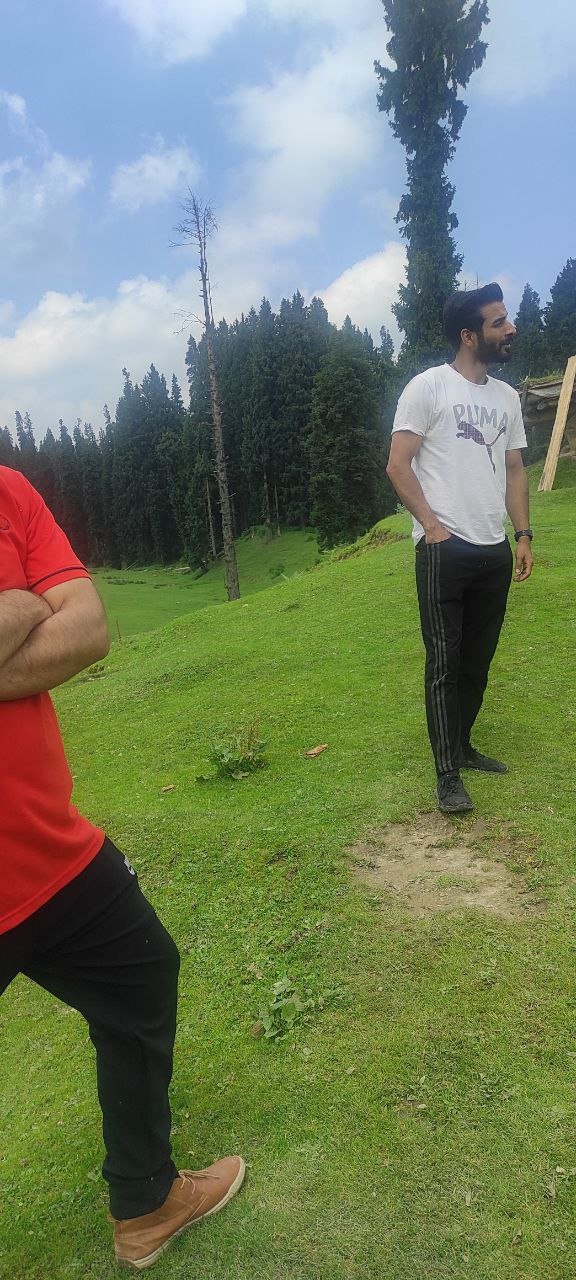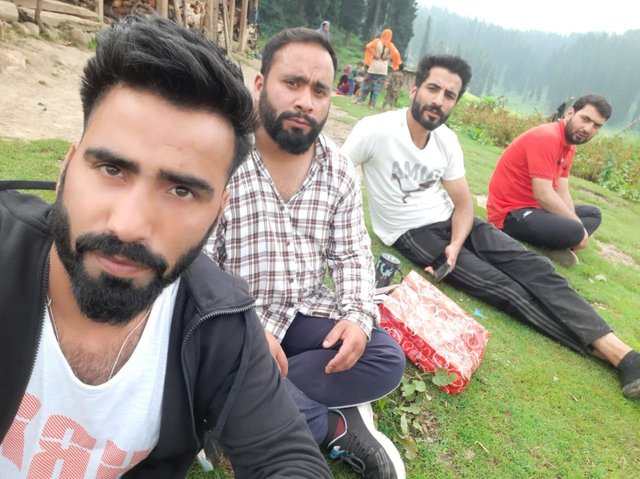 enjoying the view of the place
After spending some fair enough time in the place ,we returned home with some blank faces as none among us was willing to leave and as to reach home on time we left the place at 4:00PM.The return was fast as we had to walk only on the down slopes.We reached our first landmark Yousmarg just after a walk of one and a half hour and then after resting there for about half an hour we started our journey back to our village.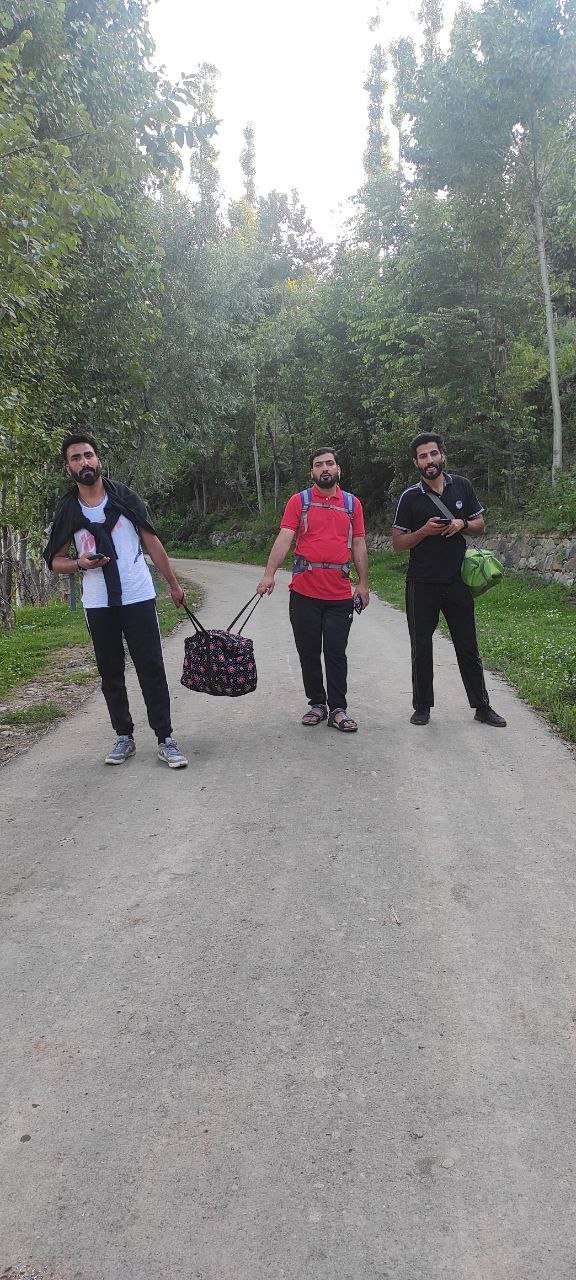 heading back to our village
Thank you all for going through my post.