special dishes for guests in attendance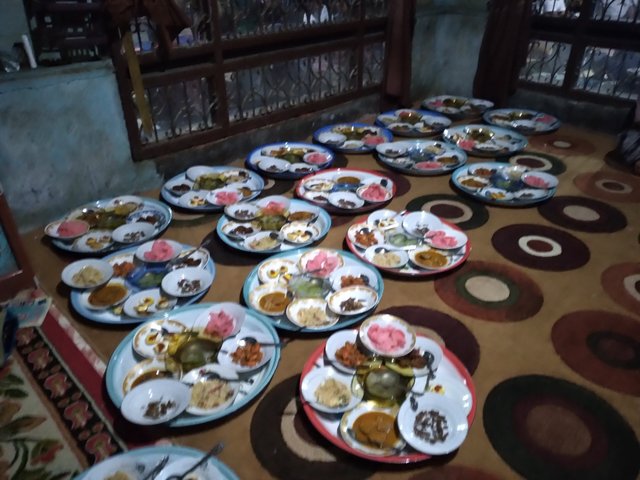 ---
Note : 50 % Rewards to program/ 25 % @adollaraday and 25 % @worldsmile
---
each region has its own customs and culture left by our ancestors, as well as our area has its own custom in honoring the guests we invite to our homes, the guests who attend we will serve the food we provide to enjoy together after the event finished, especially those present by religious leaders as a tribute, we serve in front of him the food that we have prepared.
---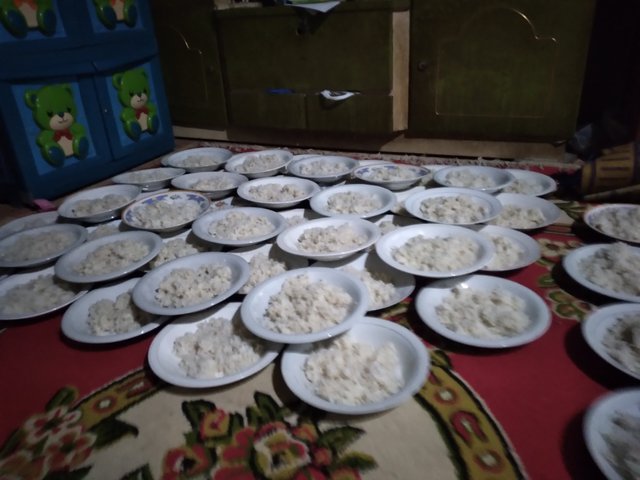 ---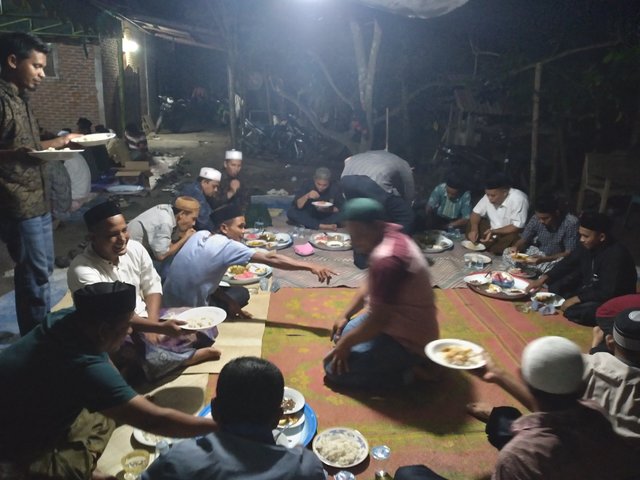 ---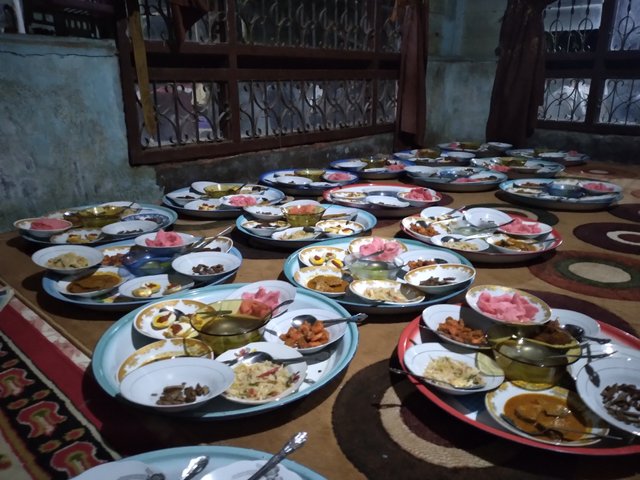 ---
Due to the development of the era, dishes like this are only limited guests we invite, but if there are many invitations it is no longer possible for us to serve them in front of them, guests are forced to take their favorite foods themselves after we place them on the table.
---
we usually serve it to guests when the invitation is present in the context of takziah or praying to our deceased family, but when we hold a party or thanksgiving, the custom is now using the western style, because it requires a large place and a lot of dishes when we serve it, and invitations it took a very long time to wait for it to be ready to be served, what else was present not at the same time, so it was very inconvenient to process the dish.
---
After we serve, everything is welcome to enjoy, this is our culture, but this culture is gradually being abandoned, because it is more practical to prepare food prepared in a maja place and invites take their own according to their individual tastes. after you are ready to eat the food served, ask the house for permission to say goodbye, come even if you have free time, but when you visit to pay homage or pray for a deceased relative, you must visit on time according to the customs of the place, and allow for the side to eat and drink. served in front of us without having to queue to get it yourself at the dinner table.
---
it all depends on the customs and culture of where we each live, other places have different customs.
***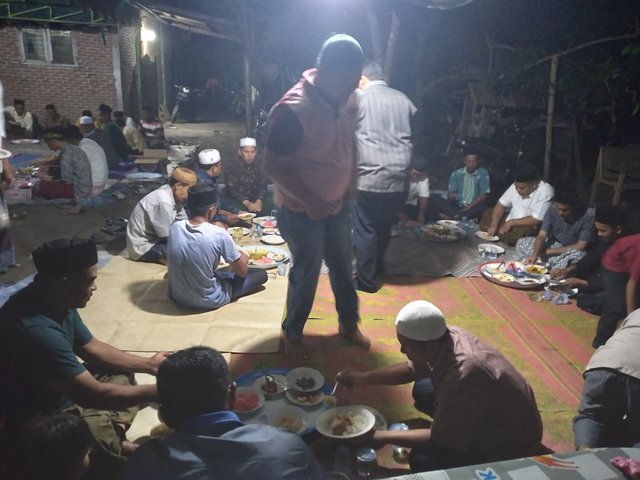 ---
this is my post on this occasion the input and support I really need from all of my steemit friends so I can fix it in future posts.