What did Jesus meant by "If you love me , FEED my Flocks "???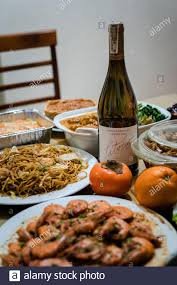 John 6:26-27
King James Version
26 Jesus answered them and said, Verily, verily, I say unto you, Ye seek me, not because ye saw the miracles, but because ye did EAT of the FOOD, and were filled
27 Labour not for the FOOD which PERISHETH, but for that meat which endureth unto everlasting life, which the Son of man shall give unto you: for him hath God the Father sealed
.......Jesus Christ .
Why do most believers disobey Jesus to seek carnal foods instead of the WORD of God ??
Are believers supposed to chase carnal foods and provisions in Churches instead of the SPIRITUAL WORD of God ??
Why do people value ministers who give FOOD and MONEY over others who feeds the flock with the WORD of God ??
Is it because they don't read nor study their Bibles ??
Who is to be held liable for this ignominious situation in the Household of God ??
Ministers or the lay men in the piew ???