Why Do you Love Steemit Platform. ( 20 steem prize pool Amazing contest)
People who have been using Steemit from the beginning to the present really love Steemit a lot. I love Steemit so much. so I have always been with Steemit and will continue to be in the future. Many people who started from the middle , love this platform a lot. I would like to give them some respect for their love. You share a blog with us about your journey of Steemit and win some money. it is not just money, it is a joy prize and honor. so you do delay Share with us the time you spent on this platform, how you spent time here .
First of all how did you find out about this awesome platform?
Who joined you on this platform?
Is he still using the platform or has he left the platform?
Do you miss him if he left?
How did you spend your good times here ?
How did you spend bad times here ?
why you join Here.?
Create a post by writing everything in a blog and submit it to Steemit .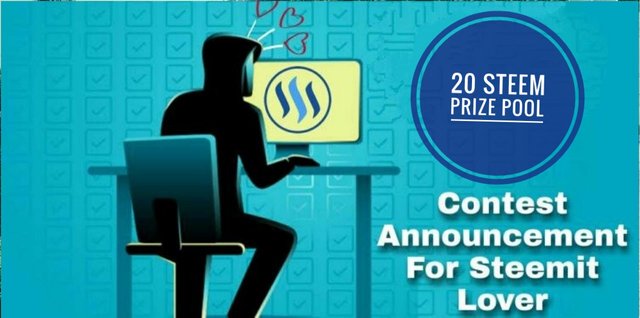 i have rules:
One (1) entry per account.

Your entry can present there in any language.

You must use the tag #lovesteem & #promo-steem as one of the first five tags.

The title of your entry must have the words "Why i Love Steemit Platform".

comment your post link here.

Resteem this post .

contest time is 7 days (End Time: 20 April, 12:00 pm -UTC)

Prize poll 20 steem:
1st place: 8 steem
2nd place: 5 steem
3rd place: 4 steem
4th place: 2 steem
5th place: 1 steem
Cc:- @steemcurator01, @steemcurator02
---
JOIN WITH STEEM-BANGLADES:
Connect Me On:
Facebook | Twitter| Discord

E-mail: [email protected]