Power Up In early March for an Account Strength Progress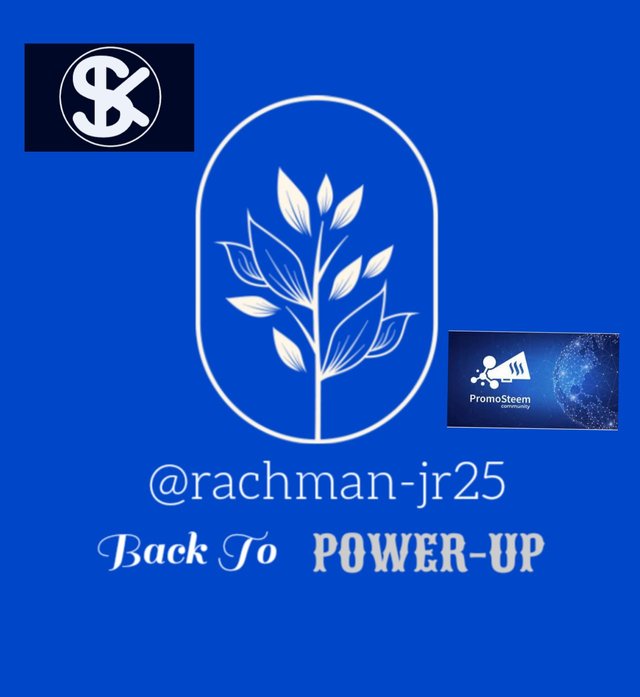 Source
|| 10% payment to @steemforsdgs ||

Good afternoon friends in the
#promo-steem
community, greetings to all of you.
In such a hot afternoon today I again took the initiative to write a post about increasing account strength or power ups.
so far I have collected steem power above 1000 , and this is a long journey and also inseparable from a fairly high persistence in improving every result we get in order to become steem power, and this has also become a personal aspiration to become a stronger and more independent user in the future.
and this is all of course because of a goal to be better in the future, in steemit without any desire to move forward we will not progress, here we are not only aiming to collect sbd for sale, but also we must have the attitude to increase strength account so that it has greater influence when we vote on posts that other users share.
I currently have 1150 steem power, this is the beginning of the target towards 5000 steem power, so that it can be realized to become a dolphin-ranked member, and with a steadfast determination as well as persistent effort in continuing to write positive posts. good, of course I will be sure at the end of the year this will be realized, as long as the existing spirit is never fragile and fades to continue to increase the power of steem power.
I also invite all my friends, both old users and new users, to continue to be passionate about power ups and keep writing your best posts, and also don't be easily discouraged in starting for a better life, rest assured the efforts you are doing today definitely won't betray the results.
therefore keep believing in your struggle, keep trying to do power ups at least once a week you keep doing power ups, and always keep as a member of club5050 and club75 and club100 in order to always get the best support from the curators tips of course.
the following is the total amount of steem power I have and also the amount of steem that I will power up on such a sunny day :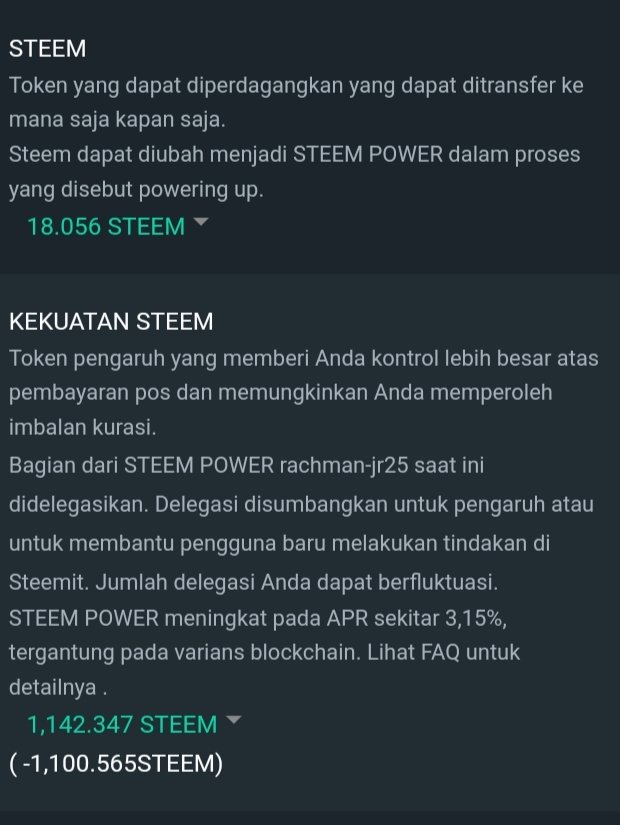 the following is the mechanism in doing a power up attempt that I did today :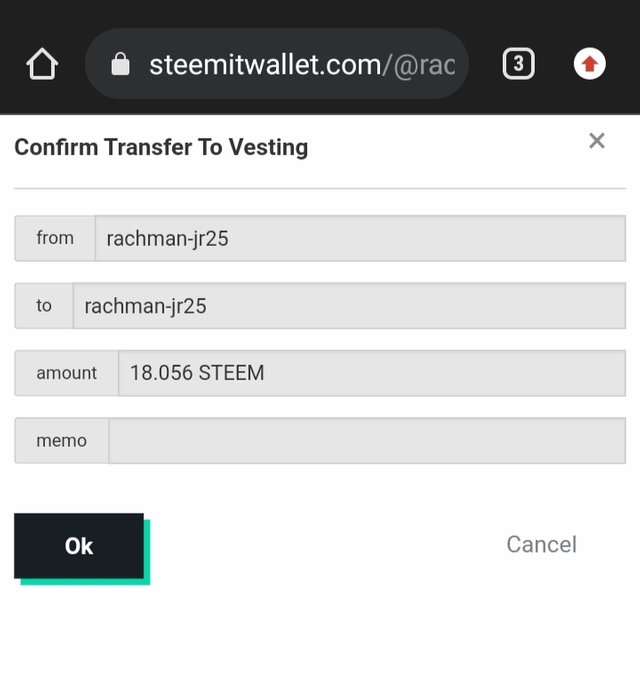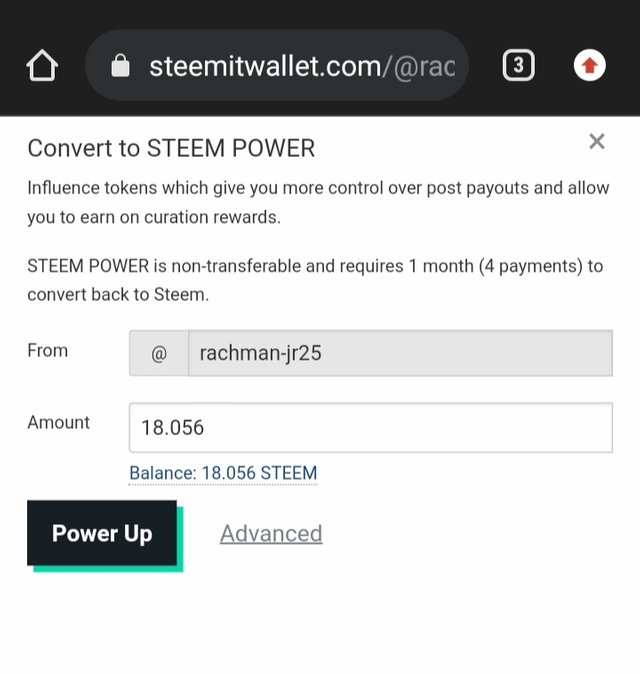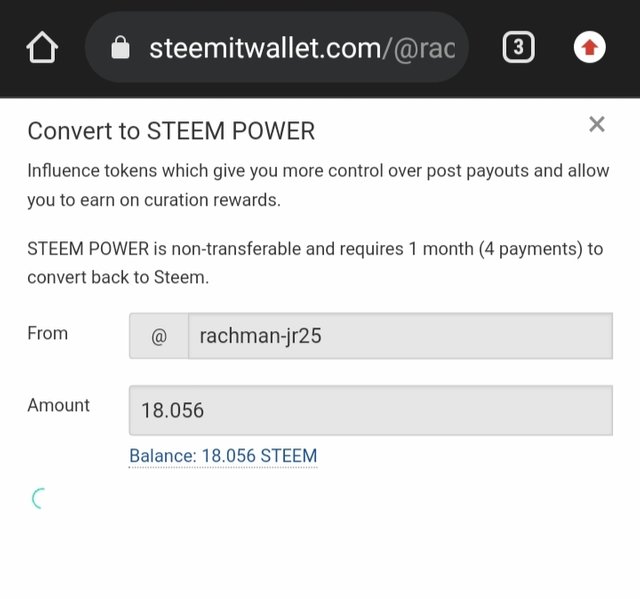 the following are the results of the overall steem power that I currently have, and hopefully in the future it can be more and more developed :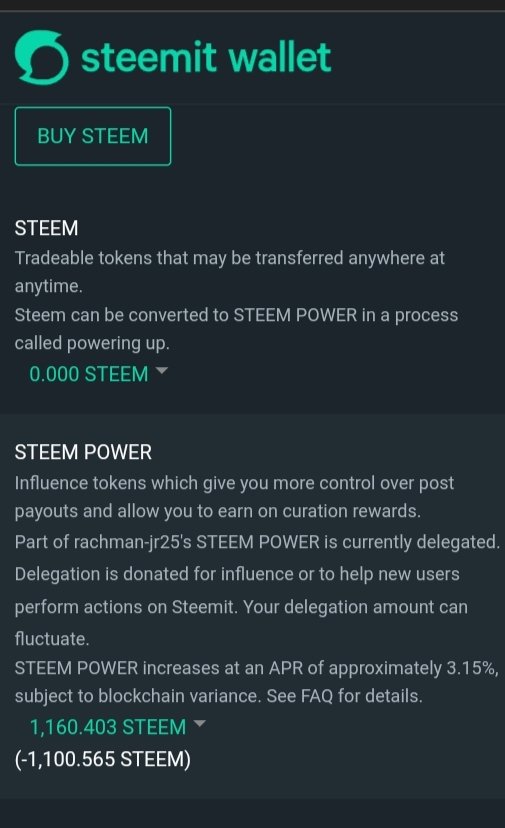 so for my post for the opportunity this afternoon, hopefully it can provide encouragement for myself as well as for other friends, and I hope to be given input and suggestions for the posts that I wrote this afternoon. and lastly I say thank you.
I express my deepest gratitude to:
@stephenkendal
@pennsif
@kevinwong
@steemchiller
@xeldal
@ernaerningsih
---
PromoSteem Team :
@ponpase
---
Promoter Team
@mcsamm - Ghana
@nattybongo - Ghana
@oscarcc89 - Venezuela
@saracampero - Venezuela
@talktofaith - Nigeria
@ngoenyi - Nigeria
@shahidchoudary - Pakistan
@ashkhan - Pakistan
@msharif - Bangladesh
---
Regards @promosteem.com
---
Best regards @rachman-jr25