Stepping Out with My steem ID card in promotion.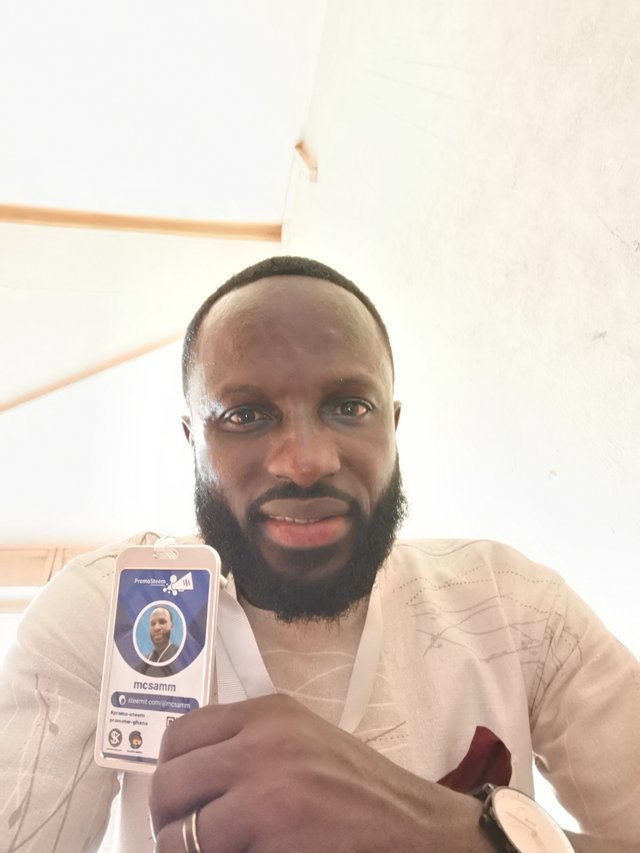 @mcsamm in steem ID card
As steemit ambassadors, we have several chances to propagate the steem brand throughout the week. In today's world, it's an exciting time to be a steemit soldier fighting to bring in new users to the steem blockchain! Promotional efforts in which members are continuously active have my full support. We strengthen our ties with people around us as we work to share and promote steem and steemit.
When we go about with our steem ID cards, we are treated with respect in addition to the feeling of identity that they provide. As I head out to meet some individuals, I'd want to offer my clothing for the day to all Steem promoters. To the outside world, particularly, my everyday behaviours are a testament to the brand I represent. Many possibilities have opened up for me because of the steem name.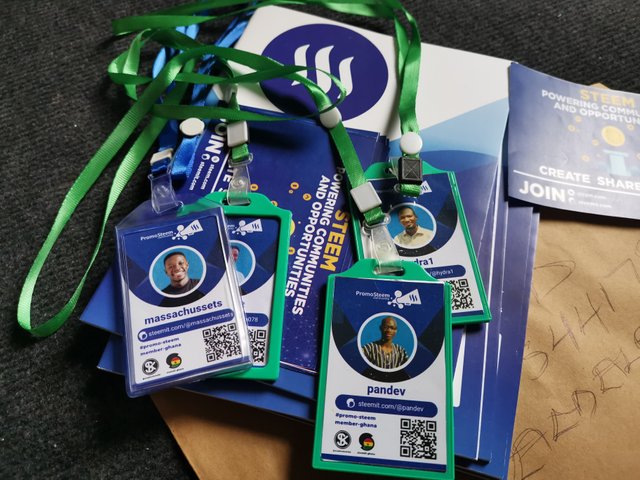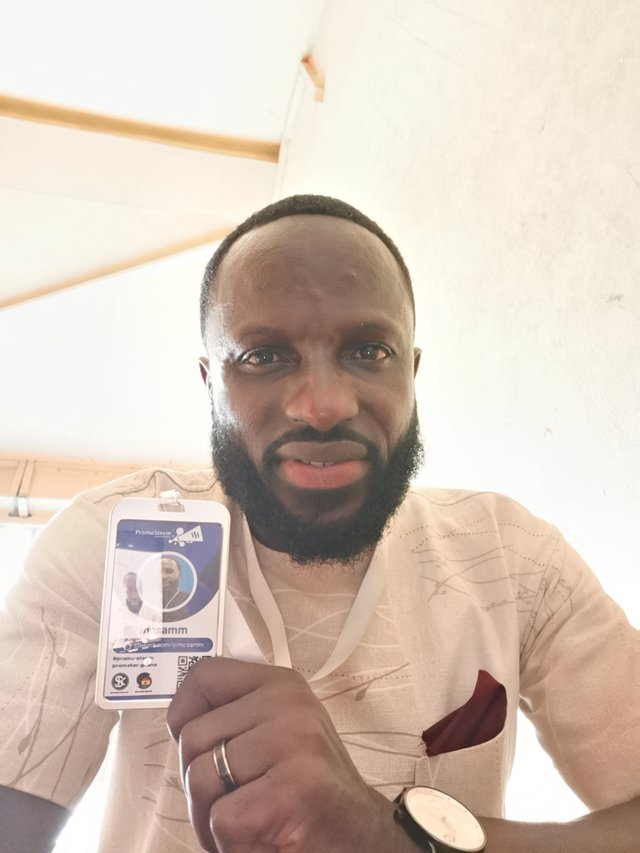 It's likely that many of the folks I'll meet today will want to know all there is to know about my steem id card. I am ready and willing to help anybody with their steemit questions. That's all there is to wearing a steem ID card: just the brand. Our goal is to raise public knowledge about steem as the greatest cryptocurrency and platform to join. Because this is cutting-edge technology, we should embrace it.
---
links to delegate to @promosteem.com

PromoSteem Sponsor :
@stephenkendal , @siz-official, @around-theworld



Kind Regards
PromoSteem Team
@arie.steem As Community Leader
@pojan As Team Support
@ponpase As Team Support


Promoters Team
@mcsamm - Ghana
@nattybongo - Ghana
@oscarcc89 - Venezuela
@talktofaith - Nigeria
@ngoenyi - Nigeria
@saracampero - Venezuela
@shahidchoudary - Pakistan
@ashkhan - Pakistan
@msharif - Bangladesh

Discord

Thank You, @mcsamm