[25% PAYOUT TO @steem.amal] - PROMOSTEEM TO THE WORK TEAM AT THE MINISTRY OF VILLAGES, P3MD, ACEH TAMIANG REGENCY, 21 MAY 2021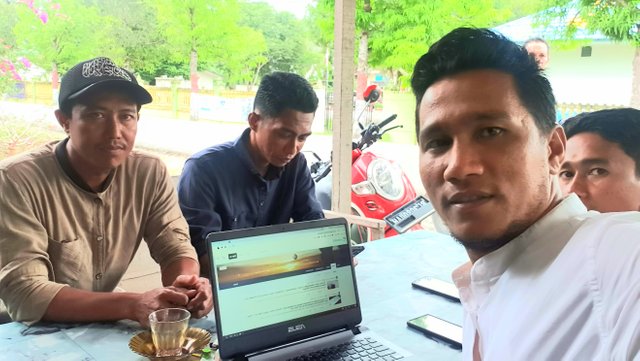 Friday morning I am still doing my usual activities, enter the office and prepare some discussion materials this afternoon, after Friday prayers I will work with the work team at the field of the Ministry of Villages, P3MD Aceh Tamiang District, Seruway District, planning to coordinate with my mother. KASI PMK, Seruway sub-district, related to the acceleration of village data entry based on village SDGs.
After Friday prayers I went to the Seruway sub-district, precisely to the Camat Seruway Sub-district office, where the agenda we had planned earlier would take place in the Camat office, but because of the character of Mrs. KASI PMK who was very friendly and welcoming, we chose her meeting place at a shop in front of the sub-district office, so that the atmosphere is not too tense and stiff, we are used to relaxing there when visiting the camat office.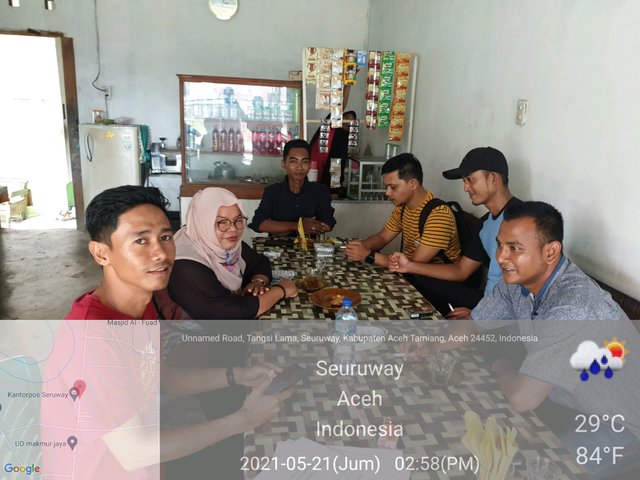 Team work
My work team here consists of 10 people, both at the village level and at the sub-district level, we started a discussion with the Head of the KASI PMK, and solved several problems that have been faced by the village in terms of inputting village SDGs-based village data. Our discussion ended around 16.00.
After completing the discussion agenda with Mrs. KASI PMK, I took the opportunity to do the Steem Promo, I asked the work team for only 1 hour before leaving the shop in front of the sub-district office.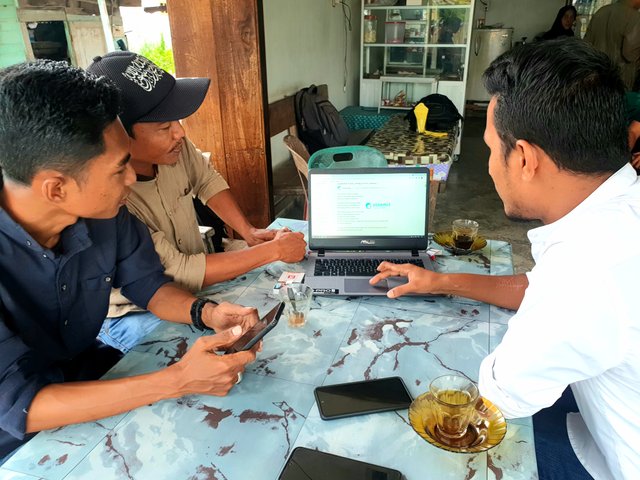 promo-steem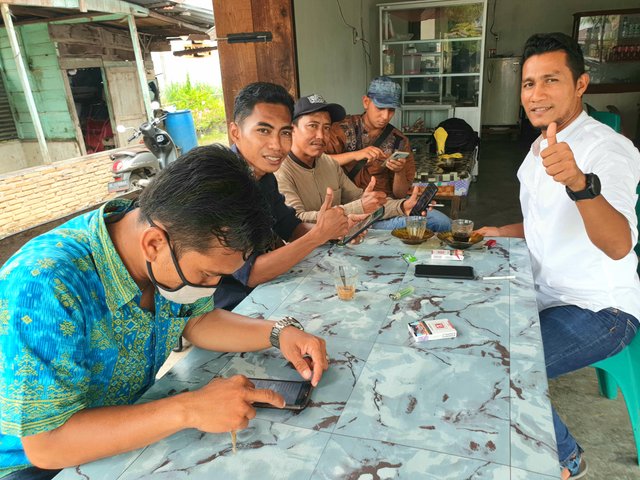 promo-steem
And then I started to do a Steem Promo, initially I opened my cellphone and showed my Steemit account, then some of my posts and other Steemian accounts. Then I started to explain what the general description of steemit looks like, about how to get rewarded, as well as how steemit is different from other social media applications.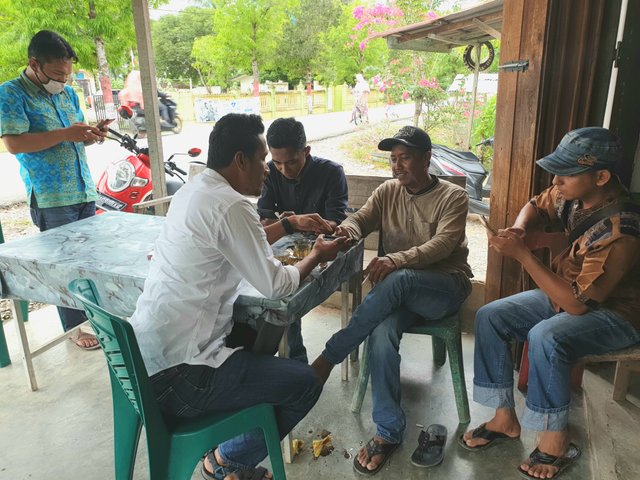 promo-steem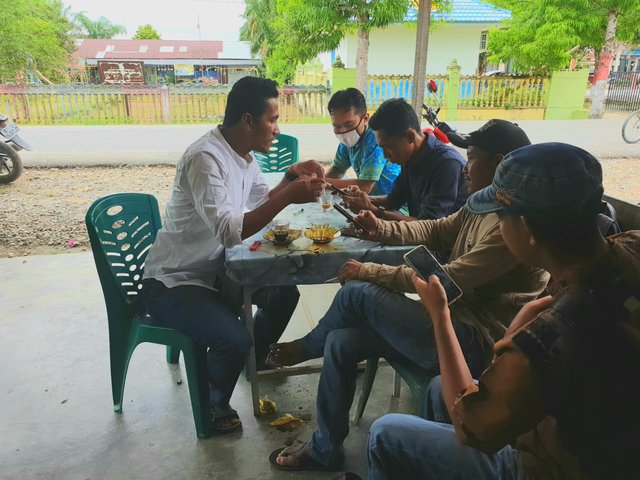 promo-steem
At first I just explained without opening the laptop, it turned out that my work team was very interested in my explanation, then I was more enthusiastic about explaining in more depth about this steemit by opening the laptop that I brought, using the laptop it would be easier if I did the Steem Promo to my work team.
For over an hour I have done a Steem Promo to the work team members, all of them are interested and will create a steemit account immediately, because the clock is already 17.30 in the afternoon, I only had time to help create an account Bang Taufan SR, with the account name @ofansr. And I promise to help create other steemit accounts for my teammates tomorrow.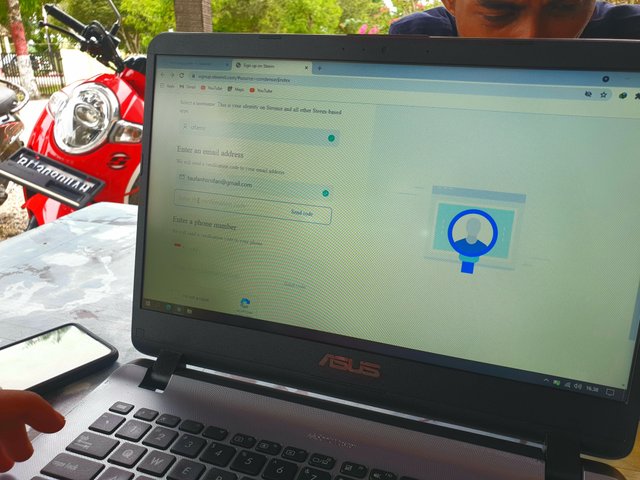 @ofansr account creation process
After helping to create an @ofansr account, then I gave him input to make an Introduce before making other posts, I also gave him some good and correct introduction references.
After doing the Steem Promo, my work team and I parted ways and promised to meet tomorrow to solve what wasn't finished today.
That is the agenda for my discussion and promo Steem today, May 21, 2021, for @ofansr, I hope you feel at home and keep up the spirit.
Thanks to @arie.steem, @pojan, @pompase, @promosteem.com and @stephenkendal for creating the PROMOSTEEM program too Thanks to the promoter @siz-official, @around-theworld, @julstamban, @vipnata, @mcsamm, @ rex-sumon, @nattybongo and also Thank you to the friends of Steemian who have visited and supported my post, Greetings from me to all friends of Steemit, let's continue to do our best for our progress together.
Kind regards...
@mc-jack