PromoSteem T-shirt Design by @calipo09
Hello steemians of this wonderful community. It's been a while I visited this community. However, I have come back with full vim. About a week ago I saw a contest which was about creating of t-shirts but sadly I couldn't participate in the contest due to a few challenges. However, I went on to design a t-shirt with the aim of promoting steem and I taught it wise to share it with the wonderful people in this community.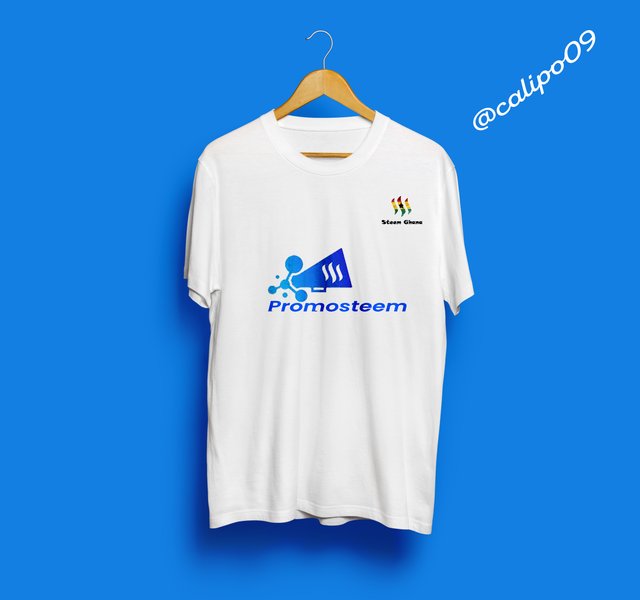 I believe with my graphic design background creating pieces like this one will go a long way to promote this wonderful community and steemit as a whole.