#club75 | Crazy Family Stories: Strange Decision
Hello everyone!
Probably the strangest family story in recent memory happened a couple of years ago. We then moved to a new apartment and my daughter really wanted to have a pet - a bird or a kitty. When we finally agreed and chose the kitten, it turned out to be so small, smaller than my palm, four weeks old. But then it seemed to me that he could be even younger. And such a baby needed constant care, he had to be fed 8 times a day from a pipette and much more. Of course, we working parents cannot do this, and the child does not start, and no one canceled school and circles. We asked my parents to help us. They are retired and free time allowed them to take care of the baby.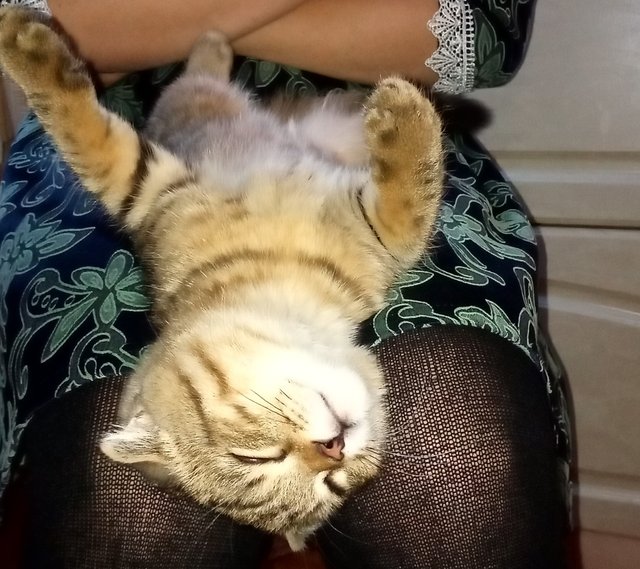 My parents agreed to take care of the kitten for two or three weeks so that it grows up and switches to normal nutrition. We came to visit them and helped feed the cat. And when it came time to pick it up, this is what happened
On Saturday morning we came to the parents for the kitten, took him and brought him home. But, he just huddled in the linen drawer under the sofa and did not leave from there, he also refused to eat. We decided to give him time to get used to it, but several hours passed, and the cat remained in the couch. We called our parents. On the phone, it was clear that my mother was crying and was very upset that the kitten had left. And we felt sorry for the cat under the sofa and we decided to return it to our parents, but our daughter was very upset.
Having returned the cat and arrived home, we began to wait for the delivery of a mattress for our room. When they brought him and we went to pick him up, we saw in our entrance a girl with a dog - a cocker spaniel. I had the idea to offer my daughter a dog instead of a cat.
We asked the girl with the dog to wait for our daughter to show her the dog. Seeing such a beautiful dog, the daughter of course solas, she loves animals very much.
Two months of searching and we have a wonderful Cocker Spaniel puppy.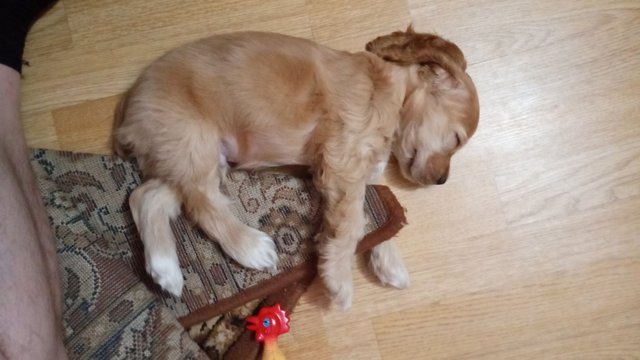 This is, in my opinion, an unusual story.
Thank you @alena-vladi for the opportunity to tell this wonderful story.
Thanks to all.