How I made my first free hand composition. (Painting).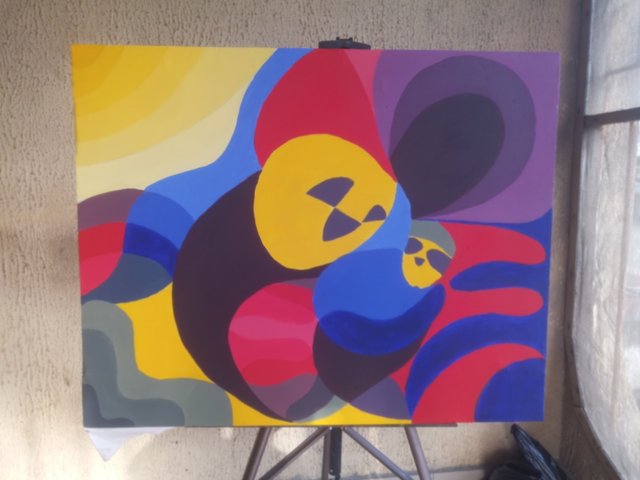 Happy Sunday Guys,
My day was quite hectic as I couldn't even attend the church service today due to the fact that I needed to finish up with this painting above this morning. The painting was an assignment that I needed to submit today so I just had to finish it up on time!
When it comes to art, I'm not really much of an abstract fan but since this happened to be an assignment, I do not have a such but to do it. But then, I actually enjoyed it and learnt so much by doing it which I would be sharing with you guys as well and the procedures and the progressions.
PROOFS OF OWNERSHIP!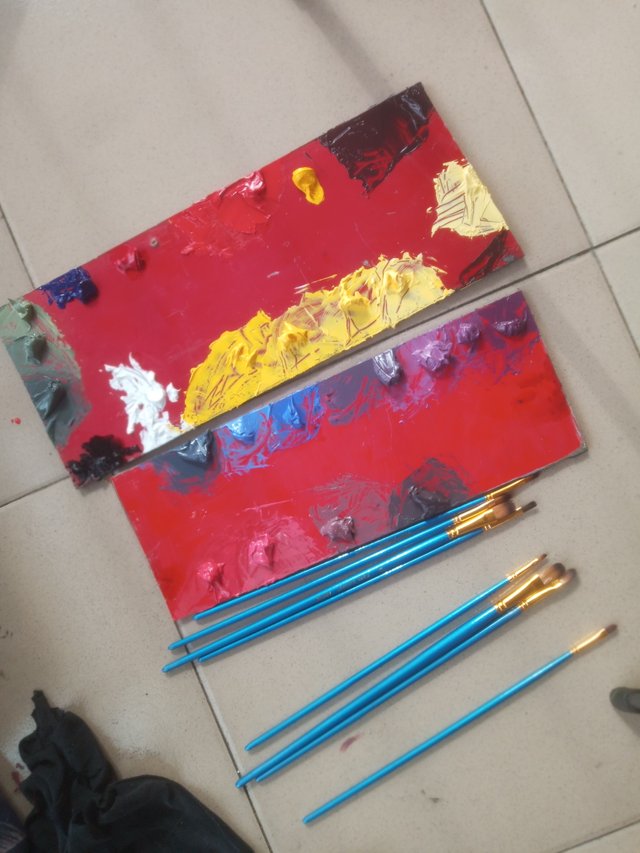 After making my freehand pencil sketch on my canvas, I decided to note all the colours I'll be using and I mixed them all on my pallette, they were 23 different colors.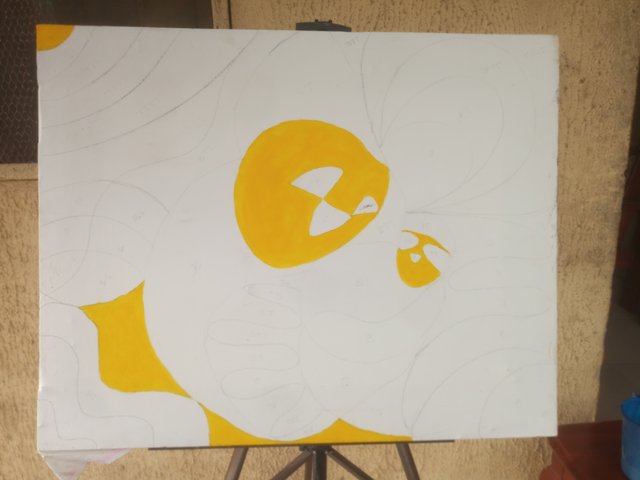 I started my painting with the colour yellow and then I proceeded to applying the tinted shades of the yellow too in top right corner of the painting to portray sunshine.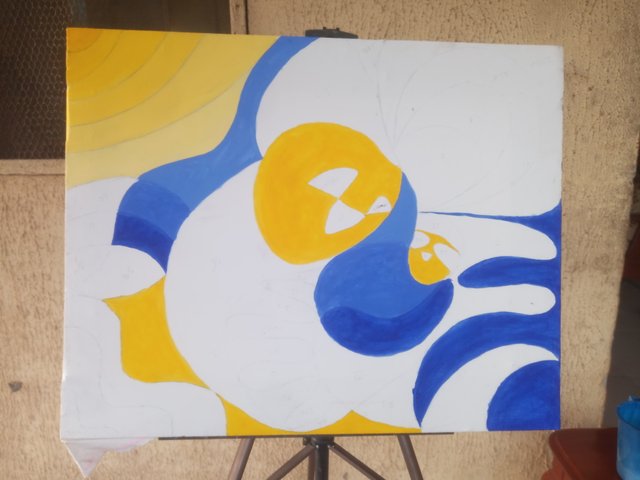 I applied my already prepared colour (blue) and then added some blues that I had tinted and prepared on my pallette.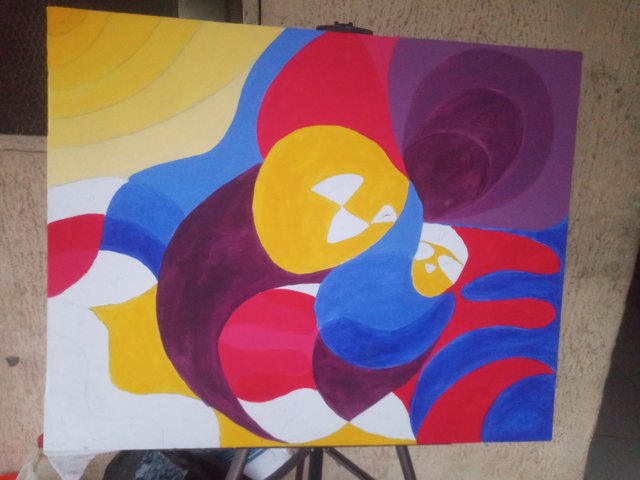 Basically, the colours I was working with are just 4 colours in total, two sets of complementary colours (blue and orange & yellow and purple). Blue compliments orange on the colour wheel while yellow compliments purple on the colour wheel but with this four colors, I created 19 more colours by adding either white or black to them to create different tints and shades using the same 4 colours, and that was really interesting.
Though it's a freehand composition that I didn't plan but then, I portrayed some vivid and interesting messages in the painting and I would love to know if truly my viewers can actually see what my imaginations brought to life! What do you see?
Kindly share your thoughts as comments below, I'll be glad to read them all. Thanks.
Thanks for stopping by!