Taking Steemit On-Air Is A Great Way Of Letting People Know About Steemit. Twas Fun Being Live On Air, To Talk About Steemit.
Sincerely, I want to express myself in very few words how it actually feels being on air talking about steemit. I remember that day my city coordinator called me that I should go with her to the radio station so we could announce steemit to the world. I was glad because I had always wanted such opportunity.
I got my antenna on, really set and ready to let the world know there is a platform called steemit.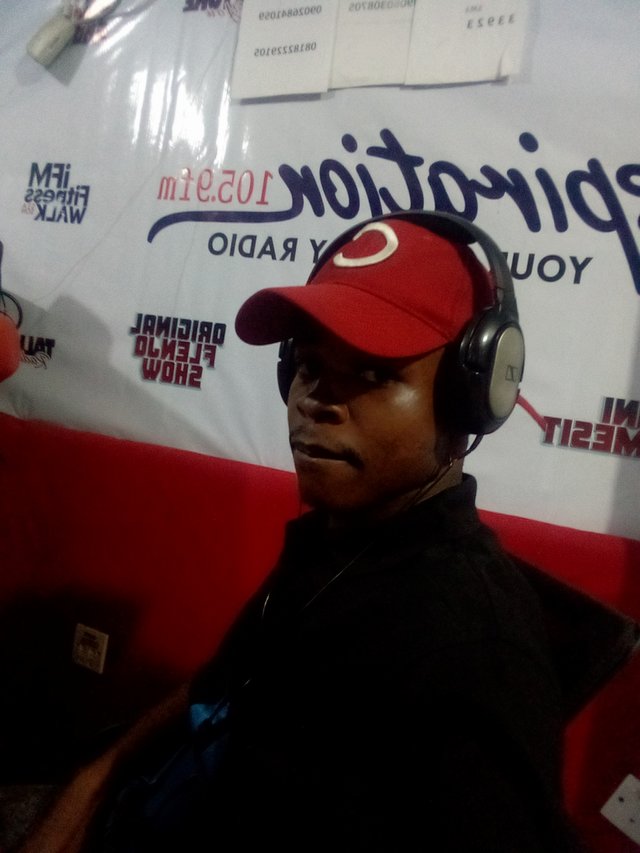 "Hello everyone, this is your number one family radio, Inspiration FM 105.9.
Today we have some beautiful fellows here who wants to talk to you about a platform that people can invest and get some amazing interests, and as well create contents and earn some rewards", said the handsome radio presenter.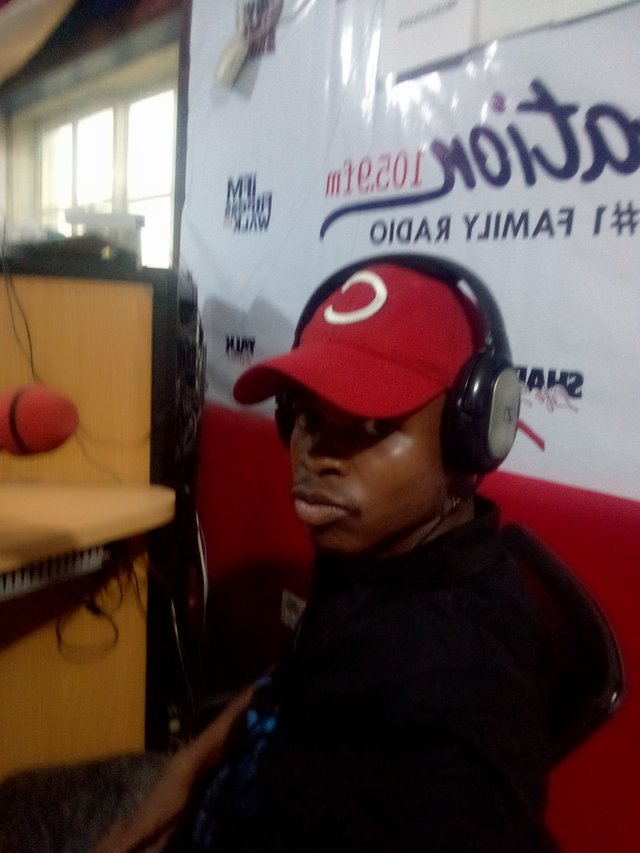 Deep inside of me, I was already poised to shoot, so I was waiting for him to open the floor for us to unleash what we came with because inside of me, it was almost already getting rotten😀😀.
Finally, the floor was ours.. My city coordinator ngoenyi started telling people the good news about steemit.
Inside of me, my adrenaline was already pumping faster, Oh my God, someone should have been there to hold me because I didn't realise when I started talking.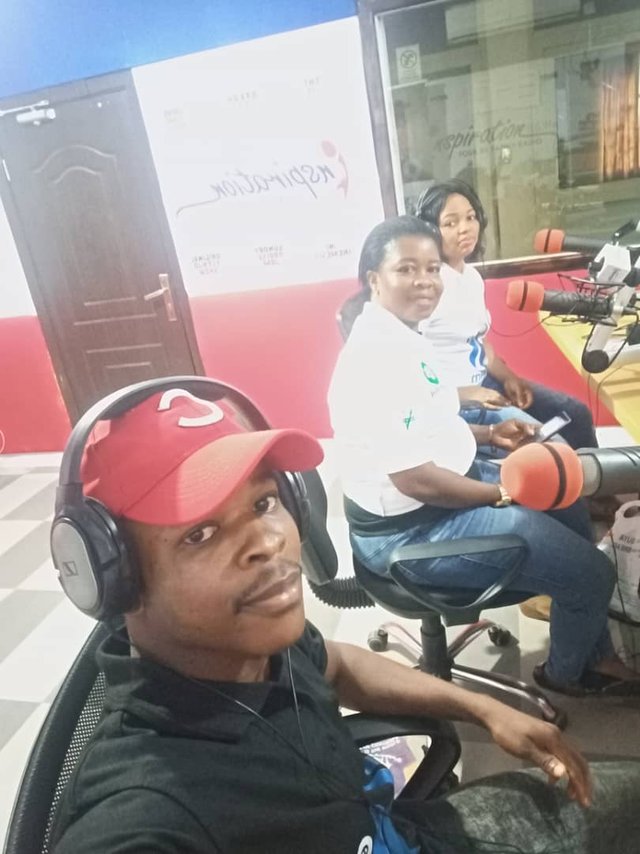 I said so many things but I can remember that I did not finish talking when my phone started ringing because we called out our phone numbers and it was as if the world was already waiting for us call our numbers.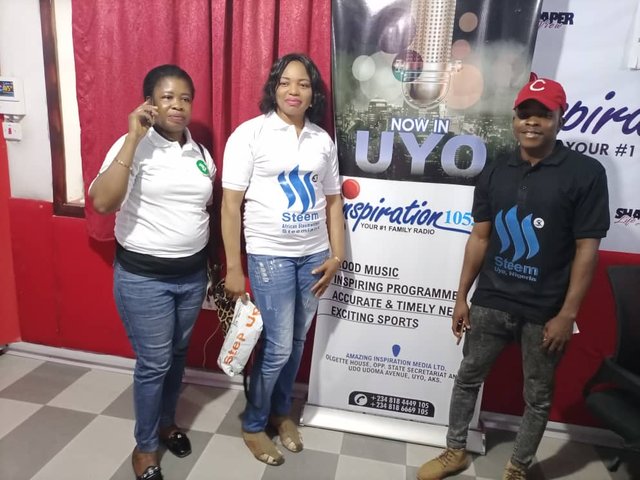 It was fun, I mean, real fun.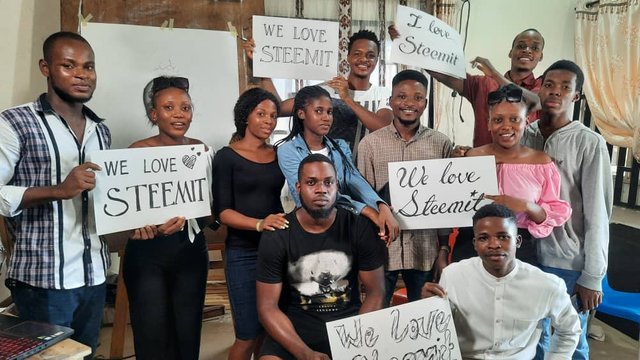 Twas after that session that I was able to get a bunch of artists who were all happy to know that there is a place called steemit and they all proclaimed their love for steemit.
This is to let everyone know that we artists over here have decided to begin teaching steemians how to draw. This therefore means that we will begin an art academy here on steemit to train whoever is interested in learning. Irrespective of whether the person was born with the talent of drawing or not, we can teach anyone, I mean anyone how to draw.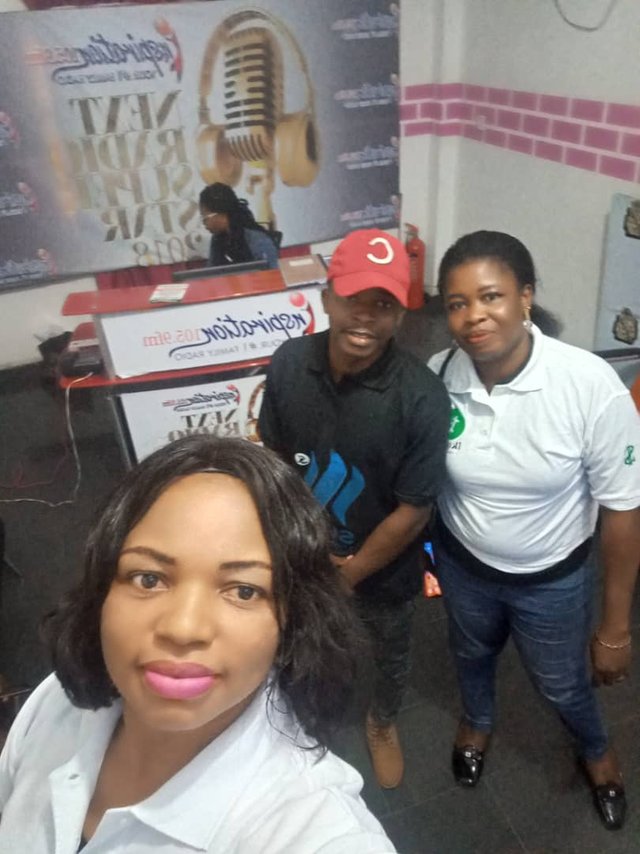 Did I mention that I feel good rocking the steemit T-shirt?
Yes, I really feel good. I fell like the rays from the esteemed paradize in a blissful beam is hovering around me. I love steemit, I love steem and I support steem with all my heart.