The Apple Fruit: Naturally one of the greatest healthy and nutritious fruits, which acts like a kind of medicine in our body [ ENG-ESP ]

"The Apple Fruit".
"La fruta de la manzana".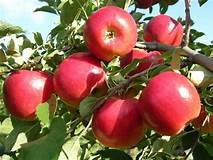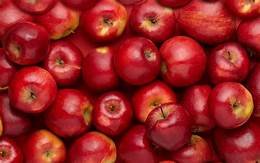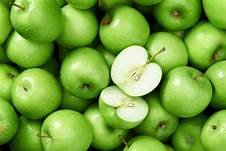 https://in.images.search.yahoo.com/yhs/search;_ylt=AwrxhWgTUGZfmGIAnAjnHgx.;_ylu=Y29sbwMEcG9zAzEEdnRpZAMEc2VjA3BpdnM-?p=apple+fruits&type=76ds_5056_CHW_IN&param1=RypDRDjp20T5Vc76fVk9yA%3D%3D&param2=9dUI1n2R0BLDxNuWfiP4aSFOTltNdSPoIx38%2BUf%2FiXrvPdoGmStdlfwLFZYDvqkAJrWWk4yNReCLnBD%2FqPsDZd7olTZcV8HMx1G%2Fk786sE2Tis1g8dJd8zxVWs%2BbKztBnq1TfqUiqPYK9pXifXmJF2dHBPfe0sKRIUa4ojnUD9cT48OWbrF3FyKH%2BSnQUsSN6jAV9MIFyuul7GBb4VovIS5RX3jfcwXsdLbfSlz68zCoXCkrMzkC%2BPLlarpNFhrDqHdRn0aUFI%2F0DvNDzpOf3zdo8Ii9ZEoQgyOXGbtTMLQydoGB%2Fq5IRZjs1bTiGX8G2hz%2BWK0Br1xS%2BD%2FVdBXj7g%3D%3D&param3=NwVEMR%2FzKcG52XsVBYEh29sArXIE%2FfZJf6jKXbcF6l3Ep85syCoMWAcpS90geMya8STiQUtaiIDjFkwP2mO7zzyk1wN0rmCdJinsjM6lMTQJ3zKvfFeWcoSDuFgv%2BXdb372B3o9qcGTWcuAJQkMc8Pkv0bo96KxHhCTXUhkbolCQ5zdOnD8y9gibMaZSBqtj&param4=pYaiNkiefbVDdrXQzyQVsOZ79Sv4%2Ba%2FO%2FGHbJ9QvBW4%3D&hsimp=yhs-1&hspart=iba&ei=UTF-8&fr=yhs-iba-1
The Apple Fruit//La fruta de la manzana
19.09.2020
Apple is a kind of sweet national fruit. Apples are popular for their sweet taste. Apple is a very beneficial fruit, it has a variety of health benefits. In addition, apple fruit helps to rid our body of many diseases and pests.
La manzana es una especie de fruta dulce nacional. Las manzanas son populares por su sabor dulce. La manzana es una fruta muy beneficiosa, tiene una variedad de beneficios para la salud. Además, la manzana ayuda a librar a nuestro cuerpo de muchas enfermedades y plagas.

Apple fruit has been eaten as a familiar fruit for many years. There are many species of apples, of which red and green are the most common and popular. Apple fruit can be eaten only by biting or by eating apple juice. Apple is also used with many other items. Apple peel is more beneficial because the peel contains a lot of vitamins. Apple fruit is widely cultivated in Asia and Europe.
La manzana se ha consumido como una fruta familiar durante muchos años. Hay muchas especies de manzanas, de las cuales la roja y la verde son las más comunes y populares. La fruta de manzana se puede comer solo mordiendo o comiendo jugo de manzana. Apple también se usa con muchos otros artículos. La cáscara de manzana es más beneficiosa porque la cáscara contiene muchas vitaminas. La fruta de la manzana se cultiva ampliamente en Asia y Europa.
Apple fruit has different types of nutrients such as:
La fruta de la manzana tiene diferentes tipos de nutrientes como:

1. Food energy.

2. Dietary fiber.

3. Sugar.

4. Non-vegetarian.

5. Sugars.

6. Aqueous part.

7. Vitamins A, C, E, K.

8. Sodium.

9. Potassium.

10. Magnesium.

11. Phosphorus.

12. Iron.
Etc.
1. Energía alimentaria.

2. Fibra dietética.

3. Azúcar.

4. No vegetariano.

5. Azúcares.

6. Parte acuosa.

7. Vitaminas A, C, E, K.

8. Sodio.

9. Potasio.

10. Magnesio.

11. Fósforo.

12. Hierro.
Etc.

I heard a word about apples and I downloaded pdf from online about different fruits and while reading there I saw that green apple is more beneficial than red apple. Although green apples are not as sweet as red apples, they have some special qualities. The qualities are—
Escuché una palabra sobre las manzanas y descargué un pdf en línea sobre diferentes frutas y mientras leía allí vi que la manzana verde es más beneficiosa que la manzana roja. Aunque las manzanas verdes no son tan dulces como las rojas, tienen algunas cualidades especiales. Las cualidades son ...

1. The fibrous part of the green apple helps in our digestion. It is also very beneficial for those who have constipation because green apples also help prevent constipation.

2. Green apples contain calcium, manganese, iron and many other minerals. And these minerals play an important role in the functioning of our thyroid gland.

3. The fiber in this green apple also plays a major role in preventing colon cancer.

4. Then green apples help reduce the amount of harmful cholesterol in the blood.

5. Green apples contain some important ingredients that keep our liver healthy and prevent various problems.
1. La parte fibrosa de la manzana verde ayuda en nuestra digestión. También es muy beneficioso para quienes tienen estreñimiento porque las manzanas verdes también ayudan a prevenir el estreñimiento.
2. Las manzanas verdes contienen calcio, manganeso, hierro y muchos otros minerales. Y estos minerales juegan un papel importante en el funcionamiento de nuestra glándula tiroides.
3. La fibra de esta manzana verde también juega un papel importante en la prevención del cáncer de colon.

4. Luego, las manzanas verdes ayudan a reducir la cantidad de colesterol nocivo en la sangre.

5. Las manzanas verdes contienen algunos ingredientes importantes que mantienen sano nuestro hígado y previenen diversos problemas.

There is a beautiful proverb about apple fruit which is-- "Eat one apple every day, get a disease free life".
Hay un hermoso proverbio sobre la manzana que dice: "Come una manzana todos los días, obtén una vida libre de enfermedades".
Below I mention some of the best health benefits and uses of apple fruit-
A continuación, menciono algunos de los mejores beneficios para la salud y usos de la manzana: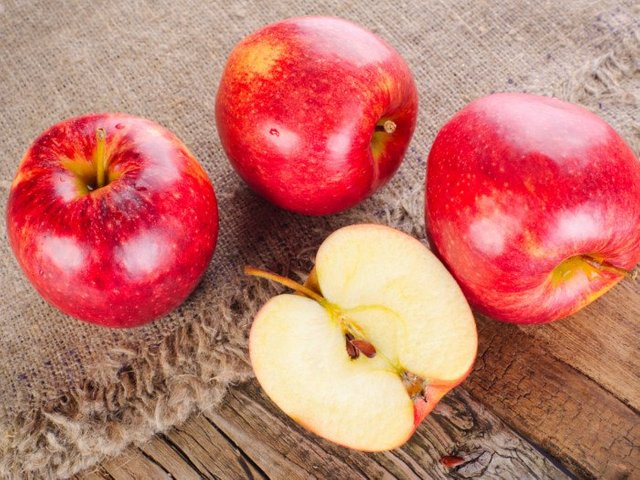 https://www.organicfacts.net/health-benefits/fruit/health-benefits-of-apple.html

May Improve Gut Health
Research by Dr. Ferdous Gheyas of the Department of Horticulture Science at North Carolina State University, reports that apples are rich in soluble fiber. According to the USDA  National Nutrient Database, one large apple provides 20 percent of their daily recommended intake of dietary fiber. The fibers help in enhancing the digestive process. Regular consumption of fiber in apples ensures smooth bowel movements and the prevention of constipation, diarrhea, irritable bowel syndrome (IBS), and other stomach disorders.
Fiber also stimulates the release of gastric and digestive juices to ensure efficient uptake of nutrients, while simultaneously scraping excess cholesterol out of your veins and arteries to ensure proper heart health and reduce the chances of atherosclerosis.
Apples contain pectin, a type of fiber that acts like a prebiotic. It specifically helps to improve the functioning of the bacteria living in our large intestine. Apples stimulate metabolism within the digestive tract and promote good bacteria in the gut. This prebiotic effect leads to improved health by maximizing nutrient uptake and eliminating harmful bacteria and toxins.
Puede mejorar la salud intestinal

La investigación del Dr. Ferdous Gheyas del Departamento de Ciencias de la Horticultura de la Universidad Estatal de Carolina del Norte informa que las manzanas son ricas en fibra soluble. Según la base de datos nacional de nutrientes del USDA, una manzana grande proporciona el 20 por ciento de su

ingesta diaria recomendada de fibra dietética. Las fibras ayudan a mejorar el proceso digestivo. El consumo regular de fibra en las manzanas asegura una evacuación intestinal suave y la prevención del estreñimiento, diarrea, síndrome del intestino irritable (SII) y otros trastornos estomacales.

La fibra también estimula la liberación de jugos gástricos y digestivos para asegurar una absorción eficiente de nutrientes, al mismo tiempo que elimina el exceso de colesterol de las venas y arterias para garantizar una salud cardíaca adecuada y reducir las posibilidades de aterosclerosis.

Las manzanas contienen pectina, un tipo de fibra que actúa como prebiótico. Ayuda específicamente a mejorar el funcionamiento de las bacterias que viven en nuestro intestino grueso. Las manzanas estimulan el metabolismo dentro del tracto digestivo y promueven las bacterias buenas en el intestino. Este efecto prebiótico conduce a una mejor salud al maximizar la absorción de nutrientes y eliminar las bacterias y toxinas dañinas.

May Help Prevent Cancer
Apples have shown moderate improvement in treating various types of cancer, particularly skin, breast, and colon cancer in studies demonstrated on animals. Through epidemiological observations noted in the journal Planta Medica, the regular consumption of one or more apples a day may reduce the risk for lung and colon cancer. Apples show a distinct and undeniable capacity to reduce lung cancer and slow its spread if it does develop. Hypotheses usually speak about the high phytonutrient content, including kaempferol and quercetin, but the exact mechanism for apples' impact on cancer still requires more research.
Puede ayudar a prevenir el cáncer

Las manzanas han mostrado una mejora moderada en el tratamiento de varios tipos de cáncer, en particular el cáncer de piel, mama y colon en estudios realizados en animales. A través de observaciones epidemiológicas publicadas en la revista Planta Medica, el consumo regular de una o más manzanas al día puede reducir el riesgo de cáncer de pulmón y colon. Las manzanas muestran una capacidad distinta e innegable para reducir el cáncer de pulmón y ralentizar su propagación si se desarrolla. Las hipótesis generalmente hablan sobre el alto contenido de fitonutrientes, incluidos el kaempferol y la quercetina, pero el mecanismo exacto del impacto de las manzanas en el cáncer aún requiere más investigación.

Considered Good for the Heart
Apples help lower the risk of various other heart ailments, as per a study published in the journal Nutrition. The antioxidant property of apples reduces the oxidation of fats, called lipid peroxidation. It also neutralizes various fats found in blood vessels that can exert dangerous pressure. The flavonoid, quercetin, reduces inflammation in our blood vessels, while the polyphenol, epicatechin, lowers the blood pressure in the body. 
Studies have shown that regular apple intake is also associated with a reduced risk of thrombotic strokes in both men and women. 

The soluble fiber present in apples helps to lower the level of cholesterol in the body, making it a strong defensive mechanism against cardiovascular diseases. One year-long research study performed on 160 post-menopausal women showed that consuming apples daily resulted in a drastic decrease in LDL (bad) cholesterol and a slight increase in HDL (good) cholesterol in just three months. 
Considerado bueno para el corazón

Las manzanas ayudan a reducir el riesgo de otras dolencias cardíacas, según un estudio publicado en la revista Nutrition. La propiedad antioxidante de las manzanas reduce la oxidación de las grasas, llamada peroxidación lipídica. También neutraliza diversas grasas que se encuentran en los vasos sanguíneos y que pueden ejercer una presión peligrosa. El flavonoide, quercetina, reduce la inflamación en nuestros vasos sanguíneos, mientras que el polifenol, epicatequina, reduce la presión arterial en el cuerpo.

Los estudios han demostrado que la ingesta regular de manzanas también se asocia con un riesgo reducido de accidentes cerebrovasculares trombóticos tanto en hombres como en mujeres.

La fibra soluble presente en las manzanas ayuda a reducir el nivel de colesterol en el cuerpo, convirtiéndolo en un fuerte mecanismo de defensa contra las enfermedades cardiovasculares. Un estudio de investigación de un año realizado en 160 mujeres posmenopáusicas mostró que el consumo diario de manzanas resultó en una disminución drástica del colesterol LDL (malo) y un ligero aumento en el colesterol HDL (bueno) en solo tres meses.

Linked to a Lower Risk of Diabetes
Controlling blood sugar is essential for people suffering from diabetes. The polyphenols in apples have been directly linked to reducing the uptake of carbohydrates by the body. Some research focusing on apple vinegar showed that it can reduce the fluctuation of blood sugar levels that occur in the bloodstream, an important factor for keeping diabetes in check. The polyphenols also lower glucose absorption in our digestive tract and stimulate the release of insulin from our pancreas, which is necessary to keep the blood sugar levels in check. 
Finally, the polyphenols stimulate the insulin receptors on cells throughout our body, which speeds up the removal of sugar from our bloodstream. This process gets it to our cells for metabolism, thereby helping manage diabetes.
Vinculado a un menor riesgo de diabetes

Controlar el azúcar en sangre es fundamental para las personas que padecen diabetes. Los polifenoles de las manzanas se han relacionado directamente con la reducción de la absorción de carbohidratos por parte del cuerpo. Algunas investigaciones que se centran en el vinagre de manzana mostraron que puede reducir la fluctuación de los niveles de azúcar en sangre que se producen en el torrente sanguíneo, un factor importante para controlar la diabetes. Los polifenoles también reducen la absorción de glucosa en nuestro tracto digestivo y estimulan la liberación de insulina de nuestro páncreas, que es necesaria para mantener bajo control los niveles de azúcar en sangre.

Finalmente, los polifenoles estimulan los receptores de insulina en las células de nuestro cuerpo, lo que acelera la eliminación de azúcar del torrente sanguíneo. Este proceso lo lleva a nuestras células para su metabolismo, lo que ayuda a controlar la diabetes.

Helpful in Improving Dental Health
Eating apple helps in cleaning both teeth and gums. When you eat apples, the fiber in them cleanses the teeth, and the antibacterial properties thought to come from this fruit keep bacteria and viruses at bay. While they do not reduce dental cavities, they stimulate the secretion of saliva (an alkaline compound),
which reduces the ability of bacteria to multiply and grow in your mouth, as per a study published in PLOS One.
Útil para mejorar la salud dental

Comer manzana ayuda a limpiar los dientes y las encías. Cuando comes manzanas, la fibra que contienen limpia los dientes y las propiedades antibacterianas que se cree provienen de esta fruta mantienen a raya a las bacterias y los virus. Si bien no reducen las caries dentales, estimulan la secreción de saliva (un compuesto alcalino), lo que reduce la capacidad de las bacterias para multiplicarse y crecer en la boca, según un estudio publicado en PLOS One.

Promote Brain Health
A study conducted on rat brain cells by researchers at Cornell University in New York shows that the potent abundant antioxidants in apples protect the brain cells against oxidative stress. Oxidative stress is associated with Alzheimer's and other neurodegenerative disorders, so reducing it is linked with lessening or hopefully preventing these disorders. 
Apples also increase the amount of acetylcholine in the brain, which is linked to improving concentration, problem-solving, and memory.
Promover la salud del cerebro

Un estudio realizado en células cerebrales de ratas por investigadores de la Universidad de Cornell en Nueva York muestra que los potentes y abundantes antioxidantes de las manzanas protegen las células cerebrales contra el estrés oxidativo. El estrés oxidativo está asociado con el Alzheimer y otros trastornos neurodegenerativos, por lo que reducirlo está relacionado con la disminución o, con suerte, la prevención de estos trastornos.

Las manzanas también aumentan la cantidad de acetilcolina en el cerebro, que está relacionada con la mejora de la concentración, la resolución de problemas y la memoria.

Relieve Symptoms of Asthma
Apples have shown tremendous anti-inflammatory behavior and in terms of asthma, they have stood out among other natural treatments. Quercetin, a flavonoid present in the apple skin helps reduce inflammation and strengthen the immune system.
Aliviar los síntomas del asma

Las manzanas han mostrado un tremendo comportamiento antiinflamatorio y en términos de asma, se han destacado entre otros tratamientos naturales. La quercetina, un flavonoide presente en la piel de la manzana, ayuda a reducir la inflamación y fortalecer el sistema inmunológico.

Improve Bone Health
Compounds like kaempferol, quercetin, and myricetin present in apple have been linked to reducing inflammatory conditions, such as arthritis and gout. Thus, people suffering from rheumatism find apples very useful as they aid in the healing process.
Mejorar la salud ósea

Los compuestos como el kaempferol, la quercetina y la miricetina presentes en la manzana se han relacionado con la reducción de afecciones inflamatorias, como la artritis y la gota. Por lo tanto, las personas que padecen reumatismo encuentran que las manzanas son muy útiles ya que ayudan en el proceso de curación.

Weight Loss
Both the high water content and fiber in apples increase satiety, thereby reducing appetite and overeating. Meaning, they are burned off quicker, or not absorbed by the body at all, which can be great news for millions of people struggling with obesity. 
Pérdida de peso

Tanto el alto contenido de agua como la fibra en las manzanas aumentan la saciedad, lo que reduce el apetito y la sobrealimentación. Es decir, se queman más rápido o no son absorbidos por el cuerpo en absoluto, lo que puede ser una gran noticia para millones de personas que luchan contra la obesidad.

Skin and Hair Care
The powerful antioxidants in apples counteract the damaging effects of free radicals, which are directly linked to premature aging, wrinkles, age spots, and other age-related conditions. 
Apples also increase blood circulation which keeps the skin looking young and toned. They stimulate the replacement of old cells, repair of the damaged ones, and prevention of acne. Pastes made of apple and honey or apple and milk increase the shine and glow of the skin when topically applied.
According to the USDA Nutrient Database, one large apple provides approximately 17 percent of the daily recommended intake of vitamin C.  This essential vitamin helps to increase immunity against infections and diseases. The ascorbic acid reserves found in apple also help in collagen formation which provides a range of benefits for the skin.
Applying apple juice to the scalp can help prevent dandruff. Washing the hair and finally rinsing it from apple juice gives it a healthy shiny look, as per anecdotal evidence. It also acts as a good conditioner.
Cuidado de la piel y el cabello

Los poderosos antioxidantes de las manzanas contrarrestan los efectos dañinos de los radicales libres, que están directamente relacionados con el envejecimiento prematuro, las arrugas, las manchas de la edad y otras afecciones relacionadas con la edad.

Las manzanas también aumentan la circulación sanguínea, lo que mantiene la piel con un aspecto joven y tonificado. Estimulan la sustitución de células viejas, la reparación de las dañadas y la prevención del acné. Las pastas hechas de manzana y miel o de manzana y leche aumentan el brillo y el brillo de la piel cuando se aplican tópicamente.

Según la base de datos de nutrientes del USDA, una manzana grande proporciona aproximadamente el 17 por ciento de la ingesta diaria recomendada de vitamina C. Esta vitamina esencial ayuda a aumentar la inmunidad contra infecciones y enfermedades. Las reservas de ácido ascórbico que se encuentran en la manzana también ayudan en la formación de colágeno, lo que proporciona una variedad de beneficios para la piel.

Aplicar jugo de manzana en el cuero cabelludo puede ayudar a prevenir la caspa. Lavar el cabello y finalmente enjuagarlo con jugo de manzana le da un aspecto brillante y saludable, según la evidencia anecdótica. También actúa como buen acondicionador.

Protect From NSAIDs
Catechin and chlorogenic acid found in apples help protect the stomach lining from injury from nonsteroidal anti-inflammatory drugs (NSAIDs). These are a class of painkillers that may injure the stomach cells. Dr. Frank Hu, professor of nutrition and epidemiology in the Department  of Nutrition at the Harvard School of Public Health, considers blueberries, apples, and leafy greens as some of the most important anti-inflammatory foods.
Protéjase de los AINE

La catequina y el ácido clorogénico que se encuentran en las manzanas ayudan a proteger el revestimiento del estómago de las lesiones de los medicamentos antiinflamatorios no esteroides (AINE). Estos son una clase de analgésicos que pueden dañar las células del estómago. El Dr. Frank Hu, profesor de nutrición y epidemiología en el Departamento de Nutrición de la Escuela de Salud Pública de Harvard, considera que los arándanos, las manzanas y las verduras de hoja verde son algunos de los alimentos antiinflamatorios más importantes.

Uses of Apples
Apple can be used in different ways for different purposes as follows:

1. Eat it: Apples can be eaten raw right off the tree or in a variety of dishes such as fruit salads and custards. These fruits can be baked, minced, mashed, frozen, or even dried into chips as a healthy, sweet snack.
2. Drink it: Apple juice is also a common drink throughout the world and it is also included in many desserts.
3. Apply it: The oil extracted from its seeds also useful and has many applications, especially in the cosmetic industry. The benefits of apple seed oil include reducing the appearance of acne, reducing wrinkles, and moisturizing the skin.
Usos de las manzanas
Apple se puede utilizar de diferentes formas para diferentes propósitos de la siguiente manera:

1. Cómelo: las manzanas se pueden comer crudas directamente del árbol o en una variedad de platos como ensaladas de frutas y natillas. Estas frutas se pueden hornear, picar, triturar, congelar o incluso secar en chips como un bocadillo dulce y saludable.

2. Bébalo: el jugo de manzana también es una bebida común en todo el mundo y también se incluye en muchos postres.

3. Aplicarlo: El aceite extraído de sus semillas también es útil y tiene muchas aplicaciones, especialmente en la industria cosmética. Los beneficios del aceite de semilla de manzana incluyen reducir la apariencia del acné, reducir las arrugas e hidratar la piel.

Reference// Referencia: https://www.organicfacts.net/health-benefits/fruit/health-benefits-of-apple.html
**THANK YOU VERY MUCH**