The Beauty of Red Clover — Colorchallenge Monday Red
We have a tiny patch in our vegetable garden that we have nicknamed "The Meadow," even though it is no more than about 3 feet by 8 feet in size.
However, this small space is filled with colorful wildflowers in the summer.
One of my favorites is the red clover.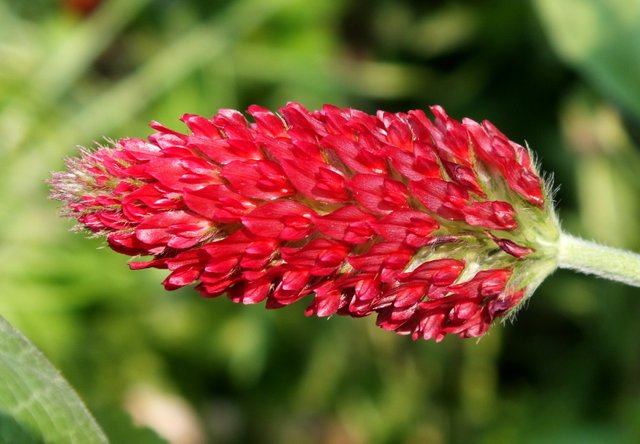 It is not only a very pretty flower, it is also a utility plant.
You can brew a really nice tea with the flowers; it becomes a lovely pink and tastes slightly sweet.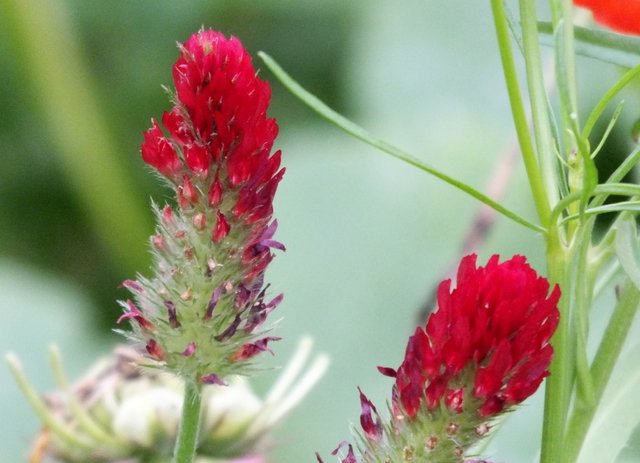 The "wild" version of red clover is a dark pink; the flowers in our "meadow" are a pure red because they have been cultivated for appearance.
In part of the world, red clover is grown as a feed plant, and as a way to improve soil quality. It is quite hardy.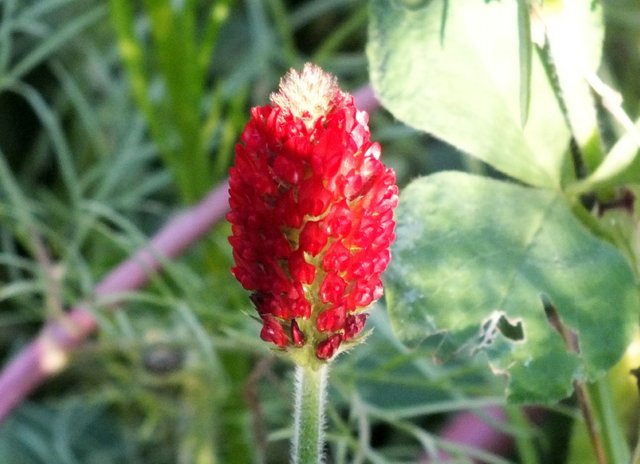 Part of what I enjoy about it is its very long growing season. That last photo was taken just a few days ago, and there were still fresh blooms!
And we have already had a few sleet/snow showers of this season.
Thanks for having a look at my post!
(All photos are my own!)