Steemfoods || Easy steps I used to prepare my Okro soup and Garri Fufu (Eba).
Hello guys,

I am so delighted to make my very first post in these amazing community. I want to appreciate @alikoc07 for the good work being carried out in the community. I want to sincerely appreciate @ngoenyi for her continual motivation and support.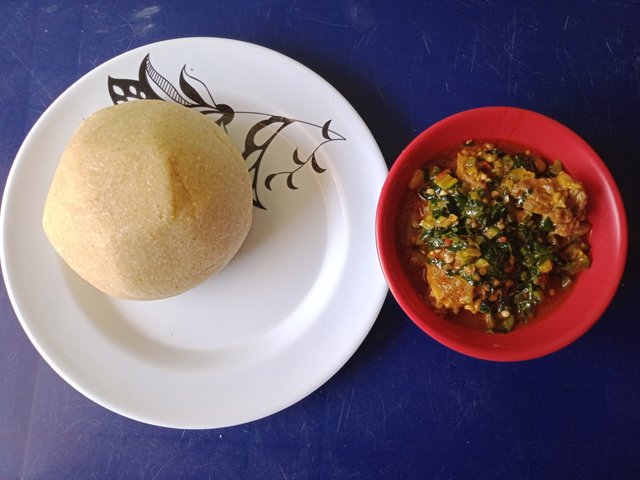 Today I will be discussing in details how I made my Okro soup and Garri Fufu. Please follow me gradually as I take you on a journey towards making a delicious Okro soup.
Below is the list of all the recipe I used in preparing my Okro soup.
Okro
Pumpkin leaf
Palm oil
Onions
Fresh Papper
Tea spoon of salt
Star Maggi
Meat (beef)
Curry and Ginger spices.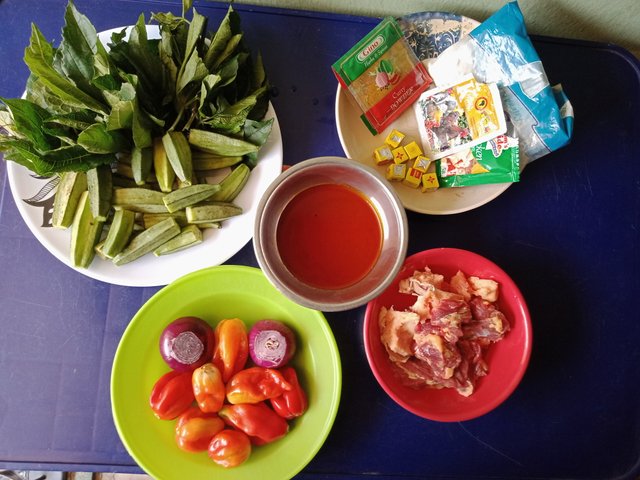 Fig.1 Overview of all I need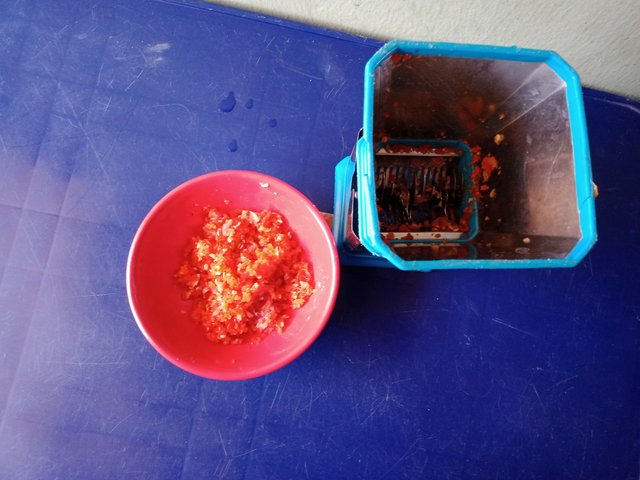 Fig.2 Granded pepper and Onions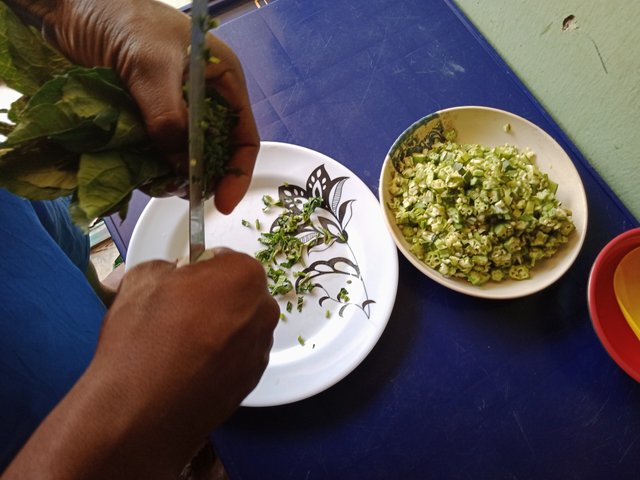 Fig.3 Sliced Okro and Pumpkin leaf
Procedure
As you can see from Fig.1 above, what I did first and foremost is to bring out the quantity of all I needed i.e all my recipe in they proportion that is required.
Step 1: After washing my meat,I put into the pot and I added 2 cube of maggi, a little salt, curry and a little ginger with a very little water. These is to enable the spices penetrate into the meat properly. I then put it on fire and steemed it for about five (5) minutes.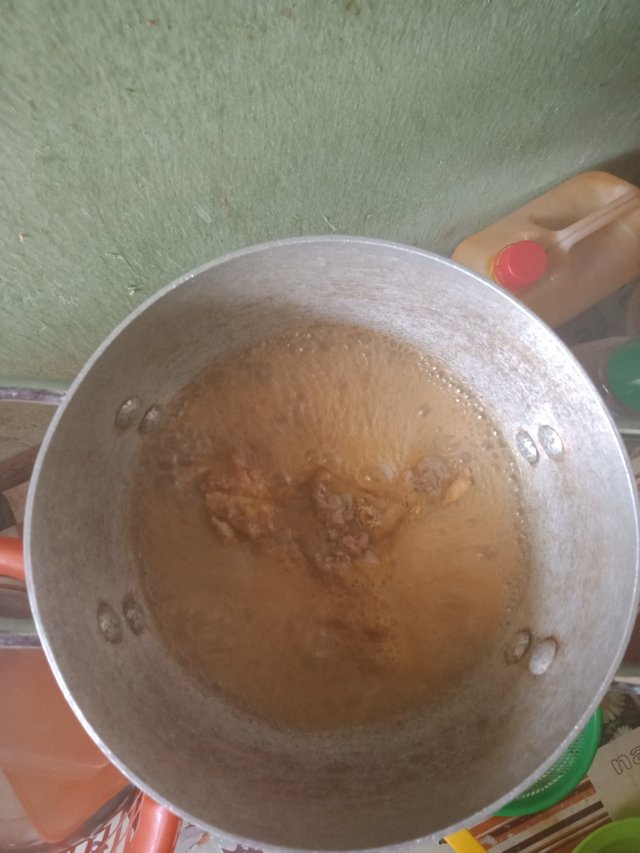 Step 2 : After about 5 minutes of boiling the meat, I added a glass of water to it. These was to enable the meat cook properly. I then allowed it for another 5 minutes and then add my cup of palm oil.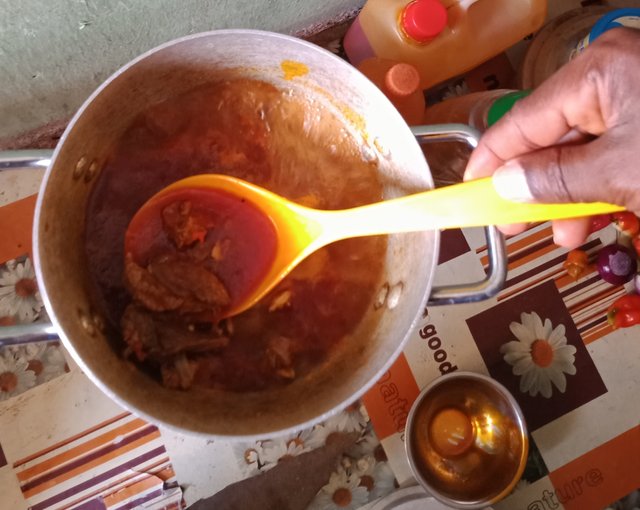 Step 3: After puting my palm oil, I added 2 more cube of maggi and a little salt. I still allowed it for another 3 minutes then I added my sliced Okro to it.
Step 4: I allowed my Okro to cook very well, and when it was done, I added the sliced Pumpkin leaf. I added it last because I normally love it half done.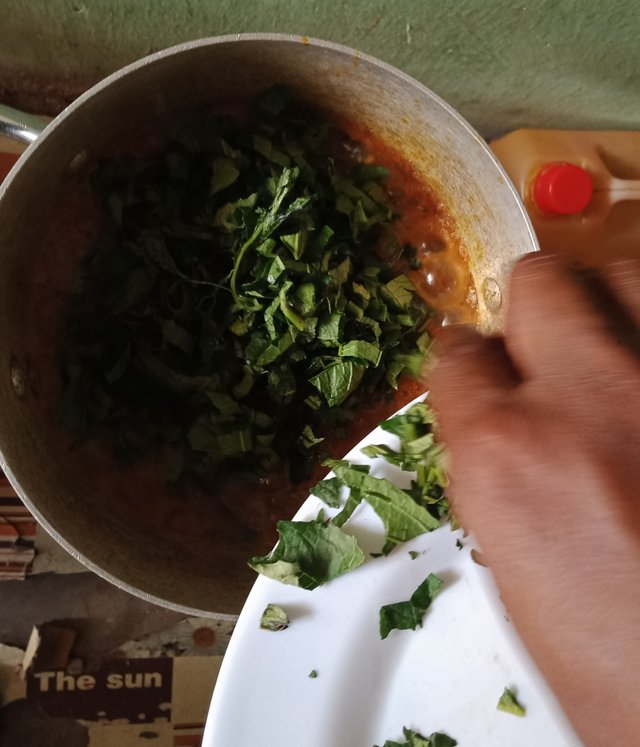 Immediately I added it, I brought it down from the fire to enable the heat of the pot cook it.
After making my soup I decided to make a little Garri (Eba) to eat it with it. In making Garri, the procedure is very simple.
Step 1: I put a cup of water on fire, and when the water boiled I turned it into a bowl.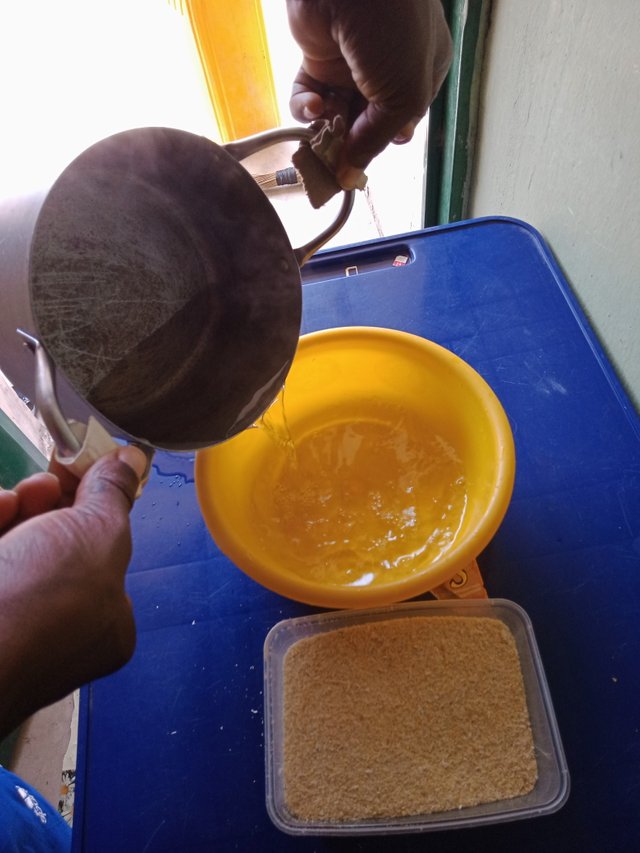 Step 2: After turning all the water, I now poured my Garri into the water and stirred it continuous untill I got exactly what I wanted.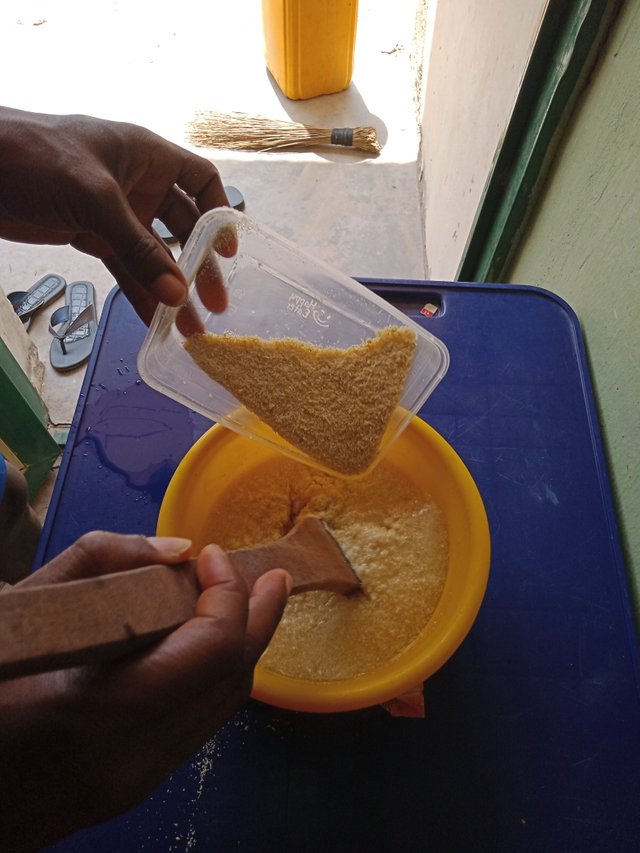 After all that, my food was finally ready for consumption and then I decided to dish it and show you guys the end product of our delicious meal.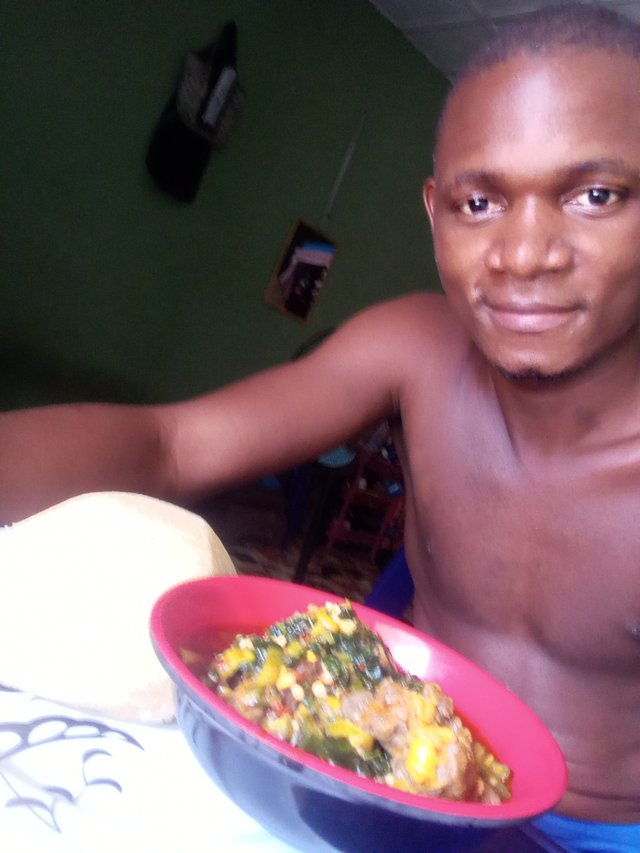 And that is how I was able to cook my Okro and Garri. For those who want to cook Okro soup, I believe I have been able to educate you guys on the procedure I use in mine.
Special mention
Cc: @steemcurator01
Cc: @steemcurator02
Cc: @ngoenyi
Cc: @focusnow
Cc: @whitestallion
Thanks for your time...