Steem foods! Chicken cheese roll.
Hello everybody! Hope y'll are doing great.
Today i'm going to share a recipe w you guys.
Sometimes we wonder what to cook in meal and asks the whole family what to took which is easy and also liked by everybody... Idk if this happens in your Family or not but this always happen in my family...
So today I am going to share a very easy recipe called CHICKEN CHEESE ROLL 🤤💘
Step 1:
CHICKEN RECIPE:
Take a pan and add 2 tbs oil, add 1 tbs ginger garlic paste stir for one min on high flame then add 1kg boneless chicken and fry it until colour changes then add Shan tikka masala (available in grocery stores) and mix it well and then add some yougurt/curd mix it till the water of yougurt dries up. Then turn off the flame and add a packet of fresh cream in it mix it and then again turn on the flame and let it cook for 2 mins
And your chicken is ready.
Step 2:
Take a packet of pita bread and cook it for 1 min on griddle then Make a first layer of already prepared chicken over bread then put a layer of mayonaise over chicken then add ketchup or Chilli garlic sauce. Add some sliced onions, cocumbers, mushroom or olives. And in the end sprinkle some crushed cheese on it.
And your meal is ready!!
Enjoy it with your friends and family ❤️🔥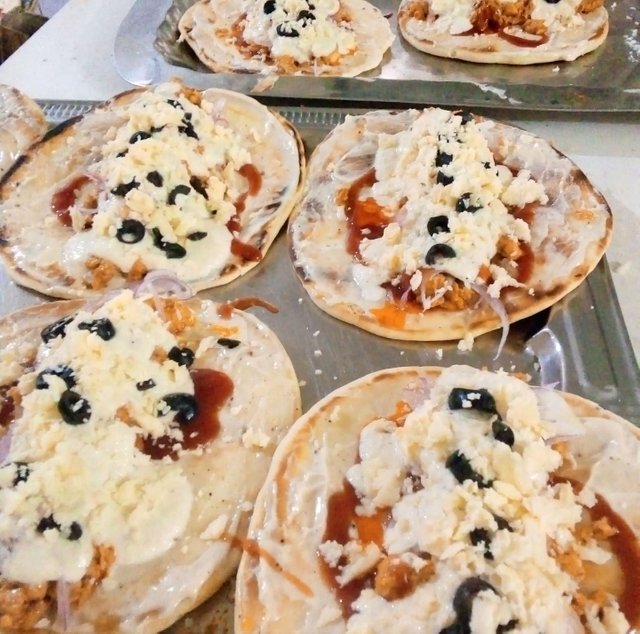 Guys if you want me to continue sharing recipes with you all then do vote me. Thank you ❤️