SteemFoods X Steemit Engagement Challenge Contest 4️⃣ | My Favorite Pizza Recipe 🍕 (QUICK PIZZA) BY: @maazmoid123
---
My Favorite Pizza Recipe 🍕
---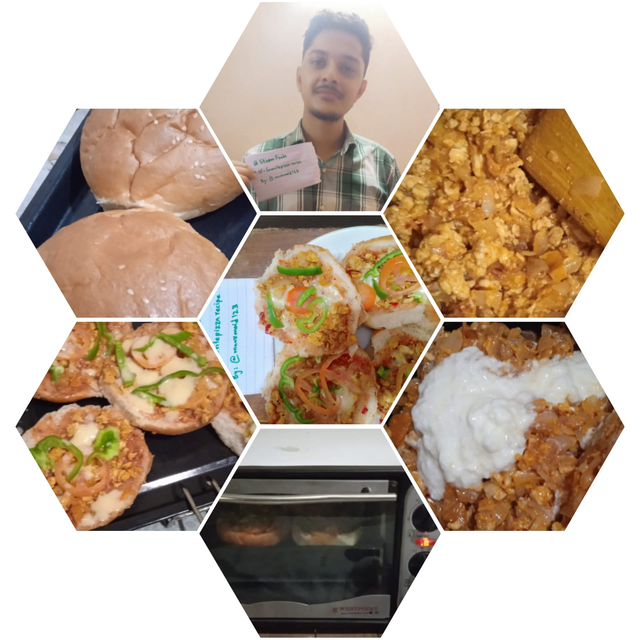 ---
Good day everyone. I hope you all are doing extremely well in your respective lives. So today, I will share with you all my favorite pizza recipes. This is my favorite pizza because it is very easy to make, and also, it does not take much time to make it.
Today I present you all the Quick Pizza. We have made a pizza sauce, and have bought the vegetables, chicken and some buns. Now follow up on the entire recipe.
---
Step 1: we take the pot and put some oil.
Step 2: Then we put the chicken in the pot.
Step 3: After that, we minced the onions and tomatoes and put them in the pot.
Step 4: We then put 1 teaspoon of salt, 2 spoons of spice, and 2 spoons of Zeera.
Step 5: Let it be put on the stove for some time and then put some yogurt. And now the minced chicken was ready to put in the buns to make a quick Pizza.
---
---
My mother did it. She is good at that process, so she made the chicken put in the buns to make a QUick pizza. And till that time I made a pizza sauce. which was quite easy to make as the step is shown below
---
Step 6: We just put the chilly flake and oregano, and the Pizza Sauce was ready.
---
---
Step 7: I put the cause, sliced tomatoes, cheese, and the minced cooked chicken on the bun.
---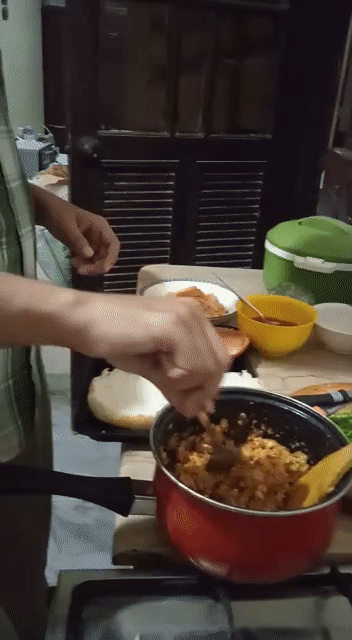 ---
Step 8: After it was made, we put those Quick Pizzas in an oven to heat it for a better taste.
---
---
And just like that the Quick Pizza is ready to eat.
---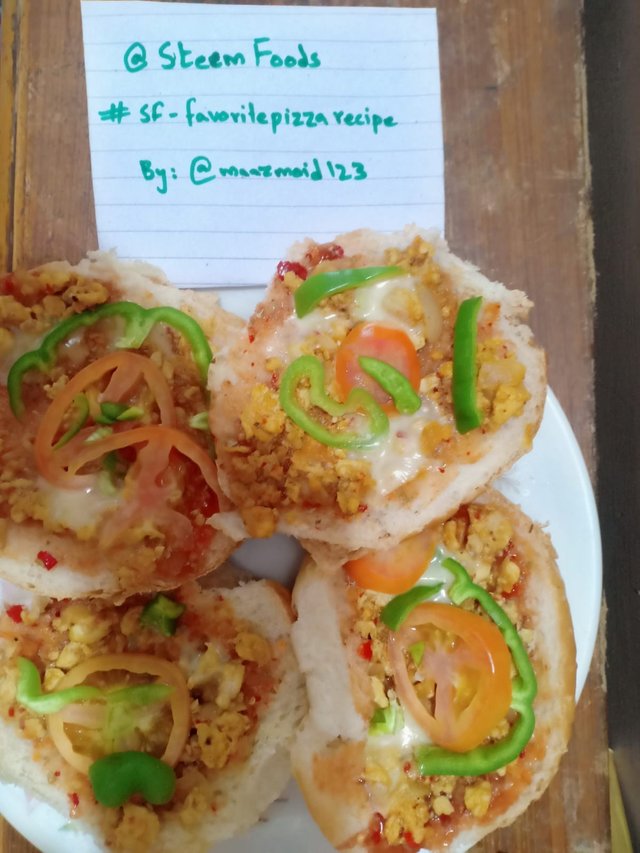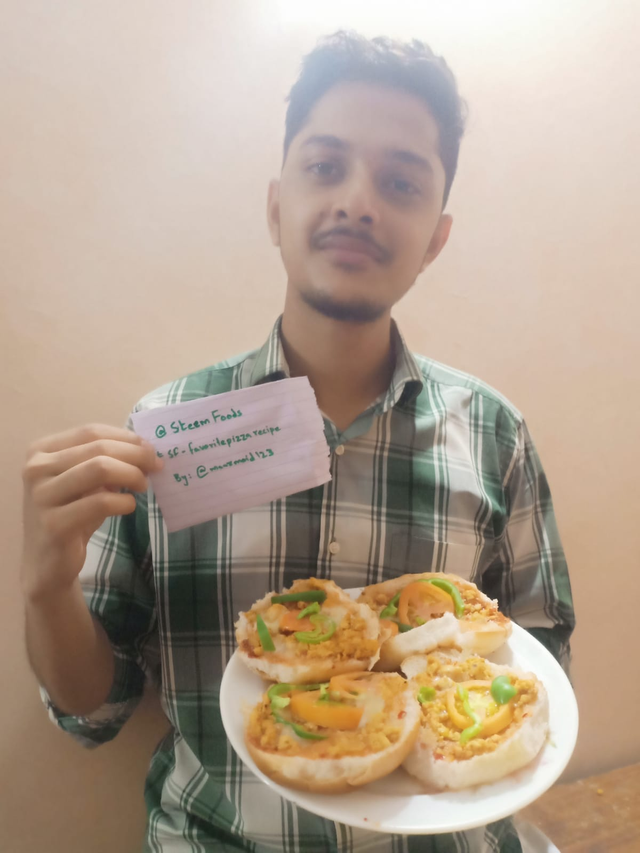 ---
Author: @maazmoid123
---

---