Food Diary Game Season 1: September 06-2021 | #sfcharity50pc | How to Cook Sauted Eggplant With Sausage - by @loloy2020
A Blessed day to all of us and to all SteemFoods Community Members!!!
To all Filipinos, Mabuhay!!!
This is my most recent post on the Steem Food community about its new contest, the Food Diary Game Season 1, which will allow all of us to demonstrate our daily activities involving items we make or simply linked to food, and I am delighted to share it here.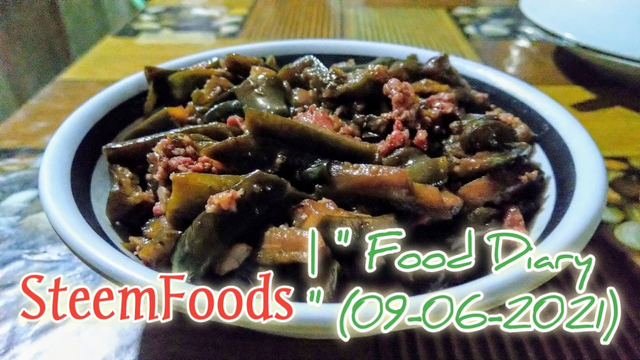 What I want to share here is my own version of Sauteed Eggplant with Sausage and how to cook it.
I am not a great cook, but I enjoy cooking, and I have cooked foods that is either new to me or that I have just invented, but thank God it tastes wonderful. Perhaps this is new to everyone, and hopefully, everyone will enjoy it and try their hand at cooking.
Vegetables are one of my favorite foods, and one of my favorites is eggplant, or what we call Talong in the Philippines. Early this morning, a child came into our house and sold some of her parents' vegetables, after which we purchased several eggplants. I decided to make it for our breakfast this morning.
Prepare the Ingredients:
Here are the ingredients and a simple method for making "Sauteed Eggplant with Sausage."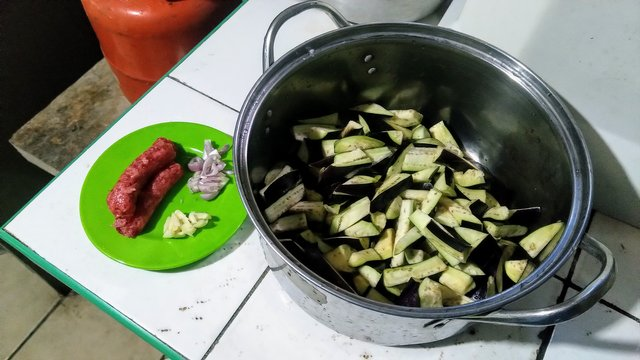 Oil and Soy Sauce
Onion and Garlic
Two Cups of Water
Longanisa (Sausage)
Salt and Seasonings
Sliced ​​Eggplants
Cooking Procedure:
Simply follow the steps below to prepare the Sauteed Eggplant with Sausage.
Add a little oil to a frying pan and heat it up.
Fry the onion and garlic until golden brown in the heated oil.
When the onion and garlic are golden browns, add the sausage and stir to combine.
When you see that it has thoroughly combined, add two cups of water and a small amount of soy sauce, cover, and cook for three minutes.
Taste it after three minutes and season it with salt and spice to enhance the flavor.
Finally, when the flavor is appropriate, add the sliced Eggplant and stir thoroughly, then cover.
If the Eggplant is still raw after three minutes, cover it again and wait for it to fry.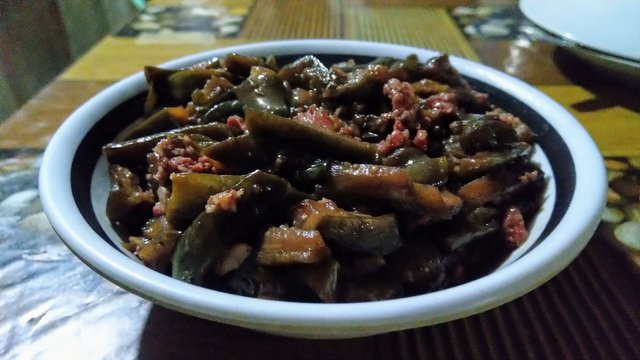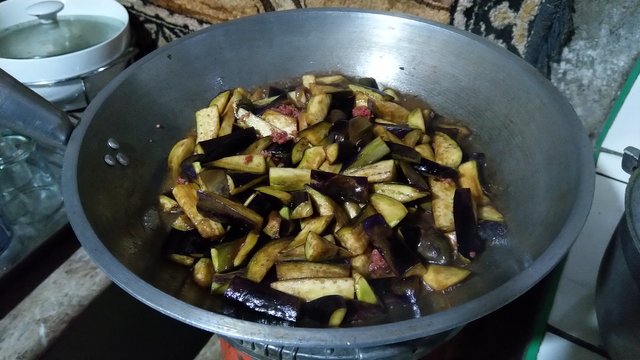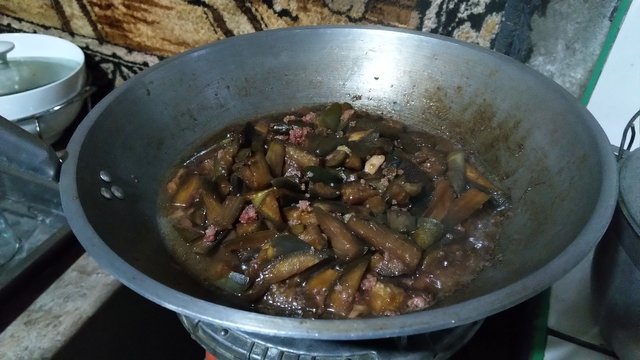 ---
Thank God for this food, I've finally completed preparing this "Sauteed Eggplant with Sausage" and it's time to eat. I tasted what I'd prepared and found it to be excellent and healthful. I hope you will try it at home and give feedback on how it turned out.
This would be all for today and thank you, everyone, for dropping by and until the next Food Diary Game post.
I set a 50% payout of this post to SteemFoods Charity.
Greetings to sir @alikoc07 and the rest of the SteemFoods Community team.
---
About the Author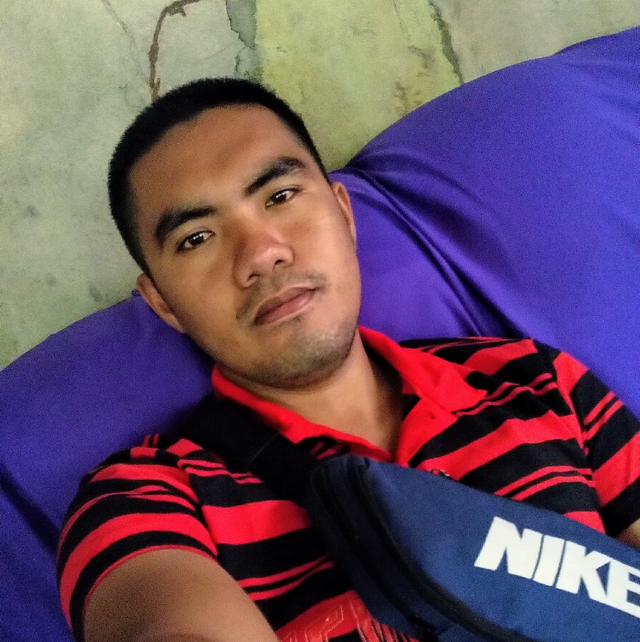 My real name is Romel, and I'm from Misamis Oriental, Mindanao, Philippines. I'm the Admin/Founder of the Steemit Philippines Community, and I thank God that our community is doing well and slowly increasing. I am a born-again Christian who enjoys performing God's work, such as the Feeding Mission for Children in the Philippines that our Team Volunteers are currently involved. I enjoy singing, I am not a particularly excellent vocalist, but I especially enjoy songs dedicated to God.
---
To God be all the Glory!!!

Gif Footer Credits to @baa.steemit
---

Footer credits to @kennyroy