How I cook White Rice and Stew
How I cook White Rice and Stew: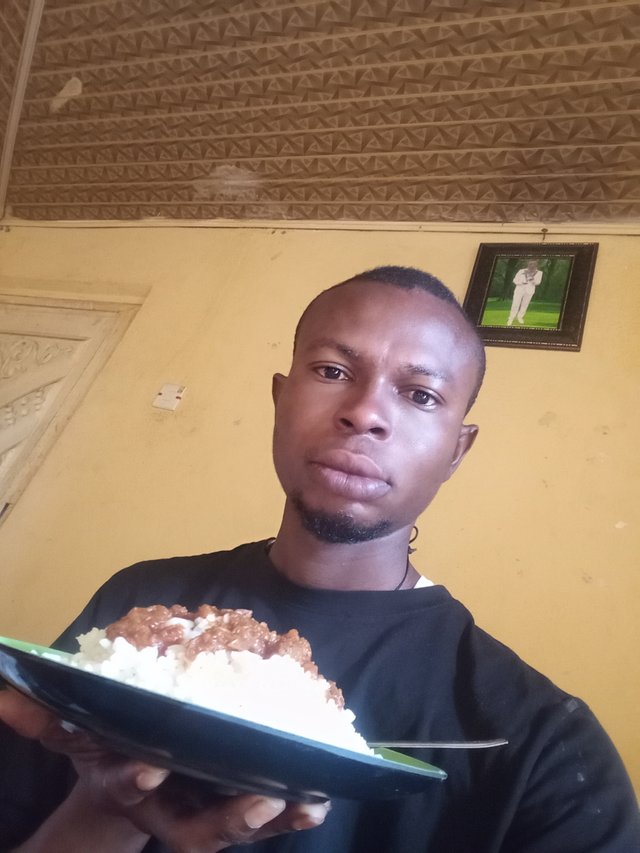 Greetings to you my lovely friends, I am sure that you're doing great. Today I'm here to show and also give you a details on how I cook White Rice and Stew which I believe will be of help to you.
Ingredients Used:
Meat
Fresh Tomatoes
Tin Tomato
Groundnut Oil
Onions
Fresh pepper
Maggi
Salt
Curry powder
Rice
Methods Used in Preparing The Ingredients Above:
I wash my meat before boiling it.
I wash and Grendel the fresh Pepper
I wash and Grendel some onions while some are slice
I wash and Grendel the fresh Tomatoes
How I cook the white rice was
Cooking of white rice is very easy what I did was;
I put the rice inside the pot and add water to it.
After boiling for 5minutes I bring it down and wash it.
After washing the rice I put it inside pot and add little water on it and put it back on fire.
How I cook the Stew:
Cooking the stew wasn't too difficult for me as it's something I usually do often. Below is the step that I used;
Step 1:
I put groundnut oil when the put is on fire and allow it to get hot for 1 minute.
Step 2:
I add my Grendel onions and fry it for about 1 minute.
Step 3:
I added my Grendel fresh Tomatoes and fried it until it get to the point that it become almost dry.
Step 4:
I added the Tin Tomato after adding the fresh tomatoes and fried the both of them together for 2 minute.
Step 5:
I then added my Grende fresh pepper.
Step 6:
I added Maggi,Curry powder, Salt and the slice onions and then before using spoon to mixed them.
Step 7:
I added the meat that I have already cook and then added small water to the stew of which i cover the pot an allow it to get stick before bringing the stew down.
Thank you for your wonderful time here I'm sure you have learn something............