Cheese and Rosemary Cookies | Not all cookies are sweet
It is common to think that when we talk about cookies, we think about sweet cookies. Chocolate filled cookies, chocolate chip cookies, coconut cookies, etc. I particularly like salty cookies because we can combine them with jams or sauces. A salty cookies with any kind of jam, makes the world of sweet and salty combine and explode in your mouth.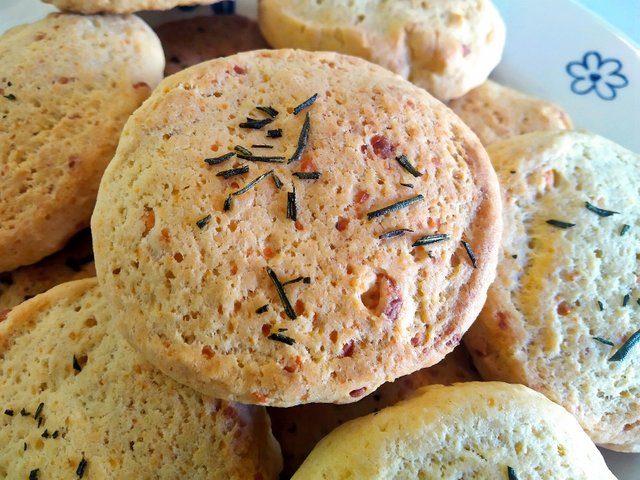 Wanting to make some different cookies at home, opt to make some white cheese and rosemary cookies. The cheese adds softness and flavor to the cookies, while the rosemary gives them such a pleasant aroma that by the time you are baking the cookies, all your neighbors will know about it. I like rosemary, but if you are one of those people who doesn't like rosemary, you can use oregano, paprika or whatever you want to give a more original touch to the cookies.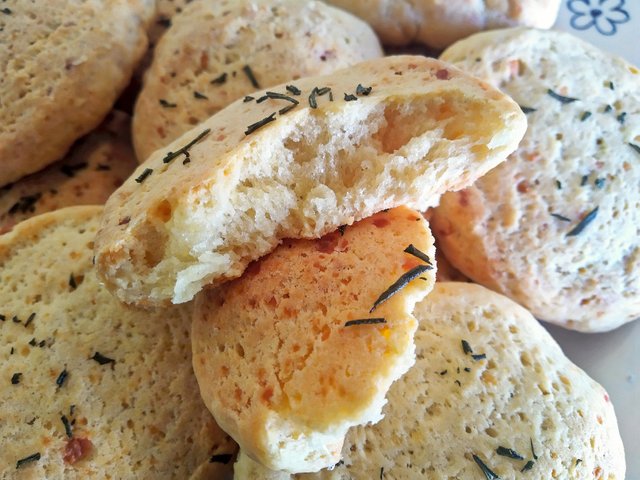 I used traditional white cheese from Venezuela, but you can use the cheese of your preference. Just keep in mind how easily the cheese you are going to use melts, because if it melts too easily, you will have a lot of moisture in the cookies. Thinking about it, you can substitute for Parmesan cheese or some matured cheese. It is time to prepare the cookies, look for the ingredients, prepare your table, which we are going to bake.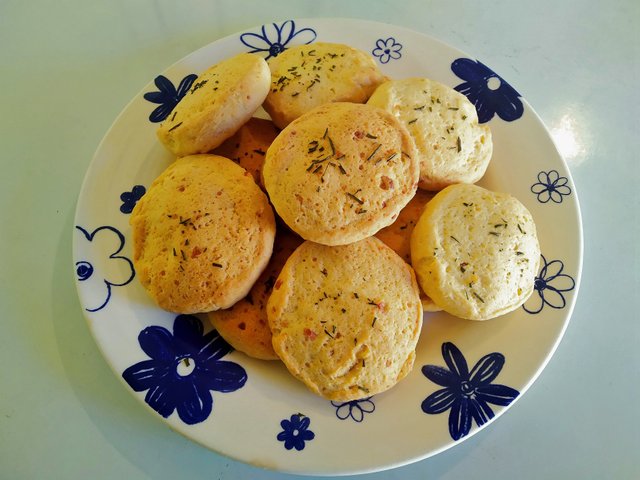 250g of wheat flour with baking powder
150gr white cheese
100gr of butter with salt
1 egg
Rosemary in necessary quantity
Note: if you are going to use Parmesan cheese, add only 80gr.

In a bowl, add 200gr of the wheat flour, the butter and the cheese. With the help of our hands, we begin to integrate until we obtain a dough.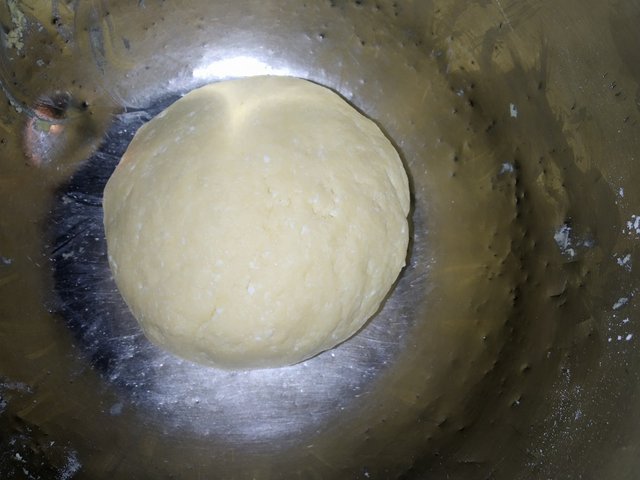 We break the dough a little and add an egg and integrate it very well. The dough will be a bit sticky, but don't worry.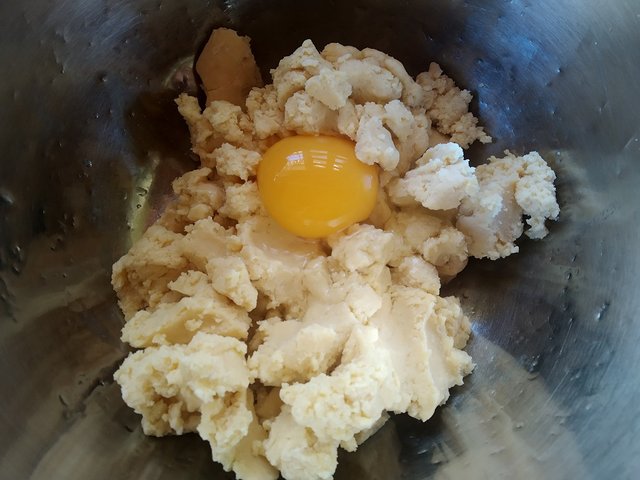 Add the remaining 50gr of flour and finish kneading well.
I did not add salt to the preparation, since the butter and cheese have enough salt.
We form a roll and take the dough to the fridge for the space of 30min, so that it gets hard.
With the help of a knife, cut portions of the roll and place them on a baking sheet.
Finely chop the rosemary and place it on top of the cookies.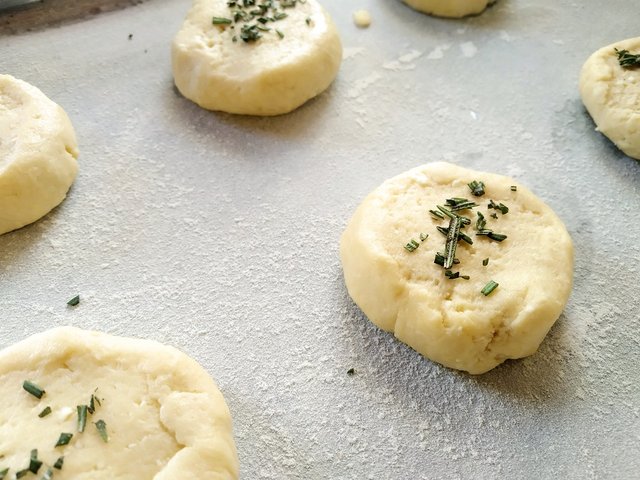 With the oven preheated to 180°C, bake the cookies until they are golden on the surface.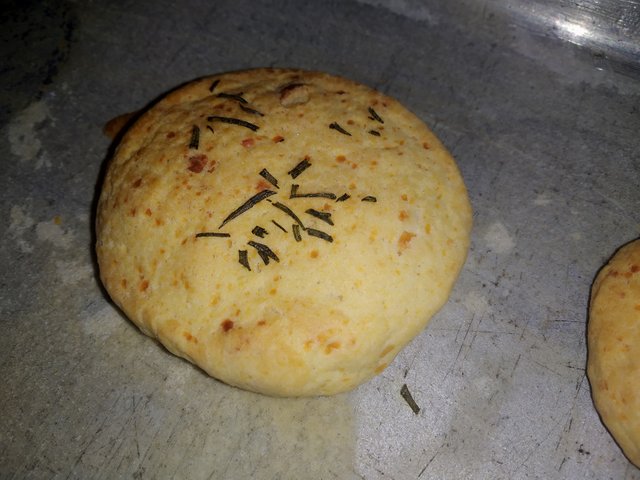 We have the cookies ready, you can accompany them with a garlic sauce, bacon or the one of your preference. If you are like me, I eat them slightly hot and a good glass of passion fruit juice. Tell me, what do you usually accompany the crackers with?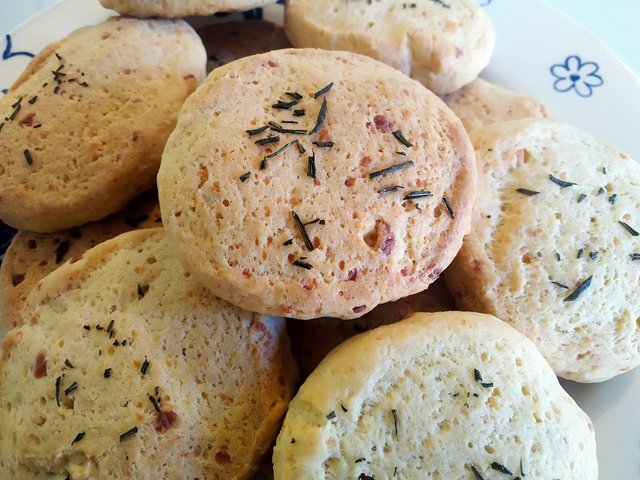 ---
All pictures were taken by me, with a Xiaomi Redmi 7 phone, without any edition. They were only compressed to facilitate the visualization of the content. The separators is an images taken from pixabay and cut out. Here they is, if you want to use cheese