SteemFoods Food Donation #3 | EXPRESSING ONE'S HAPPINESS AND GRATITUDE FOR A NOBLE ACT ON #SF-CHARITY, #STEEMFOODS CHARITY EVENT
Good morning fellow steemians, cooking buddies. It is such a wonderful feeling to be back again coz it's been quite long since I last made my post in the community for I was busy with work and taking care of my childrens need especially with regards to school matters and since I am all alone I have to work hard for them but now I'm back with overflowing happiness and joy for I received such a wonderful blessing from an unexpected people and community to be exact from the #SteemFoods Community and with the aid of our very own Asia's representative @bien who recommended me to Sir @alikoc07 the ever generous and active founder of #SteemFoods the charity act was made possible.
I was really wondering at first why Sir @alikoc07 would message me, what's in my mind at that day is I ask myself did I commit something or maybe asked why I am not active anymore in the community and upon reading his message I replied hurriedly for I want to know the reason. I am really surprised with overflowing emotions at that time when Sir @alikoc07 said that I am one of those 3 active user in the community who is choosen for the #sf-charity act and he will send a 2 sbd for me to buy foods or groceries. Not easy at first since I don't have any knowledge in converting my sbd or steem in my own currency but with the aid of Sir @marlon82 who willingly accommodated me in my problem on the conversion matter then voila I was able to get the amount I need for shopping.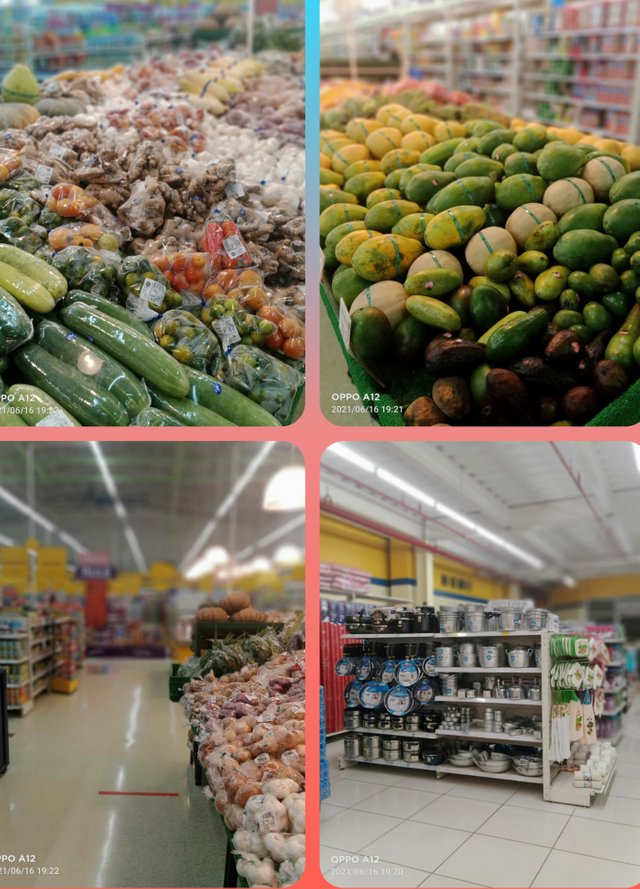 Right then and there I went off for shopping.
The grocery store is just a ride away from my home and since I was not able to join the contest for I am not qualified 😊it's also my way of promoting my favorite Supermarket store which is the Savemore Supermaket. It is one the cleanest and very spacious supermaket and the staff are very accommodating, I have once worked here as a cashier and they really pay good it's just that they don't keep long contracts here but overall the supermarket is really commendable to all buyers for they have all that you need and want. They have the freshes vegetables, fruits and meat from pork, chickenn and beef and also fish.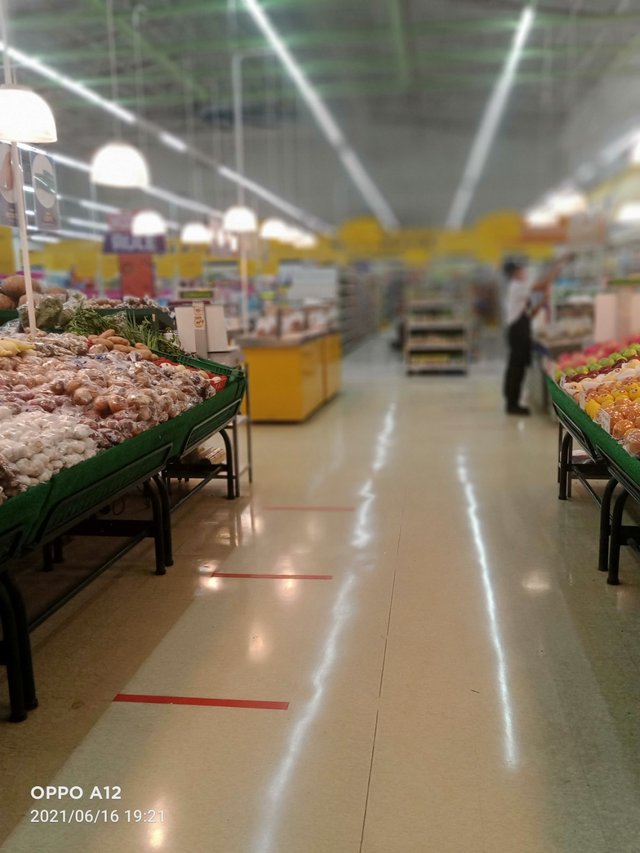 Enough of that, I would love to show you what are the goods that I bought from the supermaket. Mostly that things that I bought is our basic needs vegetables, fruits, meat, canned goods, noodles, biscuit for my little one Jacob, detergent soap for washing and grooming shampoo and alcohol.😊
He really love the cookies that I bought. Thank you so much Sir.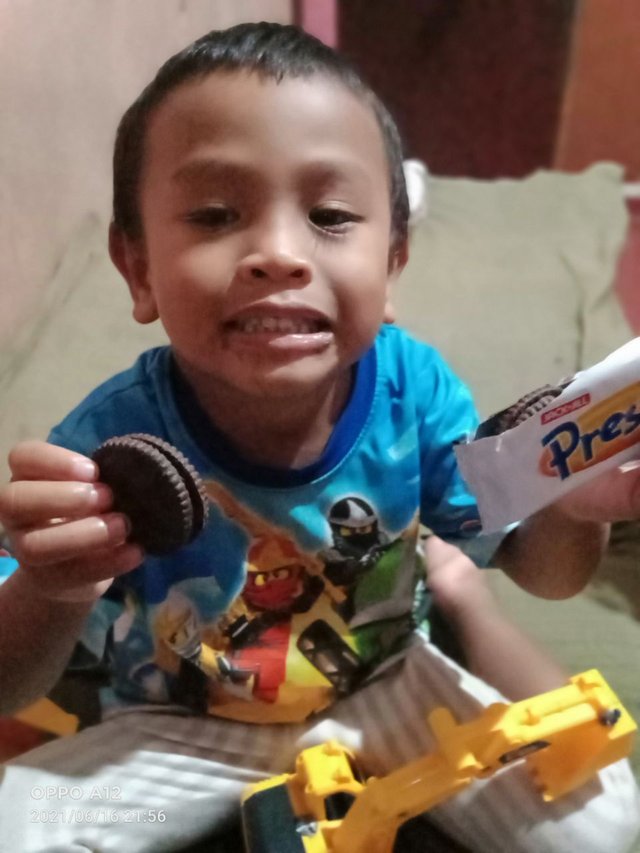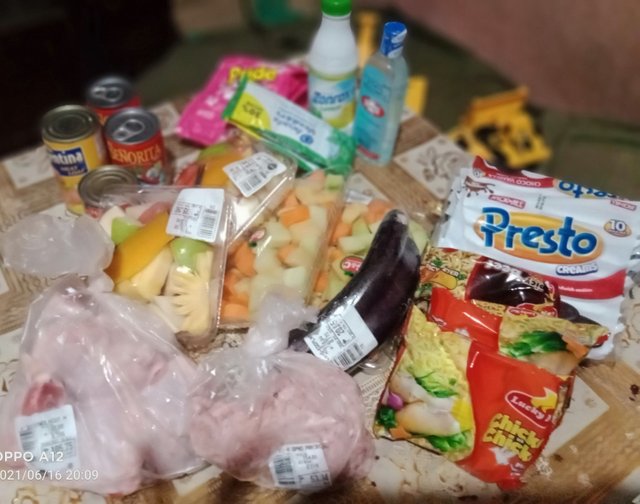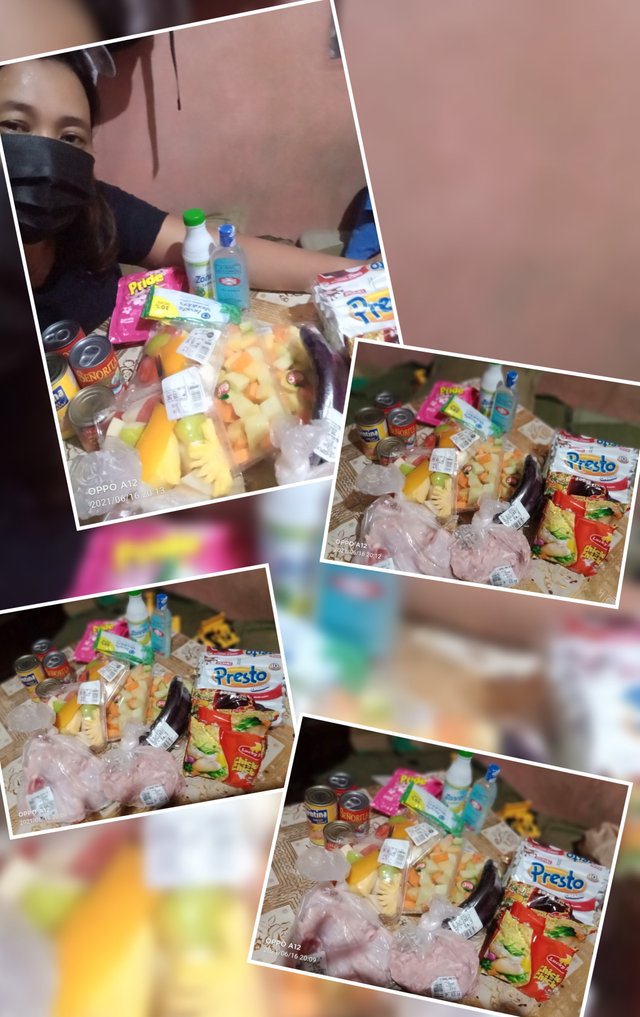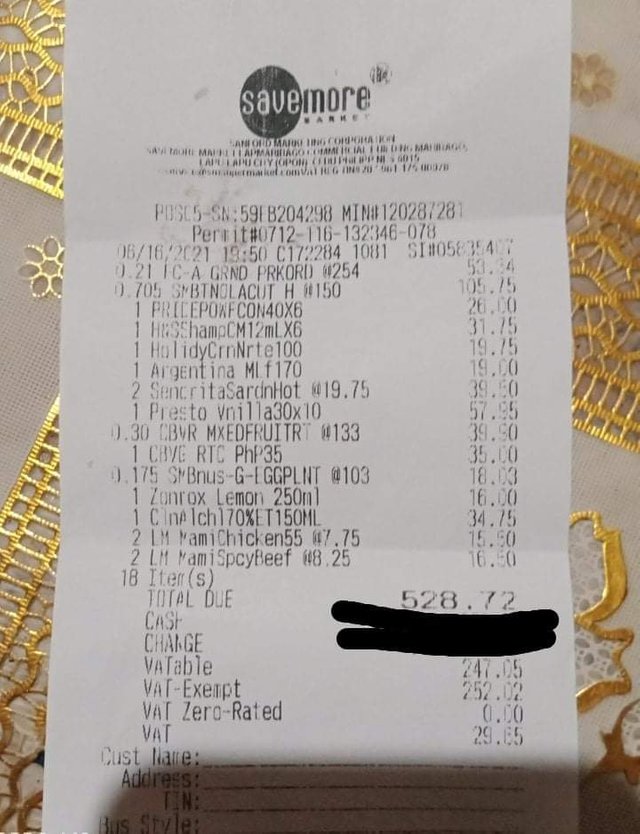 Amounting of 528 pesos in total and I'm happy, for it really save the day the groceries that I bought has really helped a me a lot for I actually have worries on what to cook for meals on the following day and good to know that with a snap on my hand I can easily prepare good meals for my children. I'll post it in my next blog on what kind of style I made in the meat that I brought for the sf-charity.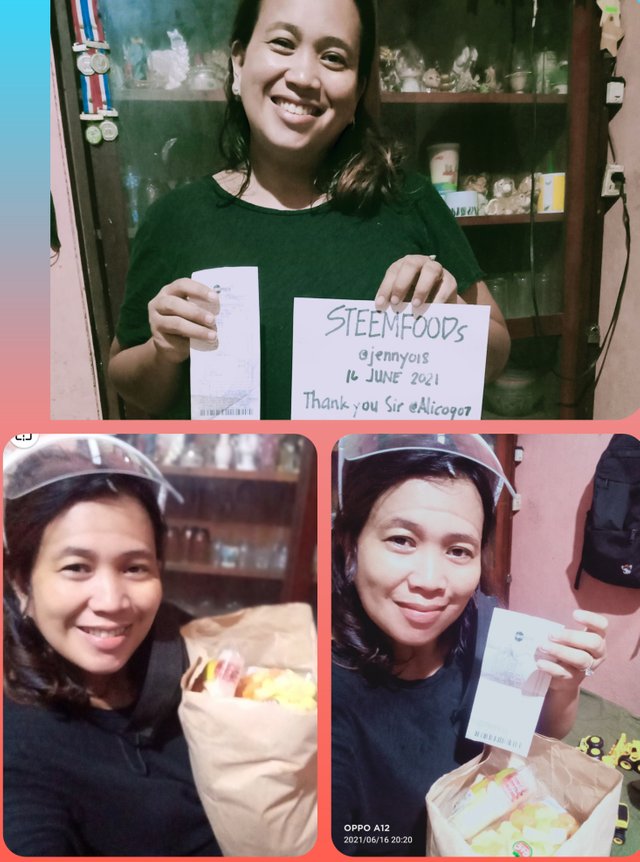 In general, I would like to express my deepest and warmest gratitude to the people behind the #sf-charity act, to Sir @alikoc07 I can't contain my happiness til today for the overflowing support that you have given to the #SteemFoods community and for that allow me to say THANK YOU SO MUCH FOR THE GENEROSITY AND SUPPORT WE GET IN THE COMMUNITY ALWAYS may you'll be rewarded for your kind act.
As always,
Lala @jenny018😘