Best turkey kebab in town |Streetfood Contest Entry
Hello, Steemian friends, wherever you are, how are you, everyone, I hope you are all doing well and always happy in the steemfoods community around the world
My Favorite Street Food
On today's occasion I would like to present a street restaurant that sells favorite appetizers, this restaurant has been selling on the side of the road for a long time, this restaurant is called the best friend of turkey kebab.
Everyone in my city has recognized this restaurant because it tastes quite delicious.
Incidentally, today I visited the restaurant to buy some kebabs which I will bring home to my beloved family ..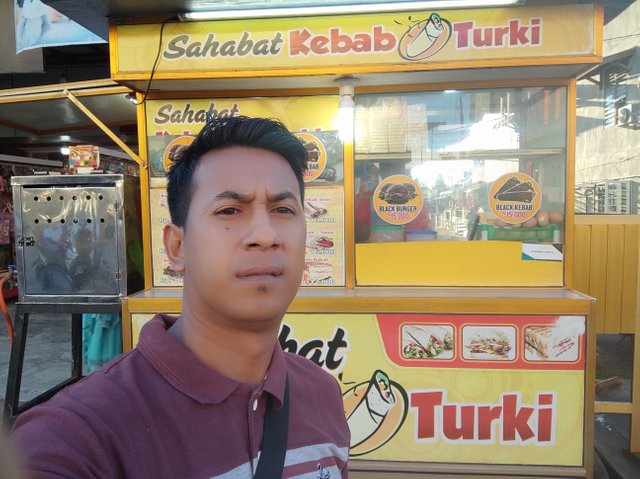 The delicious taste of this kebab lies in the cow skin bread which has been processed in such a way as to produce a very delicious kebab with a combination of mustard greens, tomatoes, and sauce plus finely chopped meat, of course it tastes very delicious.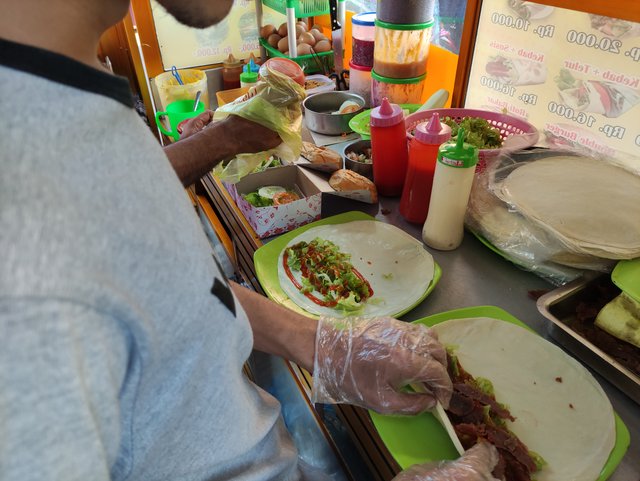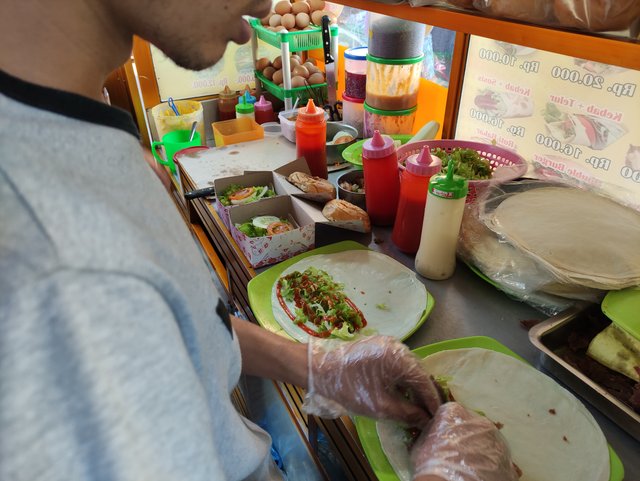 The process of making kebabs in the early stages
The skin of the kebab is put in finely chopped mustard leaves, tomatoes, which have been sliced, cucumber that has been sliced, then smeared with sauce, then rolled into 1 and ready to proceed to the next stage.
Cooking process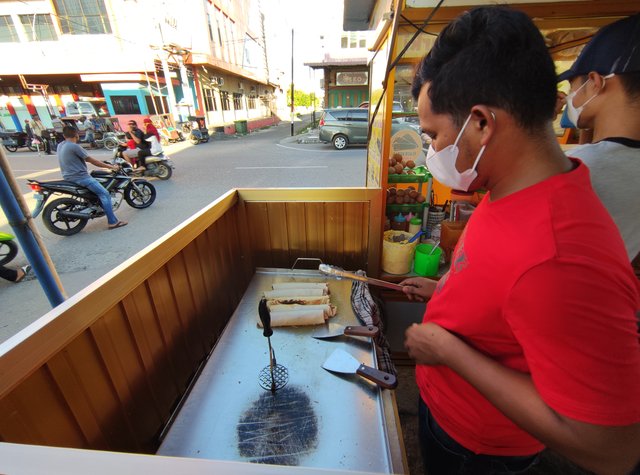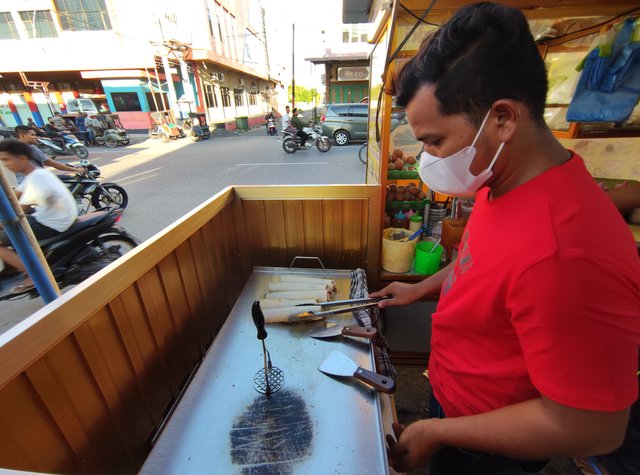 After the kebabs are rolled up when the cooking process is where this process will determine the last choice, it must be careful so that this kebab is not burned down. At this restaurant there are several menu choices offered, namely ...:
menu list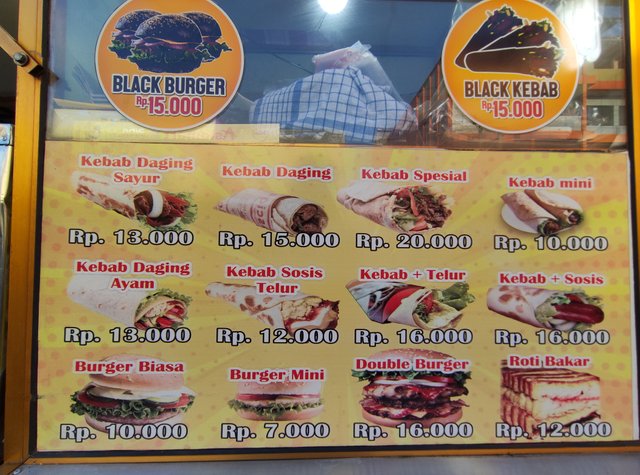 | camera Picture | smartphone |
| --- | --- |
| menu list | price |
| Vegetable meat kebabs | $ 0.884 |
| Meat kebab | $1.02 |
| Special meat kebab | $1.36 |
| Mini Kebab | $0.68 |
| Chicken kebab | $0.884 |
| Egg sausage meat kebab | $0.816 |
| Kebab + egg | $1.088 |
| Kebab + sausage | $1.088 |
| The usual burger | $0.68 |
| Mini Buerger | $0.476 |
| Double burger | $1.088 |
| Toast | $0.816 |
location guide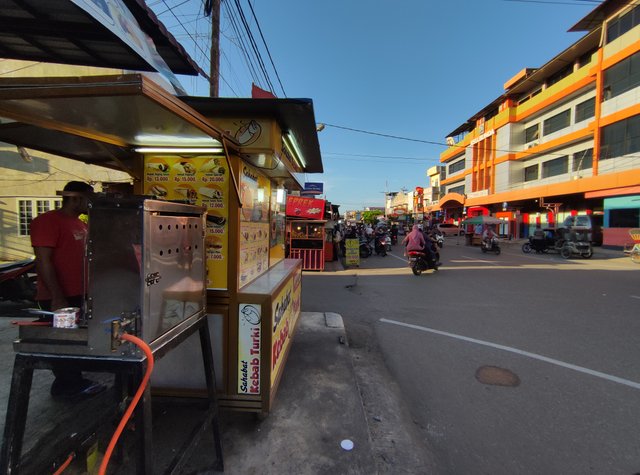 https://maps.app.goo.gl/LUBVLgb2C3SEyXTU8
EXTERIOR DISPLAY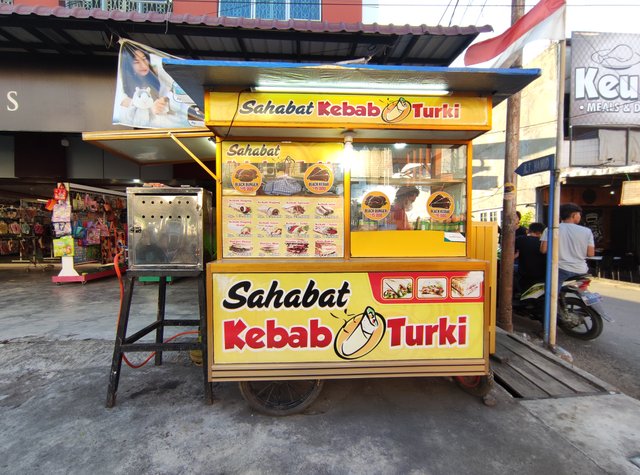 The front side of the turkey kebab friend restaurant, looks very minimalist design with a cart length of 2 meters.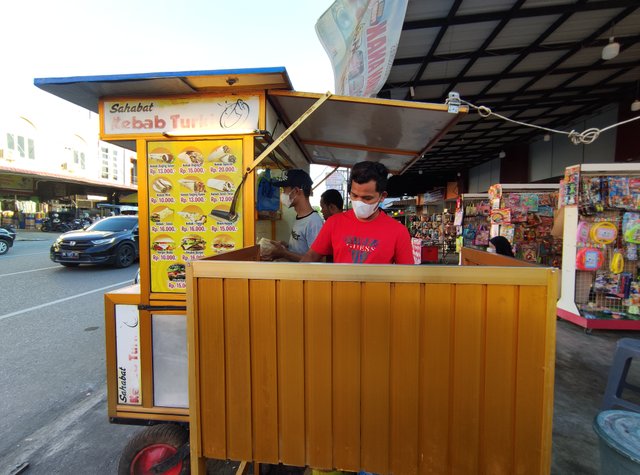 View from the side of the restaurant's friends kebab turkey.
INTERIOR DISPLAY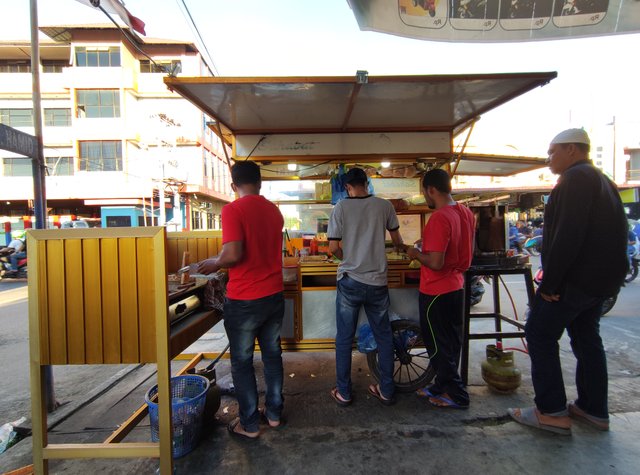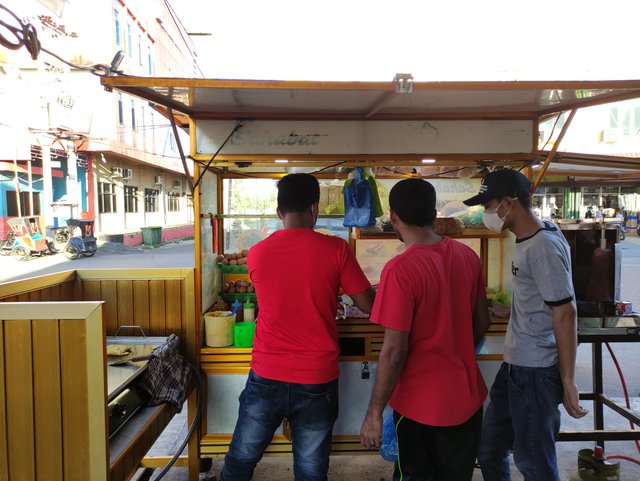 Inside view of the restaurant's friends kebab turkey.
Looks very minimalistic and simple but has a very busy customer base.
After finishing the payment, I headed home to enjoy kebabs with my beloved family.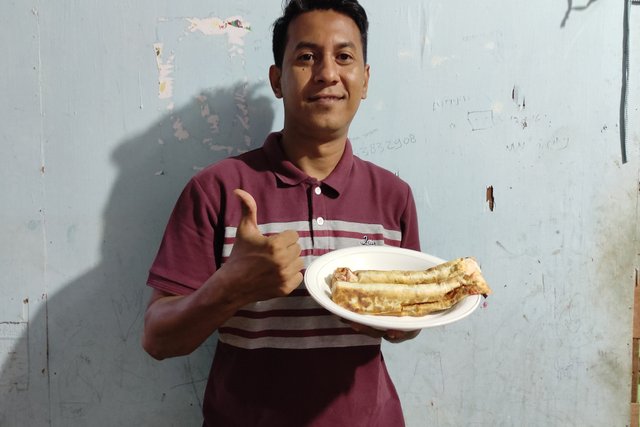 Favorite Menu and the reason why turkey kebab best friend restaurant is my favorite street food
Of the many menus available, the one I like the most is the beef kebab, because it has a more natural taste, the beef is also very tasty even though it has been coated with other spices. the seasoning is well absorbed, the taste and aroma of the meat does not disappear as well as the taste of vegetables and other seasonings. that's why I love this menu so much.
And that's it for the Entry Steemfoods Favorite street food restaurant highlighting says favorite appetizers. Thank you for the support and I hope you all like it.