Steem Foods | Filipino Foods
Last night I tried to cook Kare-kare (a pork stew complemented with a thick savory peanut sauce) for the first time. My husband suggested if I could cook this dish which we both tried first time together when we were still dating in 2019.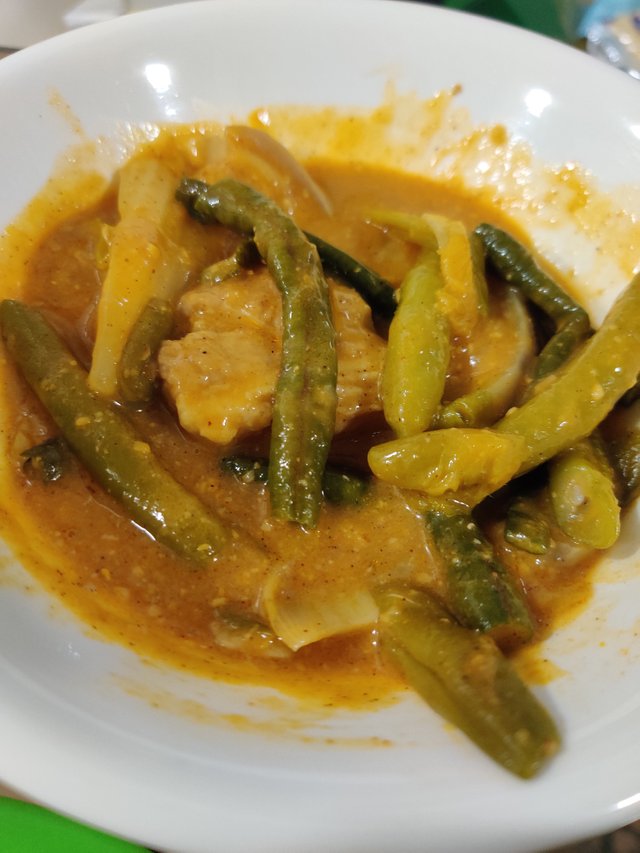 It wasn't tasty as the restaurant but my husband still likes it. And I think I do to. 😁
But on that night, I was craving to have vegetables and so I made my self satisfied too. I made my special vegetable lumpia (spring roll). This doesn't look good but it taste sooo good especially with my favorite heinz ketchup and hanging rice. 😋
'till next foodie time!