Experimental Recipe— Tuna With Mushroom, Cabbage, & Pineapples by @el-dee-are-es
Today I'll be sharing with you this recipe that I've been happily cooking for my family ever since I learned how to play in the kitchen. I experimented at this because I love tuna. And, this dish has been continuously evolving through the years. I don't want to stop until perfection is achieved. Originally, my only ingredients are tuna ( the famous flakes in oil during that time), onions, soy sauce, and lime juice or calamansi. At 2014, I think of adding a vegetable so I put cabbage. Then as far as I remember, at 2015, I replaced the kind of tuna and upgraded to a high quality because I had a regular job and had enough budget haha. Also, the sourness of lime juice doesn't seem to complement with the other ingredients so I substituted it with pineapples to add a little bit of sweetness as well. I put chilis to add extra kick. I even tried adding corn kernels. However, I feel bloated every time I add it so I removed it from the list.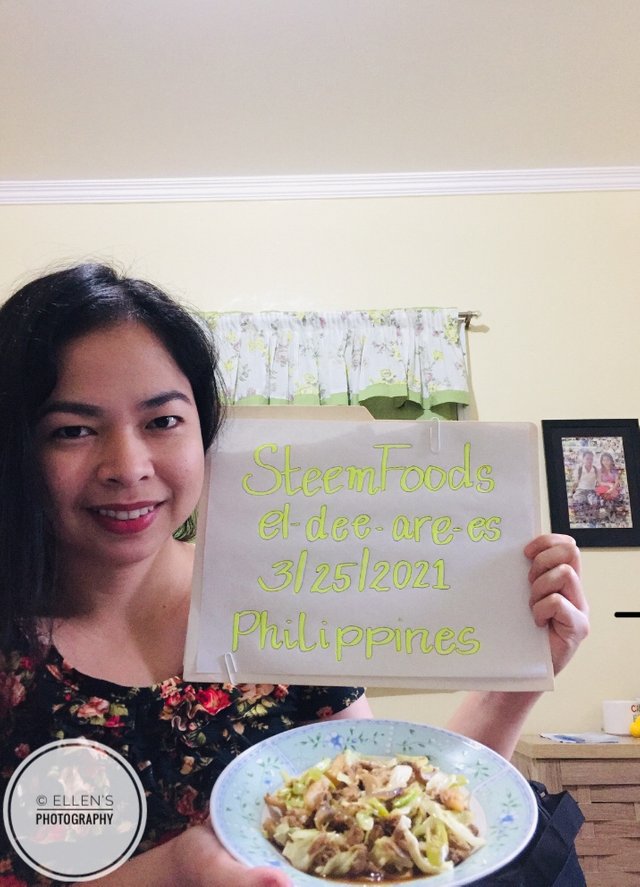 My latest revision is yesterday. Due to shortage of stocks of the main ingredient, tuna, I was forced to think of a way on how to make my recipe sufficient for my housemates. I usually use two cans. Then, it's a blessing when I saw the can of button mushrooms in the kitchen pantry! Lately, I have watched a video that mushroom is a good meat replacement because it has a savory and umami flavor similar to meat. So, I grabbed and tried blending it in.
INGREDIENTS
1 can Tuna (Look for the chunks in olive oil)
1 small chopped cabbage
1 can of button mushrooms, sliced
61 g or 1 small pouch of pineapple tidbits, drained
3 cloves chopped garlic
1 medium size sliced red onion
1 tsp ground black pepper
6 tbsp soy sauce
2 pcs green chilis, chopped
PROCEDURE
Heat a pan over low heat then pour a little bit oil of the canned tuna. Be careful of the oil splashes.
Sauté the garlic and onion until softened.
*Throw in the mushroom and sauté for 3 minutes.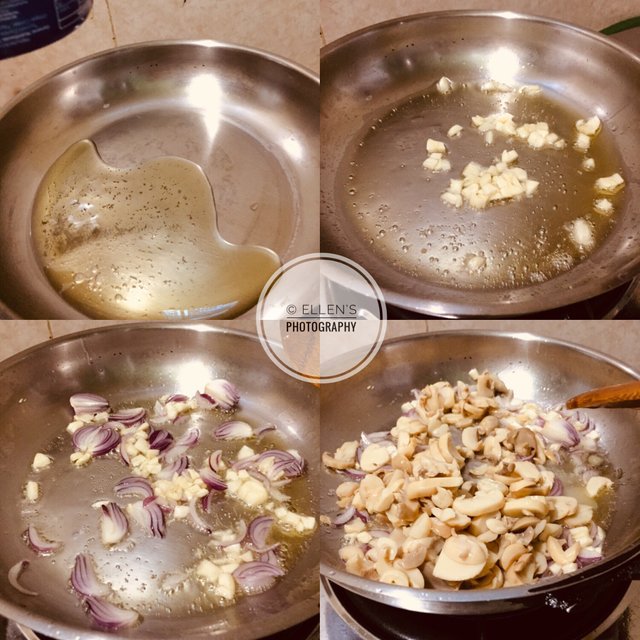 Add the main ingredient, tuna, and season it with ground black pepper and 3 tbsp soy sauce. Stir and let simmer for 2-3 minutes.
Integrate the pineapple tidbits and green chilis. Simmer for only a minute.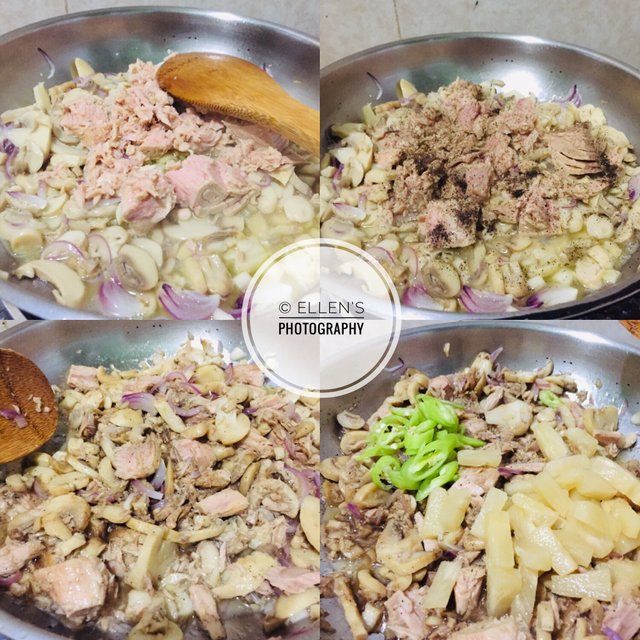 Add the chopped cabbage, drizzle with 3 tbsp of soy sauce and tossed for 2- 3 minutes or until the cabbage is a bit wilted but remember not to over cook. It's nice if you preserve some crunchiness of the vegetable.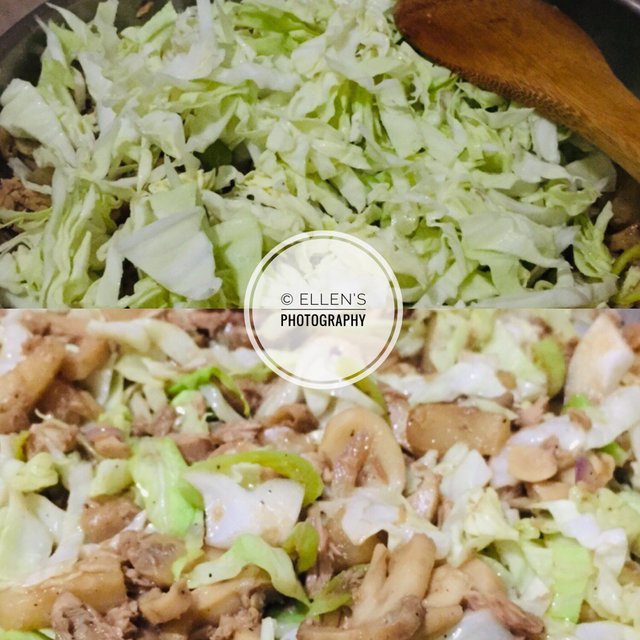 Turn off the heat and transfer to a serving plate or bowl.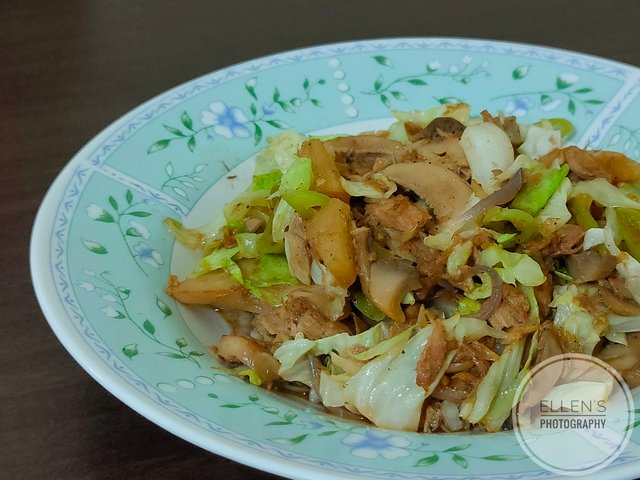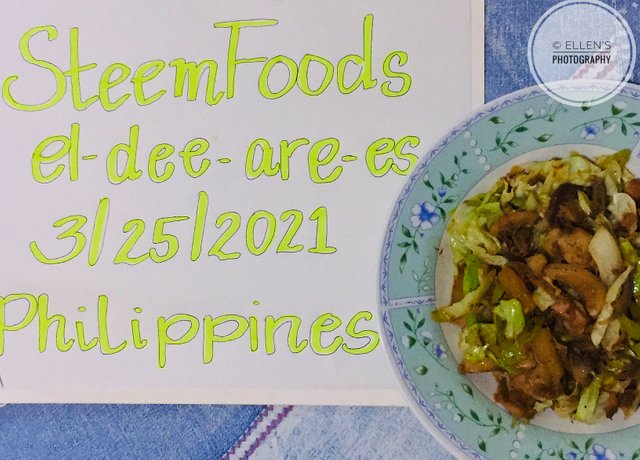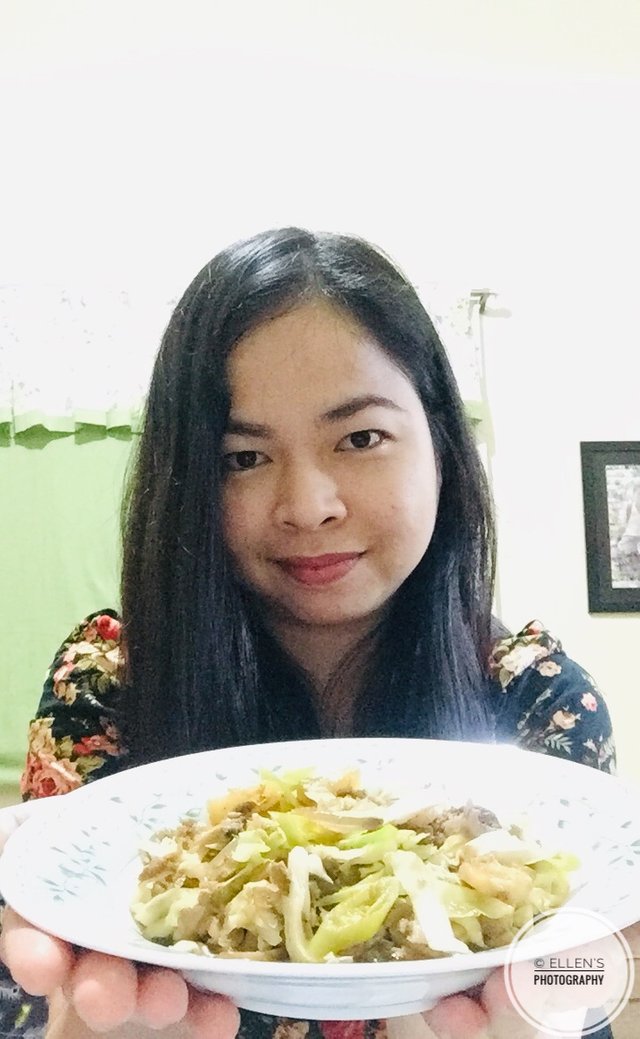 Easy right? By the way, this is good for 6-7 servings. My husband who's my constant judge said that it's perfectly delicious. I got the perfect saltiness and spices. Mushroom really gives the umami flavor even without using MSG. His opinion is what matters the most for me.
I hope you'll like it too. You can try this for lunch or supper. Thank you for reading!