Steemfoods contest-19-| Prepare a Special Cake For Mother's day by ammyy
Hello everyone.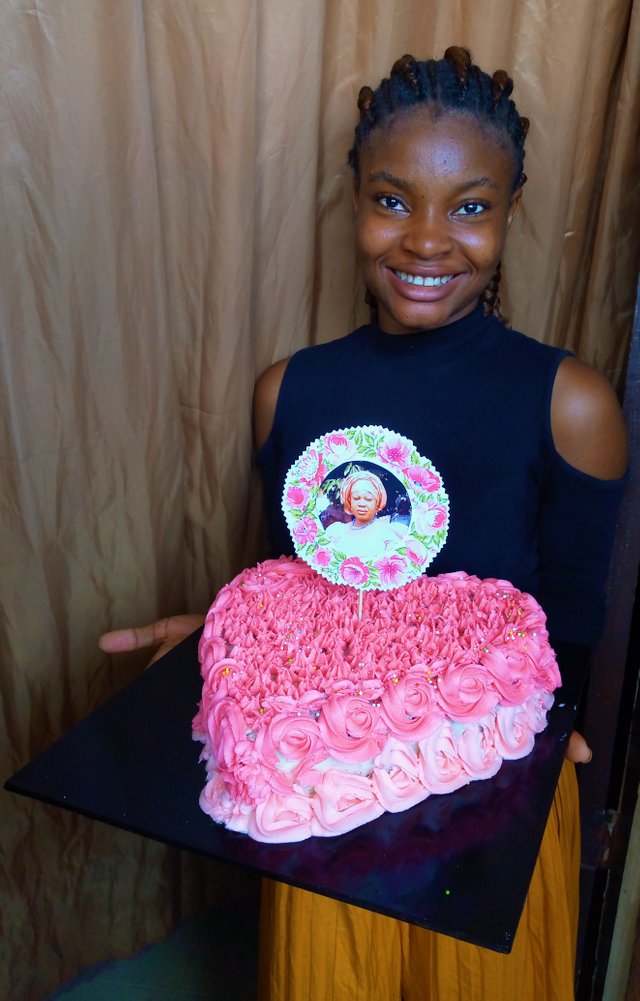 Today I will be preparing a special cake for my mum called CHOCOLATE VELVET CAKE to celebrating mother's day. Mothers are the best and we cannot do without them. This cake is so special to me.
Here are the ingredients:
4 CUPS OF FLOUR
500GRAMS OF UNSALTED BUTTER
5 RAW EGGS
2 CUPS OF COCOA FLOUR
2 TABLESPOONS OF BAKING SODA
2 TABLESPOONS OF BAKING POWDER
1 TABLESPOON OF RED FOOD COLOURING
2 TABLESPOONS OF APPLE CIDERS VINEGAR
1 TABLE SPOON OF WHITE VINEGAR
2 CUPS OF MILK
500 GRAMS OF CASTER SUGAR
500 GRAMS OF ICING SUGAR
1 TABLESPOON OF VANILA EXTRACT
HALF TEASPOON OF SALT
1 CUP OF WARM WATER
PINK COLORING FOR ICING
METHOD
1.MELT 250 GRAMS OF BUTTER AND SET ASIDE TO COOL COMPLETELY.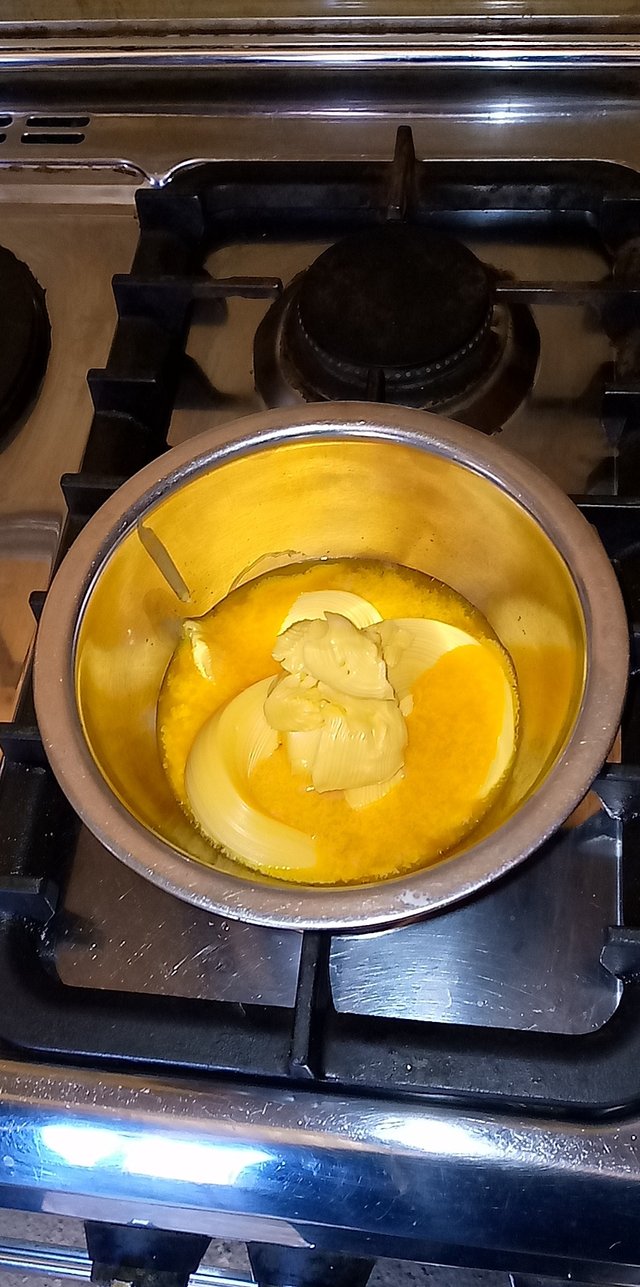 2SIEVE YOUR FLOUR INTO A BOWL.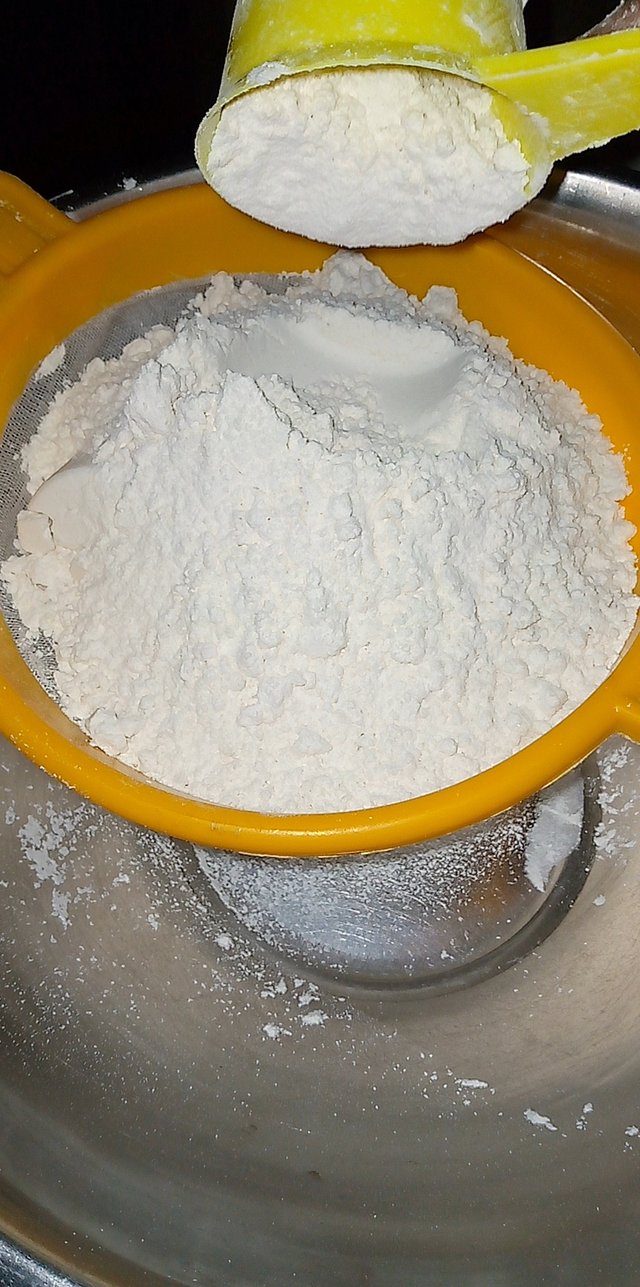 3.ADD YOUR COCOA POWDER INTO THE BOWL.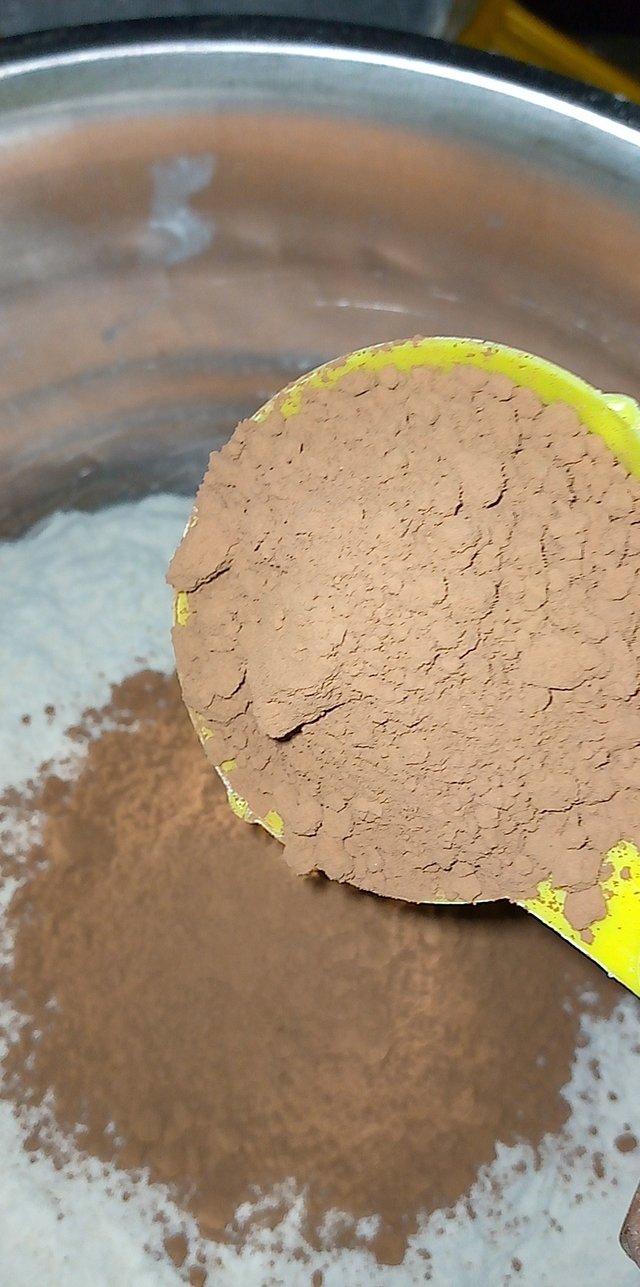 4.ADD YOUR BAKING POWDER, BAKING SODA AND SALT INTO THE BOWL.
5.MIX THE DRY INGREDIENTS TOGETHER
6.BREAK YOUR EGGS IN A DIFFERENT BOWL AND ADD YOUR SUGAR INTO THE BOWL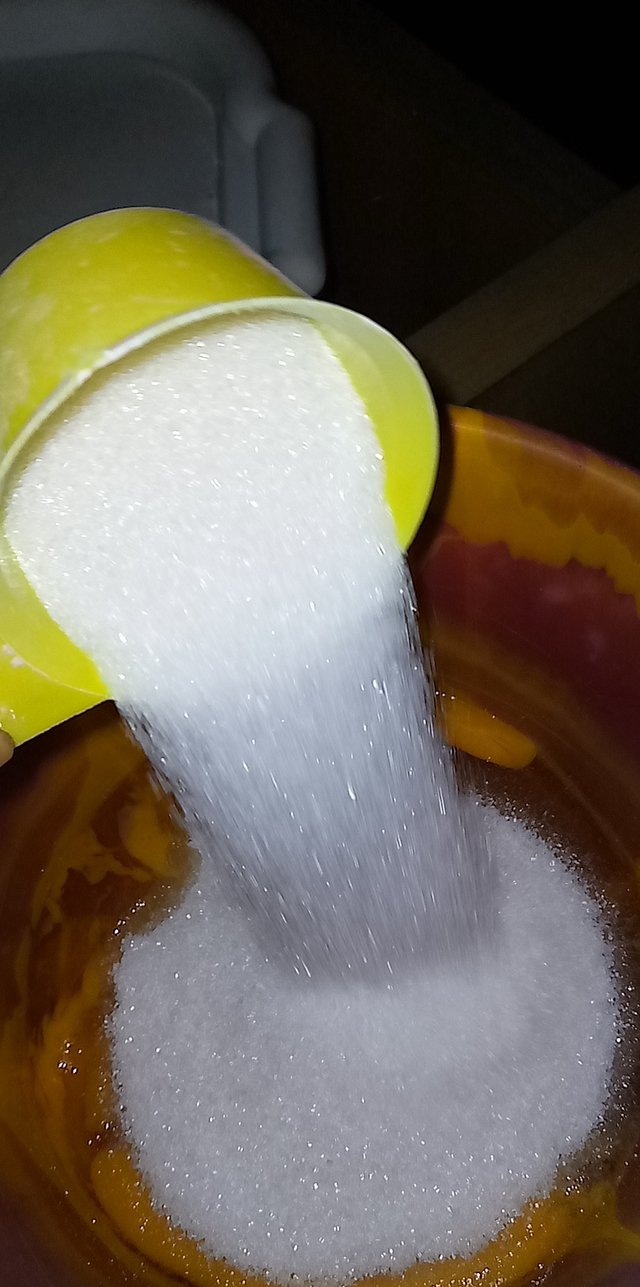 7.WHISK TILL IT IS FLUFFY AND WELL MIXED
8.POUR YOUR MILK IN A DIFFERENT BOWL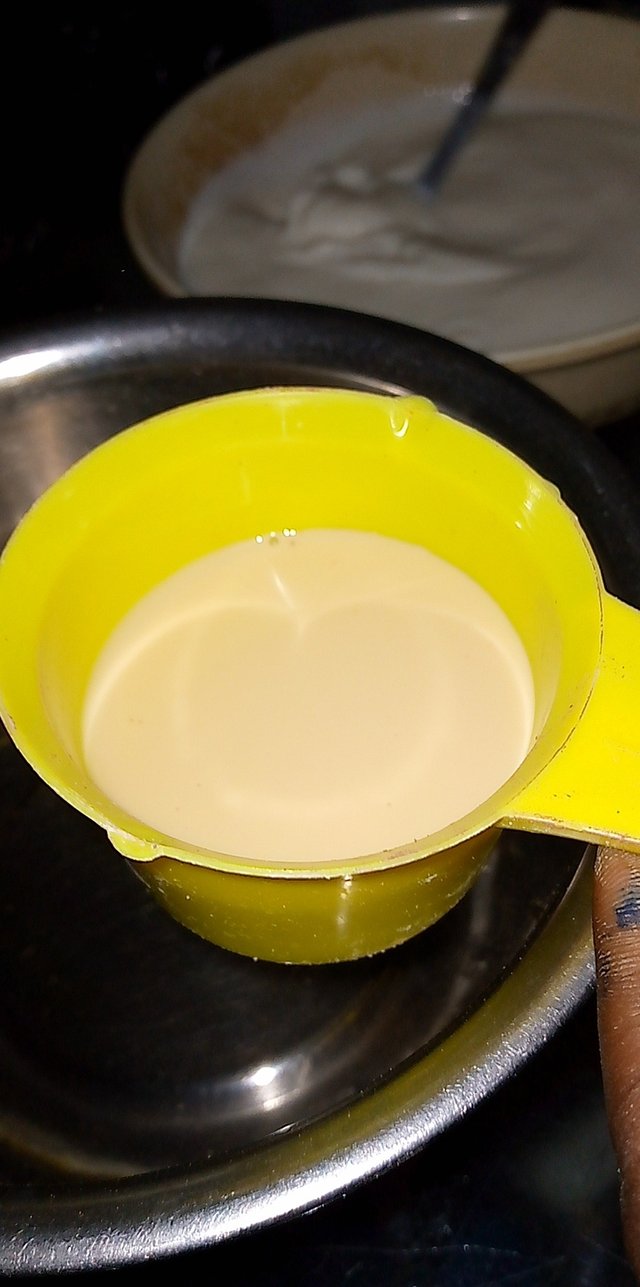 9.ADD THE WHITE VINEGAR AND APPLE CIDER VINEGAR AND LET IT SIT FOR 10 MINUTES
10.ADD YOUR RED FOOD COLORING INTO THE MILK AND VANILLA FLAVOR AND MIX TOGETHER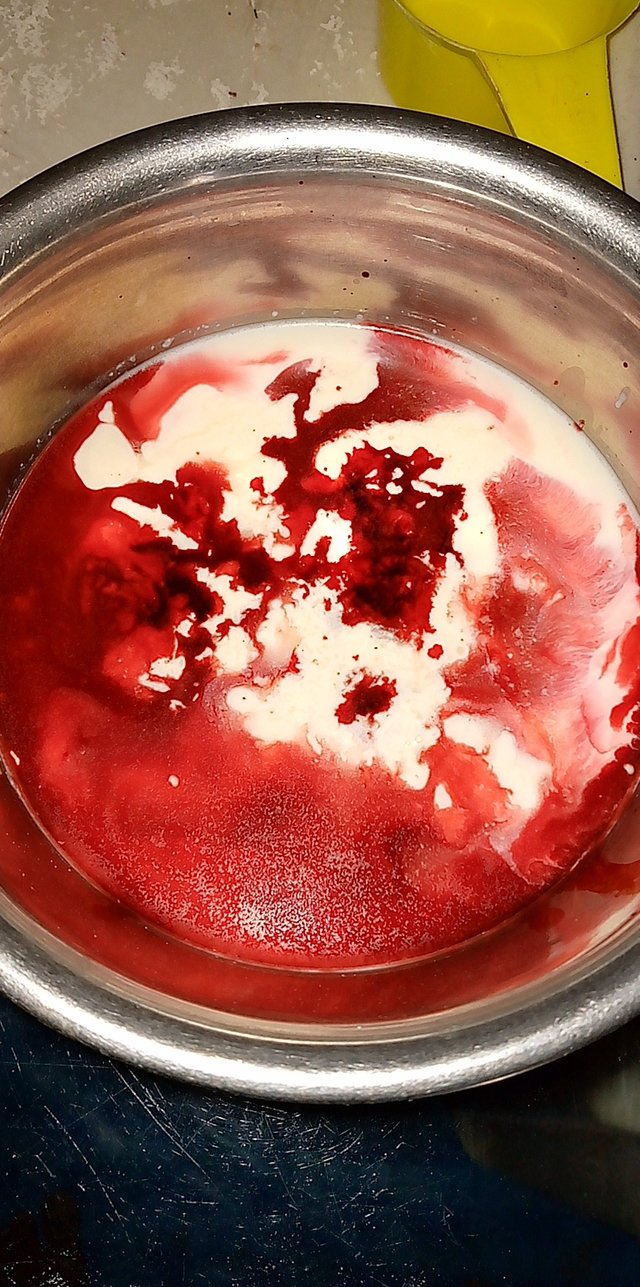 11.MIX THE MELTED BUTTER TOGETHER WITH THE EGG MIX.
12.THEN ADD THE MILK INTO THE MIXTURE
13.MIX THE LIQUID MIXTURE INTO THE DRY INGREDIENTS AND MIX WELL TO AVOID LUMPS,ADD THE WARM WATER IF NEEDED.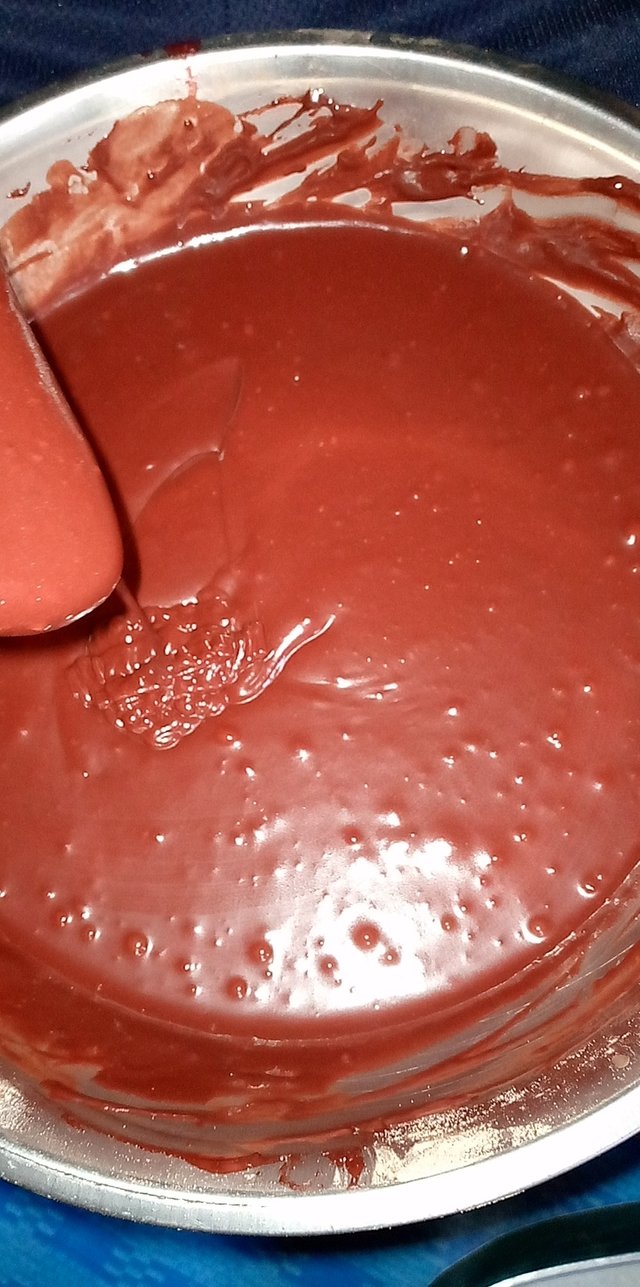 14.GREASE THE PAN WITH BUTTER AND SPRINKLE FLOUR.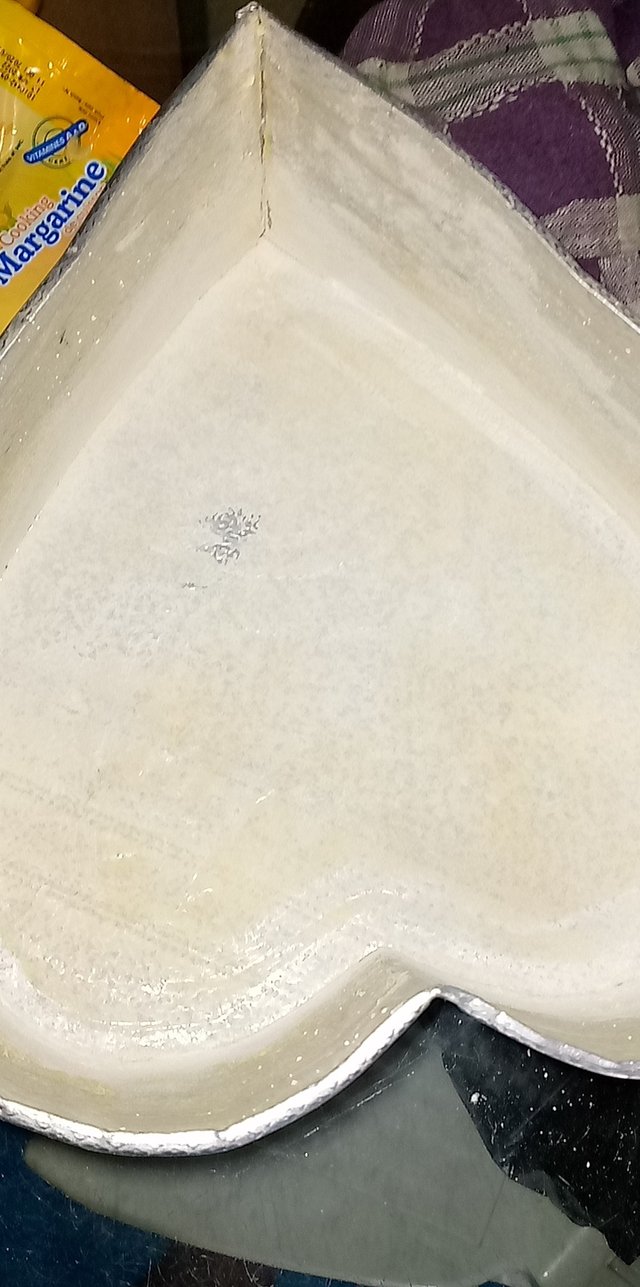 15.ADD THE BATTER INTO THE PAN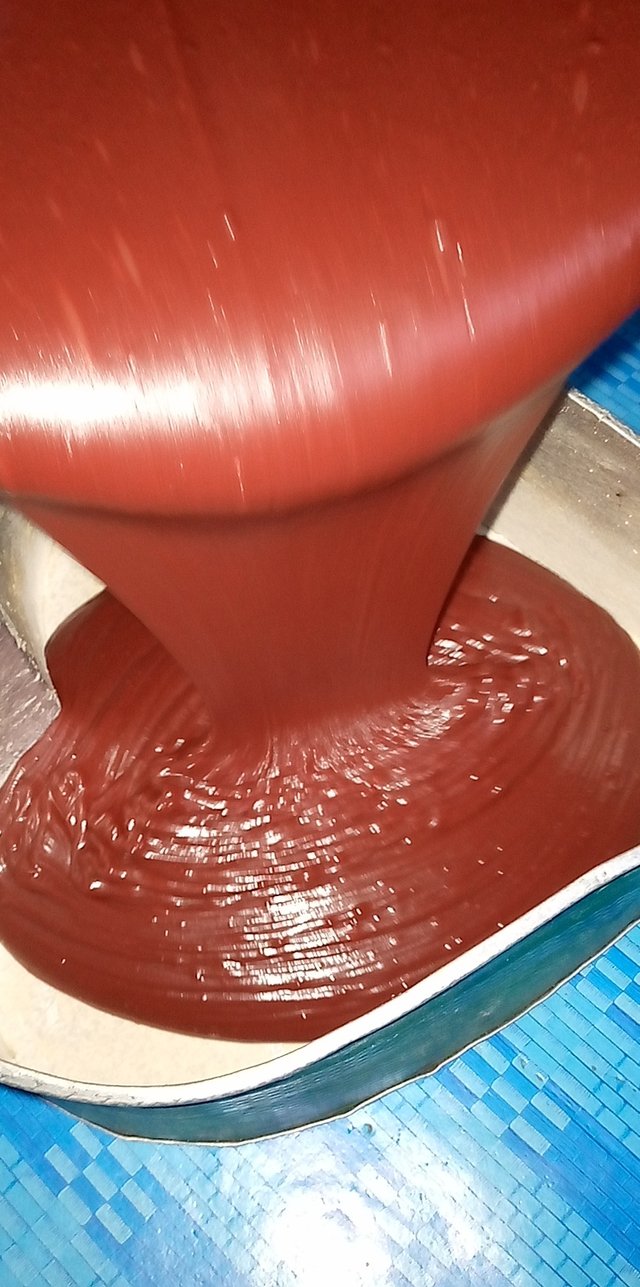 16.TRANSFER INTO THE PRE-HEATED POT.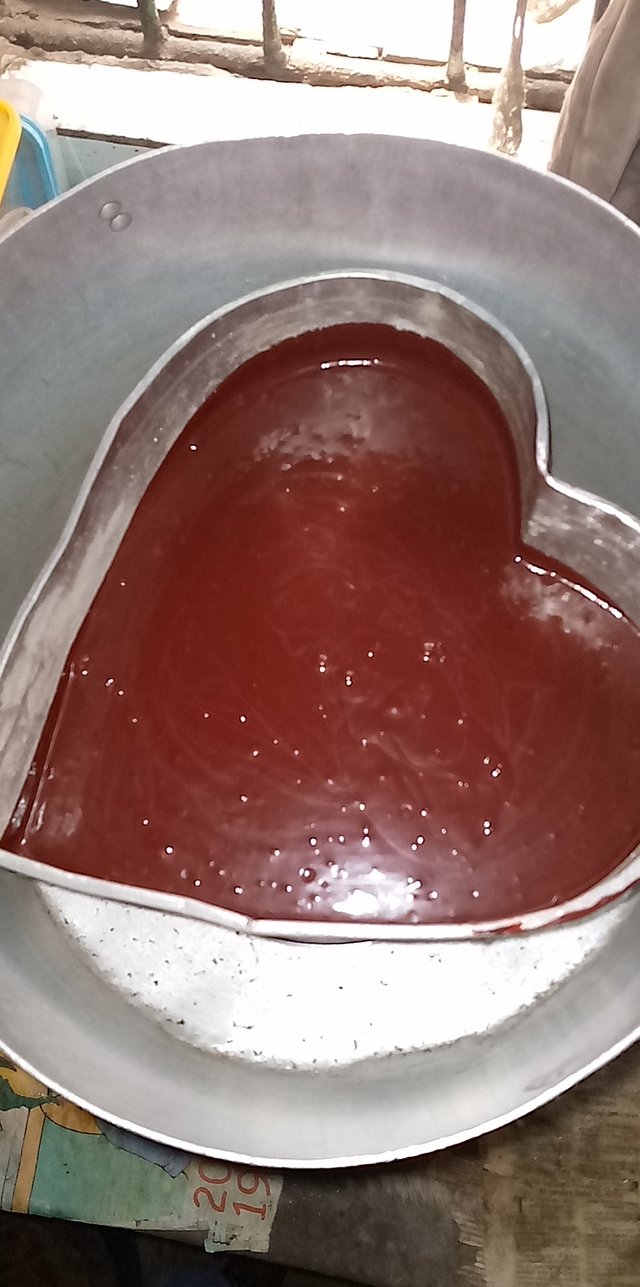 So my cake took 3 hours and 45 minutes
17.TRANSFER THE CAKE INTO THE BOARD AND COOL OFF FOR 30MINUTES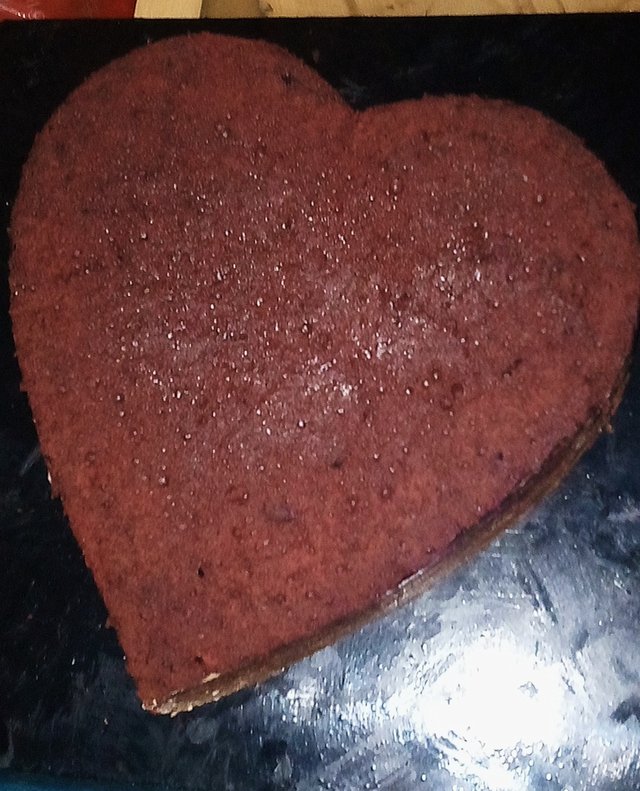 18.*MIX THE ICING SUGAR AND BUTTER TOGETHER.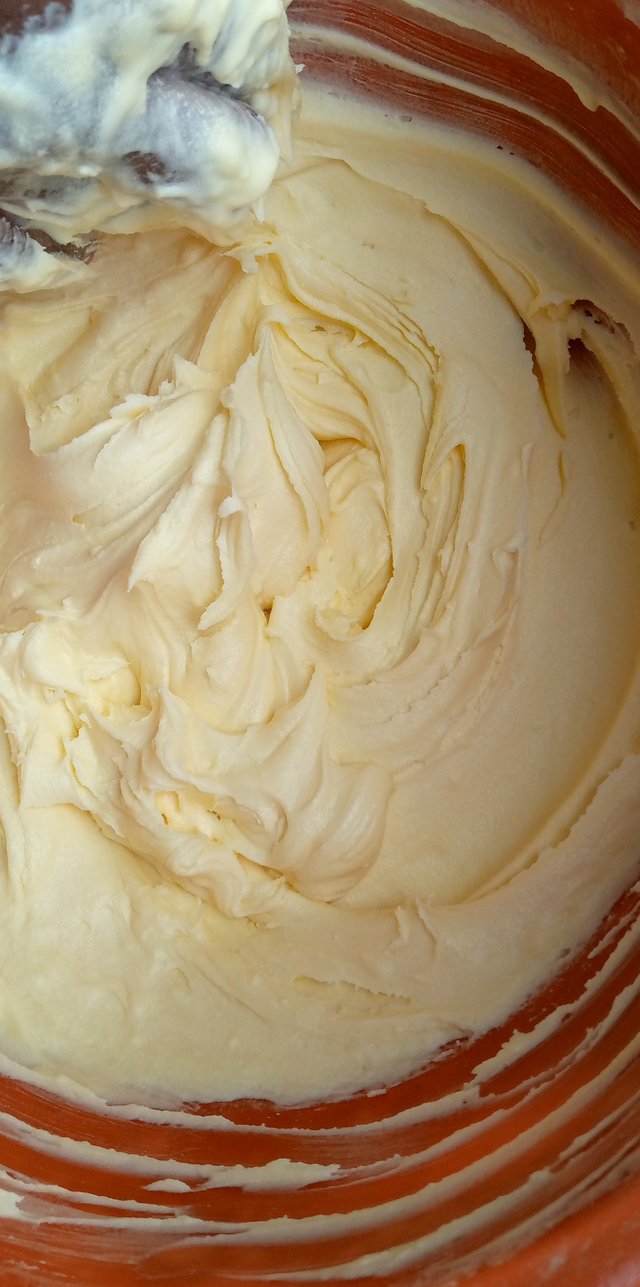 19.COAT THE CAKE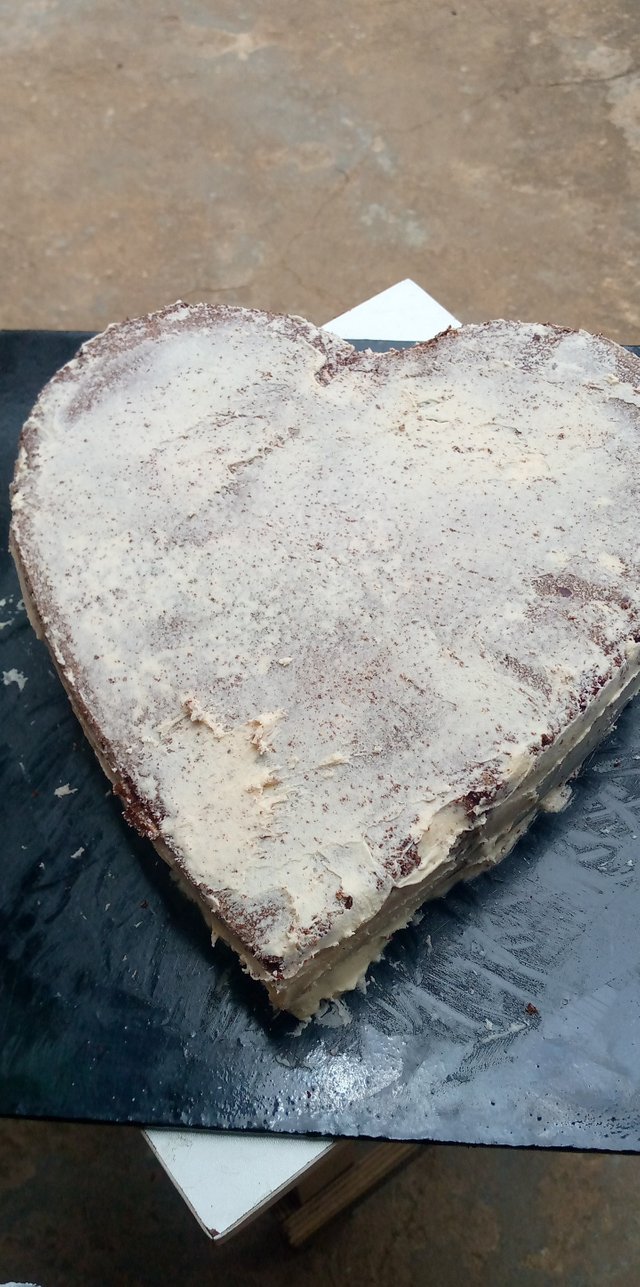 20.ADD A LITTLE PINK COLOR TO GET LIGHT PINK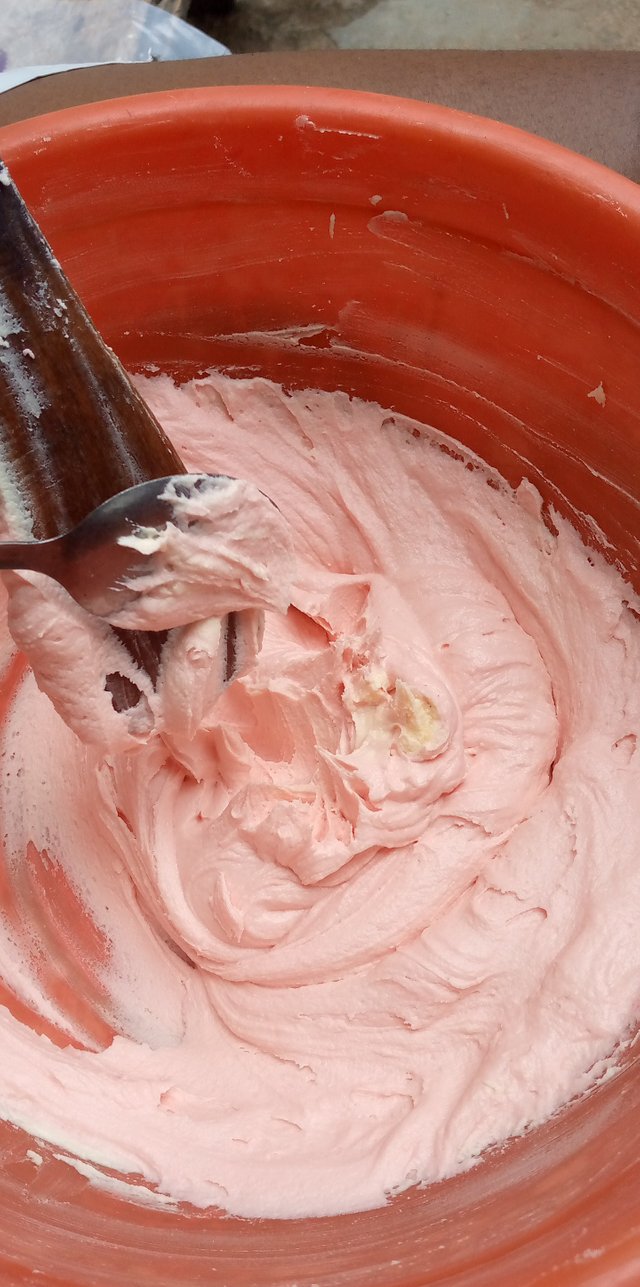 21.PUT IT IN THE PIPING BAG
22.DO THE FIRST LAYER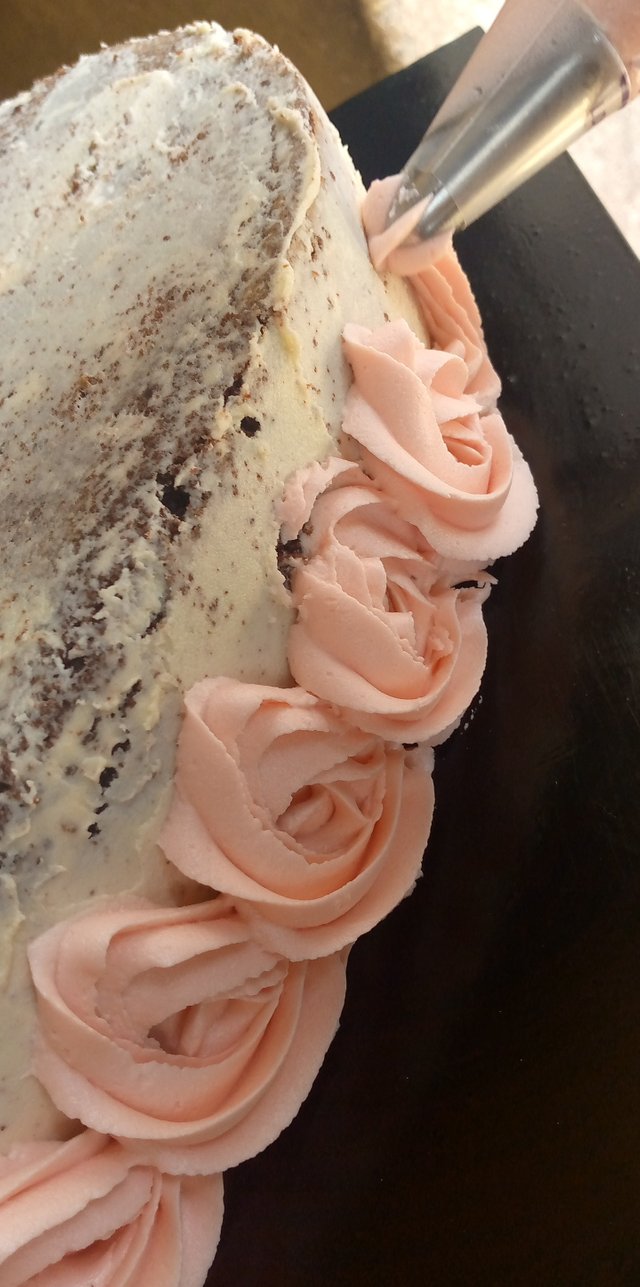 23.ADD MORE PINK COLOURING TO GET THE OTHER PINK THAT IS DARKER THAN THE OTHER AND PIPE
THIS IS THE END OF MY CONTEST .
HERE ARE MORE PICTURES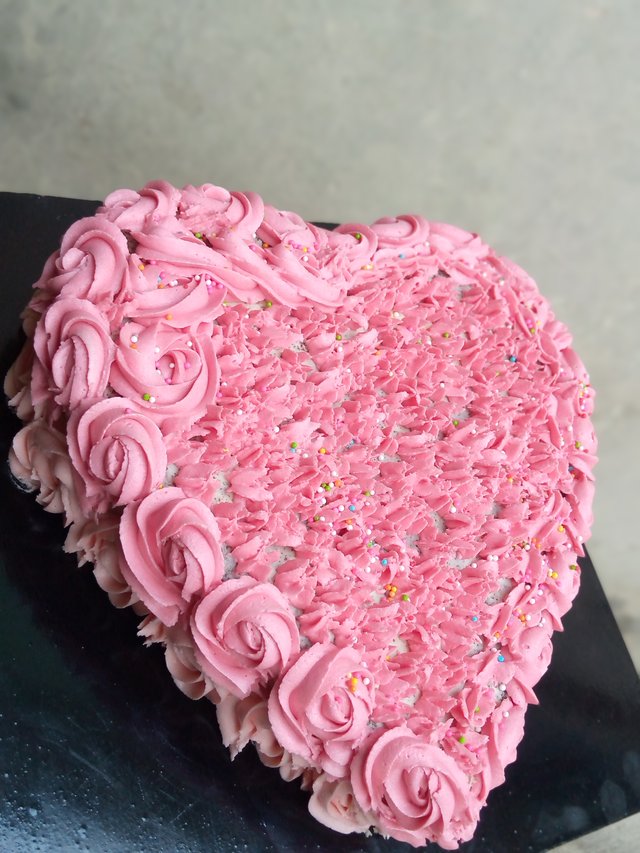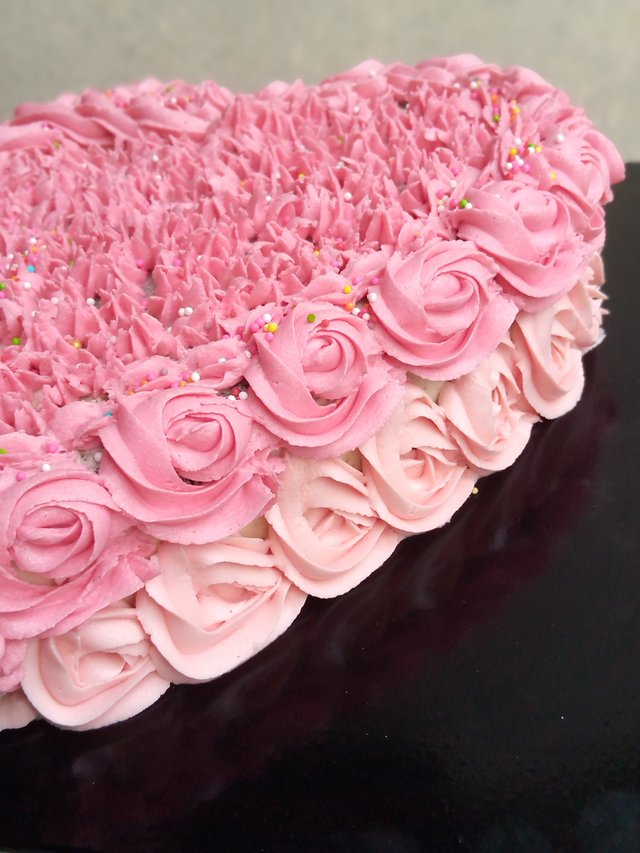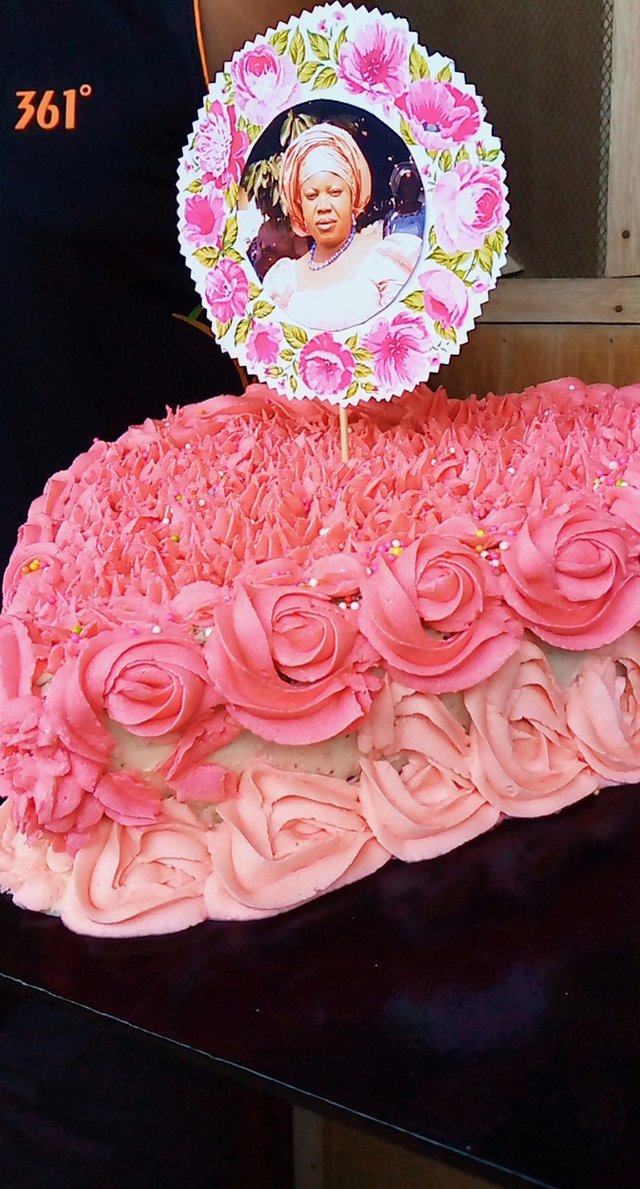 ME AND MY MUM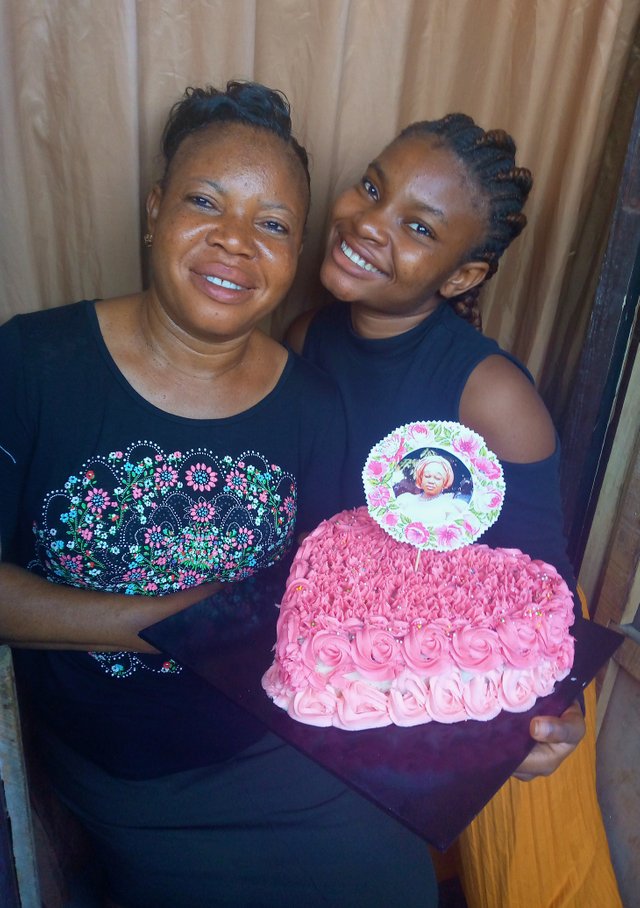 SHE SAID SHE WILL POST THIS PICTURE ON HER BIRTHDAY.
CAKE SLICE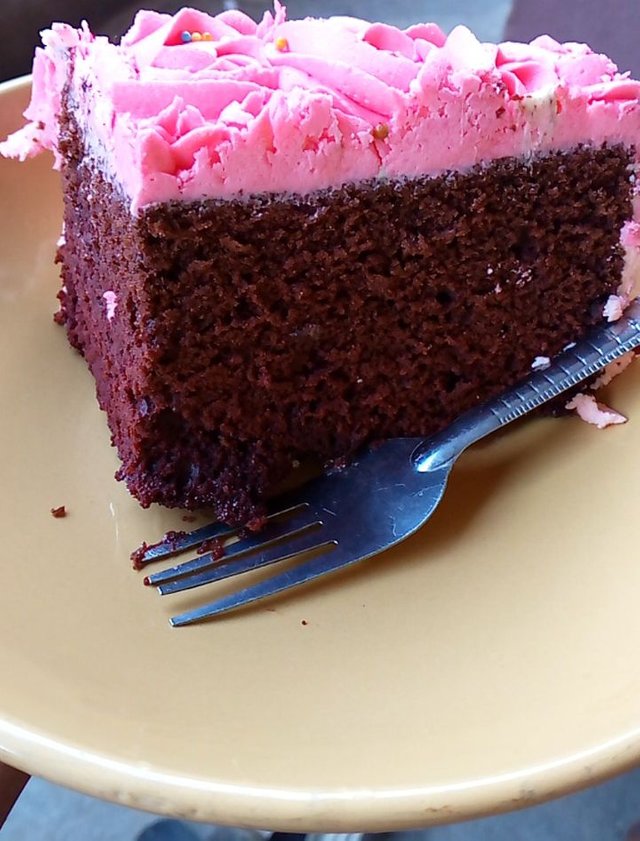 Special regards:
Cc:@steemfoods
Cc:@alikoc07
Cc:@ngoenyi