The Food Diary Game| 21-09-2021| "My Meal in My Busy Day" #sfcharity50%
Greetings steemian food lovers!
Today has been a very busy day to me. This week is my schedule in reporting at school since we have this working arrangement. After doing all my morning routine, I immediately cooked for breakfast at 5:00 in the morning so I can leave the house at 6:30.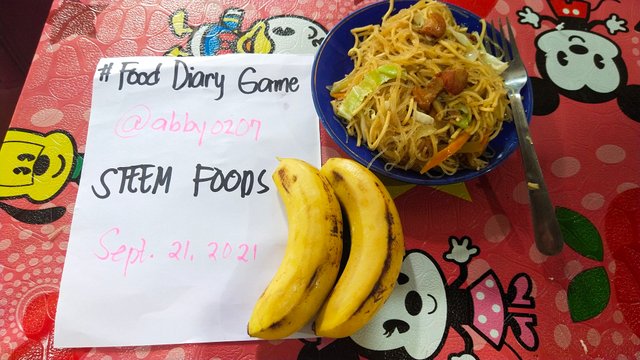 This morning, I only cooked special noodles or we usually call it here as "bam-i" and for our breakfast . This is an easy and fast cooking for me, since I am working. After sauteing the onions, garlic and pork, I added a little fish sauce, water and seasoning mix, then the noodles. This kind of meal also is rich in carbohydrates which is the main source of energy in our body while banana is good source of vitamin C and good for our skin. That is why we usually have this in our mealtime.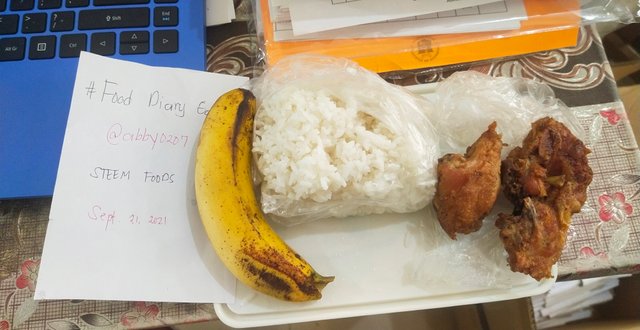 At lunch time, I was at school already. The closest eatery in our school only had few meals served. I bought one cup of rice, 2 pieces chicken, and one banana for Php 50 or 1$. Due to busy schedule I decided to eat in my classroom.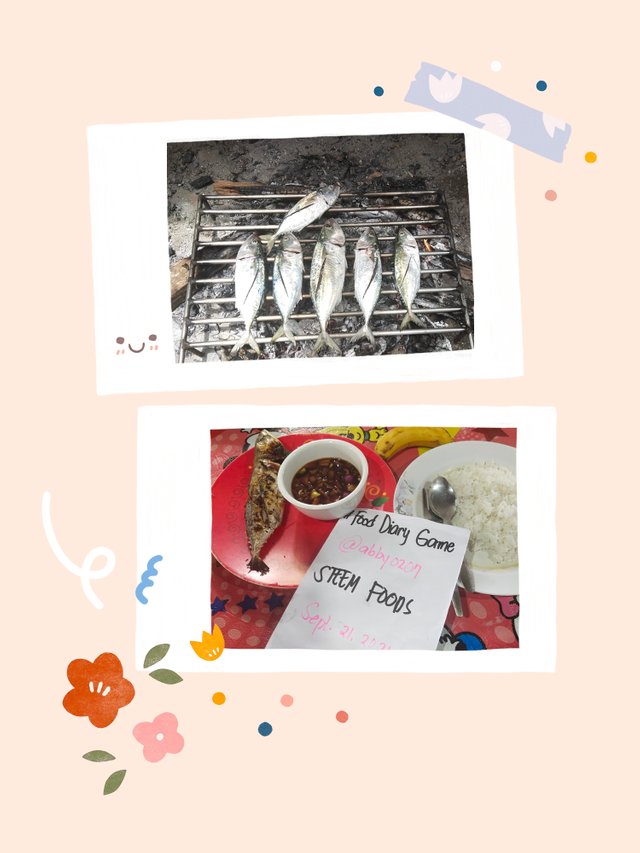 For our dinner, we had grilled fish and rice, which I bought a kilo of fish from a street vendor here. Since we are living in an island we are rich with different kinds of sea foods.
So that's how my food sharing ended! Thanks for visiting my post.
Till next time!
Your food buddy,
abby0207