Beautiful summer day at the sports stadium. August 2020
It so happened that today I have a day off and I decided to take a walk in the fresh air. And it seemed to me that the best thing would be to go to the stadium, where I really like to walk during the day. I once wrote a post about this beautiful stadium, but then I was there at night. Although the photos came out well, I wanted to show you the stadium in the afternoon. I want to immediately inform you of one important news in this publication, earlier it was an abandoned school stadium, it was in a terrible state, then it was possible to shoot horror films here. But the city authorities allocated funds, and the reconstruction of this institution began. About a year later, I saw this beautiful modern stadium. Here you can do almost everything related to sports: jogging, exercising on a simulator, or playing football.
Personally, I am very grateful to the local authorities for such a gift to the city. This is really great, now there is a place where you can spend your free time with health benefits. I mean to go in for sports, and do it all near the house where you live. Thank you so much.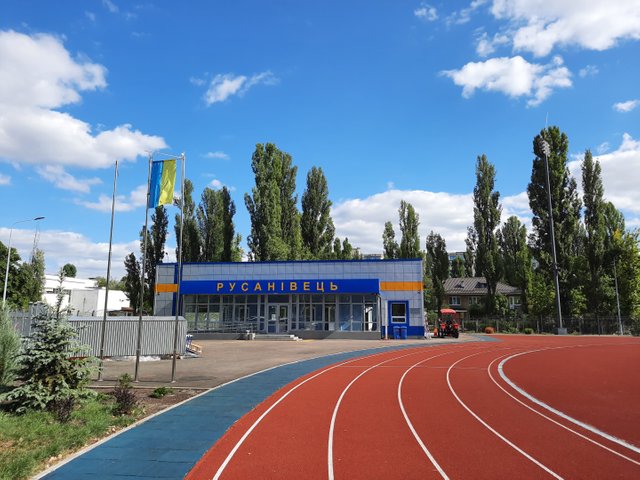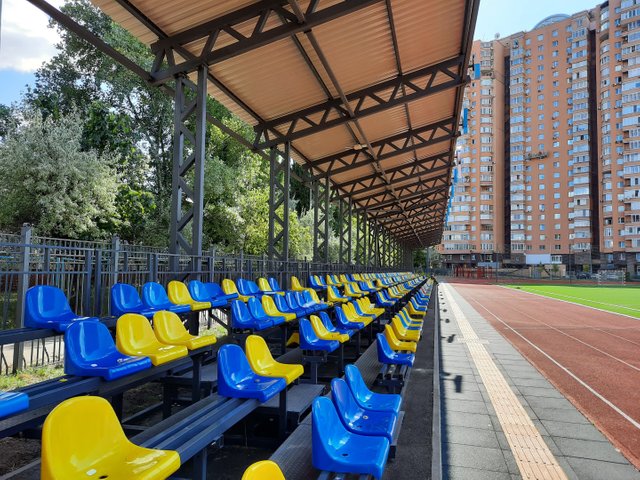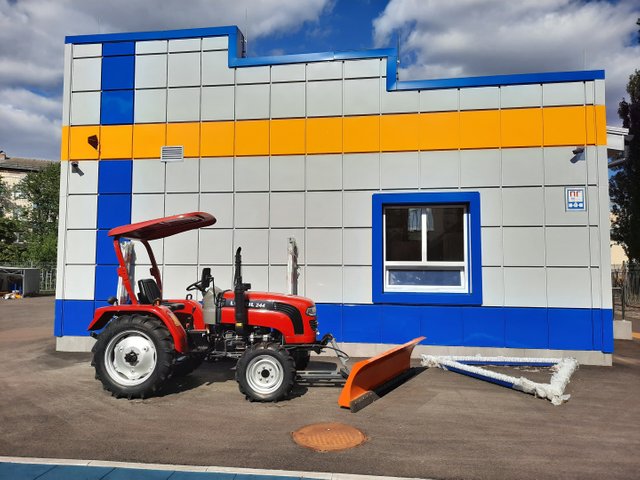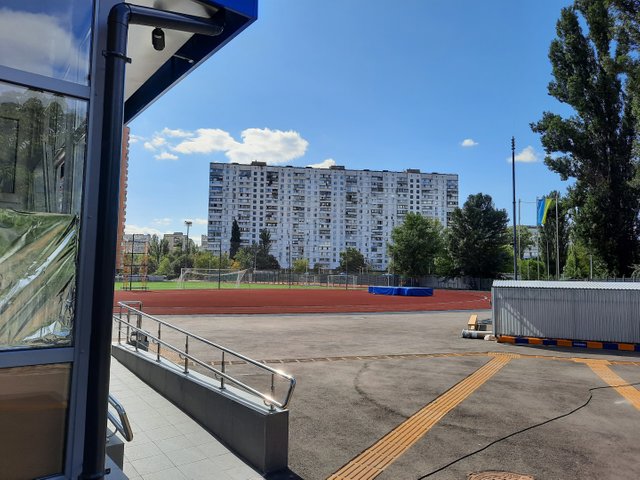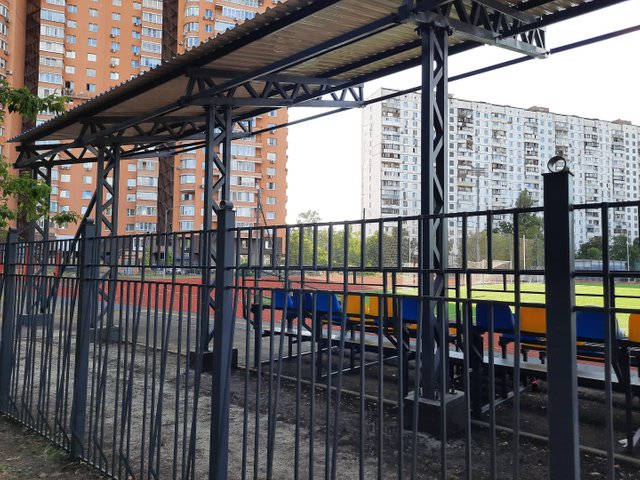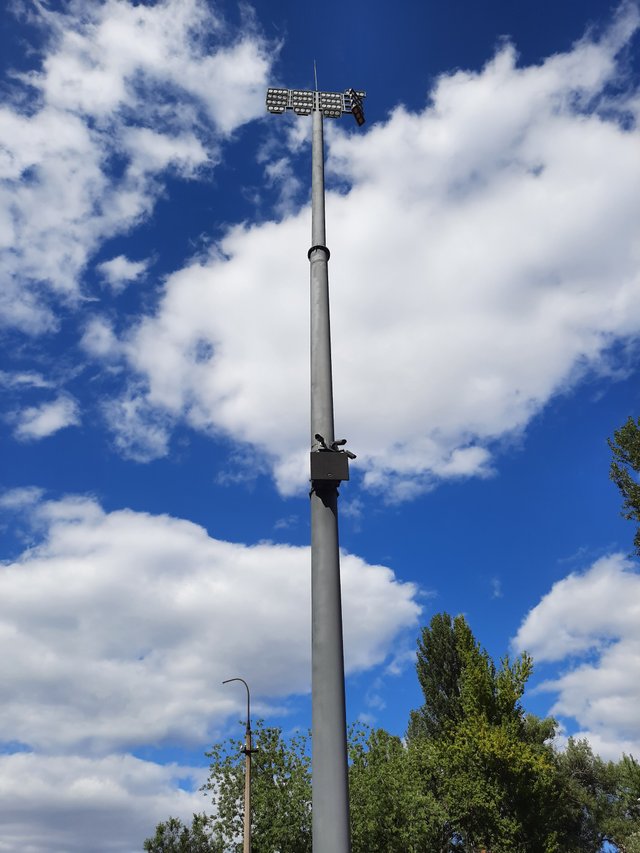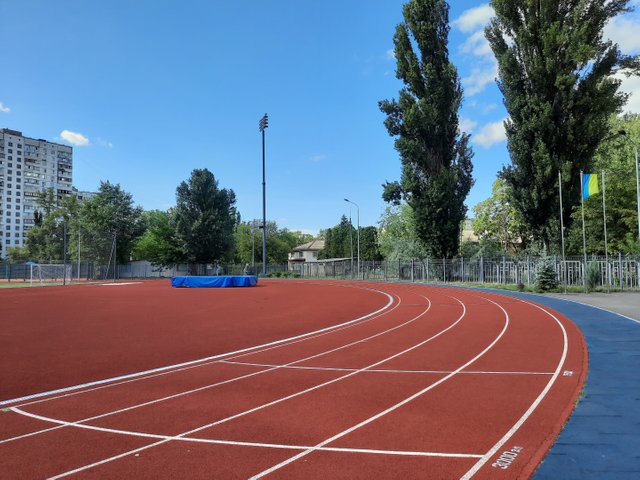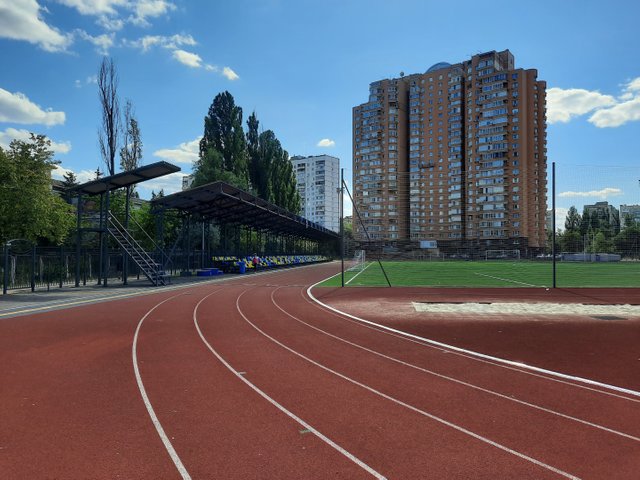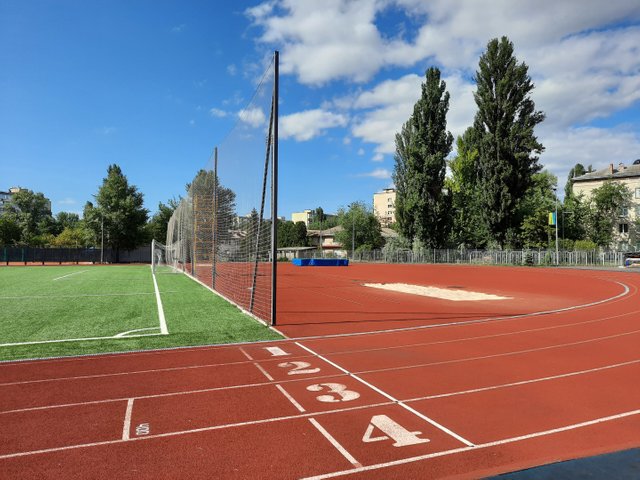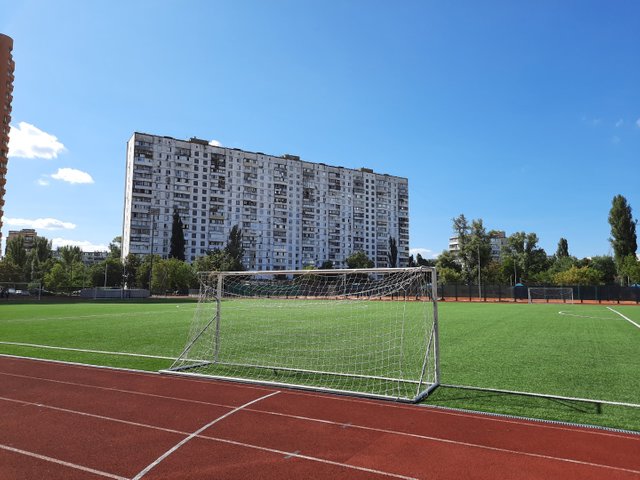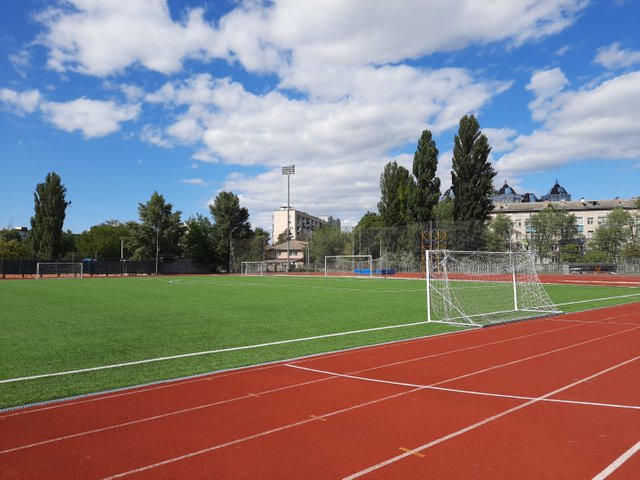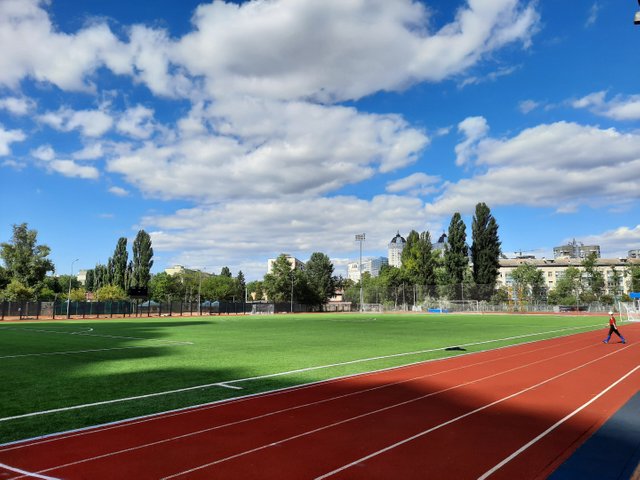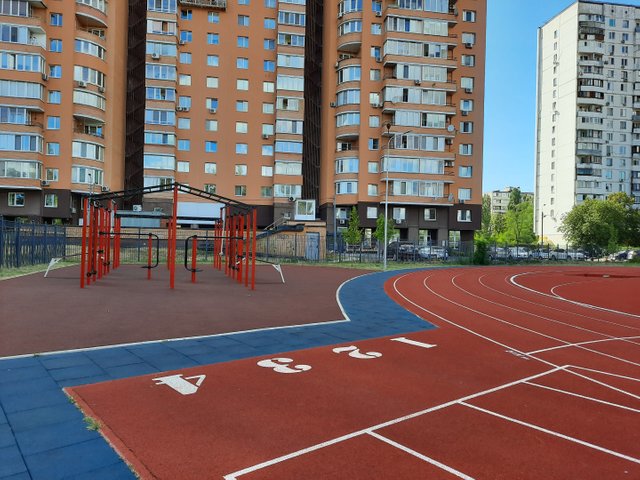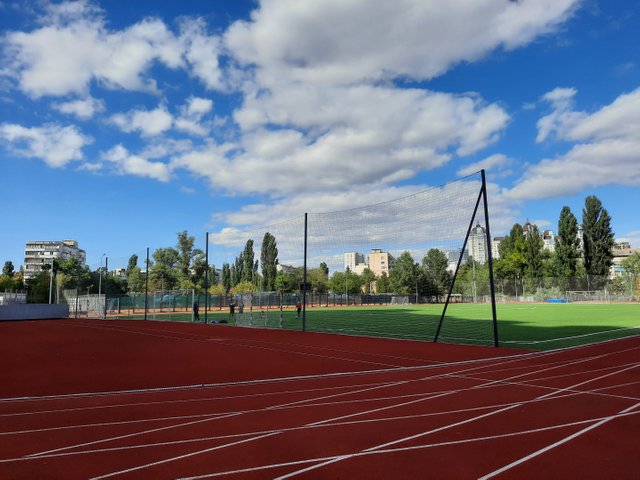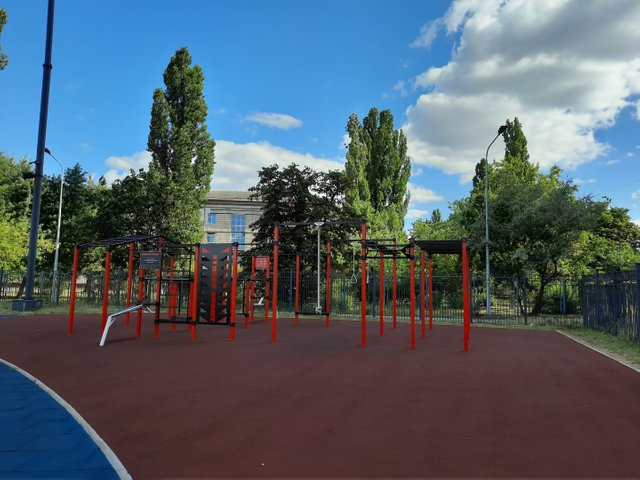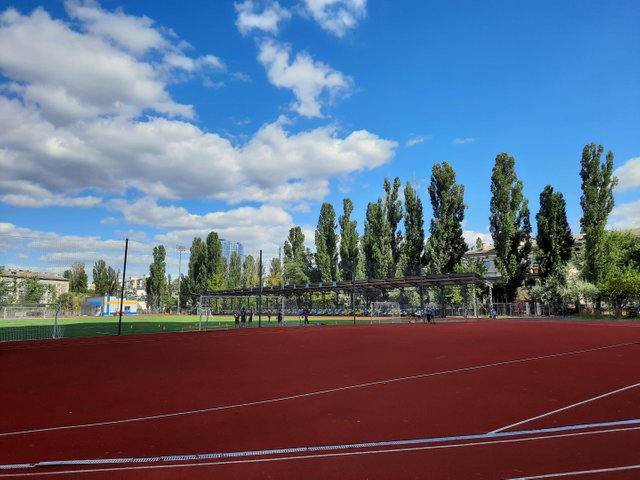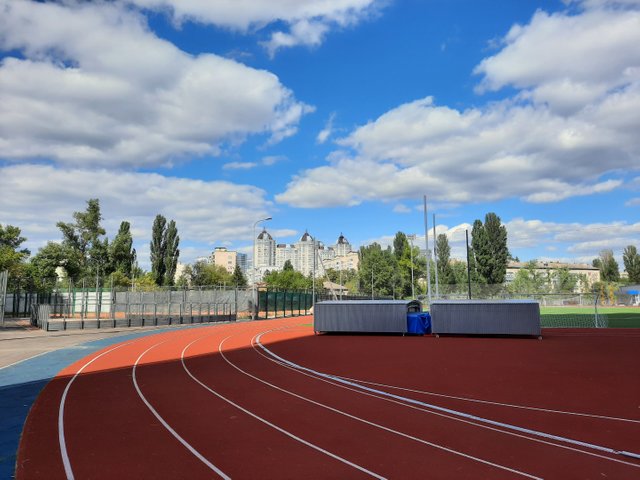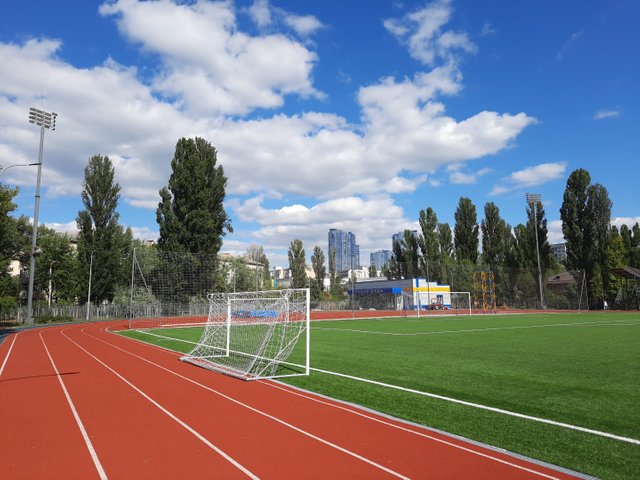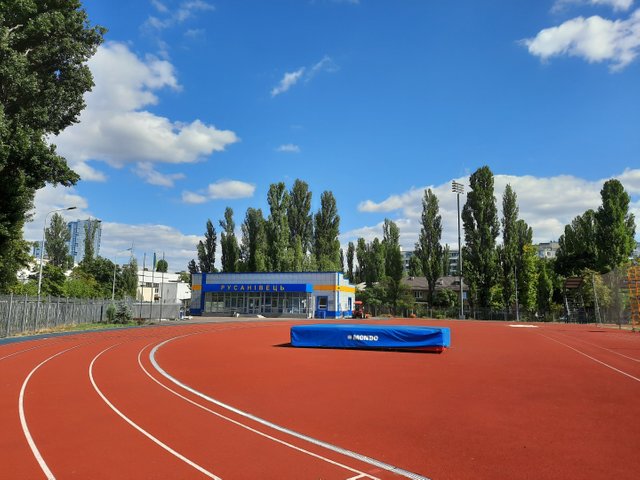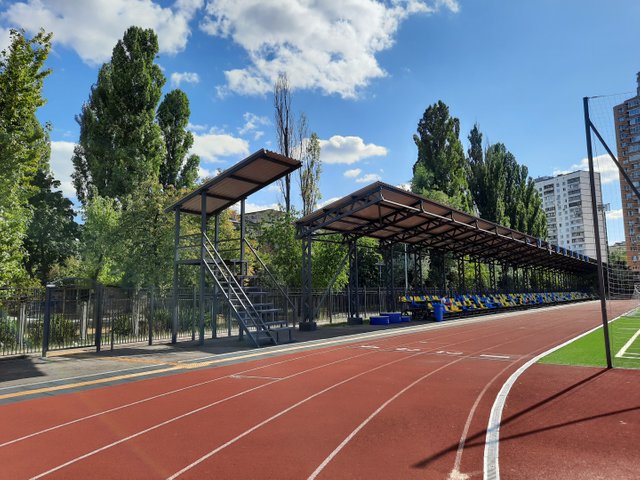 I specially photographed in stages so that you could see the scale of this structure. All conditions have been created here for those who want to play sports, there are showers and, of course, there is a dressing room with a toilet. In short, come to play sports for free, improve your health. Quarantine and all the conditions with which it is connected have weakened in my city, now it is more convenient and safer to move around the city and use public transport.
This concludes my post, and I want to wish everyone a good evening and a wonderful weekend. Take care of your health ladies and gentlemen, and leave comments. Thank you for not forgetting me and reading my post.
Photographed Samsung Galaxy A51