Trip to the Azov Sea. Relax by the pool
Hello my dears! 

A trip to the sea, we went to the Azov Sea. As soon as a few jellyfish arrived, then the wind rose and the waves dispersed the jellyfish. Only when the jellyfish dispersed was I able to enter the sea normally, plunge and swim. That's just because of the strong wind there were waves, the waves knocked me off my feet a couple of times and I scratched my feet a little on the squeak and shells that are at the bottom of the sea) But it was okay, it didn't hurt at all, besides, the salt water helped to quickly heal the scratches.
All these are trifles) That's when the waves stopped, the jellyfish returned again: (And then I could no longer enter the sea. There were a lot of jellyfish in the water. So we went to the pool.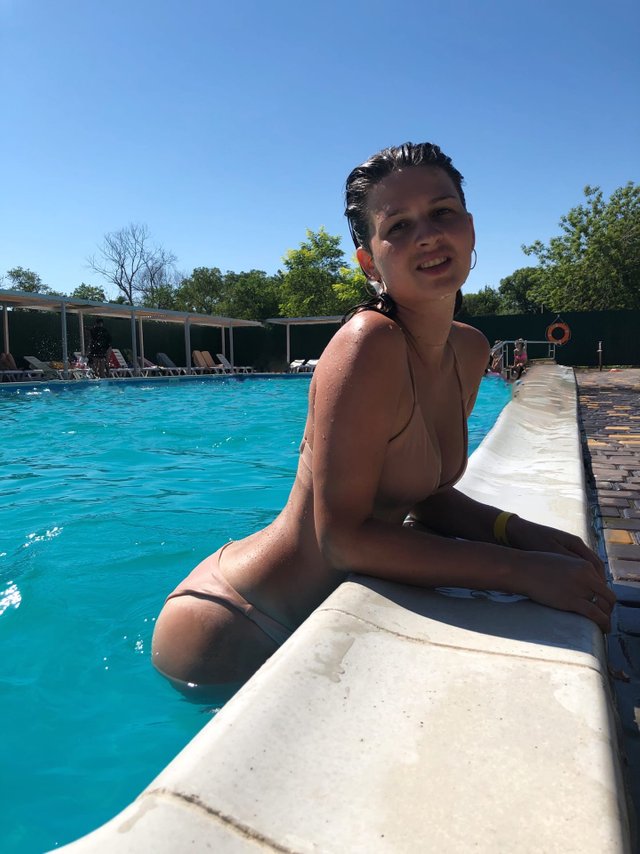 The pool is located on the territory of the base. That is, only those who live in the base room can come here. That's what yellow bracelets are for, so that the guards would see the bracelet and let them into the base and the pool without question. The pool is good, but we came to the sea. You can also swim in the pool at home, in your city. It is a pity that jellyfish have filled the sea. Maybe next time there won't be such an invasion of jellyfish. Then I can swim in the sea.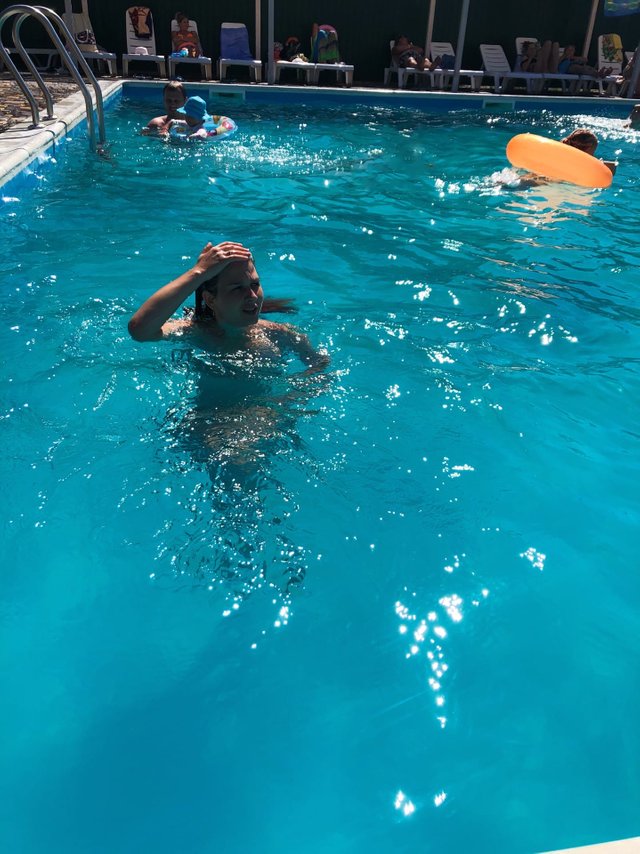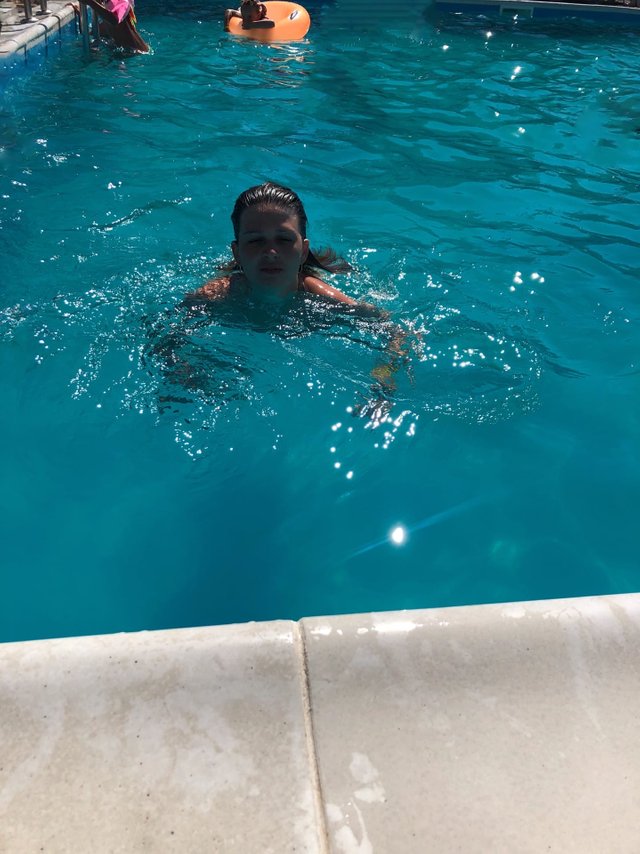 So many people gather here. Many of these people don't even want to go to the sea. Why then even go to the sea and spend all the time by the pool. I've only gone to the pool 2 times during the whole rest, and then we were not long, about 1 hour. And so they were mostly on the beach. If not for the jellyfish, I would have spent more time at sea. But nothing, but we sunbathed in the sun and drank a cool cocktail)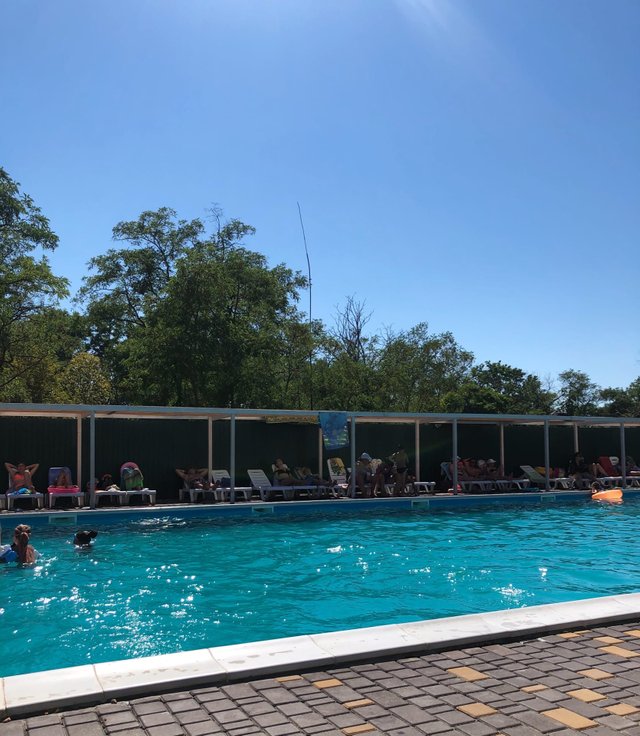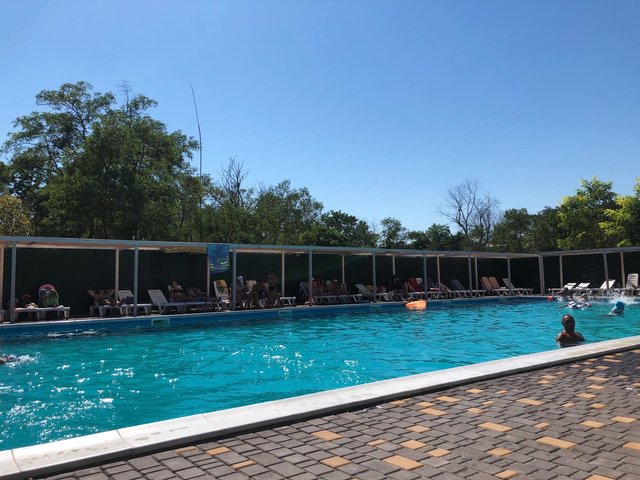 The pool is new here. He is only 2 years old. Last year, a huge hotel was built on the territory of the base, it is clear that the hotel has a different owner, and so a swimming pool was built near the hotel, and when people from the recreation center wanted to swim in the pool that belonged to the hotel, they were not allowed to go. Then the owner of the recreation center decided to build a large pool on the territory of the base. I think that the frequent guests of the base were very happy. Well, of course, if there are little kids, then you won't sit with them for a long time on the beach, you can then go to the pool with them.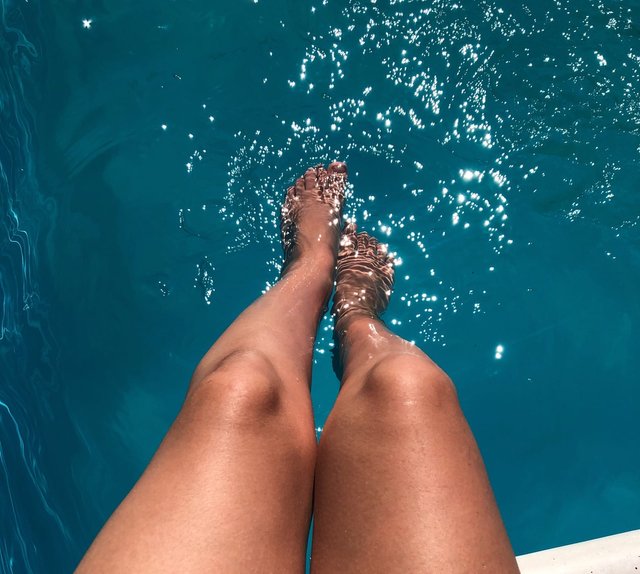 My Instagram account - dashulya_yakubenko 
My profile on Vkontakte - Dashulya Yakubenko 
My Facebook Profile - Дарья Якубенко