The process of working on a self-portrait. Acrylic on canvas.
Hello! I continue to work on my self-portrait.
Material: acrylic, canvas on a wooden stretcher.
The portrait is already ready, dries, I varnished it, then I will show you what happened. And today I am sending the drawing process. I think it's interesting for you to look at the process itself and not only at the finished work.
I painted my portrait for about 2 weeks. It is not long and not fast. But I don't like to rush when I paint. I do not like it when I get teased. I like to relax and put love in my paintings, I like to draw every detail. I like the detail.
I don't mix paints with anyone. Just plain water when I wash off the paint from the brush, and when the paint on the brush has dried, I dip the brush a little into a glass of water. I don't add any kind of thinner, thickener, and so on. I paint with paint without additives.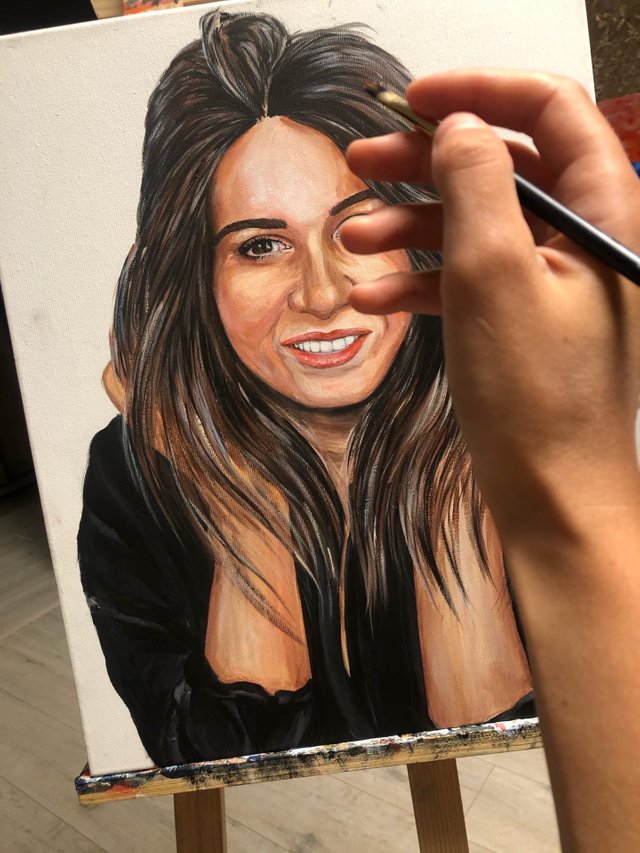 The first stage is always a pencil sketch, then underpainting in dark tones, and after that I start working with paints. I apply it in several layers. At the end I cover the picture with varnish. It is advisable to cover the picture with varnish the next day, when the paint dries well. Before applying varnish, be sure to brush away dust and fine lint, hair, and so on from the painting with a brush.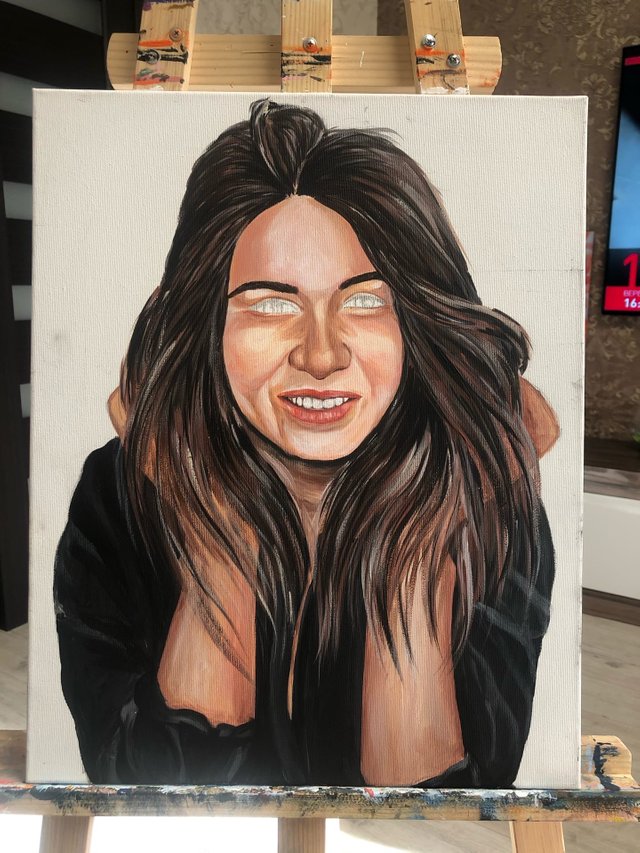 Usually, a portrait should start with the eyes. But I leave the most interesting for later)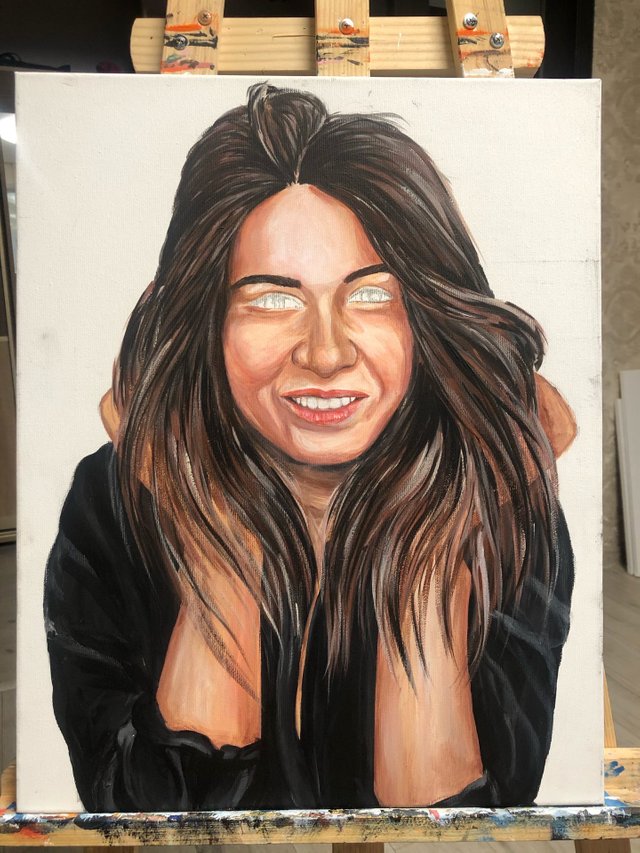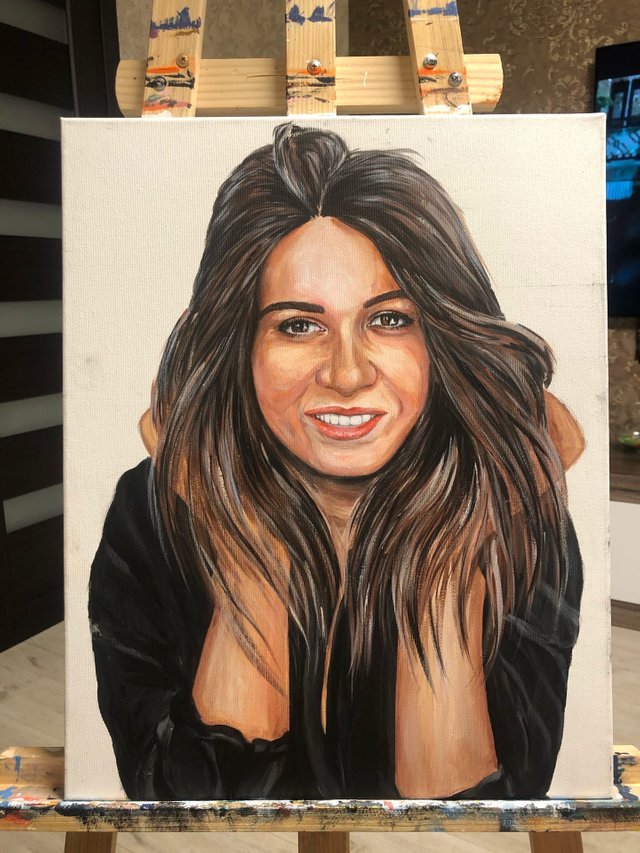 My Instagram account - dashulya_yakubenko 
My profile on Vkontakte - Dashulya Yakubenko 
My Facebook Profile - Дарья Якубенко